One of Galway's best known landmark pubs, The Kings Head has been named as a finalist for Pub of The Year with Good Food Ireland. After a judge's visit, now the Pub of the Year award goes to a public vote, so The Kings Head needs Galway's help!
Vote for The Kings Head under Pub of the Year by tapping HERE.
Owned and run by the Grealish Family since the late '80s, this 800 year old pub is located in the heart of Galway City's Latin Quarter and comprises a Pub, Bistro, and Live Venue spanning over 3 floors.
The food at The Kings Head is a celebration of the amazing ingredients that are on their doorstep. No surprise then that the menu features local seafood, lamb, beef and organic vegetables. But it is in their dedication to the sea that the food at The Kings Head really comes to life; Crab Claws, Mussels, King Scallops, Oysters, award-winning Chowder, the catch of the day, Galway Hooker beer battered fish served with their signature chips (...more on those later...) and of course the now seasonal signature Lobster and Chips. The Chips at The Kings Head are fresh, hand cut and triple-cooked and are a stand-alone dish in themselves.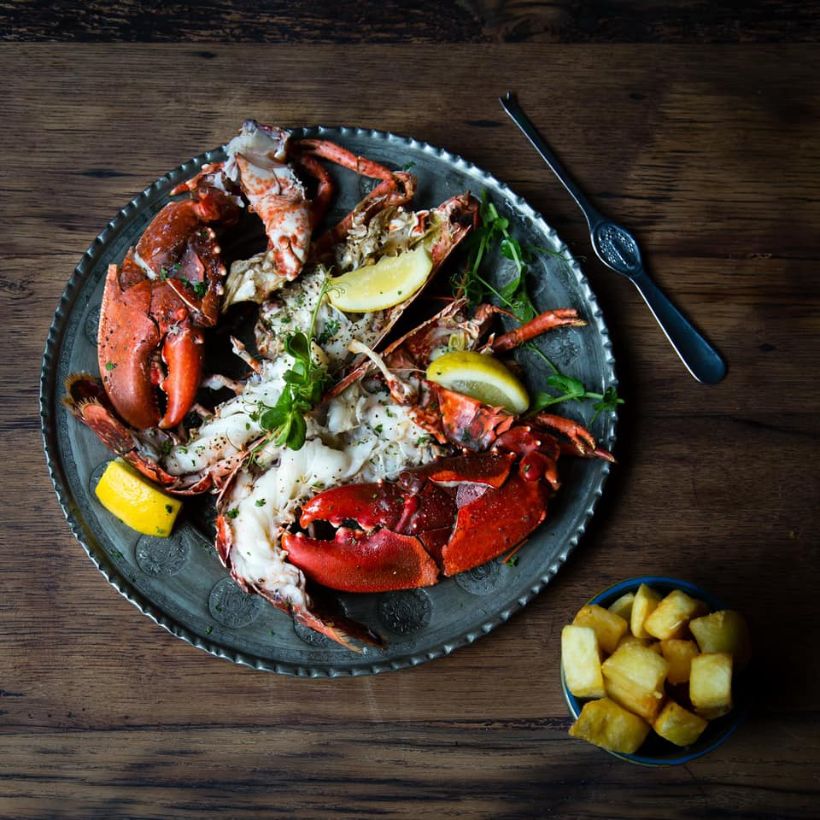 For over 20 years, Head Chef Brendan Keane has led the kitchens at The Kings Head and along with The Grealish Family been a driving force in championing local produce and producers on their plates. Whether you're sitting on a bar stool or in the Bistro, the food philosophy is the same; if it's fresh, local and in season - it goes on the menu! Using Local suppliers like Ali's Fish Market, Sloe Hill Farm, Sliabh Aughty Honey, Friendly Farmer, Éamon Giblin Game, Kelly's Oysters, Galway Bay Seafood and they even have their own Forager in Brian Gannon. Now how many pubs have their own forager?

At the bar at The Kings Head, you will find signature whiskeys, local gins, craft beers, cocktails, mocktails and creamy pints of stout. The Kings Head now have their very own craft beer appropriately named Blood Red Ale which is brewed locally by Galway Hooker in Oranmore. It's a preservative free, small batch, traditional red ale which keeps its head... unlike a certain King!
With free Live Music every single night, a Late Bar every weekend and a solid commitment to authentic local food and drinks, this historic, family-run Galway Pub surely deserves to be crowned Pub of the Year!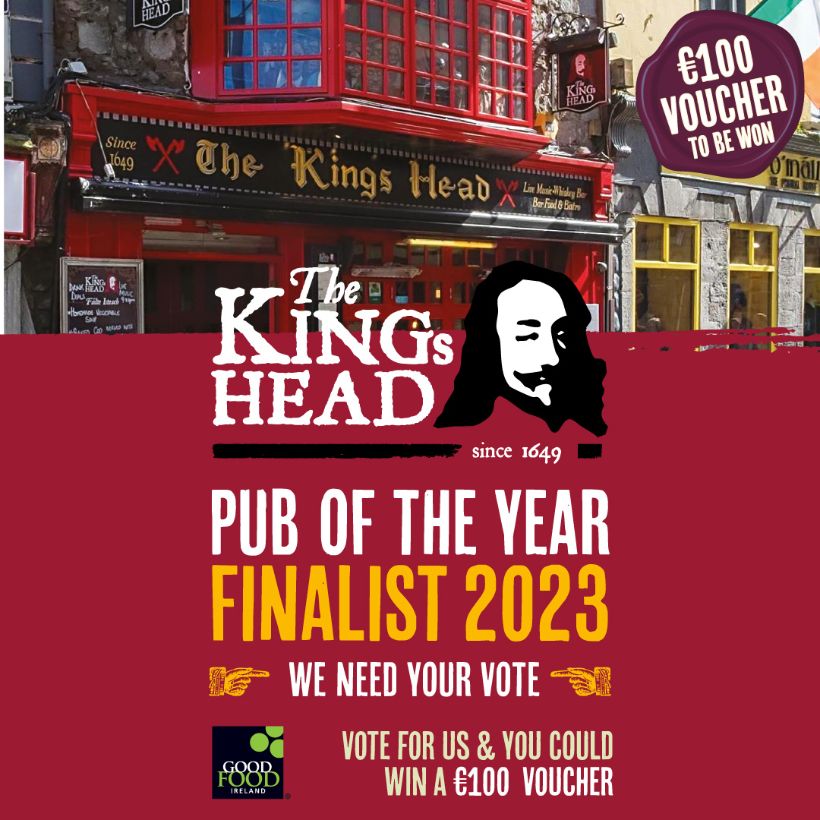 Voting Closes on March 20th and you can Vote for The Kings Head under Pub of the Year by tapping HERE. If you vote, you can be in with a chance of winning a €100 voucher to spend in house. Check out their social media channels for details and for an easy way to vote.
The Kings Head is open from 10:30am, 7 days a week with lunch served from 12noon. Pop in, check out The Kings Head online at www.thekingshead.ie or follow them on Instagram and Facebook @thekingsheadgalway
Published on Updated on