Marking the starting point of Galway's Westend, the commanding Bridge Mills on the banks of the River Corrib is one of the oldest landmarks in Galway. The ancient building stands testament to the long history of milling in the area during the late 18th and early 19th centuries.
Within its stone walls are several well preserved dressed stone lintels and voussoirs that allude to the building's vast history. The mill has retained some of its key features such as its original water wheel along with the accompanying mill races running throughout the building. All of its remaining machinery is still capable of being repaired and put to work. The Bridge Mills contains one of the last working water wheels in the city.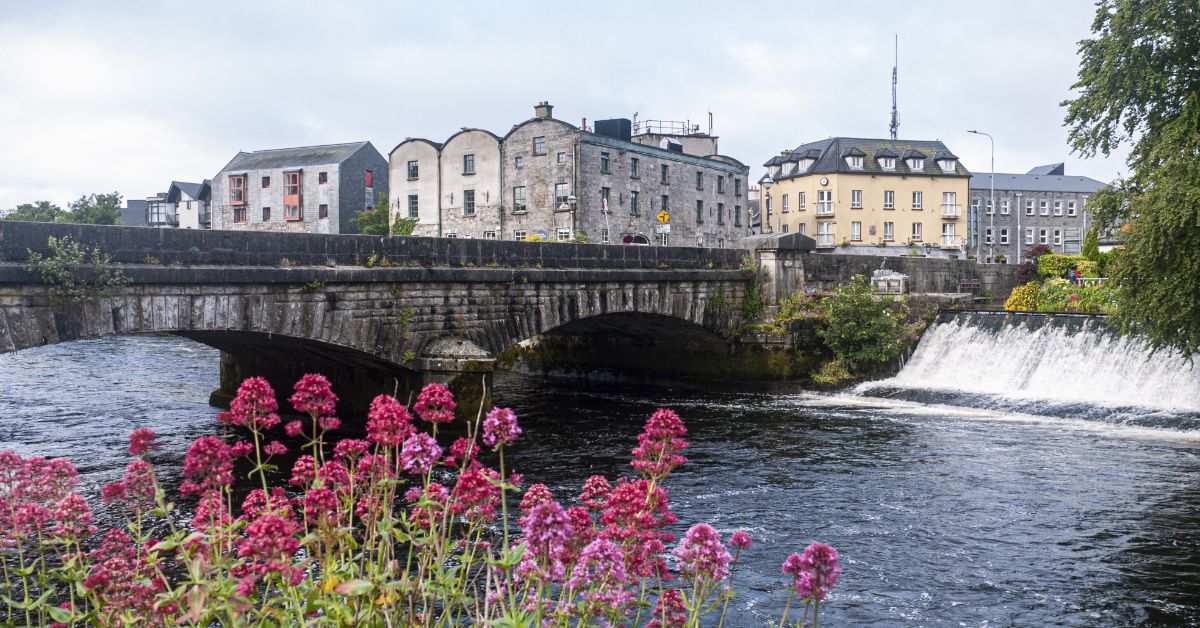 On the 13th September 1558 Thomas Martin was granted permission and ground to build a mill on the condition that he build a fortified gateway on the West Bridge, now known as O'Brien's Bridge. Milling was carried out on the site since 1558 and the building's present look dates back to that time. In 1800, Barthelemow Ward reconstructed the mill, after it had been passed down several hands and it is believed to have survived a fire. Acquired by Frank Heneghan, it was re-constructed and re-furbished in 1988 and officially opened on St. Patrick's Day in 1989.
The plaque sitting above one of the buildings voussoir reads: "This building was constructed in A.D. 1800. It replaced milling industry buildings on the site dating back to 1558 A.D. Acquired by Frank Heneghan, re-constructed and re-furbished in 1988. Officially opened on St. Patrick's Day in 1989. Presented by Ireland West Tourism 1991".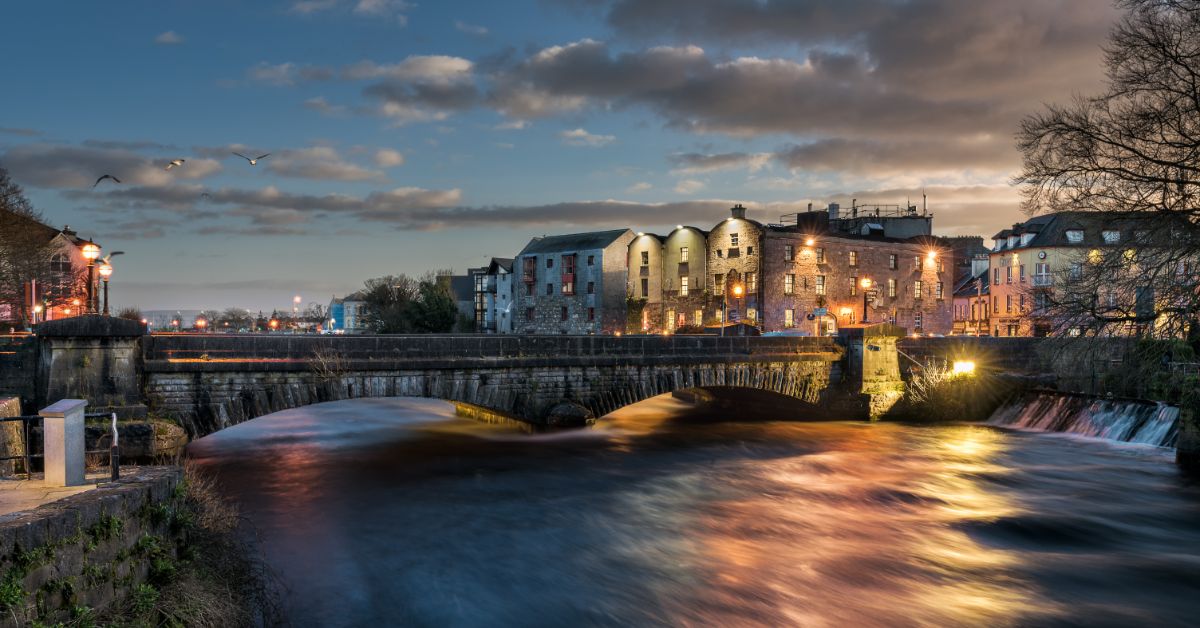 Bridge Mills is now a centre of arts, culture, and specialised skill-based commercial projects. In 1987 the Galway Language Centre opened its doors and has been living in the space for the last 33 years. The building is also home to Il Vicolo which opened its doors as a café and wine bar in 2011. Here, you can sit out in dappled light, listening to the quiet trickle of the River Corrib while you enjoy your delicious Italian meal in the surroundings of the old flour mill.
Dive deeper into more of Galway's fascinating past with our series of History features right HERE.