Whether you're used to stretching out on the green with the sun on your face or racing between pubs on a rainy evening, Eyre Square is the backdrop to many's the memory. A well-known meeting point, a photographer's paradise and home to our beloved Supermacs - Eyre Square is far more than just an inner-city park.
Rooted in a history that dates back centuries, we thought we would journey back to yesteryear to ensure that next time you're perched on the steps, slurping a 99, you've got a little bit of historical knowledge to pull out of your back pocket.
Officially known as John F. Kennedy Memorial Park, Eyre Square has origins in medieval times, during which markets would take place on the green right in front of the town gates. Ash trees were planted and a wooden fence was erected in order to enclose the space in 1631 and it wasn't until 1710 that the plot of land was officially presented to the city by its namesake, Mayor Edward Eyre.
Over the years the square received numerous adjustments and alterations, taking on a number of different guises in doing so. In 1801, General Meyrick constructed a stone wall around the square, after which the area became known as Meyrick Square. In the late 1700s, the wooden fence was replaced with iron railings and during the mid-19th century the park underwent a Georgian style redevelopment. It wasn't until the 1960s that a full scale reconstruction was initiated and during this, the iron railings were removed and can be seen today surrounding the backyard of St Nicholas' Collegiate Church.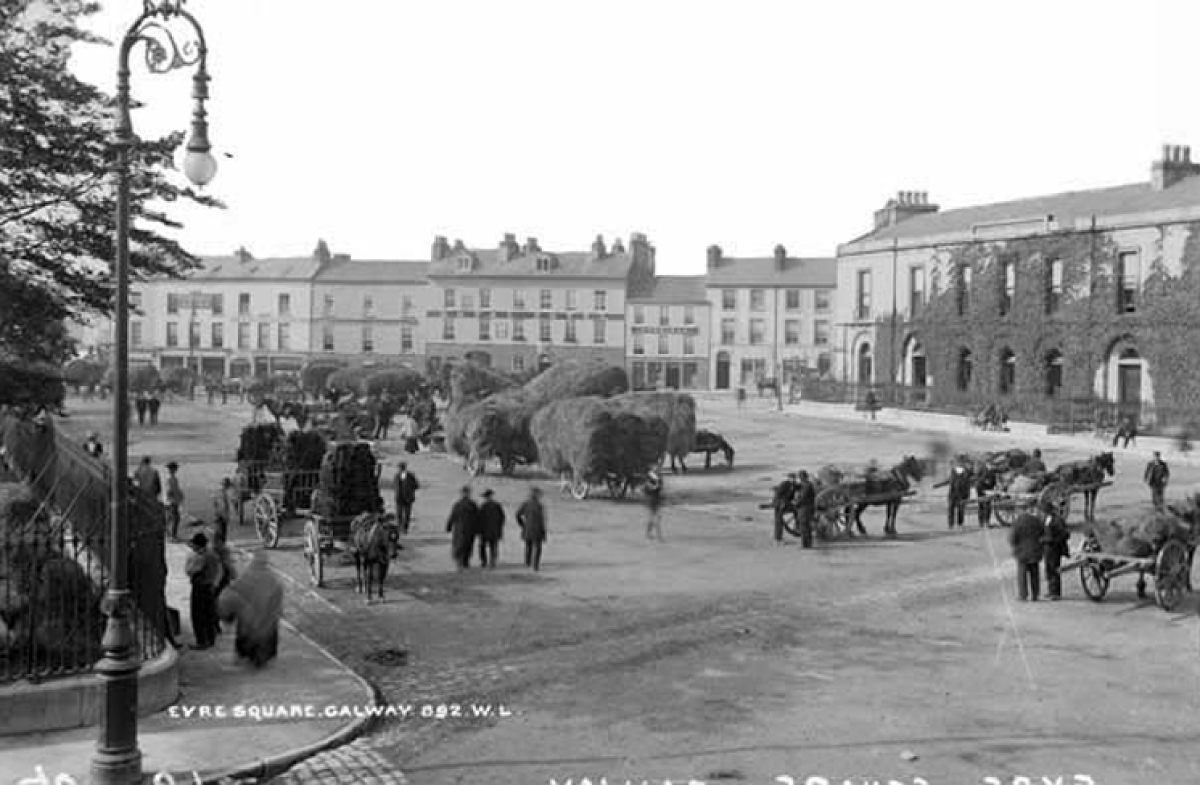 Eyre Square, Galway | © National Library of Ireland on The Commons

1965 marked the official renaming of the area to John F. Kennedy Memorial Park, in honour of the great US President who made a speech on the square and was made a Freeman of Galway in 1963 - mere months before his assassination. A monument dedicated to JFK by local sculptor Albert O'Toole was erected on the site of his address soon after and was then replaced in the early 2000s.
One of many monuments that can be found throughout Eyre Square, there are also two cast iron cannons that were presented in recognition of the service of the Connaught Rangers in the Crimean War of the 1850s, a statue of pioneering writer Pádraic Ó Conaire and - of course - the iconic Quincentennial Fountain. The fountain, which was built in 1984 by Eamon O'Doherty, is a commemoration of the 500th anniversary of Galway City's incorporation as a borough with Mayoral Status. A symbol of the importance of the sea for trade, the copper sails of the traditional Galway Hooker boat have become something of an emblem for our beloved Eyre Square.
So next time you're wandering through the area, take a moment to really feel the area's palpable history. Stop by some of the monuments, feel the timeworn engravings underneath your fingertips and try to envision the Eyre Square of days gone by.

Feature Image courtesy | © Ciarán MacChoncarraige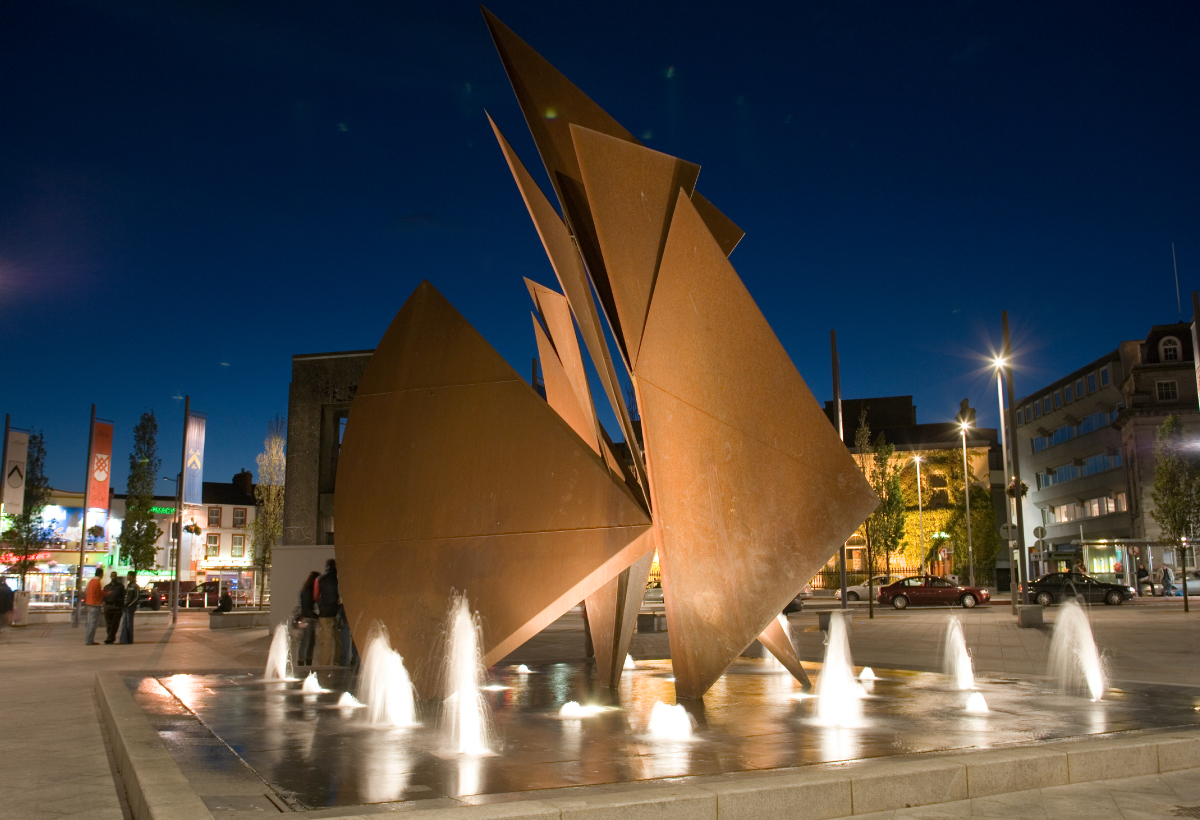 Published on Updated on