We know what you're thinking, 'Ashford Castle is in Mayo?!'- well, it is up for debate, but its coordinates, Google address and Wikipedia page all state that the luxurious hotel actually lies in Galway; so we're going to go with that and claim it as ours.
We all know Ashford Castle as a fancy, lavish hotel and resort, but it hasn't always been like that…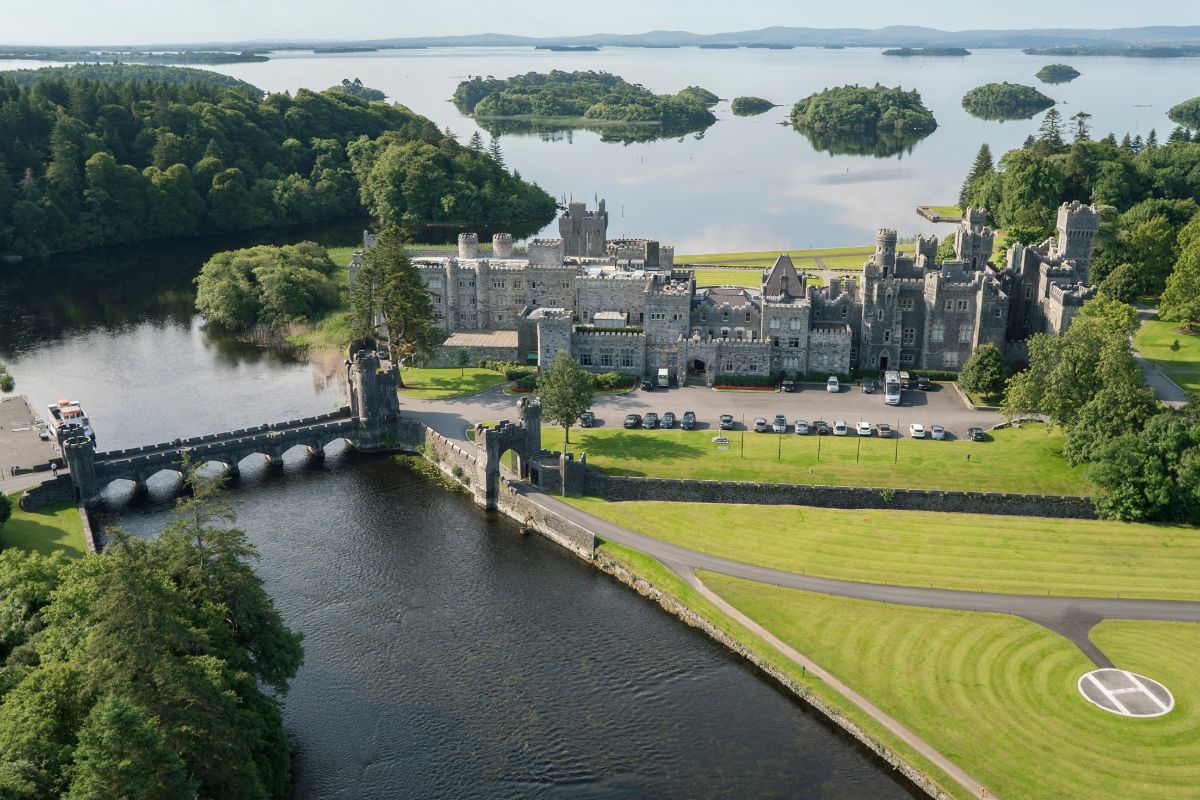 The castle dates back almost 800 years; it was built on the perimeter of a monastic site in 1228 by the Anglo-Norman House of Burke (aka de Burgos). The castle passed through many names including Sir Richard Bingham, and the Brownes, who built a hunting lodge and the double-headed eagles on the roof representing the coat of arms of the Brownes, which are still visible today. In 1852 the estate was bought by Sir Benjamin Lee Guiness, and after his death was passed onto his son, Lord Ardilaun who was an avid gardener and oversaw the development of the infamous gardens. He also rebuilt the entire west wing of the castle. In 1939, Noel Huggard bought the castle and made it into a 1st class hotel renowned for provision of its country pursuits.
In 1951, film director John Ford came to Cong to film the critically acclaimed "The Quiet Man". Many of the cast and crew stayed at Ashford during the time it took to film. There is now a museum and gift shop dedicated to the iconic movie.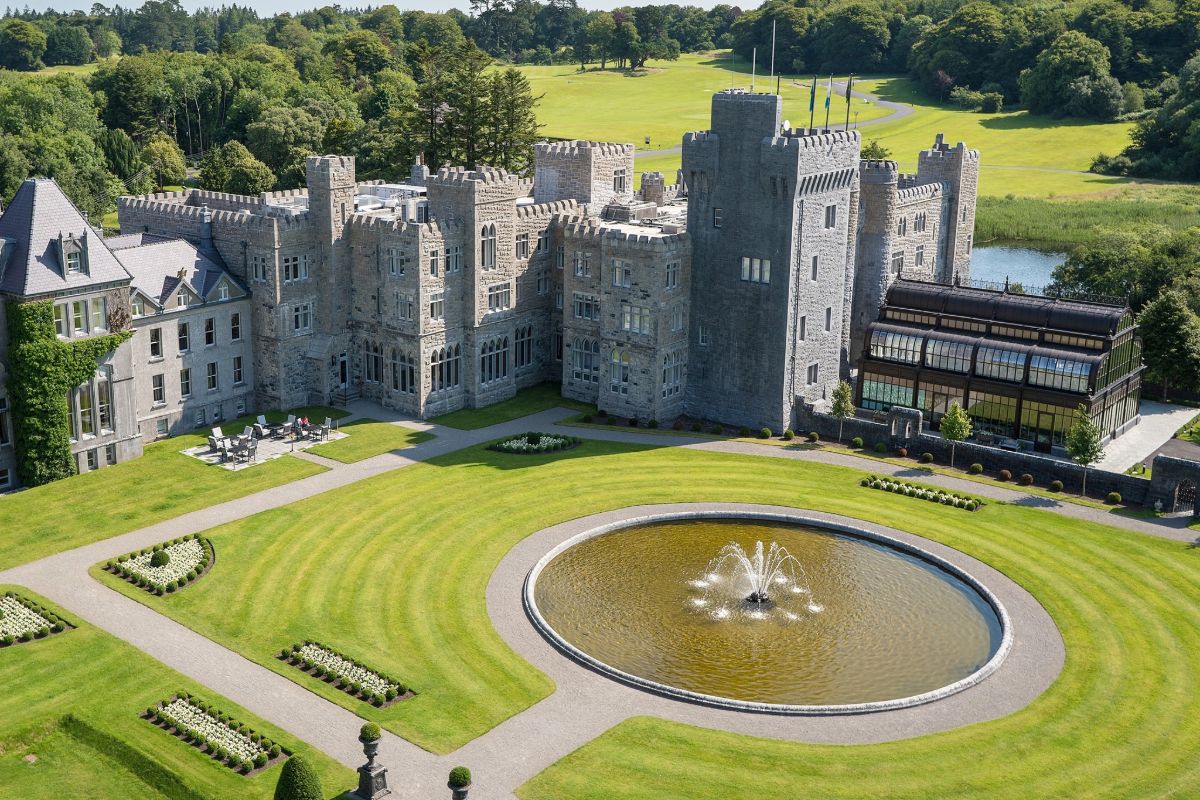 It was in 1970 that Ashford began becoming the hotel it is today. John Mulcahy bought and oversaw complete restoration of the castle, including a state of the art golf course, developing the grounds and expanding it to double its previous size. Following his work to make the castle into a luxurious hotel, American investors bought him out in 1985 and they were the owners for more than 16 years. During this time Ashford Castle was named one of the best resorts in Europe.
It wasn't until 2013 that the Red Carnation group bought and refurbished the hotel, as well as acquiring The Lodge. They added a 30 seat cinema room, a billiard room, a cigar terrace, wine tasting tunnels and an ultra-modern spa. The group also opened up Mrs Tea's boutique. Succeeding this work, Ashford Castle was named Virtuoso's Best Hotel in the World.
It is truly nothing short of that title and is definitely on our staycation bucket list.
Click here to learn more.