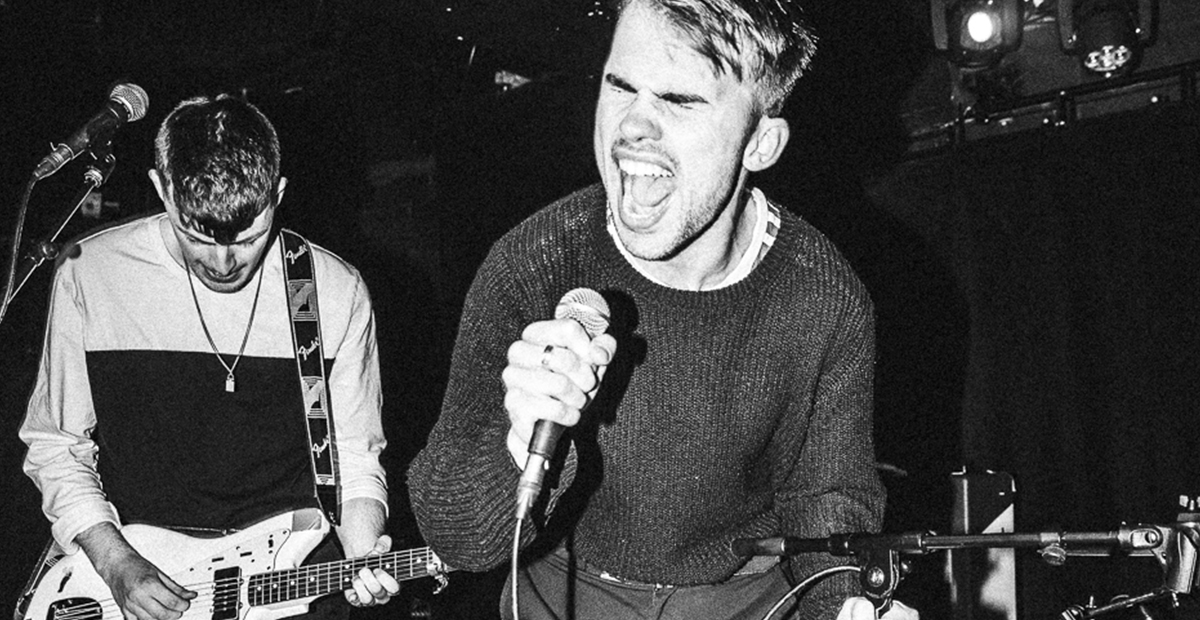 The Clockworks: "Living in Galway gave us a hunger"
The Clockworks are turning into one of Galway's biggest success stories. They have seen a meteoric rise in the last year after moving to London and being immediately signed to Alan McGee's record label, Creation23. Yes, that's Alan McGee that used to manage Oasis!
The Clockworks are a gritty, honest, energetic and powerful punk band hailing from Loughrea, Co. Galway. From the very first time I met the band, and saw them play, I knew they were nailed on for success. Their sound and style is refined but, most importantly, they are frighteningly hard-working and committed to their music. They very quickly achieved their goal of selling out The Róisín Dubh main stage and have even earned summer slots at The Galway International Arts Festival and Body&Soul. I spoke to Seán Connelly about all things music and how they feel about the new-found fame. The desire of these boys is simply oozing from the answers below. Have a read and find out for yourself…
How did The Clockworks begin?
James and I started hanging out in school. He turned me on to a load of cool music I had never heard before, such as The Smiths and The Libertines. We both got pretty obsessed with playing music together. After a short while I roped in my classmate Damian. He didn't play an instrument at the time, but we needed a drummer, so he learned along the way. Tom (bass) was the last piece of the puzzle, joining the band shortly after we moved from Loughrea to Galway City.
What does your music sound like?
Our sound was once described as "like The Streets with guitars", which is pretty accurate. Post-Punk music with snarling Kitchen Sink observations. Our influences include The Smiths, The Streets, The Strokes, The Libertines and some Kendrick Lamar for good measure.


What is next on the horizon for The Clockworks?
We've got a lot in the pipeline since signing with Creation23. We're putting out our first single in June, and from there we are planning on playing everywhere that will have us. Living in Galway for the past 2 years has built up this amazing angst within the band. We are rearing to go; to take over.
How did ye find working as musicians in Galway?
It's a funny thing. The only reason we all work is to spend every single cent on the band. By choosing to pay to record a new song instead of spending our money elsewhere, say on nicer food or a few trips to the cinema, we're backing ourselves. We believe that doing this, creating this music, is the most important thing that we can do with our hard earned money. It's not for everyone, I'm sure. It's difficult at times, but when you see the results – be it being signed by one of the most important people in music history or hearing the public's reaction to a new song we released – it's beyond worth it.
Moving to London was something we always knew we would have to do. We set 2 goals for ourselves in Galway; sell out upstairs at the Roisin, and sell out downstairs at the Roisin. We did both of those within 6 months of each other so then we moved on.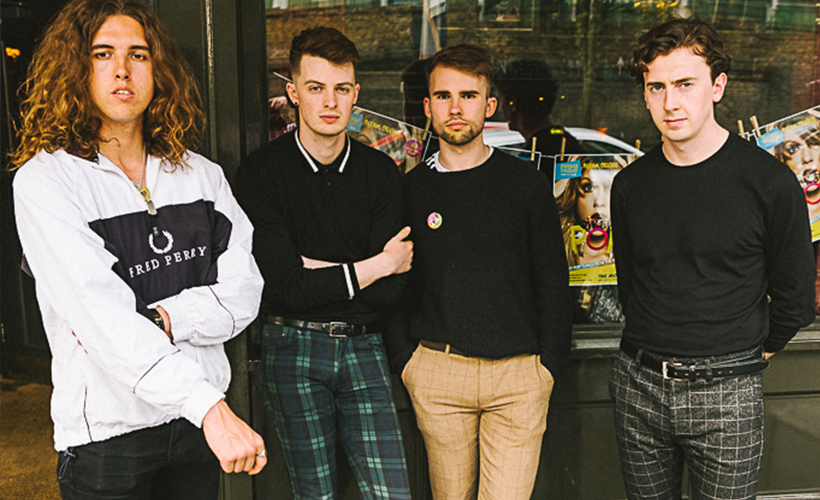 What has changed for The Clockworks since moving to London?
Naturally there are a lot more venues in London, so there are a lot more opportunities to play gigs. The industry is based here too; booking agents, labels, amazing studios… it's helpful to have that at your doorstep. You're much more likely to get an agent out to see you play a show in London than you are in Galway. That being said, Galway served us well. It shaped our sound, and who we are as people. We feel we have the upper hand on all these London bands. We appreciate the value of having BBC Studios down the road… I think people who live here take this stuff for granted and don't act on it. We used to fly to London with CDs and stand outside BBC for hours just to catch Annie Mac for 30 seconds. That happened, and it was worth it, but that's what I'm talking about.
Living in Galway forced us to act, it gave us a hunger, and that's something that I believe sets us apart.
What has to change in Galway to promote local bands more?
That's a hard one. I'm not sure if anything has to change exactly. A scene is led by the bands, not the other way around. Bands need to adopt the attitude of going above and beyond to promote their own shows properly, and to get creative doing it. That's something that took us a while to learn. You can't sit back and wait for the support band to bring 30 people to your gig. Make it your prerogative to do it yourself. The rest will fall into place. David Boland and Gugaí do great things respectively to keep music alive in Galway. Without them we would drown in cover bands. Surely we all have enough of Wagon Wheel?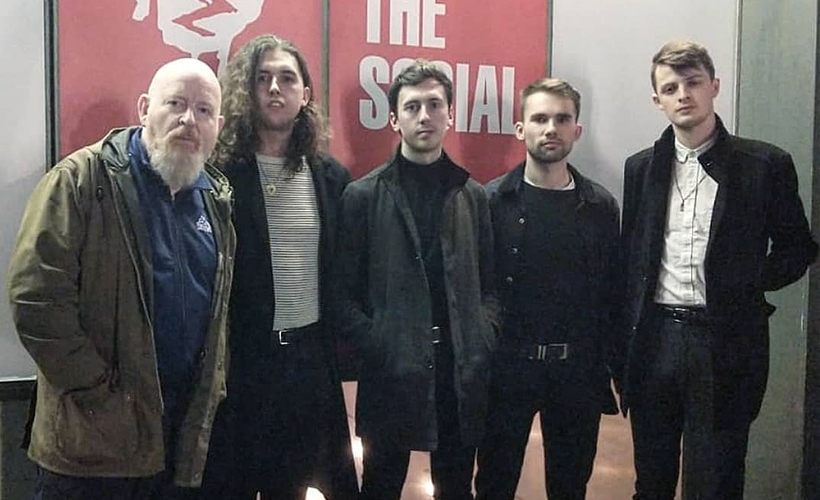 The Clockworks pictured with Alan McGee of Creation 23

Press Photos by Nicholas O'Donnell
Photo of The Clockworks & Alan McGee by the Band

Questions by Ado Lyons