When it comes to enjoying a family break away, you deserve only the very best family friendly accommodation Galway has to offer. Thankfully Galway has an abundance of places for you and your family to stay that can cater to your every need guaranteeing maximum comfort and ease throughout your entire stay in Galway. Discover our top picks of family friendly hotels right here..

The Ardilaun Hotel
Perfect for all family getaways to Galway, The Ardilaun Hotel is located in a secluded setting away from the noise and busyness of the city and boasting their famous gardens, conference centre, leisure club facilities and 123 luxury bedrooms with a range of family rooms to boot. Sleeping up to 5 people per room, these interconnecting rooms are an ideal choice offering more space and privacy for everyone. All family rooms can take extra beds and cots.
Taylor's Hill Rd / book here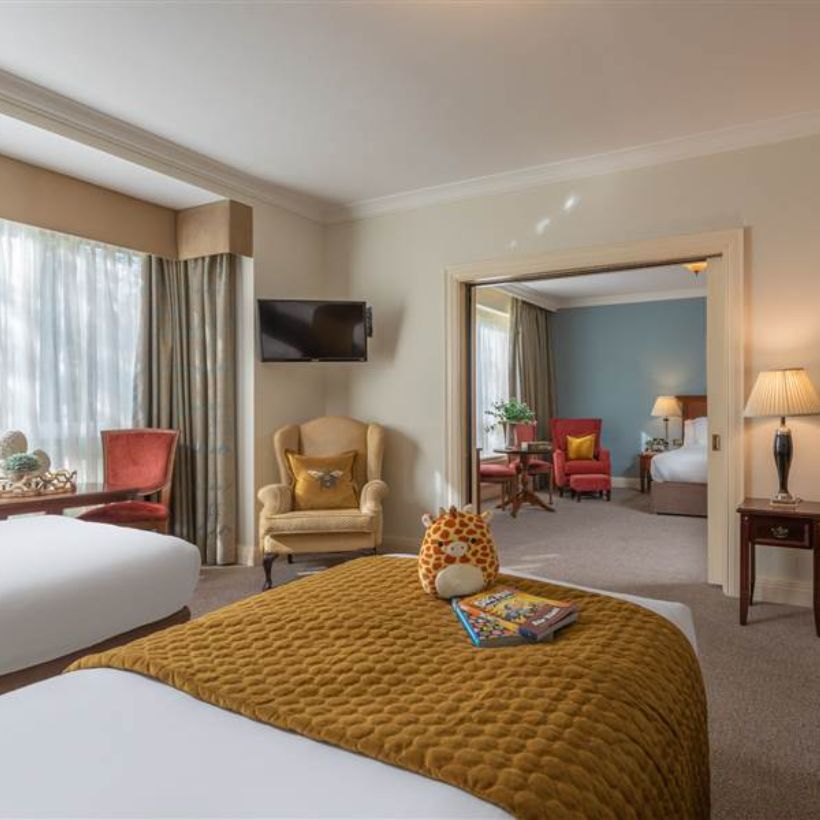 photo courtesy of The Ardilaun
The Connacht Hotel
With the advantage of extensive free parking and a regular bus route into town, The Connacht Hotel really is an ideal spot for a family getaway. Awarded Best Family Hotel in Connacht at the Irish Hotel Awards in 2022, The Connacht Hotel's family-friendly appeal is unmistakable. They have everything you need to enjoy a phenomenal family vacation with a ton of activities for the kids in the Friendly Fellows Kids Club, a swimming pool, family dining options and a choice of family rooms - it doesn't get much better than this!
Old Dublin Rd, Galway East City / book here 

photo courtesy of The Connacht Hotel 
Clayton Hotel
Clayton Hotel has got a number of large, spacious family rooms with with the option of adding bottle warming facilities, extra cot beds and high chairs. No request is too much so simply contact the team in advance to see how they can help accommodate your needs best. They even have a special welcome pack for kids to ensure you're holiday gets started on the right note. There are also loads of fun family-oriented activities available in the locality that are suitable for kids of all ages so you won't have to travel too far to make some lifelong family memories.
Monivea Rd, Ballybrit / book here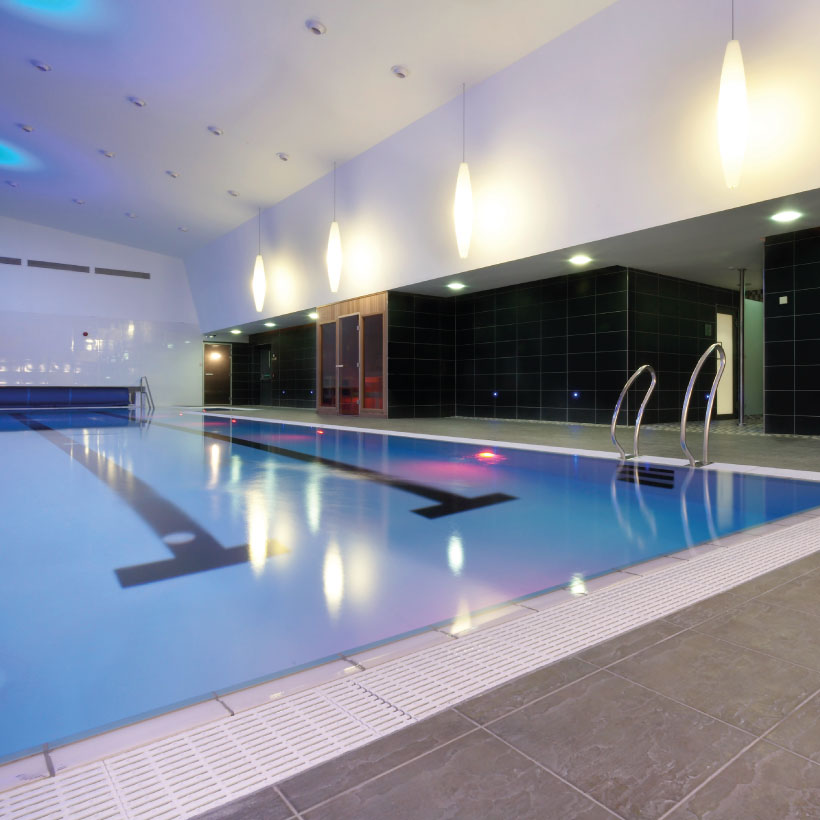 photo courtesy of Clayton Hotel 
The Lodges at Glenlo
The perfect home away from home for families of any and all sizes, the Lodges at Glenlo Abbey Hotel & Estate offer your family autonomy and privacy, whilst still benefitting from almost all the Hotel's sumptuous amenities. You can choose from 1-, 2- and 3-bedroom Lodges. All bedrooms adjoin a plush marble-tiled en suite bathroom. Each Lodge has its own private entrance and patio area for you to relax and unwind. For those long, summer evenings, you can avail of a barbecue for al fresco dining. Guests can also enjoy a fully-equipped kitchen, dining and cosy living area.
Bushypark // Book here

photo courtesy of Glenlo Abbey Hotel & Estate
Lough Rea Hotel & Spa
With various family break offers to choose from, planning a family escape into the west has never been easier thanks to Lough Rea Hotel & Spa. Ideally located near Slieve Aughty Activity Centre, Loughrea Lake, Turoe Pet Farm and Dartfield Horse Riding Centre, a getaway at Lough Rea Hotel & Spa guarantees days of non-stop family fun. When your days of action come to an end, mum and dad can book themselves into the Shore Island Spa to unwind and relax with one of their numerous spa treatments.
Old Galway Rd, Loughrea / book here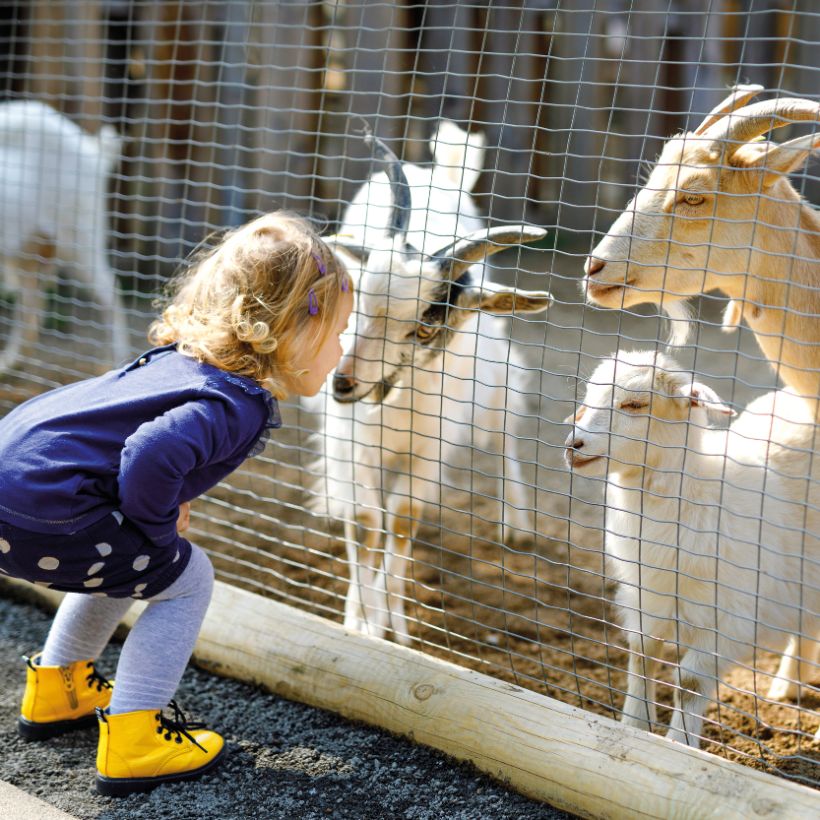 photo courtesy of Lough Rea Hotel & Spa 
Maldron Hotel Sandy Road
Dedicated to keeping every member of the family entertained, from the tiny tots to mum and dad, Maldron Hotel Sandy Road is in the perfect location for your next family break. They have plenty of comfortable and spacious family rooms to cater to families of all sizes. With family games taking place within the hotel daily during school holidays and an abundance of family activities such as bowling, go-karting as well as a free and amazing Kids club, you will be in for an unforgettable family holiday when you book your stay with the Maldron Hotel on Sandy Road.
Headford Point, Sandy Rd, Headford / book here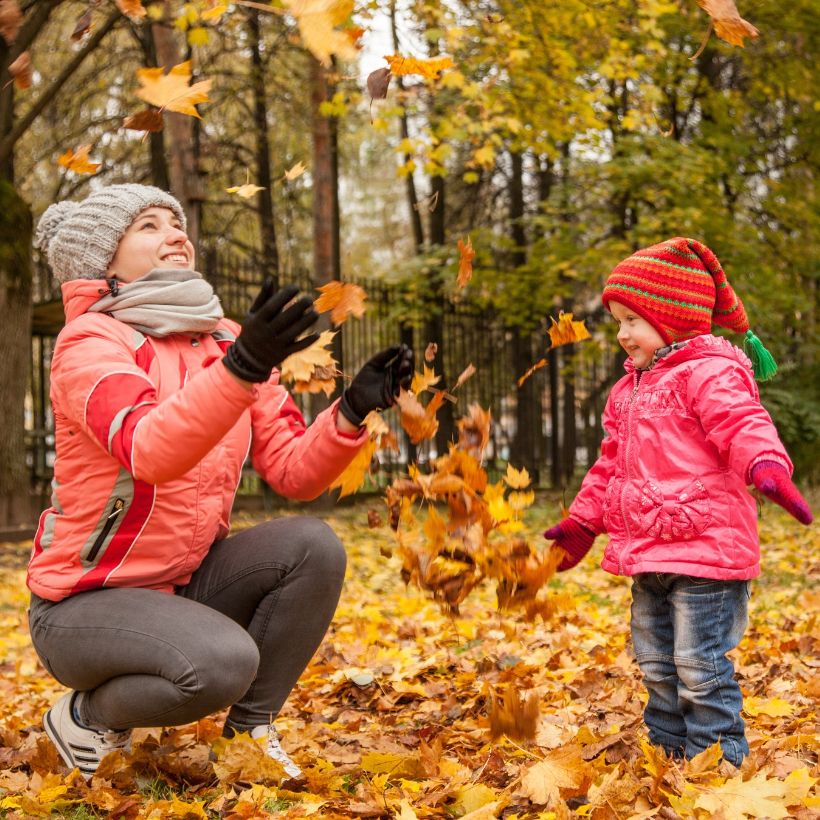 photo courtesy of Maldron Hotel Sandy Road
Maldron Hotel Oranmore
One of the top family friendly hotels in Connacht and even voted a Top Ten Family Hotel in Ireland by Trip Advisor. Maldron Hotel Oranmore have a choice of family rooms suitable for up to two adults and four children and their Grain & Grill Restaurant has an excellent children's menu. The leisure centre has a kiddie pool for the littlest guests, the outdoor playground is a big hit with family guests and the cinema is right next door. The Games room is also open for private bookings from 9am to 8pm (free of charge).
Carrowmoneash, Oranmore / book here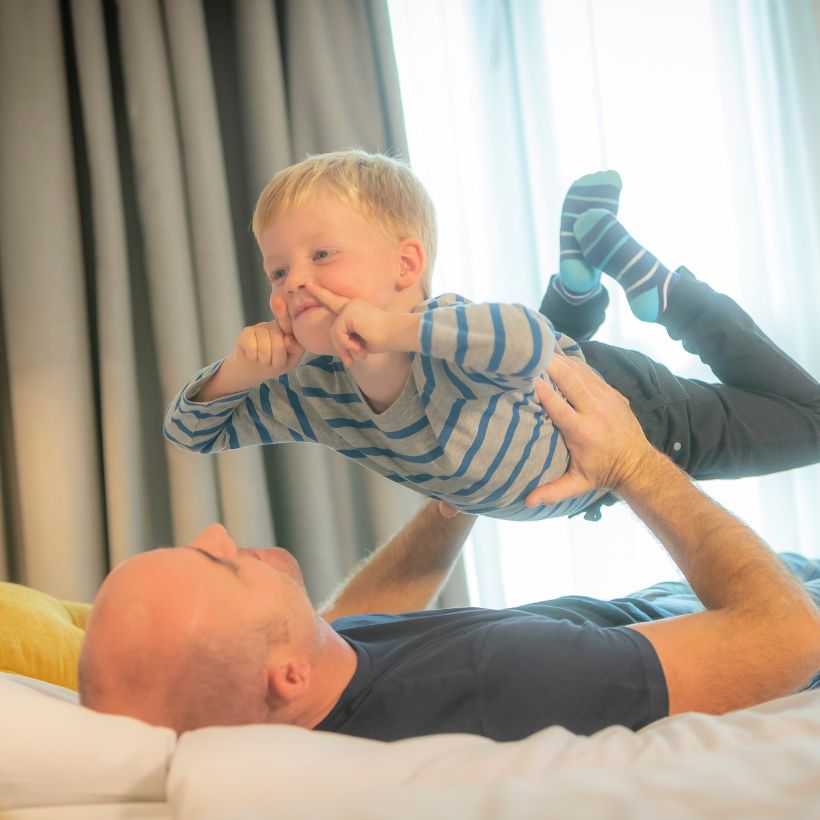 photo courtesy of Maldron Hotel Oranmore
The Galmont Hotel
There's something for the whole family to fall in love with at The Galmont Hotel. All of their family rooms can be tailored to suit your needs so you can enjoy complete comfort and relaxation during your time with them. If you need help planning your day's itinerary the team at The Galmont have tons of fabulous recommendations for family friendly activities in and around the city. So be sure you get in touch with the team today and discover how they can help you enjoy a phenomenal family holiday in the City of Tribes.
Lough Atalia Rd, Fairgreen / book here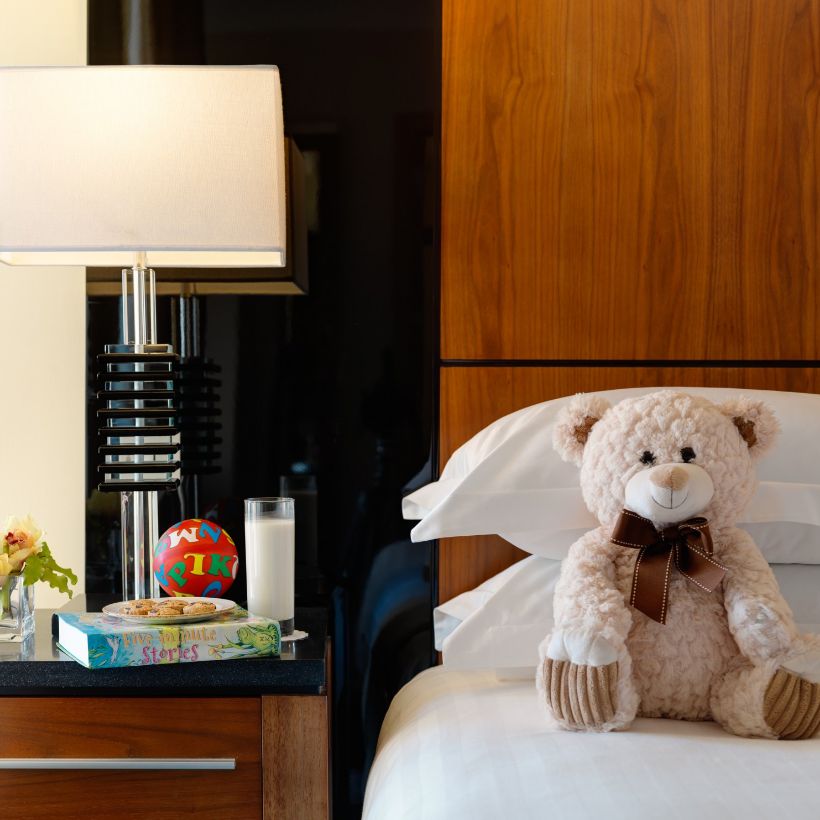 photo courtesy of The Galmont Hotel 
Galway Bay Sea View Apartments
With the beach as your front garden, you don't have to travel far in order to enjoy a sensational seaside getaway at Galway Bay Sea View Apartments. Perfect for families up to 6 people, these self catering apartments allow you to enjoy all the comforts of home while you are on holiday. The open plan area features an expandable dining table, a 32-inch flat-screen TV and digital TV box with over 100 channels and individual, fast, reliable free Wi-Fi.
The Promenade, Salthill /  book here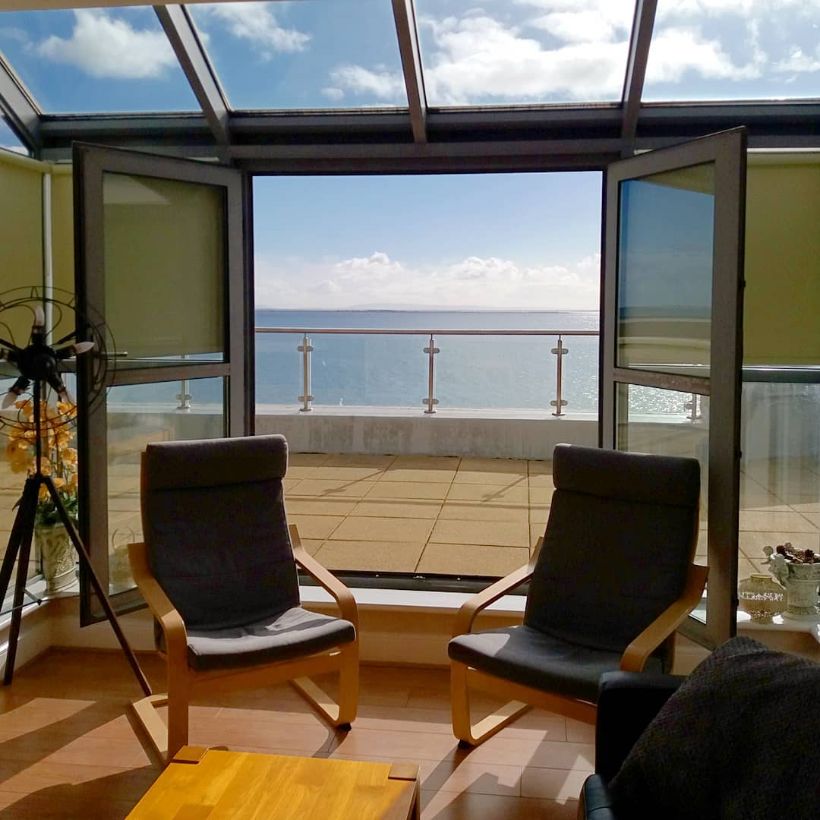 photo courtesy of Galway Bay Sea View Apartments
Flannery's Hotel
The family offers at Flannery's Hotel are perfect for all age groups and are a great way to get everyone together to enjoy a family vacation in Galway. To help guarantee that your family enjoy a phenomenal time with them, this family friendly hotel offers complimentary breakfast for children when sharing with 2 adults in their family rooms, along with offering complimentary cots and high chairs. Whether you enjoy long family walks in the countryside or get excited about city tours – Galway has plenty of fun activities to offer, especially for family breaks.
Old Dublin Rd, Galway East City / book here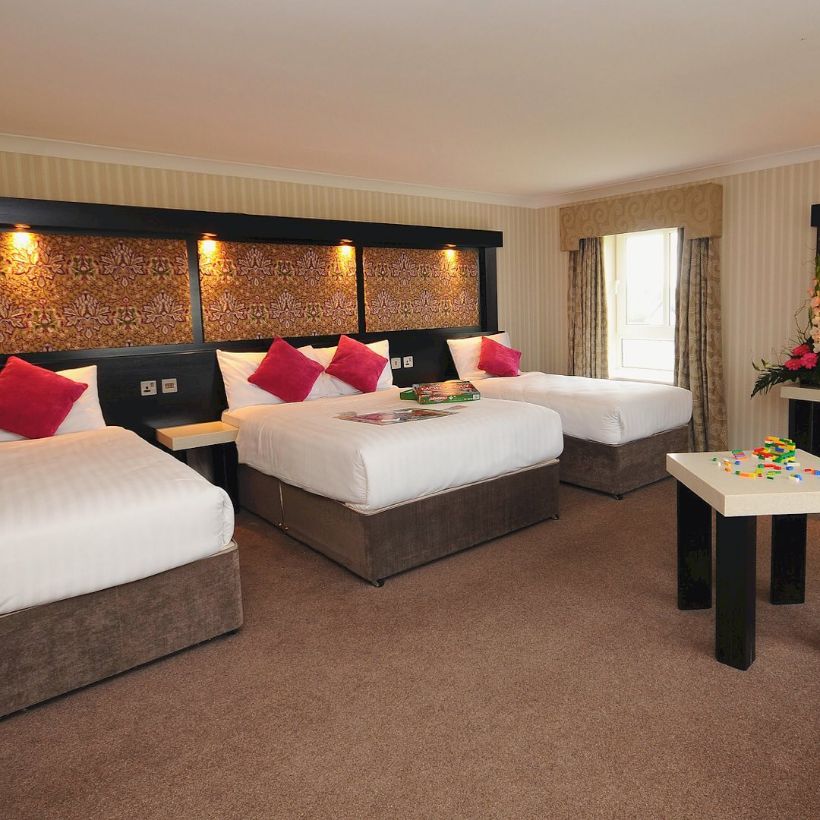 photo courtesy of Flannery's Hotel 
Feature photo courtesy of The Connacht Hotel
Published on Updated on