It's hard to beat a pint of Guinness in Ireland, but sometimes you want to try something a little more local. Join us as we run through some of the best West-of-Ireland-brewed stouts and porters available to enjoy around Galway...
The breweries along the West coast have been crafting high-level stout and porter for many years, so you're bound to have a good time with one of these pints in your hand. In the spirit of making your mission easier, we've put together a list of some great brews that the region has to offer. Who knows, you might find your new favourite below...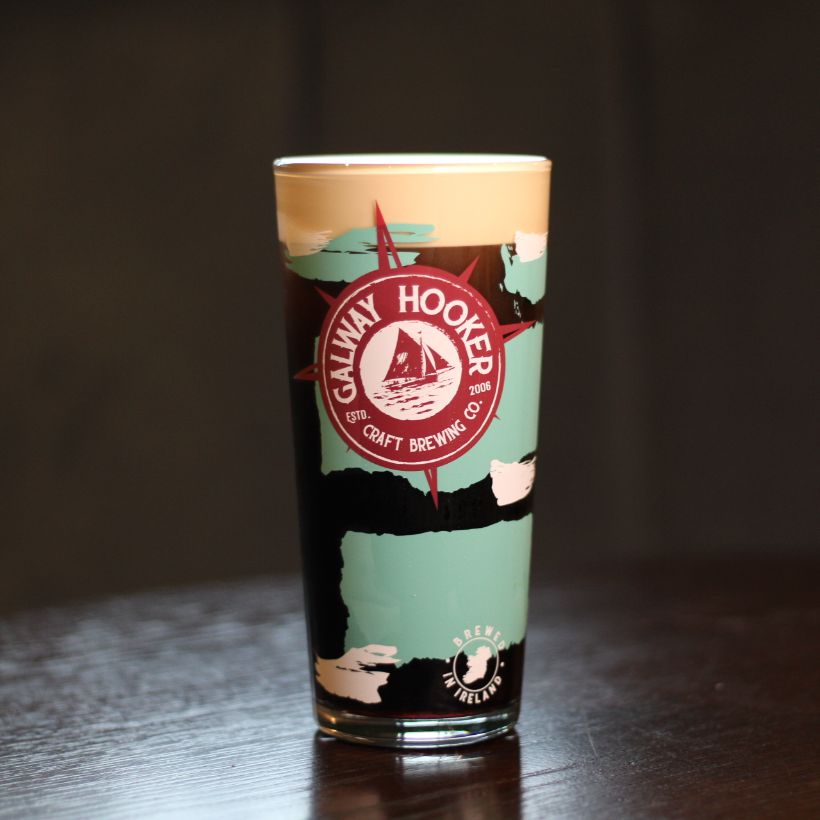 Galway Hooker's Irish Stout
As Connacht's oldest existing brewery, Galway Hooker has made a tradition of crafting exceptional pale ales and pilsners – and their Irish Stout continues this proud trend in a different way. This smooth and creamy offering is beautifully balanced, has a light aroma, and is sure to leave you wanting another sip with hints of roasted malt and flaked barley. While it can be difficult to put our reliable favourites to one side, it is good to seek out something new, to explore a different option, and Galway Hooker's Irish Stout is certainly worth discovering. A cracking stout that goes down a treat on draught – especially in front of a roaring fire in An Púcán or 1520 – it perfectly channels the maritime identity of Galway while marrying it with a new take on a traditional favourite.
The White Hag's Black Boar
This intriguing stout really defines the out-there character and charm of The White Hag Brewing Company in Sligo. Jamaican rum barrels helped to age the beer, lending it complexity, while layered tones of sweet caramel and vanilla add a beautiful warmth on the finish. A pleasantly alternative take on a stout, it's certainly one for the experimental stout-lover to try. Order a case for yourself here.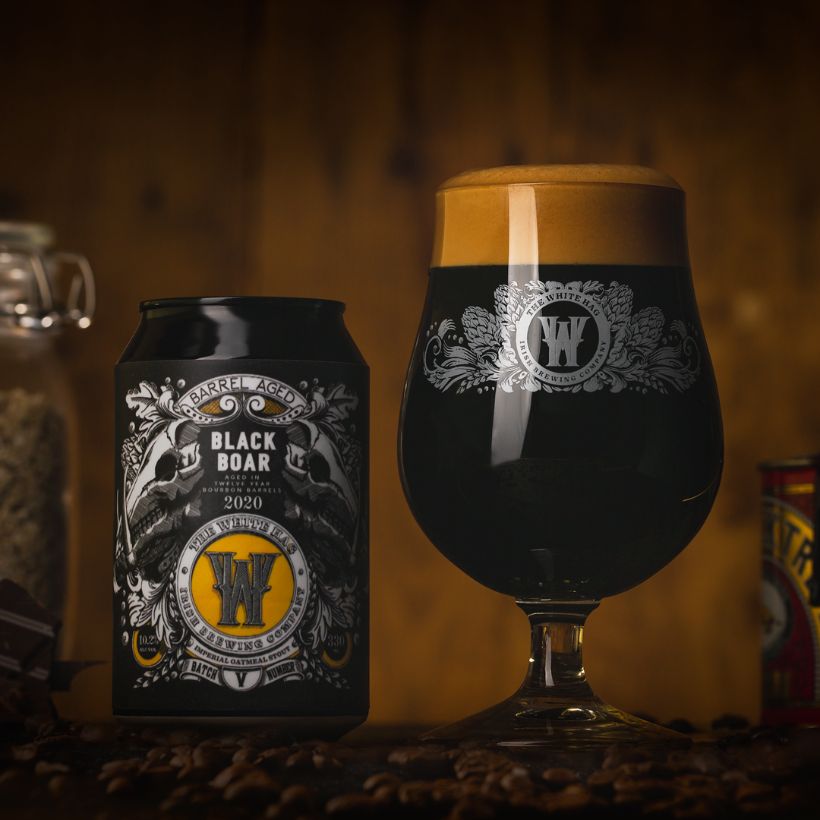 Galway Bay Brewery's Ostara Irish Dry Stout
Another complex stout that's sure to surprise palates – this one is Ostara Irish Dry Stout from Galway Bay Brewery. Offering a unique twist on the 'Dublin Stout' recipe, it's sure to be enjoyed by many thanks to its chocolate undertones that add a delicate sweetness to its full-bodied taste. For sure, it's a stout, but it's different enough to keep you guessing, and it's a great one to serve up while you're watching the big game.
Reel Deel Brewery's Say Nowt Stout
Up in Mayo's Crossmolina, you'll find Reel Deel Brewery which was first founded in 2014. Offering a range of amazing brews, they are a true gem on the West of Ireland brewing scene – and they have great beers worth exploring. Their Say Nowt Stout is a special stout that would be a fantastic alternative to the usual options you can find on the shelf. With strong nods to rich chocolatey malt, there's a lot going on in this stout, and you'll be back for more faster than you can say 'lig do scíth'.

Galway Hooker's Black Tide
Recently launched by Galway Hooker, the limited blackcurrant porter is a welcome addition to the brewery's offering. Co-founder Aidan Murphy has been dreaming up wonderful results since production started in 2006, but this porter is the brainchild of new in-house brewer Jack McKevitt-Canavan. Sure to be as consistently exceptional as their recognisable core range, its vanilla and chocolatey notes are complemented by a blackcurrant finish thanks to Wexford-harvested blackcurrants! A great choice from draught, especially when you want something with a little sweetness to balance out the expectedly dark body of this pleasant porter. Make sure you try Galway Hooker's Black Tide next time you can – you'll be
berry impressed!
Kinnegar Brewing's Yannaroddy
This Donegal-based brewery has earned a fantastic reputation over the years, and it's little wonder considering how great their offerings are. The Yannaroddy is part of their core range, offering a rich and dark-roasted experience that is sure to live long in the memory. A gold medal winner at the 2019 Brussels Beer Challenge, getting your hands on this porter will definitely pique your interest in the rest of their superb range of beverages.
Published on Updated on