It's been far too long since we've been surrounded by the warmth, comfort and character of our incredible pubs and bars. After nearly 16 months of forced closure due to the pandemic, these businesses have suffered blow after blow and need our support now that their doors are back open. Giving the country yet another reason to #LoveYourLocal, the folks at Jameson and anyExcuse are doing their damndest to bolster the good old Irish pub...

The sounds of drinks pouring, glasses clinking and that satisfied sigh once the first sup has been had is music to our ears now that we're slowly but surely being vaccinated and enjoying the novelty of indoor hospitality once again. The good news is, the first one's on Jameson!
Having spearheaded the #LoveYourLocal campaign to show nationwide support for the hospitality industry, Jameson Irish Whiskey are on a mission to make sure our country's publicans, bar owners and bar staff are welcomed back with open arms, so to speak! Amplifying that same spirit of resilience shown by our hospitality industry, Jameson are offering patrons a FREE Jameson, ginger and lime through anyExcuse. All you've gotta do to redeem your free tipple is swing over to the anyExcuse website here, select your local from the list and get sippin'!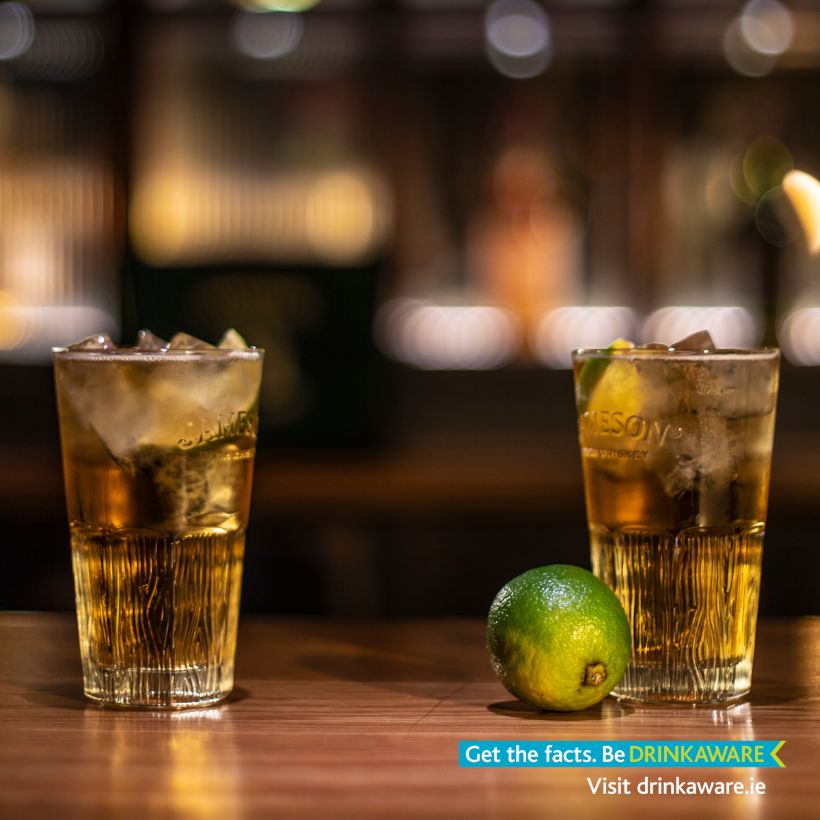 For many, the local is a home away from home; a place they've built a community, have the chats and spent many a penny down through the years. Throughout every county town, village and city, the closed doors of a beloved pub have become an all too familiar sight, and we're only delighted to see those doors being flung open again. It will take some time to get things back to where they belong, but if we all exercise some good old fashioned cop on and remain respectful of rules, regulations and the folks behind the bar, we'll be on the right track.
Until we're back in our favourite bar stools, why not take a leaf out of the Jameson team's book and share some fond memories from your favourite pubs with the #LoveYourLocal hashtag on social media. It might just make someone's day.