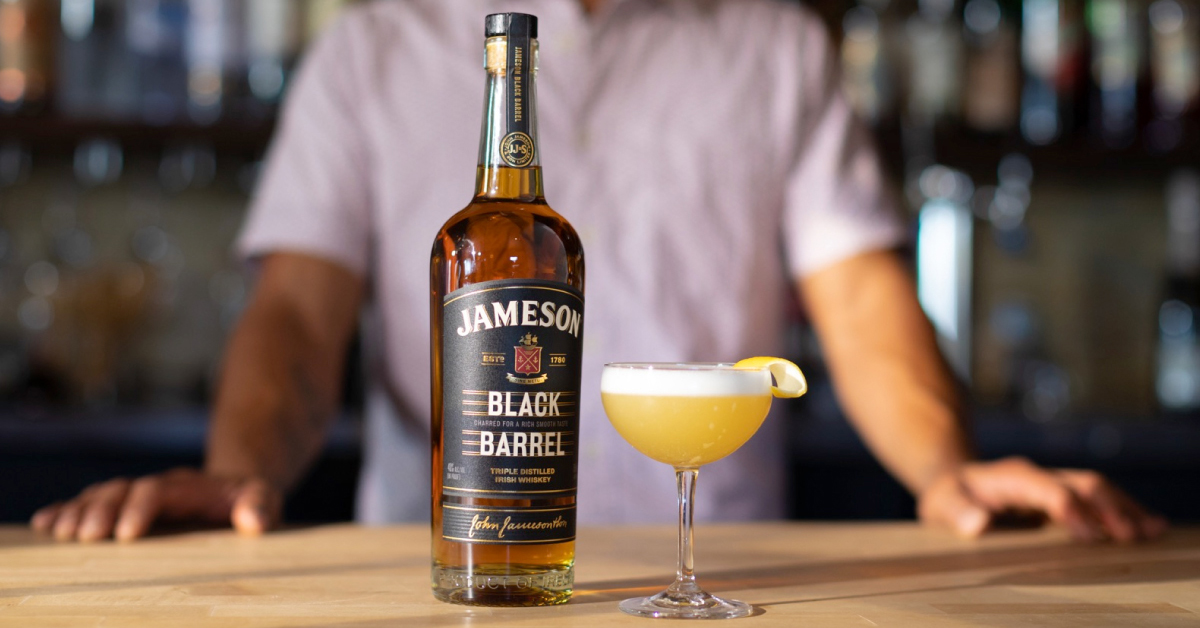 How to Make Your Own: Jameson Black Barrel Sour
As after-dinner cocktails go, the whiskey sour is one of the most famous, and for good reason. By mixing Irish whiskey and lemon juice with egg white and sloe berry bitters, you get a delicious classic cocktail that has really stood the test of time. Plus, with the addition of Jameson Black Barrel, you get the added bonus of enhanced spiciness, vanilla sweetness and sherry fruit in what is already a very tasty cocktail.
INGREDIENTS
50ml of Jameson Black Barrel
25ml of freshly-squeezed lemon juice
15ml of sugar syrup
20ml of egg white
Lemon Zest for garnish
HOW TO MAKE
Fill a shaker with ice
Add 50ml of Jameson Black Barrel
Add 25ml of freshly-squeezed lemon juice
Add 15ml of sugar syrup
Add 20ml of egg white
Shake and strain into a chilled cocktail glass
Garnish with a lemon Zest
You can find Jameson Black Barrel at all good off licenses, including McCambridge's on Shop Street. For more information, click here.
Photos via Jameson