This week's Nationwide focused on the town of Athenry in Co. Galway. Find out more and watch it back here...
It may have been immortalised in song by Ireland's unofficial anthem 'The Fields of Athenry' but as Presenter Anne Cassin found out, there is a lot more to this town than its 'fields'.
Athenry is the best-preserved walled town in Ireland and has a rich history dating back hundreds of years. Its medieval street plan has changed very little since the 13th century, and the remains of many prominent Anglo-Norman buildings survive.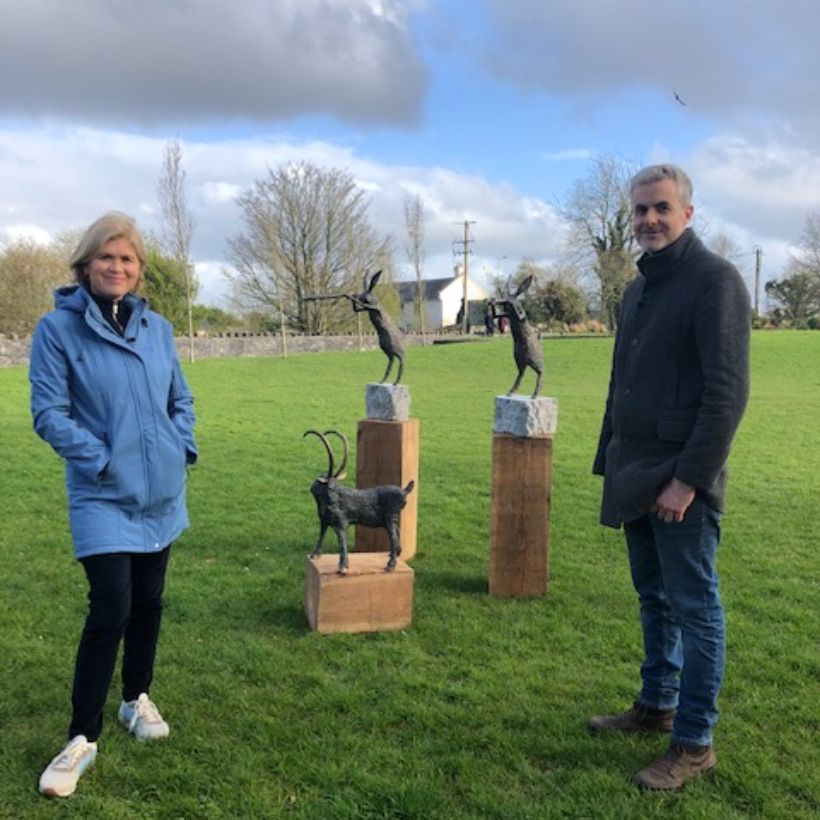 Nationwide meets some of the people who live and work in the town and that are involved in keeping its fascinating history alive. Anne Cassin goes on a walking tour with local historian Gerry Burke and visits some of the most impressive sites on the Athenry Heritage Trail such as the restored Athenry Castle and the Dominican Abbey.
Nationwide visits Athenry Heritage Centre, where you can discover the medieval history of the town through interactive exhibits and activities.

The programme hears about the medieval walls that surround Athenry which are a National Monument, and among the most complete and best preserved in Ireland. And heritage officer with Galway county Council, Marie Mannion tells us about an ambitious restoration project was started in 2006 to restore and conserve the walls that surround the town.
Another interesting attraction on the Athenry Heritage Trail is 'Maddens Forge' which was a hub for the local community for over a hundred years. It's owner Eamon Madden passed away last year, but the forge has remained the same as the day he shut the door, nearly twenty years ago. His nephew, also Eamon Madden shares his memories of his uncle.
And ahead of his trip to the Chelsea Flower show, Anne meets award winning sculptor and local man Donnacha Cahill.