Michelin-starred Chef, JP McMahon, has just curated and released a new E-Book entitled Lessons from Lockdown: Cooking After Covid. It's available for free for just one month, so get reading!
JP McMahon is the culinary director of the EatGalway Restaurant Group which includes the Michelin-starred Aniar, Bib Gourmand Tartate Café + Wine Bar and award-winning Cava. He is also the founder of one of the world's leading food symposiums which takes place right here in Galway, Food On The Edge. It was when the organisers were forced to cancel this event in October 2020 that JP decided to reach out to friends, colleagues and chefs from all over the globe to contribute to a new book that looks at how our food habits changed during the Covid-19 pandemic and how we can learn from that.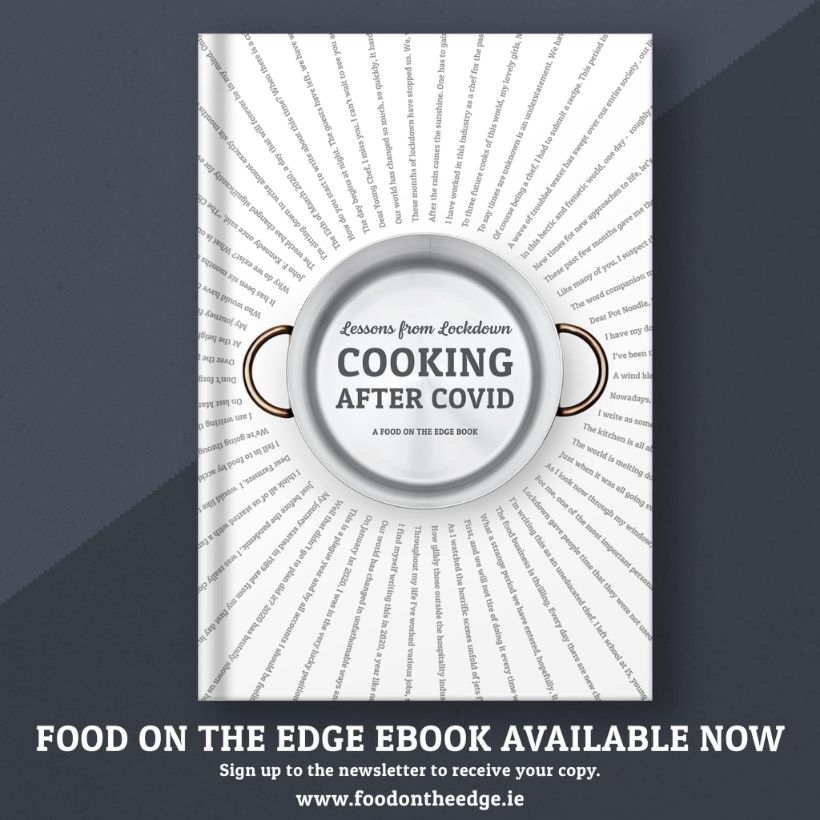 Lessons from Lockdown: Cooking After Covid features emotional, raw and cuttingly honest letters and emails from leading chefs working at some of the world's best restaurants. Within this e-book you'll find a huge range of messages and thoughts that will give you insight in to the toll the pandemic has taken on people from different countries, how they have dealt with this unprecedented time, how their relationship with food has developed over time and much more. You'll definitely learn a lot and, once you start, it is hard to put down!
To read the new e-book from Food On The Edge, Lessons from Lockdown: Cooking After Covid, simply sign up to their mailing list HERE.
Feature Photo by Julia Dunin, courtesy of Food On The Edge