PorterShed opens new co-working space at Bowling Green to facilitate 130 entrepreneurs! Check it out...
Building on the success of the PorterShed in Eyre Square, Galway City Innovation District expands further with a new state-of-the-art facility in one of the city's most historic areas!
The PorterShed is a tech hub located in the city of Galway. Founded in May 2016, the PorterShed has helped create some 820 jobs. Part of the Irish Tech Hub Network and the NDRC, the PorterShed is all about helping start-ups and entrepreneurs collaborate with each other to achieve success and turn ideas into realities. It is a community that likes to innovate and explore new ideas, whom all enjoy celebrating each other's successes.
Robert Troy, TD, Minister of State for the Department of Enterprise, Trade and Employment, today, Friday March 4, officially opened Galway City Innovation District's (GCID) newest building at Bowling Green. The state-of-the-art building, in Galway City centre, is the first of two new properties that will form part of the Galway City Innovation District's expansion, with the repurposed Connacht Tribune building also set to be completed in late 2022.
The PorterShed at Bowling Green, GCID's second building will be home to 130 tech entrepreneurs and innovation-driven enterprises. Funded by the Department of Enterprise, Trade and Employment and administered by Enterprise Ireland the Regional Enterprise Development Fund (REDF), the PorterShed is backed by AIB, and also supported by KPMG and SIRO/Vodafone.
Speaking at the launch, Minister Troy said; "I'm delighted to be back in Galway today to open the new state-of-art facility, PorterShed in the Galway City Innovation District. Since its establishment, the GCID has supported the creation of more than 820 jobs and with the opening of the PorterShed, it will no doubt will be a launchpad for many more success stories from Galway and the wider West region. The investment by Enterprise Ireland in GCID reflects this government's priority to support business and promote regional growth. GCID has a proven track record and my department, the Department of Enterprise, Trade and Employment, is fully supportive of its expansion. We recognise the significant impact tech hubs have on the economy and congratulate Chairman Maurice O'Gorman and the GCID board and team and wish them continued success."

Speaking at the launch, Carol Gibbons, Divisional Manager, Regions and Local Enterprise, Enterprise Ireland said; "GCID epitomizes what Irish innovation is all about, and we at Enterprise Ireland are proud to have played a key role in supporting its inception and expansion through REDF Funding and other supports, We look forward to continue to support the growth of innovation-driven enterprises and the creation of high-value jobs in the region."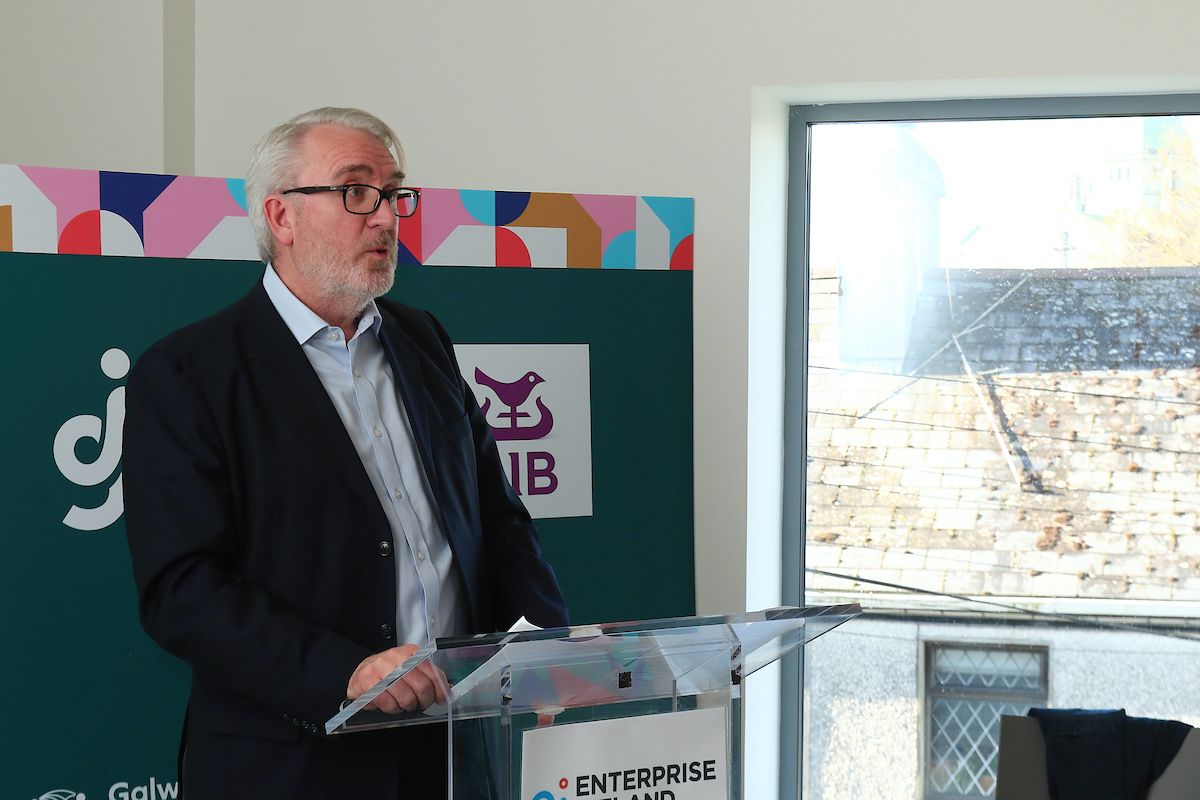 GCID's chair and co-founder Maurice O' Gorman spoke warmly of the community that has been created, and acknowledged the pivotal role played by so many in this latest expansion. "Bowling Green symbolises a lot of hard work and dedication from a plethora of supporters and amazing leaders. When we first started this endeavour, we wanted to provide a hub where businesses could grow and scale - now, we ourselves are expanding to accommodate that growth."
Evin Cusack, Head of AIB in Galway and Mayo said; "AIB's relationship with GCID is an important element of our commitment to back SMEs and support sustainable communities. The phenomenal achievements of the PorterShed team over the past six years is something we at AIB are very proud to be associated with and we look forward to working with GCID as they continue to positively influence the entrepreneurial ecosystem in the West."
The Bowling Green location will open to members - current and new - on Monday, March 7. Primarily for innovation-driven tech start-ups, the building will continue to provide space for entrepreneurs to collaborate, ideate, and grow. The new building is the first of two new GCID premises opening this year. The second will be at the former Connacht Tribune building, where scale-ups will have a space to conduct their business.
Photo credit: xposure