Irish musician, Junior Brother announces new album, The Great Irish Famine, to be released on Galway's Strange Brew on September 2nd! Listen to the leading single now...
Following both a global pandemic and an acclaimed debut album, inimitable Irish Alt-Folk act Junior Brother returns with details of his new album The Great Irish Famine, and a new single titled 'No Snitch'. The album follows his much lauded 2019 Pull The Right Rope and is out 2nd September via multidisciplinary Irish label Strange Brew.
The Great Irish Famine leaps boldly forward into an exciting new chapter, and into a shaken new world - staggeringly profound, brutally beautiful in its epic sweep. The lead single 'No Snitch' - which has been released digitally with a 7" release to follow – is an intoxicating first taste of this new material. A track of towering, bruised catharsis, Kealy's emotive and powerful vocals fluctuate across the tracks temperamental instrumentation which is both at once tumultuous and calming. The single is also accompanied by a dark and surreal new video.
Watch the music video for the new single "No Snitch", directed by Bob Gallagher, below...

Speaking about the themes across the album Kealy further explains; "I was very conscious to bring each element of the debut into this follow-up, but dramatically dig ten times deeper and stretch ten times further down into each avenue". 'No Snitch' soars amidst darkly comic self-reflection ('This Is My Body'), anxious reflexes on modern living ('No Country For Young Men'), and the painful role the past plays in a nation's present ('King Jessup's Nine Trials'). Both startlingly dynamic and profoundly accomplished, The Great Irish Famine reflects fall-out of trauma both personal and universal, national, and international, minor, and mountainous, historic, and contemporary - all uncompromisingly conveyed through the magnetic, emotionally potent vision of a one-of-a-kind artist at the top of his game.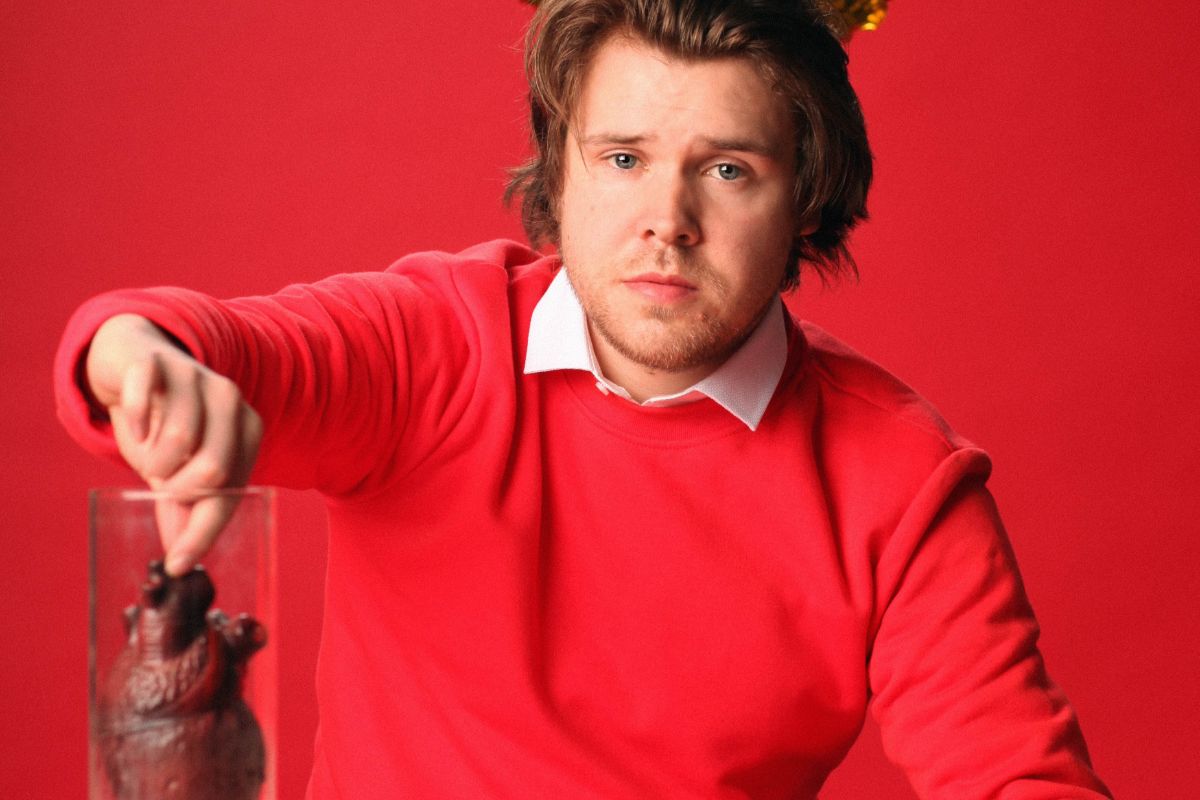 An idiosyncratic, challenging and richly lyrical singer/ songwriter, Junior Brother is the pseudonym of Co. Kerry, Ireland singer Ronan Kealy. Chosen as The Irish Times' Best Irish Act of 2019 and nominated for the 2019 Choice Music Prize for Album of the Year, Junior Brother has built a rabid following thanks to unmissable live shows, and music both excitingly forward-looking and anciently evocative. His strange stories unfold with reckless abandon upon a distinctive guitar and foot tambourine accompaniment, influenced as much by the avant-garde as music from the Middle Ages and his home place in rural Ireland.
The Great Irish Famine is out 2nd September via Strange Brew – Pre-order HERE
Tour Dates
21st August - Footsbarn Theatre - Ballynabuck @ 7:00pm, Dingle
24th September - Night & Day Festival 2022 @ 7:00pm, Castlerea
28th October - The Button Factory @ 7:30pm, Dublin
Tickets are available HERE