A family business that has spanned generations, Galway Bay Seafoods has become synonymous with quality produce and a lifelong commitment to serving the community. With locations in Salthill and at The Docks, if you want to enjoy a true taste of Ireland's West Coast,  Galway Bay Seafoods should be on your plate.

Fresh off a delivery run, Noel Holland joined us inside the Dockside Deli to chat about the important legacy and values of Galway Bay Seafoods.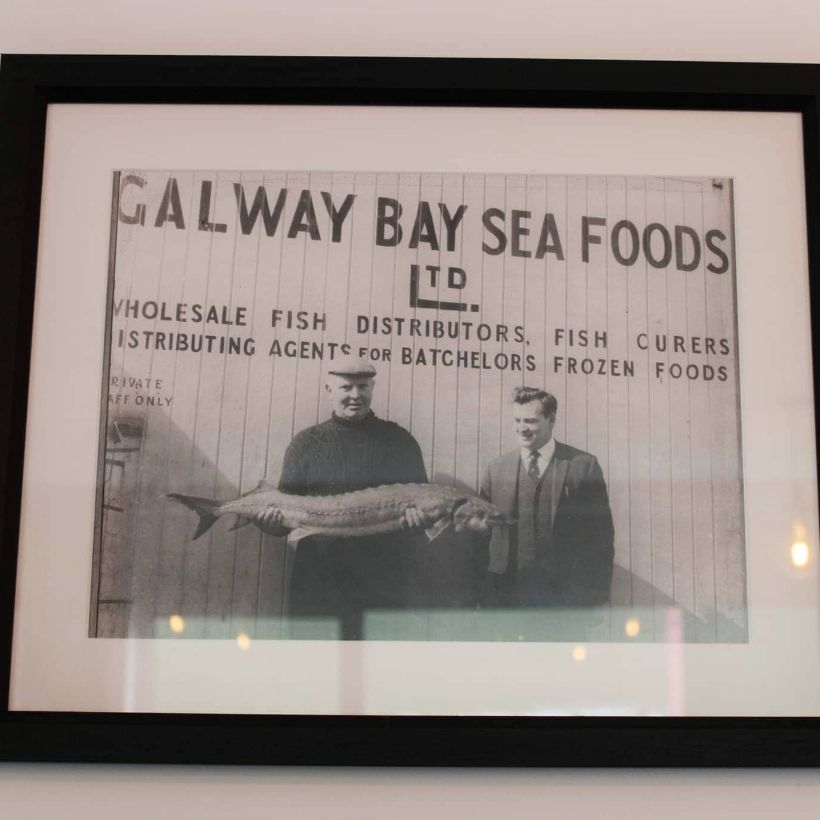 Having been a part of the fish business for over 70 years, there is a long history of service in the Holland family; "We like to be of service to customers and that was instilled in me from a young age." When Noel's grandfather moved to Athenry from the midlands in 1909, the family business began in a grocery store. It was Noel's father who took the business to the next stage when he moved into Galway town to start his enterprise on Shop St where they sold a mix of food, fish, fruit, veg, poultry to the people of Galway. In the 70s, he took the lease out on the building that you know today to be Galway Bay Seafoods location at The Docks. It had originally been built by the state as a fish factory to process locally caught fish, and it is from here that Galway Bay Seafood grew to be the enterprise you know and love.
Noel found himself following his father's footsteps and took up his place in the family business; "I didn't fall into it but naturally followed my father into it. It was a family enterprise, we sold fish, we'd continue to sell fish retail at the shop on shop street and wholesale business here [at the docks]." In the 90s the retail side of the business moved from Shop Street to The Docks; "we had a lovely little shop going so the people of Galway got to know us at the Docks at our new fish shop". Noel continues; "after the 90s we stayed here, we developed here and grew roots at the docks, real roots and the shop became synonymous with fish in Galway".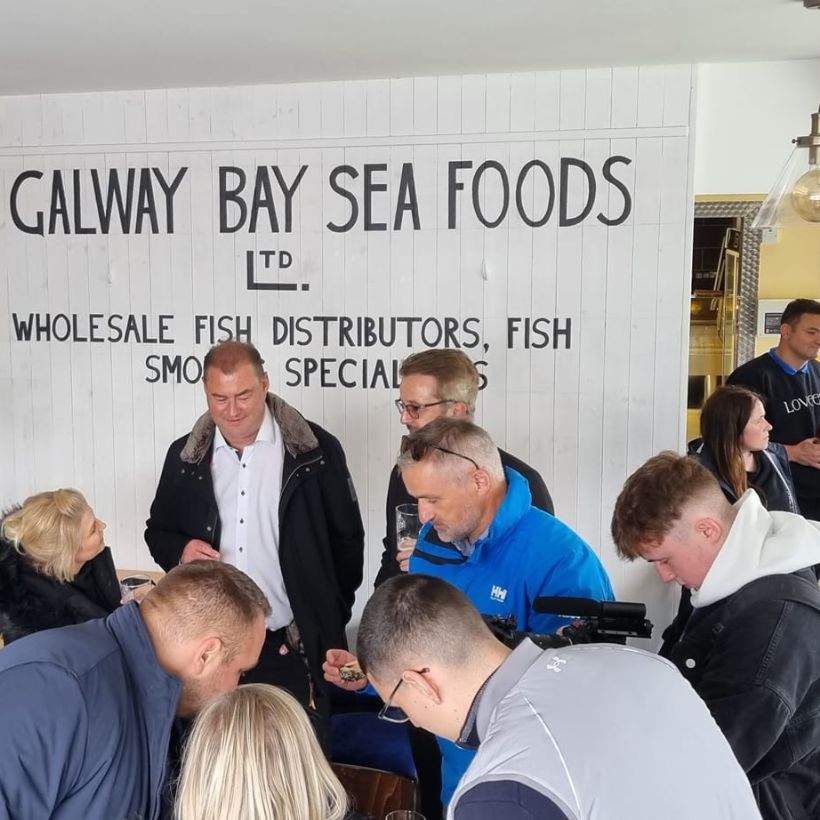 At the core of Galway Bay Seafoods is a true love for their business and what they provide to the people of Galway; "My Grandfather started off as a grocer in the 1900s and I'm still doing it in 2022, because it's what we love most. We like our fish, we like to present our fish the best way possible to the retail customers that come into our two shops, that's really what we are about. Good quality fish, direct to people in the shop, direct to people in the restaurant, direct to people in a hotel and supermarket, but we do like to deal directly with the customer."

Bearing in mind the increasing importance of protecting the conservation of fish, Noel highlighted Galway Bay Seafoods' commitment to consolidating the protection of the oceans going forward more so than ever; "This is important for us. We understood for quite some time that we're not going to get more fish so the fish we get from the boat - we have to add more value to it." In order to ensure their customers receive top quality products, they maintain partnerships with fishing boats and fishermen whose lifetime practices mirror those of Galway Bay Seafoods. Some of whom they grew lifetime connections with, as they are the same boats that Noel's father bought from, resulting in a more than 30 years of partnership.
The significance of protecting the environment is monumental to Galway Bay Seafoods way of business; "we're trying to grow our business to add value to the fish we buy. So, if you sit down here and simply have a nice fish and chips on a Friday or if you come in on a Tuesday or a Thursday with the tourist group that we bring in to discuss our heritage and fishing times gone by vs fishing now -we're not taking any more fish out of the water and we're not asking for any more fish, that's our way of showing in real terms that we interested in protecting the oceans in protecting our industry, in protecting our business but first and foremost protecting the raw material that we use going forward. It's important for everybody and very important for me, for the business that is going to remain here hand in hand with the environment and with the industry. "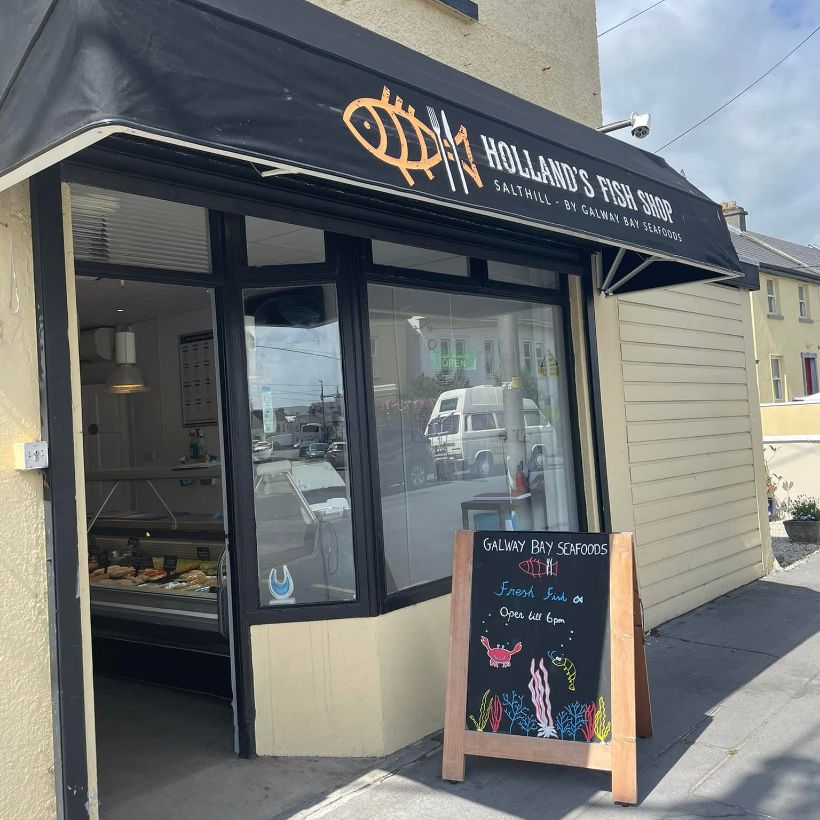 The reputation that Galway Bay Seafoods has grown over the years is a result of their consistent unwavering enthusiasm to provide the people of Galway with quality produce and have built up a loyal customer base and strong partnerships because of it; "We have great respect for the people that work for us, the customers and ourselves and the fish we use. Our core principles are strong, we're not looking to make a quick buck we're not looking to grow it into a skyscraper we want to grow the business to carry it on, pass it on to the next generation and it's nice to hear people say jeez look at the those guys - fish, that's there background, that's what they do, we know about them, we work with them - so that's nice to hear that."
A staple in the Galway food industry, Galway Bay Seafoods can be found on a range of Galway's top seafood restaurants' diverse menus including Rúibín, The Kings Head, The Huntsman, Ard Bia, Kai, Brasserie on the Corner, HYDE Bar, Armorica and loads more. Drop into them at the location in Salthill and on The Docks (find them here) and try out some of their premium products.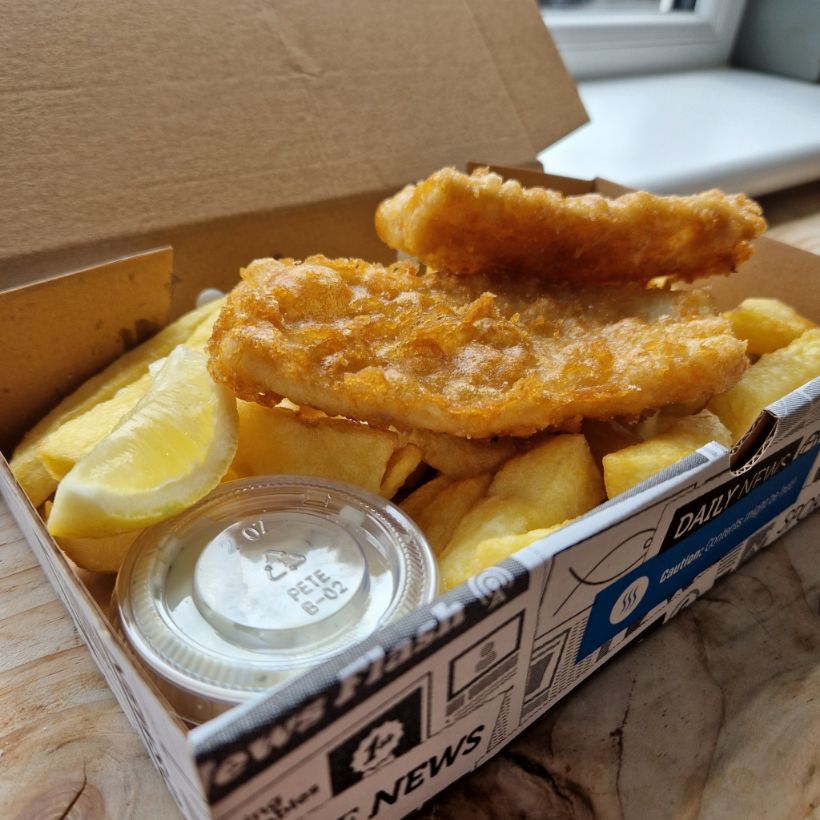 Published on Updated on