Galway Arts Centre is delighted to announce Megs Morley as the new Head of Visual Art.
Megs will bring a wealth of experience to the organisation and gallery, building on her previous roles as an independent curator, public art commissioner, educator and editor where she worked with an extensive network of national and international institutions such as IMMA, EVA International, the Van Abbemuseum Eindhoven, The Model Sligo, Create Ireland, Temple Bar Gallery & Studios Dublin and The National Visual Arts Library, NCAD.
On her appointment, Megs said; "I am really honoured to be appointed Head of Visual Arts in Galway Arts Centre at such an important time for the organisation and the arts in Galway. The Galway Arts Centre has been the hub and incubator of new artistic voices in the West of Ireland for over 35 years. I look forward to contributing to that legacy and working with the incredible artist community that has made the West their home. Over the last 10 years I have been fortunate to have worked with some of the most inspiring and important artists and institutions in the world and I'm excited about the potential of working in Galway to develop a visual arts programme that is as richly interesting, exciting and diverse as the people who live here."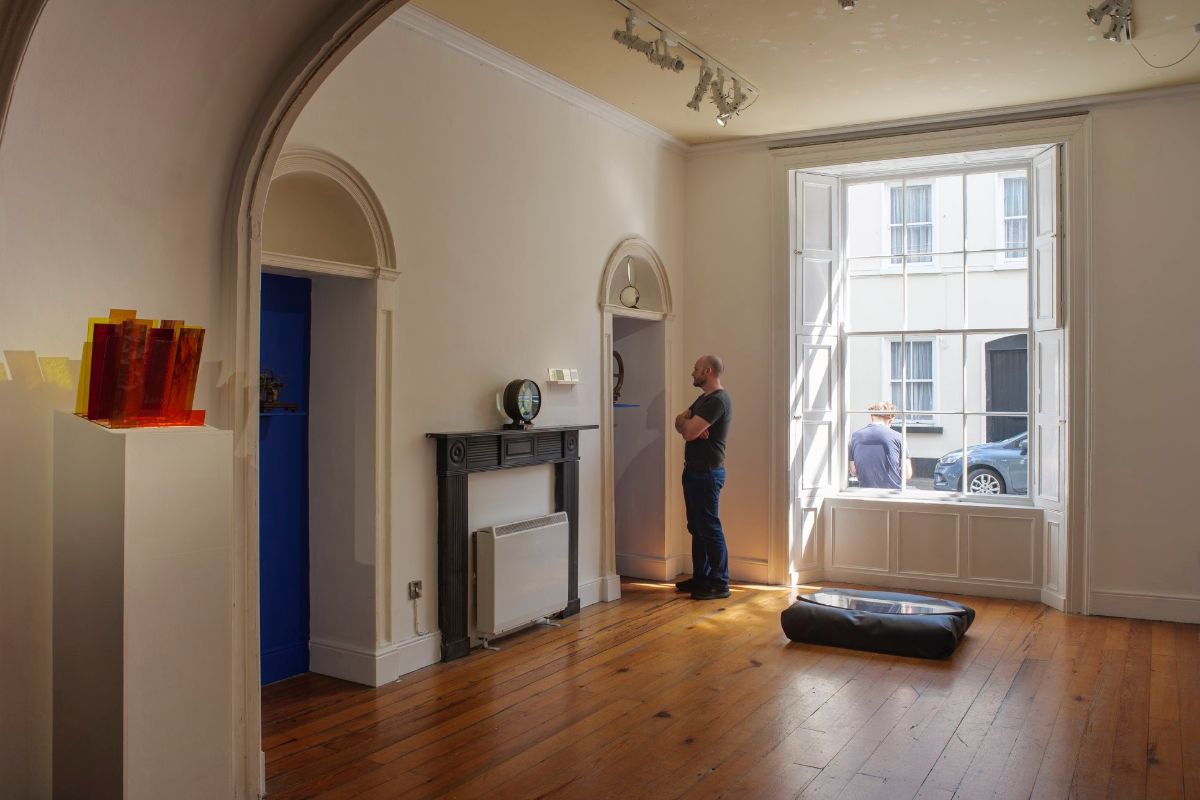 Since 2020, she has been the Curatorial Research Fellow for Arts and Social Justice for Create, The National Development Agency for Collaborative Arts, Dublin, Ireland. As part of her role, she has been developing an archive and library resource to support collaborative and socially engaged practitioners in Ireland and working in partnership with Create and Heart of Glass, the collaborative and socially engaged agency in St Helen's UK to develop a new international partnership programme for socially engaged arts practitioners.
She is the editor of a major forthcoming publication Xenogenesis: The Otolith Group published by the Irish Museum of Modern Art, Dublin and Archive Books Berlin. The book Xenogenesis is an extensive and comprehensive exploration of the award winning work of British arts collective The Otolith Group (Kodwo Eshun and Anjalika Sagar) developed to accompany their major retrospective exhibition touring major international arts museums including; Van Abbemuseum, Netherlands; Buxton Contemporary, Australia; Institute of Contemporary Art, Virginia, US; Sharjah Art Foundation, UAE, Southern Alberta Art Gallery Canada, concluding in the Irish Museum of Modern Art, Dublin in 2022.

Specifically in Galway, Megs held the role of curator of the 2011 edition of the Tulca Festival of Contemporary Art, developing the festival under the concept of After the Fall. After the Fall used a variety of strategies to engage and contextualise local concerns within an international framework spanning across eight exhibition venues, showing the works of over 40 artists with a public programme of 19 live events, performances, talks and workshops over a two-week period. Some of the many artists exhibited in After the Fall included site-specific work by Russian collective Chto Delat?, Romanian artist Lia Perjovschi, Irish artists Vagabond Reviews, Dominic Thorpe and Galway artists Marielle MacLeman and Jennifer Cunningham.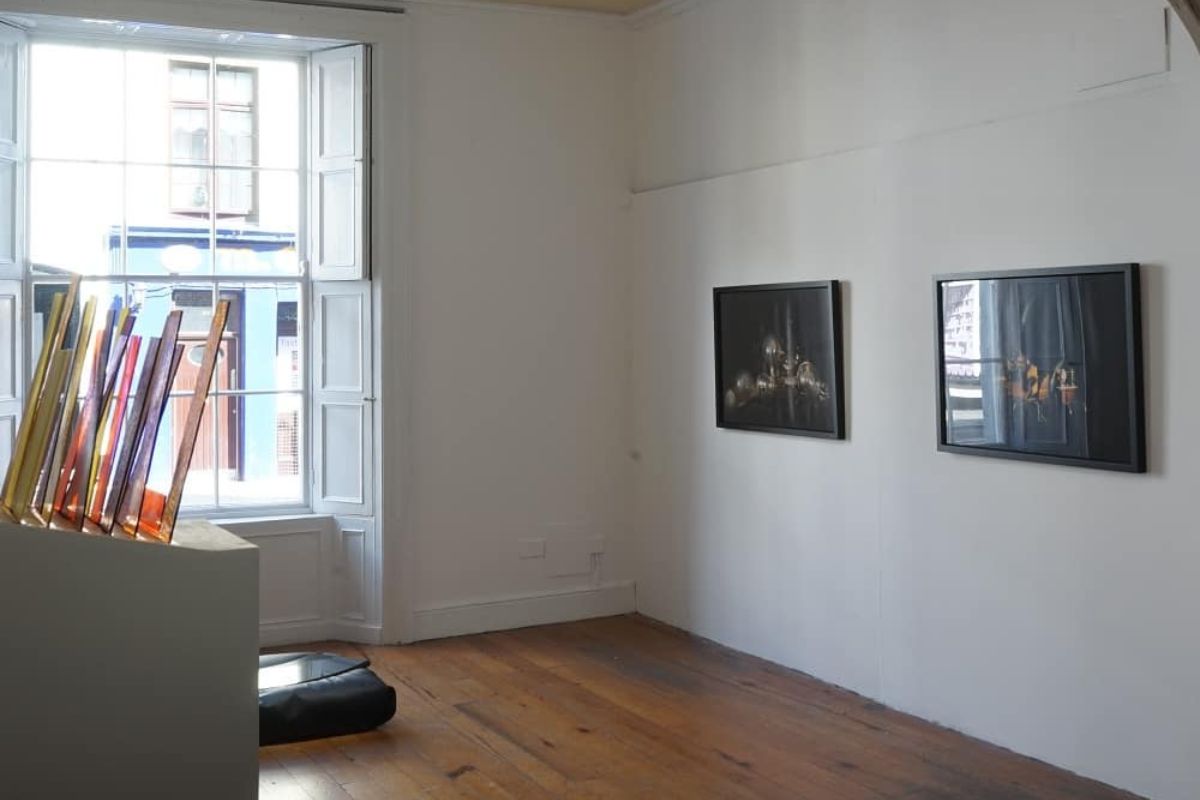 She also held the role of Public Arts Officer with Galway City Council in 2008-2010, where she commissioned a series of ambitious large scale public commissions and projects spanning between contemporary art, theatre and film, in a wide variety of community contexts, such as Southeast Asian artist Jay Koh's contemporary art project with the Traveller Community, The Kitchen Sessions by Michael Fortune, and a theatre commission by writer Christian O'Reilly, which resulted in the play Here we are again still subsequently produced in partnership with Decadent Theatre and Galway Arts Centre and toured nationally as part of Bealtaine Festival of Age and Opportunity in 2011.
Megs has contributed to the development of artist-led initiatives in Ireland for over 15 years, through long-term research and pedagogic programmes such as the development The Artist-led Archive, which documents over 150 artist-led collectives and initiatives spanning fifty years of artist-led activity in Ireland and is currently housed in the special collections of the National Irish Visual Arts Library, Dublin. Her research on artist led initiatives and collectivity has been presented nationally and internationally in multiple exhibitions and publications including the Research Pavillion in the Venice Biennale in 2015, and BALTIC Newcastle UK in 2017 as part of Stretched curated by Jason Bowman and hosted by the Valand Academy Sweden. A major new publication The Artist-led Archive; Sustainable Activism and the Embrace of Flux (1970's- present) co-edited by Kate O'Shea, will be published by Durty Books Publishing House in 2022. Megs has also worked to support and develop artist- led organisations in Galway city, serving on the 126 Gallery board of directors (2006-2008) the 126 advisory board (2010-2015), Artspace Studios (2008- 2010) and the board of Engage Art Studios (2015- 2020).
Images courtesy of Galway Arts Centre Facebook page