Two of Galway's most historic institutions, Kylemore Abbey and NUI Galway have come together to form a new and progressive partnership to deliver the Kylemore Abbey Biodiversity Stewardship Programme.
The Programme is a collaboration between Kylemore Abbey and the School of Natural Sciences at NUI Galway, and will aim to:
- Document the current biodiversity profile on the 1,000-acre Kylemore Estate.
- Identify biodiversity projects and research topics which will benefit not only Kylemore Abbey but the wider community.
- Develop a Biodiversity Management Plan for Kylemore to preserve and safeguard the biodiversity of the Estate.
- Provide a location and rich ecosystem in which students will be able to study and learn about species, habitats and wider ecological and sustainability topics with practical applications.
Conor Coyne, Executive Director of the Kylemore Trust, explains; "The partnership between Kylemore Abbey and NUI Galway will allow for research to be undertaken on the extensive range of flora and fauna found in the habitats at Kylemore and eventually the findings of these studies will form a Biodiversity Management Plan for Kylemore Abbey to ensure changes are made for the better of our environment and to safeguard biodiversity".
One of Ireland's most popular visitor attractions, Kylemore Abbey carefully balances commercial activity with the well-being of the community and environment, aiming to lead the way in sustainable tourism and focusing on enhancing biodiversity. Nestled beneath the Duchruach Mountain, running along the banks of the Dawros River and rich with freshwater lakes and waterfalls, the Kylemore Estate hosts an abundance of habitats. Its soft peatlands are complimented by grasslands and an Oceanic Oak Woodland.
Initial work on the programme is already underway and students have already commenced work on a range of research projects. Kylemore Abbey looks forward to strengthening relationships with NUI Galway while preserving and sharing the heritage, beauty, peace and ethos of the Kylemore Estate.
A team consisting of a wide range of NUI Galway staff and students, led by Environmental Science Lecturer Dr Gesche Kindermann, will contribute their experience and expertise to the collaboration. This includes staff and students from Environmental Science, Botany and Plant Science, and Zoology, all of whom will bring their individual expertise to support the conservation of both species and habitats at Kylemore.
Students from a variety of courses, including the MScs in Biodiversity and Land Use Planning, Environmental Leadership, Sustainable Environments, and the BScs Environmental Science, Botany and Zoology will have the opportunity to use the Kylemore Estate for projects and research.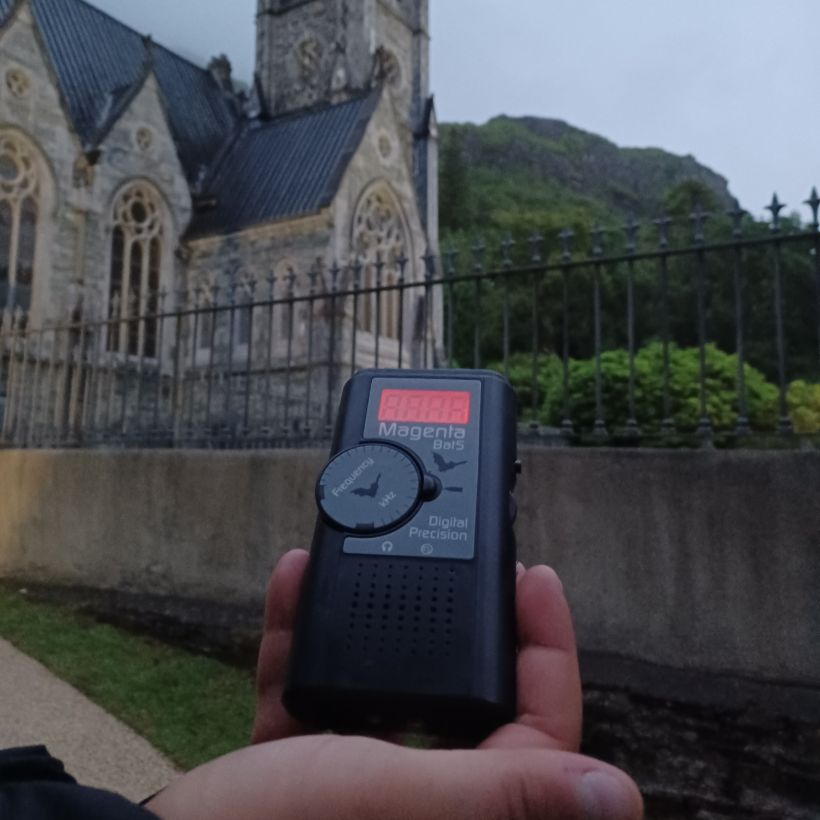 NUI Galway Lecturer Dr Kindermann said; "This stewardship programme offers a wonderful opportunity for us and our students to study the biodiversity at Kylemore while contributing to the conservation and enhancement of our natural environments, habitats and species".
Stewardship is one of the core values guiding the Benedictine Community at Kylemore Abbey, where the Kylemore Estate and all things on it have been preserved with care and diligence over the last 100 years. Consequently, environmental sustainability is a deep-rooted objective. Pope Francis' encyclical Laudato Si' addresses the environmental challenges being encountered around the World. The significance of this encyclical along with another core value of the Benedictine Community, education, provides the inspiration to drive the sustainability work at Kylemore Abbey and this partnership with NUIG.
Sr. Máire Hickey OSB, Abbess of Kylemore Abbey, spoke enthusiastically about the partnership; "We are delighted to be engaging with NUI Galway on this programme. As custodians of Kylemore Abbey and advocates for the protection of the environment and promotion of sustainable practices, the biodiversity stewardship programme and associated partnership aligns seamlessly with our own beliefs and our ethos of education and is a wonderful step forward for the protection and enhancement of biodiversity in Kylemore."
This new biodiversity programme is one of a host of sustainability initiatives, already underway on the 1,000-acre estate, including:
- Removal of invasive plant species from woodlands and pastures
- A programme of afforestation with indigenous trees
- Production of environmentally friendly and peat-free compost for the Victorian Gardens
- Electrification of the fleet
- Planning for renewable energy sources
- Replacement of agricultural stock with indigenous Connemara Ponies
- Protection measures for the freshwater pearl mussel
- Supporting local and regional suppliers – to promote the regional economy and cut down on environmental impact of long-haul distribution networks
- Working towards eliminating Single Use Plastic
- Ongoing training in sustainability and development of a Green Team
- Developing a food waste partnership
The work is already underway and the newly developed partnership with NUI Galway intends to develop Kylemore Abbey as a centre of biodiversity and sustainability research, education, and promotion. To learn more about the ongoing work, plans, and progress see www.kylemoreabbey.com.
Published on Updated on