World-renowned Irish Memory Orchestra to perform in Galway alongside talented young blind, visually-impaired and full-sighted musicians from around Ireland. Read on to find out more about this incredibly talented group and their upcoming show...
Dave Flynn's Irish Memory Orchestra performs by heart and straight from the heart. Bringing together the finest classical, traditional and jazz musicians, it has wowed audiences across the globe with its ground-breaking and inclusive approach to music-making.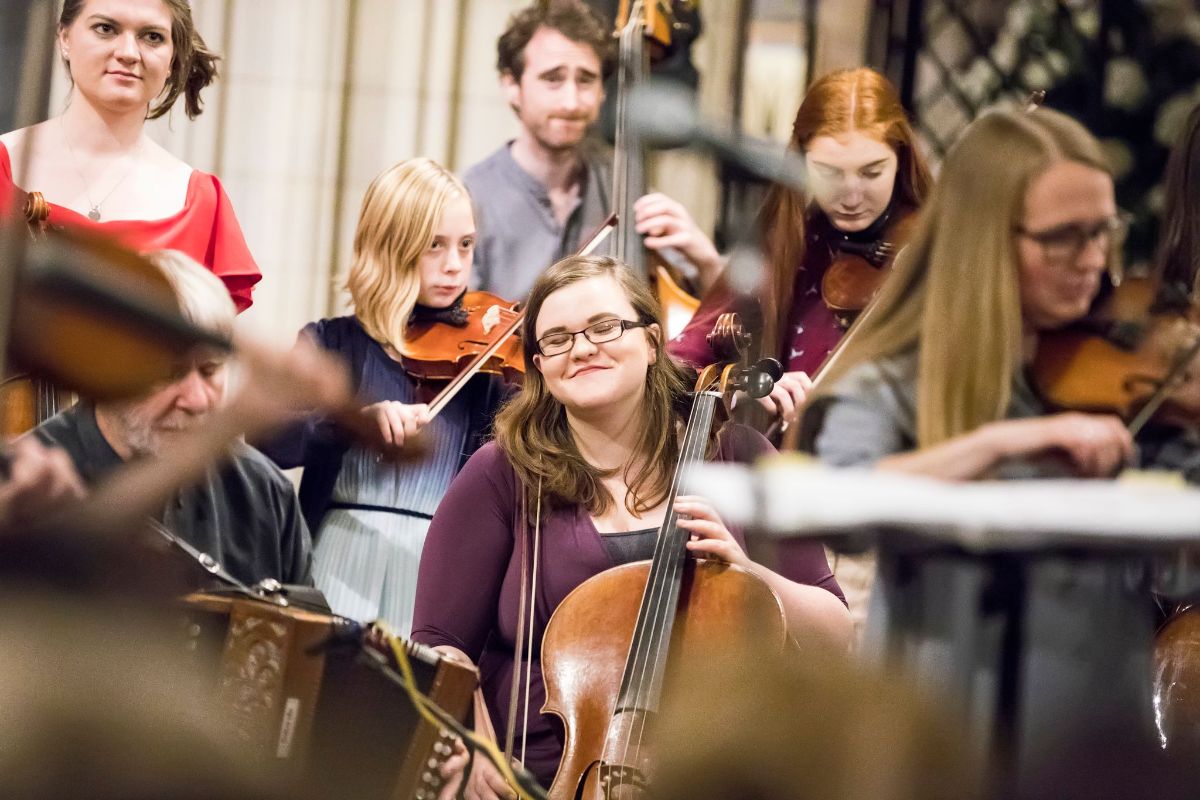 On Saturday 16 April, 8pm at Galway's Black Box Theatre, the Irish Memory Orchestra will be joined by the talented young full-sighted, blind and visually impaired musicians of the new IMO Youth Orchestra & Choir (all of whom are aged 10-24), as well as Galway-based Cois Cladaigh Chamber Choir. Conducted by Dave Flynn, these combined forces will perform a new, large-ensemble version of Dave Flynn's extraordinary Vision Symphony and excerpts from Flynn's Clare Concerto.
The performance will also include the world premieres of two new choral works composed by young blind composers Keri-Marie Kelly and Robert Creed, conducted by Frank Kelly. Tickets cost €20, and just €10 under 18s/concessions, + a €1 booking fee! Get yours here.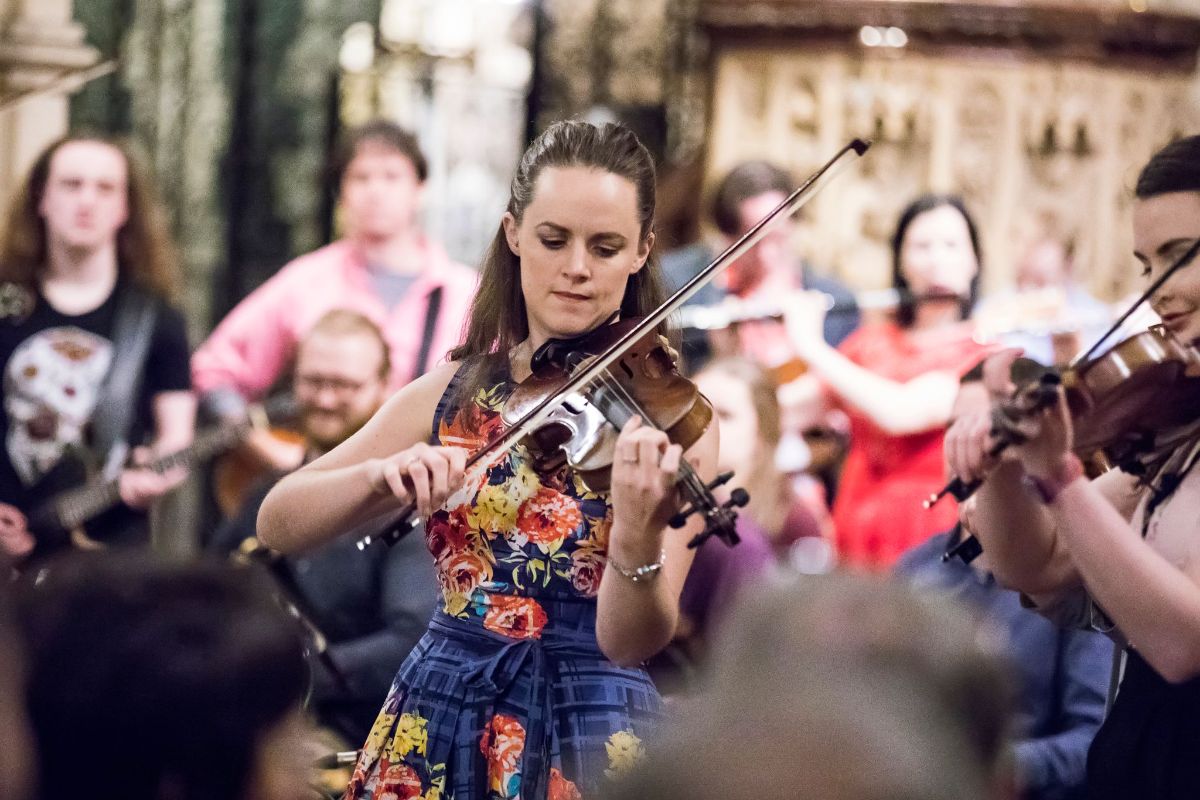 Composed by Dave Flynn specifically to help equalise performance opportunities for blind and vision-impaired musicians, the Vision Symphony was originally commissioned by Clare Arts Office with the support of the Arts Council and Clare County Council. The work received great critical acclaim at its world premiere performance in Ennis in 2019. All of the musicians onstage perform the work from memory. Without the need for sheet music, the notion of disability recedes and enables each musician to contribute equally in what promises to be an unforgettable experience for audience members and participants alike.
Some of the most exciting and diverse musicians in Ireland perform with the Irish Memory Orchestra, including fiddler/violist Niamh Varian-Barry, flautist/whistle player Aisling Agnew, guitarist Niwel Tsumbu, percussionist Alex Petcu and fiddler Tara Connaghan.
Funded by the Arts Council of Ireland's Young Ensemble Scheme. Supported by IMRO, Clare Arts Office, the Contemporary Music Centre's archival recording scheme, RTÉ Supporting the Arts and the Hurley Family.