With a summer of staycations on the cards, a spin out to Connemara is on the top of everyone's to-do list. In fact, a recent study by Jurys Inn and Leonardo Hotels UK and Ireland found that this well-loved tourist hotspot is thought of as one of the most picture perfect destinations for a holiday in the country! We can't say we're surprised.

In light of this, we've put together a handful of activities to get up to while you're in the area...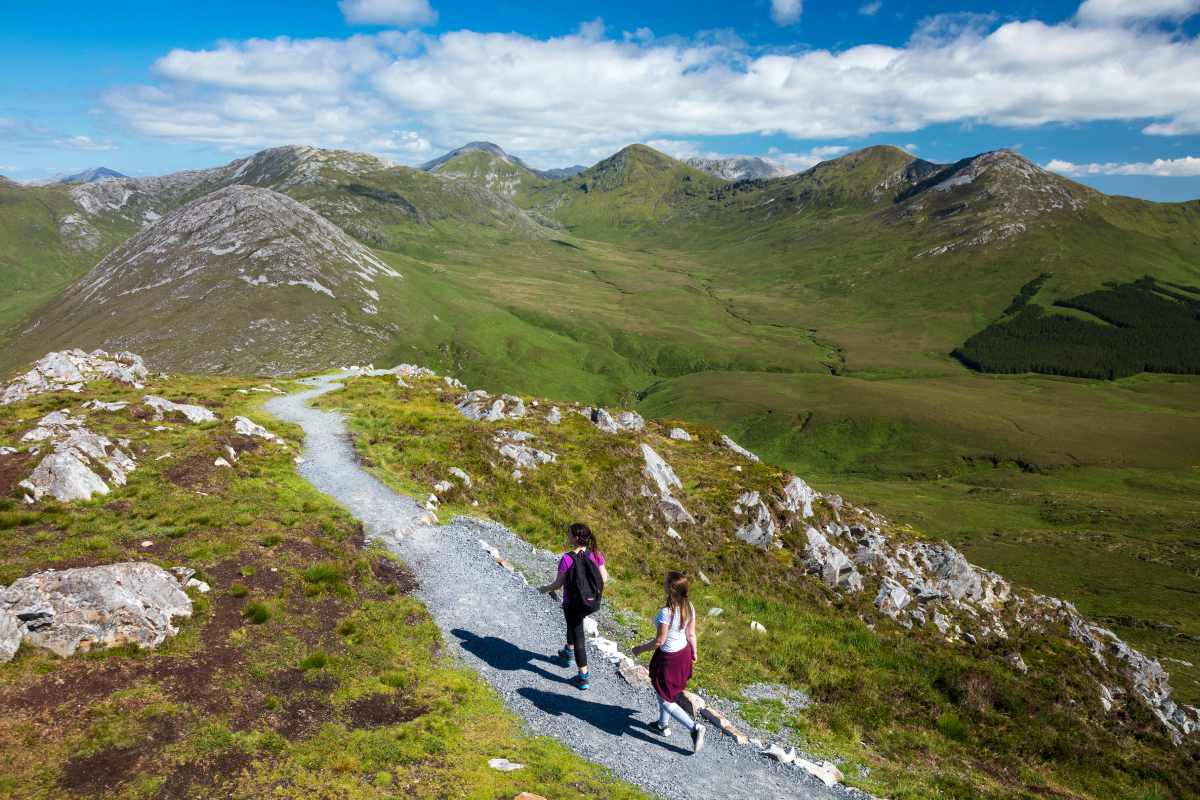 TRANSVERSE THE MANY TRAILS OF CONNEMARA NATIONAL PARK
Covering well over 2,000 hectares of land, Connemara National Park comprises scenic mountains, expanses of bogs, heaths, grasslands and woodlands, so if you're planning on trekking through it, we would recommend bringing along your camera and some comfortable shoes. With hundreds of varieties of flora and fauna just waiting to be discovered, the birds, butterflies and bugs will keep you company along the way.
VISIT (AND INEVITABLY MISPRONOUNCE) THE LONGEST PLACE NAME IN IRELAND
Okay, take a deep breath. Muckanaghederdauhaulia, or Muiceanach idir Dhá Sháile as Gaeilge, translates to 'piggery between two briny places', and we think that's really very beautiful, don't you? When you're in the area, you can't leave without stopping by this 470-acre townland - it's definitely one for the bucket list. Just a hop, skip and a jump away from the Maumturks mountain range, you'll find incredible views and a pilgrimage site but really, who doesn't want to be able to say they've been to Muckanaghederdauhaulia?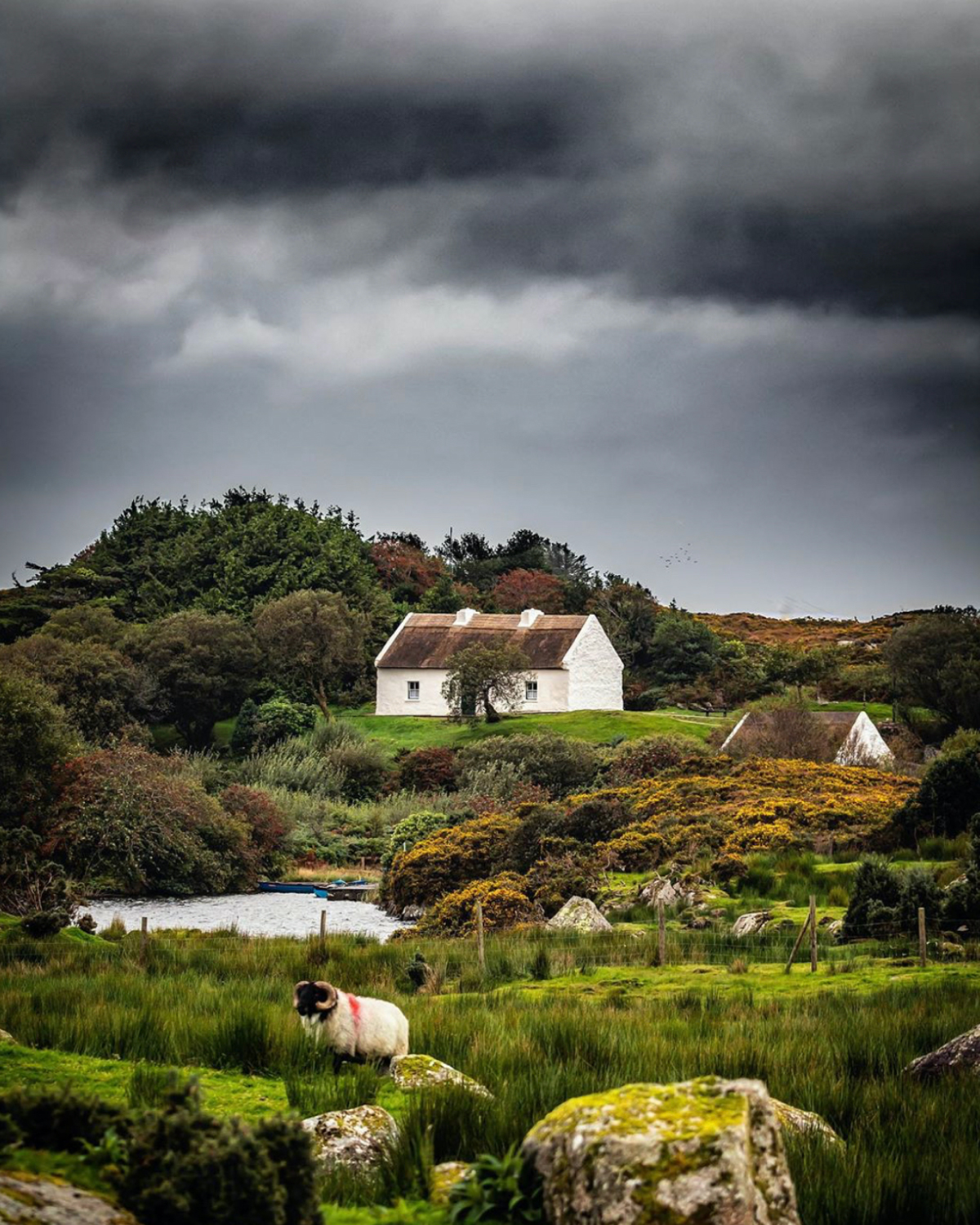 Pádraig Pearse's COttage by | © Elizabeth Keaney

SWING BY PÁDRAIG PEARSE'S COTTAGE
If you're an Irish history buff or you're looking for a place for inspiration to strike, this just might be the place. One of the legendary leaders of the 1916 Rising, who wrote many's the short story and play in his small thatched cottage, continues to be remembered to this day as one of the great heroes of Irish history. While the interiors of the cottage were destroyed during the War of Independence, it has been reconstructed to exhibit mementoes of Pearse's legacy and, just a short stroll down the road, you'll find a Visitor Centre, which has become a national monument in itself.
TAKE IN THE VIEW FROM ATOP THE TWELVE BENS
For all the hikers, hill walkers and outdoor enthusiasts among us, this one's a must. The Twelve Bens - or the Twelve Pins, as it is also known - is an extremely beautiful mountain range peaking at 729 metres and is not for the faint hearted. However, once you've reached the summit, the uninterrupted panoramic views will etch themselves into your brain and you'll be carrying around the unforgettable view forevermore. While we may not be able to experience the views in the flesh, the photographs will suffice for now.
BAT THE BREEZE AS GAEILGE
No matter where you venture to within Galway, you're liable to hear the odd cúpla focal being thrown around, but Connemara truly keeps the language alive. Known to be the largest Gaeltacht region in the country, the further you get into Connemara, the fewer English road-signs you'll see. Ordering a pint of Guinness in Irish really is a must when you're in the depths of the Gaeltacht, so we would definitely advise you to use this time to your advantage and brush up on a few sayings as Gaeilge. Tír gan teanga, tír gan anam, and all that!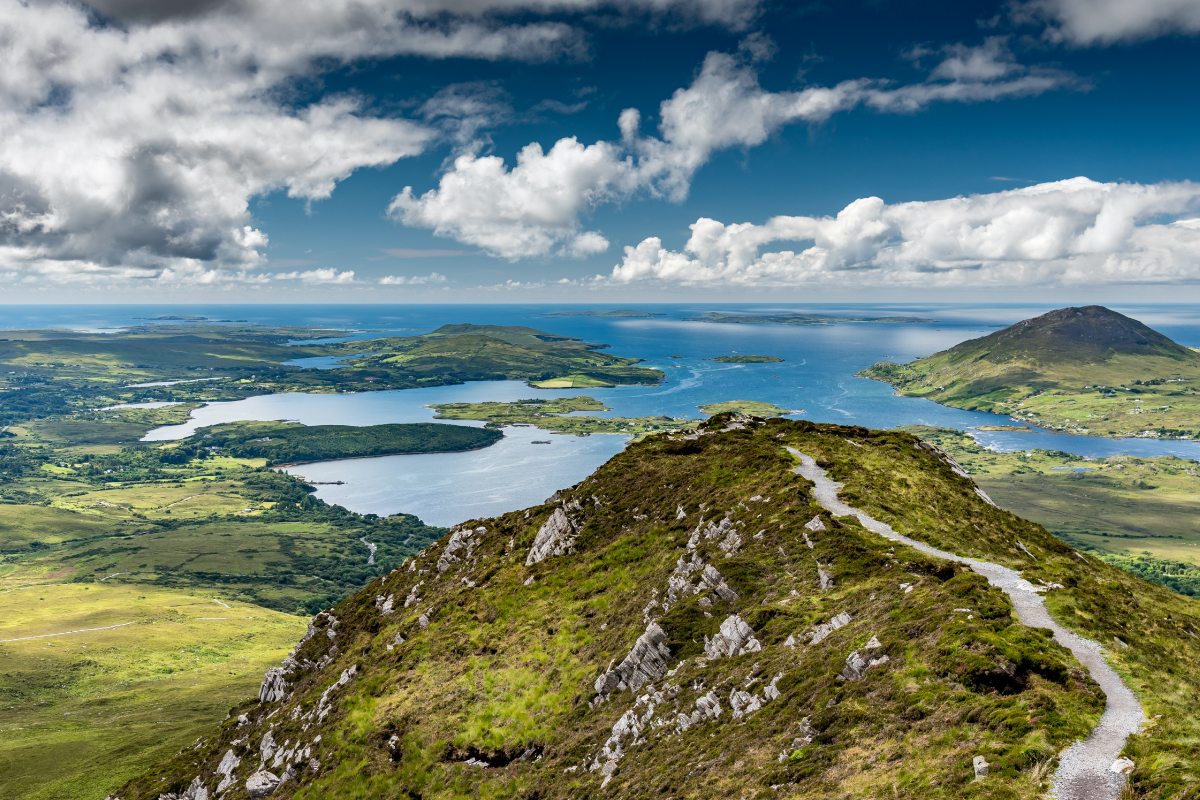 Published on Updated on