Golden Discs make a triumphant return to the Galway high street with the opening of a their newest store on Eyre Square on 8th November!
Golden Discs have been absent from Galway since closing their Eglinton Street store twelve years ago. Having been inundated with requests to return over recent years, the company feels the time is right. The large store format in the heart of Galway's shopping district and on the historic Eyre Square is the perfect location for one of Ireland's oldest and cherished retail brands.
CEO Stephen Fitzgerald says; "We are delighted to be back in Galway. We've been looking for a suitable site for some years now and jumped at the opportunity to locate on Eyre Square. Galway has such a strong music heritage and we are really excited to be a part of it once again."
Eyre Square will be Golden Discs' 23rd store. This 3,000 square foot space will be the company's third largest behind their Dundrum store in Dublin and Patrick Street in Cork. The company is currently recruiting around 15 to 20 full and part-time positions, which will bring total staff to over 200 nationwide.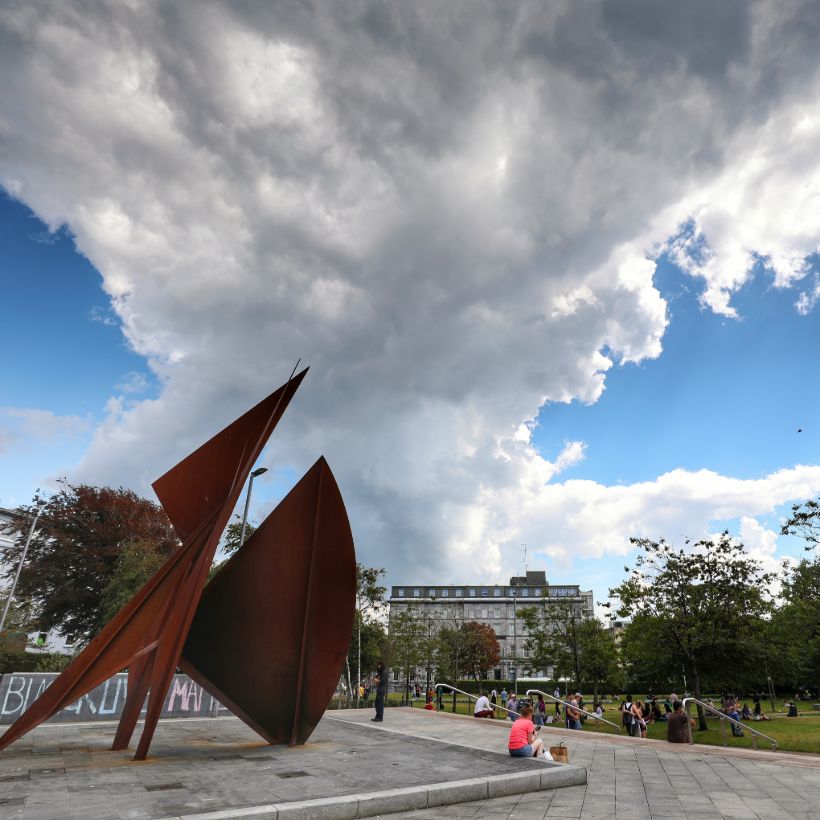 Christmas in Galway City is always a magical time and the team at Golden Discs are thrilled that they will be open in time for the festive season. It's the perfect pit-stop for present buying, from massive new releases like Adele's 30 or Ed Sheeran's =, to blockbuster films like the forthcoming No Time To Die. There's also a huge selection of TV and film boxsets with Christmas stalwarts like Harry Potter making the perfect gift, or you could always buy a voucher and let your loved ones have the fun of picking their present themselves.

The Eyre Square store will be focused on music, stocking an extensive range of new and catalogue vinyl across all genres. Vinyl sales have been huge for the company over the last few years. As the streaming market matures, many people are turning to vinyl as their preferred ownership format, and Golden Discs are on hand to help them build a vinyl collection no matter what their favourite genre happens to be.
As well as music, there will also be a range of turntables and headphones so audiophiles of all kinds are bound to be regular visitors to the Galway store. The huge store will also have merch and apparel from your favourite bands, and dedicated space for film and TV across DVD, Bluray and HD, with film-related merchandise, t-shirts and posters.
Simply put, Golden Discs Eyre Square will be a one-stop entertainment shop in the heart of Galway. A joyous return to the city for one of Ireland's most beloved brands. Find out more at Goldendiscs.ie
Pictured: Golden Discs CEO Stephen Fitzgerald