Would you like to support one of Galway's most famous festival? Online donations support GIAF's year-round work as a nonprofit organisation.
This week, Galway International Arts Festival launched a fundraising campaign ahead of the 44th annual Festival. The 2021 Festival has been rescheduled to 28 August-18 September due to the ongoing Covid-19 pandemic.
For over forty years, connecting artists and audiences to celebrate great art has been at the heart of what Galway International Arts Festival does. As a non-profit organisation, GIAF partially depends on donations to continue delivering on that locally, nationally and internationally. 2020 took a devastating toll on the arts and live events sectors, and Galway International Arts Festival was no exception. While limitations around in-person gatherings are likely to remain in place for 2021, the Festival greatly looks forward to being part of Galway's collective recovery and seeing events return to the city's streets and venues in full force when it is safe to do so.
In addition to its celebrated annual Festival, GIAF also provides creative and professional development opportunities for artists and aspiring practitioners as well as many ways to engage with the Festival through volunteering. This year, an additional support for Irish artists will be introduced through a new commissioning/bursary strand, Elevate, which is open for submissions until Friday 28 May. Throughout the pandemic, GIAF remains committed to continuing its professional development internship programmes, SELECTED and the Visual Arts Internship Programme, which will be offered in an all-digital format this July.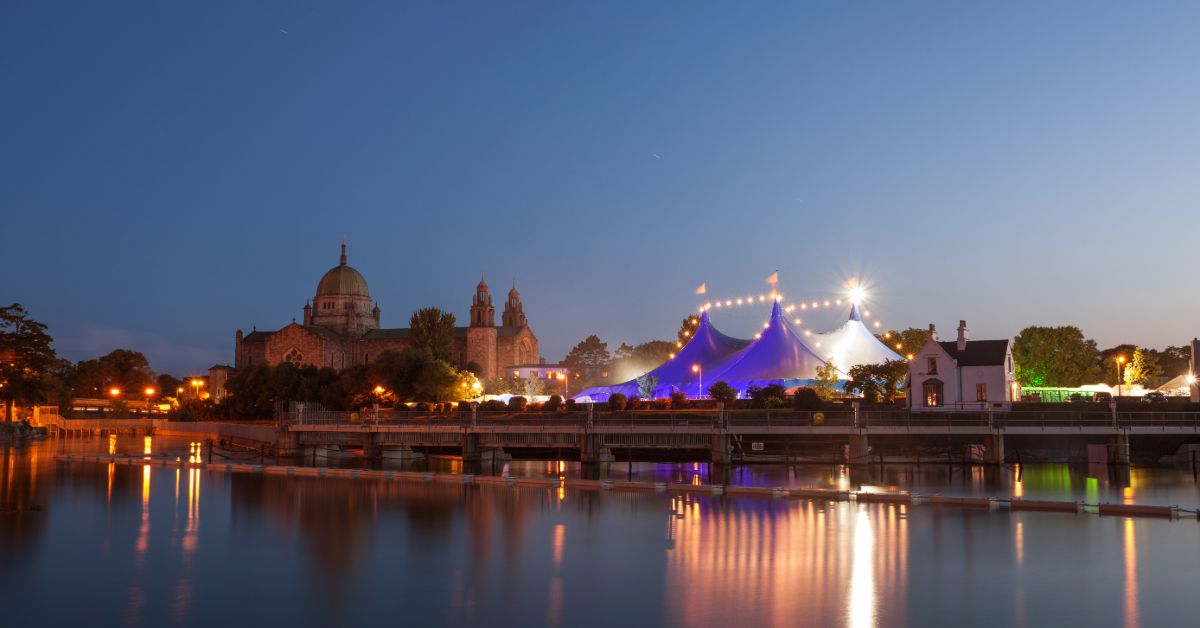 "While the last 15 months have been challenging for us all we hopefully now are on the home stretch with regard to beating the pandemic. We are very much looking forward to the festival later this year which we hope will be part of an ongoing recovery and we very much appreciate your support in making that happen. The prospect of welcoming artists and audiences to the festival is something we are very excited about and we hope you can join us for what promises to be a great event," John Crumlish, CEO Galway International Arts Festival said.
Do you want to support one of Galway's most famous festivals? Here's how to Donate to GIAF:
Donations can be made by visiting giaf.ie and clicking the yellow 'Donate' box on the top right of the webpage. Ticket buyers can also add a donation to their online ticket purchase. During the Festival, cash boxes and card tap boxes can be found in the Festival Gallery and other locations.
Galway International Arts Festival 2021 will take place 28 August-18 September, with a hybrid programme of live and online events to be announced in June. Heineken® Big Top concerts have been rescheduled to July 2022. Galway International Arts Festival acknowledges the support of its principal funding agencies, The Arts Council and Fáilte Ireland, Galway City Council, its Education Partner NUI Galway, its Energy Partner Flogas, and Drinks Partner Heineken®. Galway International Arts Festival would like to acknowledge the support of Galway 2020 European Capital of Culture for funding Mirror Pavilion, and for the additional support provided by Festival Energy Partner Flogas, Festival Partner Aerogen and Bluesky Ireland.