Feel like getting a bit of ink to brighten things up a little? Well Galway City is packed with incredible artists who can't wait to give you a swift and safe poke...
Whether you're a walking work of art or your skin is still as fresh as a baby's bottom, there's always a real buzz about getting that next piece of body art. You're spoiled for choice here in Galway, with loads of tattoo artists operating at the height of professional service and quality. Some of their designs are truly mind blowing and, once you've read all of these, you'll be dying to adorn yourself with a new tattoo...
Claddagh Art Collective
More than just a tattoo parlour, Claddagh Art Collective is a hub for art, passion and creativity. The studio is sleek and clean, having been freshly opened just over a year ago by two of Ireland's most talented artists, Joe Wescott & Jarlath Tourish. Although the boys are comfortable and adept in all styles; Jarlath loves to blend geometric design with realism, resulting in unique results that can be adapted to all tastes. Joe meanwhile, has a style leaning more to the fantastical and loves the freedom of drawing freehand on to the skin to create a tattoo that complements the natural shape and movement of your body. This pair only do bookings, as they create each bespoke piece to suit you, but they are very much worth the wait! Shoot them a message on Facebook to pencil in an appointment now
59 Dominick Street Lower // Check out their Tattoos Here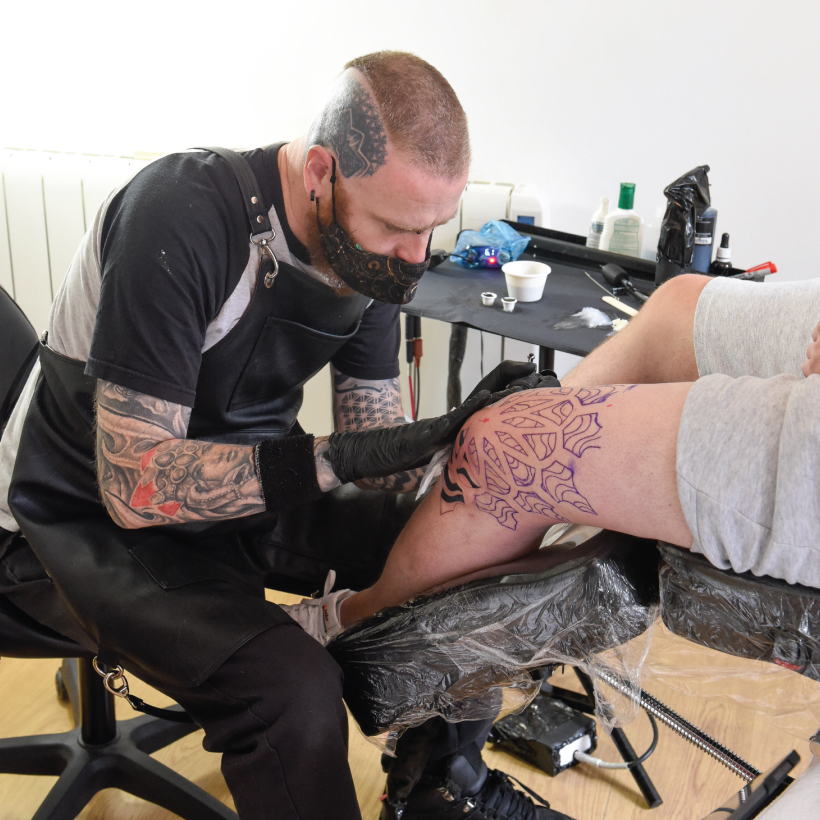 AWOL Tattoos & Piercing
This family run studio has been decorating the coolest people in Galway for the best part of a decade. AWOL have got five artists with a varying range of specialities from Neotraditional and Traditional to New School and Fine Line tattoos, including 3 piercers who offer professional body piercing every day. There is even a Gaelgeoir artist (Lorcán) for anybody who'd like to include some Irish language in their tattoo, as well as a vegan artist (Johnny) who can ensure your setup is totally free from animal cruelty! You can check out their Instagram to pick an artist whose style best suits you and then send them a DM to chat about your ideas and what you want as they can all do consultations online! They will try their best to fit in walk-ins any day but it's always best to message ahead online to book in to ensure a slot. If you are passing, pop in and get started on your journey toward a new tattoo, they've also got a wide range of high-end jewellery for people to buy for their healed piercings which they will fit for you in-store.
2 Newtownsmith, Upp Abbeygate St // Check out their Tattoos Here
G's Tattoos
The award-winning tattoo artists at G's Tattoos have just celebrated their 10 year anniversary on William St (above The Body Shop), right in the heart of Galway City. Led by the industry stalwart, Gordon, this studio has a great reputation not only for its varying styles of artwork but also for the professional and safe service you receive once you walk through the door. Their highly skilled designers are seriously friendly so don't be afraid to ask about anything you are unsure of. They can take care of whatever it is you're after, whether it's your first tattoo, something more extensive or even to cover up an old tattoo that you want to freshen up. Bookings advised
36 William Street // Check out their Tattoos Here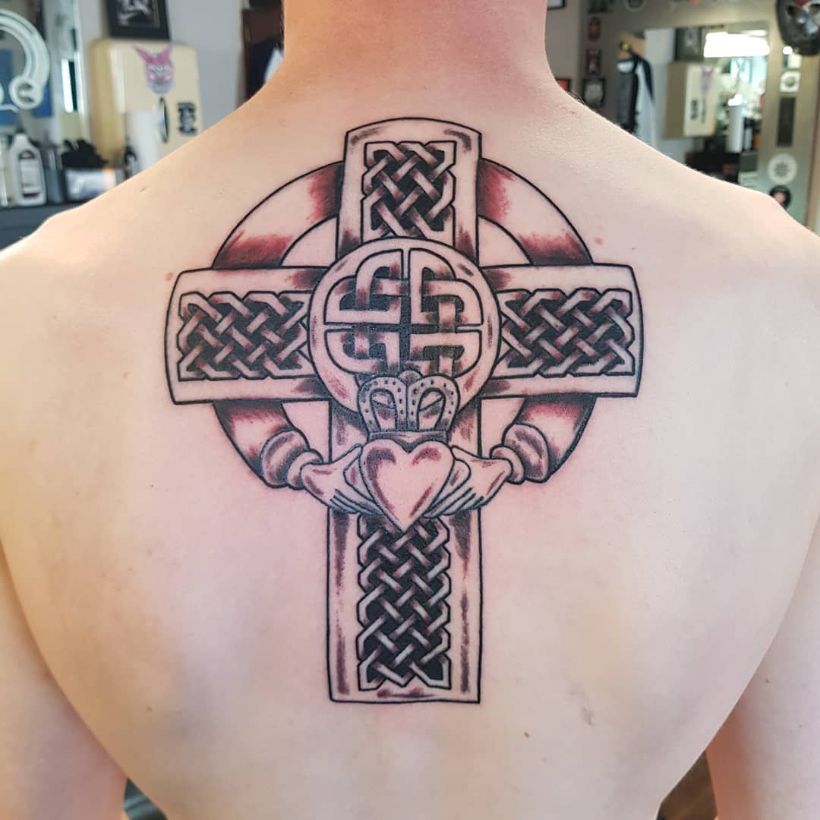 Justine Tattoo
Another resident of what is quickly becoming the Tattoo Capital of Galway, Lower Dominick Street! Justine creates beautiful designs with a great eye for detail, speckled with stunning flashes of vibrant colour to really make her art stand out. Not content with just being a great tattooist, Justine also offers body piercing, fabulous make-up and natural-looking permanent brows to take the hard work out of getting that look and style you are after.
60 Lower Dominick St // Check out their Tattoos Here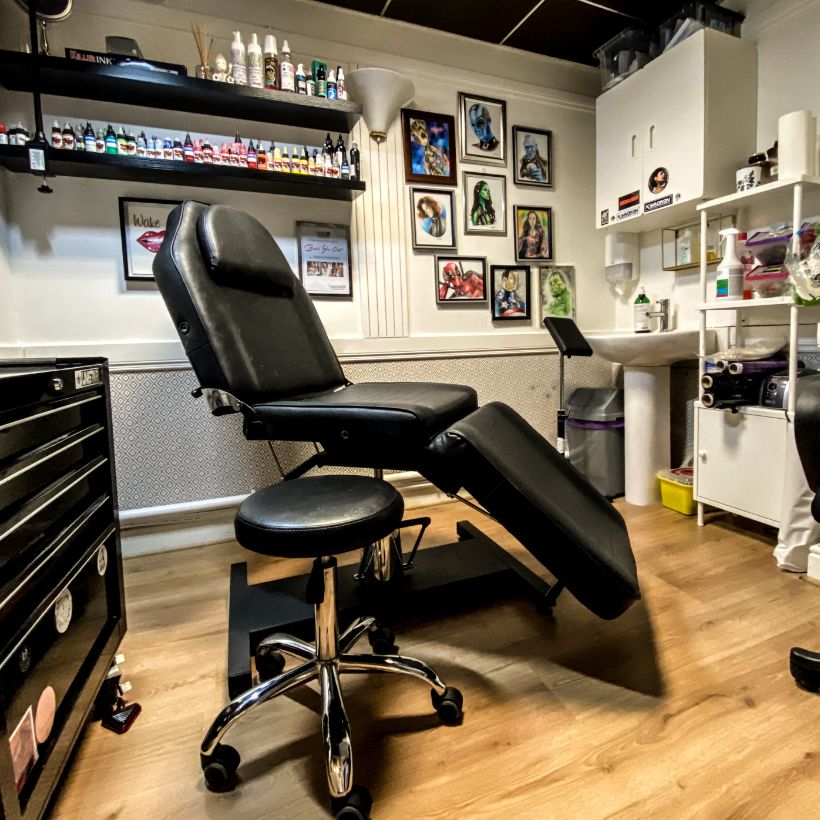 Rise Tattoo
Rise Tattoo is a professional studio located on Upper Abbeygate Street, just off Galway's bustling Shop Street. Working in all aspects of tattooing, from more traditional Black and Grey styles to seriously colourful Japanese work and more. They specialise in large-scale, custom, freehand lettering which has become much sought after here in Galway. They are open late and happy to take walk-ins, but they will also work with you on more unique custom designs when you book a session.
25 Upper Abbeygate St // Check out their Tattoos Here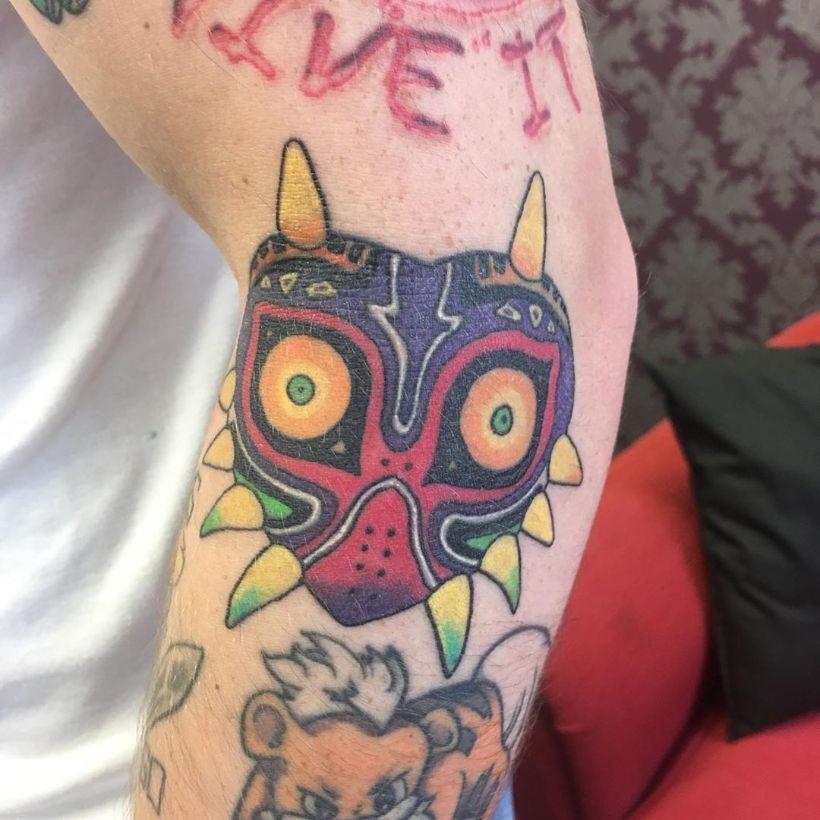 Inkfingers
Galway's longest established tattoo studio, the lads at Inkfingers have a wealth of experience to draw from and are able to cover basically any style you can think of. Photo-realistic portraitures, new school, colour, black and grey, abstract, watercolour - whatever you're after, they'll be able to sort it out for you! Run by Sean Rickets, the owner and in-house legend of Inkfingers, it goes without saying he knows what he's doing. He's especially good at watercolour!
Unit 7, Cathedral Buildings, Lower Abbeygate St // Check out their Tattoos Here
Galway Tattoos
Situated in one of the most vibrant buildings in town, you'll find Galway Tattoos nestled in the cute laneway beside The Kings Head. And the colourful exterior is reflected in the brilliant artwork they create. You'll find old school, retro, fun and playful designs created by their professional and incredibly talented team. Whether it's piercings or quality tattoos you want their work speaks for itself, with hundreds of satisfied customers and stellar reviews. They love walk-ins so you can just rock in and pick from some of their wonderful works of art to get started.
Olde Malt House, High St // Check out their Tattoos Here