If you're planning a trip to Galway but don't want to break the bank, here are some of the very best spots to stay on a budget.

Whether it's in the bunk beds of a hostel or the comfort of a boutique hotel, groups, couples and solo travellers alike will find a good night's rest at these Galway locations…
LODGE AT THE OLD BARRACKS
If you're busy exploring the best bits that Galway has to offer, a night spent in the historic surroundings of Athenry is a must. Stay in complete comfort at the award winning Lodge at The Old Barracks. It's in an ideal spot for exploring the area and makes for a great base for discovering everything along the Wild Atlantic Way. With their restaurant on site, you won't have to go too far to enjoy a delicious meal before falling into bed.
Cross St, Athenry, Galway // Book Here
KINLAY HOSTEL
If you're on the prowl for a high-quality, great value hostel that's right in the centre of the action, Kinlay Hostel is for you! It has the bustling Eyre Square at its front door so its the perfect base for backpackers, tourists and holidaymakers. Each bed has its own all-round curtain that ensures maximum privacy, as well as charging sockets, USB and lights. From City Centre and Connemara to Clifden and the Islands, the team will help you arrange tours to some of the county's best attractions - nice one!
Merchants Road, Eyre Square, Galway // Book Here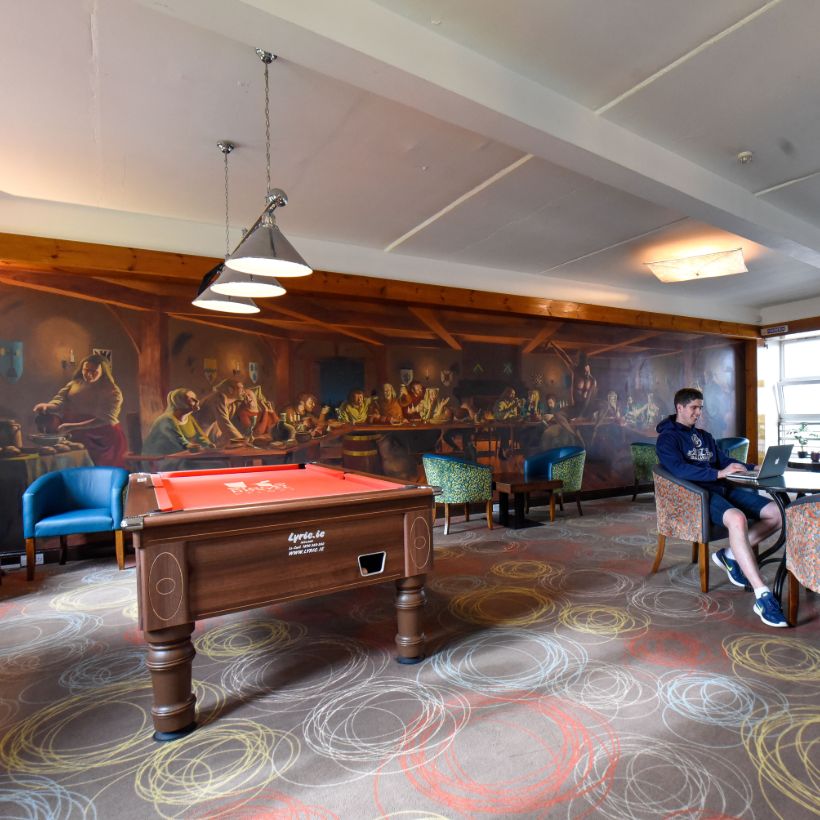 ARCH GUESTHOUSE
Overlooking the bustling town of Clifden, Arch Guesthouse has nine en suite, spacious rooms for you to enjoy. With breakfast included in your overnight stay,  and the guesthouse being perched over the ambient Lamplight Wine Bar, you can rest assured that a good time is never far away. It's perfectly located for exploring the Clifden area and for getting to know the locals, so immerse yourself in the wilds of Clifden and book yourself a staycation of a lifetime.
Market Street, Clifden, Galway // Book Here
SNOOZLES HOSTEL
Affordable rates, helpful staff, convenient location and world class facilities, where else would you rather be? After having been completely refurbished at the beginning of 2022,
Snoozles Hostel
is the perfect accommodation for your next getaway in Galway. It's the ideal spot for groups looking to enjoy the night out on the town and if you fancy wandering a bit further afield, the team at Snoozles can help you organise a day trip out to explore one of the West's famous attractions.
Forster St, Galway // Book Here 
WOODQUAY HOSTEL
An oldie but a goldie, Woodquay Hostel was a hostel before hostels were even a thing. Offering both private en suites and mixed dorms, it's an ideal spot to stay with a group of mates or for mingling with some fellow visitors. Here it's all about great value, great vibes and having a great time. They offer walking tours, pub crawls and are known for their warm Irish welcome, this is one hostel that will have you feeling right at home.
23/24 Woodquay, Galway // Book Here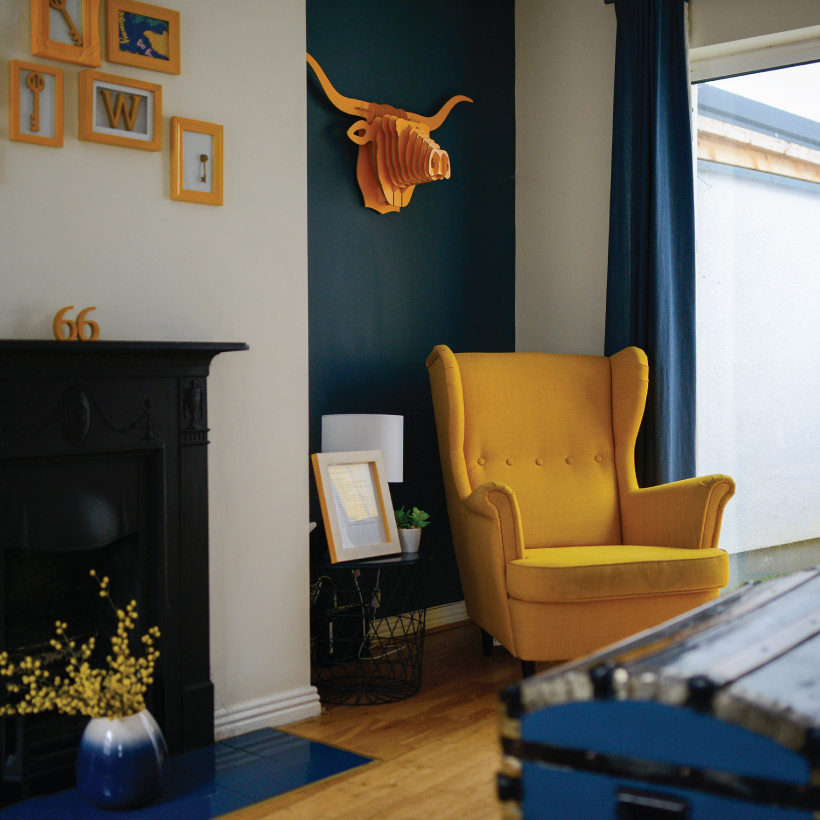 THE SKEFFINGTON ARMS HOTEL
While The Skeff is known for its food, drink and entertainment delights, their three-star hotel is the cherry on top. Intimate and luxurious, each superior room is of the highest quality and excellent value for money. Facing out onto Galway's beloved Eyre Square, you can enjoy an exceptional evening of top notch dining, exquisite cocktails and laughs with the locals without even leaving the location!
27 Eyre Square, Galway // Book Here

BUNK BOUTIQUE HOSTEL
Inspired by Europe's renowned creative & eclectic style, Bunk is perfect for those traveler who are looking to enjoy a different hostelling experience. They've got a variety of rooms to suit all budgets and a fully furnished shared kitchen, dining and lounge area for you to mingle with fellow travelers in. Ideally located near all of Galway city's major transport links, it doesn't really get much better than this.
Kiltartan House, Forster Street, Galway // Book Here 
OVER MASSIMO
Comprising seven varied en suite bedrooms, Over Massimo provides its guests with incredible comfort, but it's the location that makes this spot so popular! Surrounded by some of the best restaurants and pubs Galway's got to offer, soaking up the unique atmosphere and adopting the laid back pace of the Westend is an ideal way to spend a trip to Galway. Available to book instantly on AirBnB, at the link below!
10 William Street West, Galway's Westend // Book Here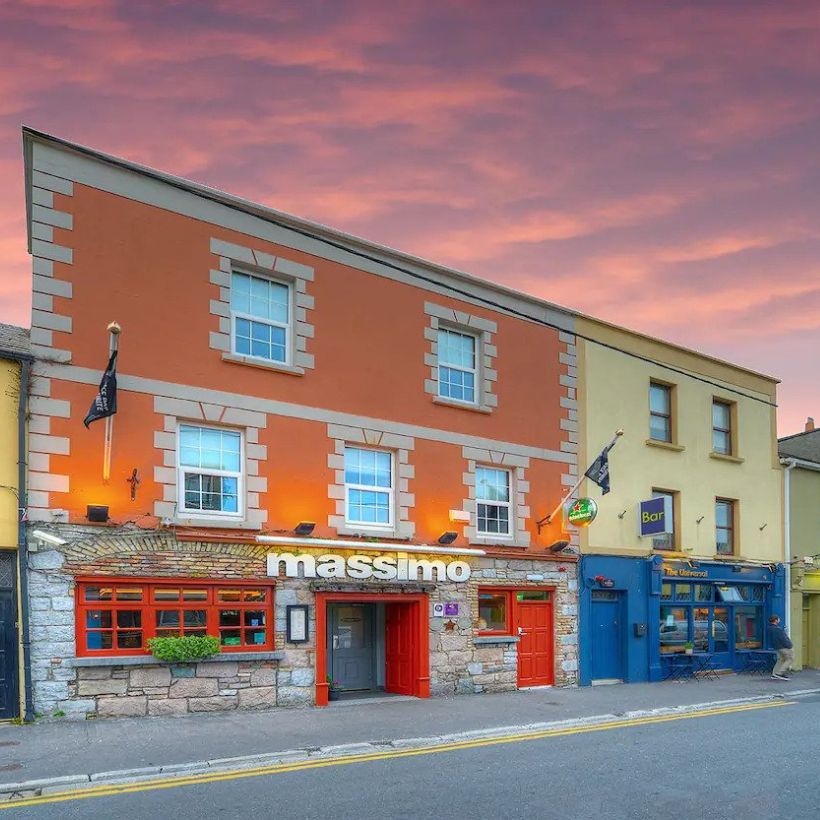 ALCOCK AND BROWN HOTEL
This boutique style hotel is at the epicentre of all the activity in Clifden. Alcock and Brown Hotel is just a stone throws away from the immersive beauty of Connemara. Once you choose it as your base for exploring, you'll truly appreciate just how much Clifden has to offer. From taking a spin down the scenic Sky Road to visiting the iconic Kylemore Abbey, there's never a dull moment. The hotel has gone under a series of renovations to ensure that everything is impeccably presented for your stay with them. Book directly by calling 095-21880 and keep your eyes peeled for all the unmissable budget offers from Alcock and Brown Hotel.
Market Square, Clifden, Galway // Book Here
THE LANE BOUTIQUE RESIDENCE
A tranquil base in the centre of the city, The Lane is positioned right around the corner from Eyre Square and is just a short stroll away from all the city's bus and train stations. It's ideal for all weary travelers. After a long day of soaking up the culture and an even longer night spent between a number of Galway's best boozers, falling into the crisp linen sheets at this boutique residence will be a dream.
Kiltartan House, Forster Street, Galway // Book Here
GALWAY BAY SEA VIEW APARTMENTS
For larger groups or longer stays, Galway Bay Sea View Apartments cater to groups of up to six people and offer a spectacular view of Galway Bay and Clare Mountains from their Salthill location. With the beach and the picturesque Blackrock Diving Tower mere feet away, it's the holiday destination of a lifetime. Each apartment is bright and spacious, with a fully-equipped kitchen and a touch of luxury that doesn't go amiss. Allowing visitors to bring the comforts of home with them on their stay, there's a reason these apartments are so very popular!
The Promenade, Salthill, Galway // Book Here
KINVARA GUESTHOUSE
Nestled in the beautiful seaside village of Kinvara, the 4 star Kinvara Guesthouse offers the perfect retreat for anyone looking to explore the West coast. Situated only a short drive from Galway city and Burren National Park, it's the perfect point to set off on all your adventures. Just steps from the shores of Galway Bay, at this guesthouse you can enjoy a stay that's comfortable and easy with a breakfast menu that will leave you spoilt for choice.
The Square, Kinvara, Galway // Book Here 
Feature Photo courtesy of Fáilte Ireland's Content Pool
Published on Updated on