Sometimes we just want cake, the creamier and fluffier the better! It doesn't matter if we're on a diet or if we've already been spoiling ourselves, everyone loves cake. Galway is finally opening up and businesses are slowly recovering, so why not help out our local businesses while also enjoying some delicious treats that you'll only find here?
CUPÁN TAE
There's something pretty dreamy about being served from luxury china, surrounded by beautiful dollhouse décor. Cupán Tae offers a large variety of teas from around the world, some of which you may have never even heard of! Not to mention delicious little cakes that are made from natural ingredients with a bit of love on top. Have you ever tried tea-infused cocktails with a creamy coffee cake? This is a brilliant place to go with a close friend for a chat and some afternoon tea - you'll feel like a royal!
OUR ORDER: Afternoon tea with popcorn caramel tea. Perfect for those who want a mix of cakes and pastry as well as a few savory options all at once.
8 Quay Lane // MORE HERE
KAI CAFÉ & RESTAURANT
Kai's cakes are the stuff of legend here in Galway. Big, fancy cakes with loads of edible beauty are their specialty and they're always in high demand - so do the right thing and get down there early. They also do little teeny tiny cakes filled with all kinds of tasty goodness, if you're weak and can't take a big one. There are plenty of options for the gluten-free folks, too!
OUR ORDER: Given the nature of their ever-changing menu, we like to mix up our order on every visit but we can say - hand on heart - we've never had a bad slice of cake at Kai.
20 Sea Road, Westend // MORE HERE
GOURMET TART CO.
Gourmet Tart is probably one of the most well-known pastry places in Galway due to their 6 locations around the city. You can find them at Salthill, Galway Shopping Centre, The Westend and Abbeygate Street. Their displays are always filled with delicious bits and pieces that make your tummy rumble and do a dance; Croissants, tarts, macarons, eclairs, bumblebee cake and so much more! Their coffee is delicious and the staff are always so friendly, so where better to pop for a little pick-me-up? They've got a great range of freshly-prepared ready meals and sandwiches too, but make sure you leave room for the sweeties!
OUR ORDER: Almond and chocolate croissants with a cup of hot chocolate with marshmallows! Perfect for the autumn season.
Multiple locations // MORE HERE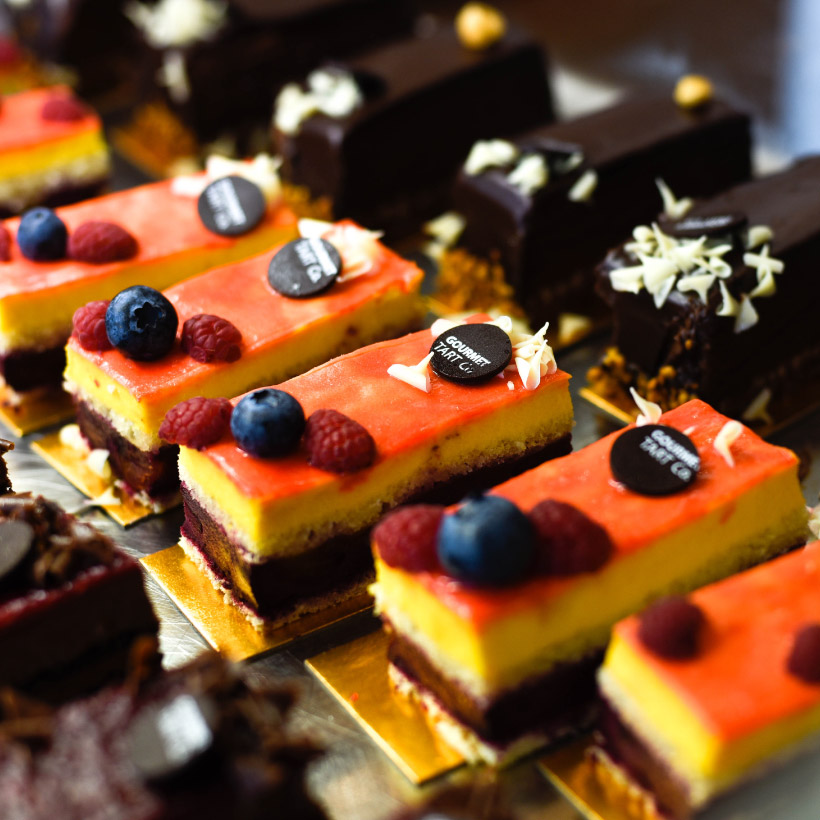 MARMALADE BAKERY
Marmalade has a wide variety of fresh pastries that are not only delicious, but also have vegan options. They've got something to suit everyone's tastes with no exceptions, including their delicious roasted coffee and savory pastry options for those of us who don't want to spoil our appetite in the mornings with overly sweet things.
OUR ORDER: Savoury cheese muffins! Don't knock it till you try it - you'll be surprised.
3 Middle Street // MORE HERE
THE SECRET GARDEN
The Secret Garden is well known as one of those cosy cafés with a great range of vegan, vegetarian and gluten free options (not to mention a very cute cat that will actively let you love him). What's great about having a place like this in Galway is the atmosphere - when you enter, you're greeted by friendly staff, great décor and heady aromas. If you're a tea lover, you'll feel right at home since The Secret Garden offer more than 100 different types of tea from around the world! Not to mention delicious desserts that are made fresh each day.
OUR ORDER: Raw vegan chocolate cake with blueberries. This is one of their new recipes and will have your mouth watering. Perfect for those of us who like sweet things that aren't too sweet!
4 William Street West // MORE HERE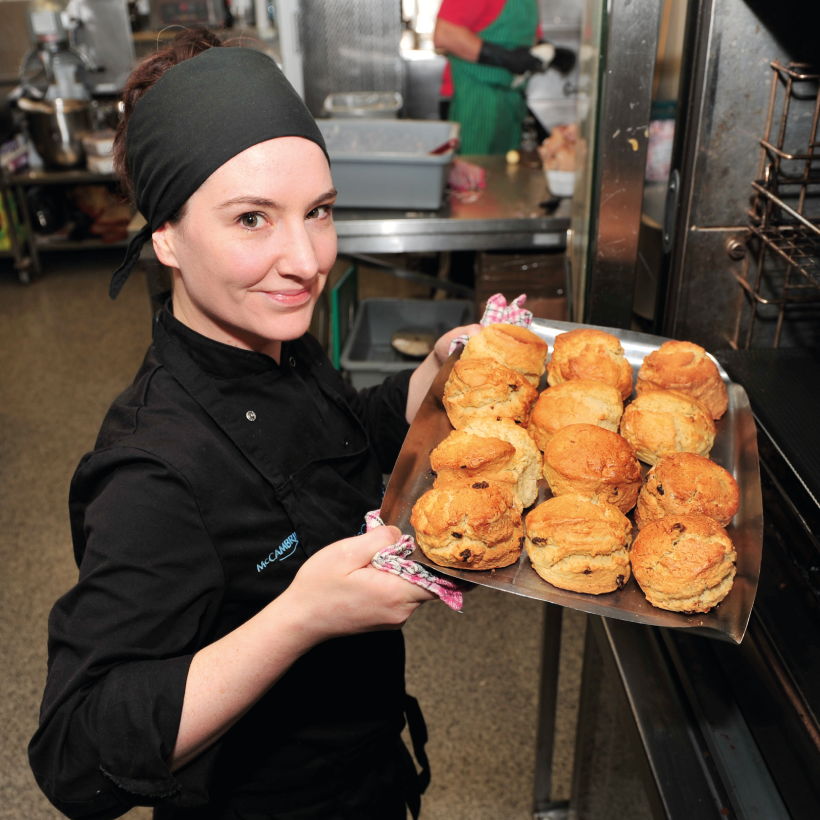 MCCAMBRIDGE'S OF GALWAY
You may not know that McCambridges also have a selection of beautiful homemade cakes, tarts and pastries to go or to enjoy in their upstairs restaurant! You can buy a cake for any event or just grab a slice to enjoy with your hot beverage. Not only is this one of the best places for natural and organic groceries, but if you choose to sit outside you will have a great view of Shop Street with various buskers to observe!
OUR ORDER: Orange and chocolate marble cake with a cup of cappuccino!
38-39 Shop Street // MORE HERE
ARD BIA AT NIMMO'S
Imagine a clear view overlooking the Corrib while you sit back and enjoy a home baked treat with something yummy to drink. Sounds like heaven, right? Ard Bia will answer your prayers! Not only are their delights seasonally picked, but they're also fresh and delicious with natural ingredients and bursting with flavour! Sit back, relax and enjoy the views (if you can take your eyes off the cakes!)
OUR ORDER: Coffee cake! Have you seen it? Absolute eye-candy.
Spanish Parade, Long Walk // MORE HERE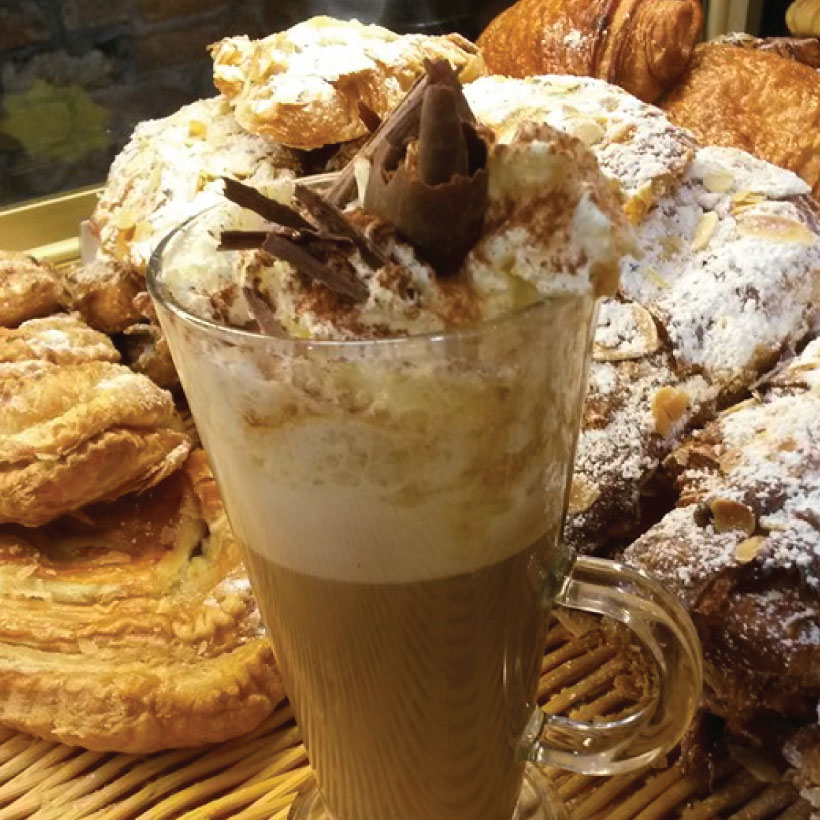 LE PETIT DELICE GALWAY
Can you believe that this place was opened by real French people who fell in love in Galway? It's a proper love story that gave rise to one of the sweetest pastry places in Galway. If you're looking for a spot to grab an affordable, delicious, beautiful little cake or bun, this is the place to make your stop. Not to mention their delicious coffee and reusable cups that are for sale on site. Why not come in for a short affair with a creamy cake and walk out with a commitment to sustainability?
OUR ORDER: Caramel and milk chocolate éclair with crushed hazelnut. Wow!
7 Mainguard Street// MORE HERE
JUNGLE CAFÉ
Give us one reason why you wouldn't want to go to the jungle during a time where the closest we will get to a foreign holiday is the wildlands of Roscommon. Jungle Café have great décor and a fantastic atmosphere that will help you chill out and enjoy your cup of whatever you're drinking while you munch away at their various delicious and creamy pastries!
OUR ORDER: Homemade carrot cake! Delicious and fresh, perfect to go with a cup of coffee
29 Foster Street// MORE HERE
Feature photo by Moose.