Some great news for Galway today, as the contract to manage the NDRC (National Digital Research Centre) has been awarded to members of a new network of innovation hubs throughout the country, including PorterShed in Galway!
Dogpatch Labs Dublin and its regional partners Portershed Galway, Republic of Work Cork, and RDI Hub Kerry will deliver mentorship-driven accelerator programmes to entrepreneurs and start-ups across Ireland. They will invest in globally-focused, 'high impact' startups, to create world-class, internationally scalable Irish companies.
Established in 2006, the NDRC is a Government initiative to invest in very young digital enterprises and start-ups. Following a competitive process, Dogpatch Labs, supported by its partner hubs in Cork, Kerry and Galway has been awarded the €17million contract to manage the service for the next five years. Ignite, which is the UK's most active regional accelerator, also supported the bid and will provide international support and knowledge sharing with the network.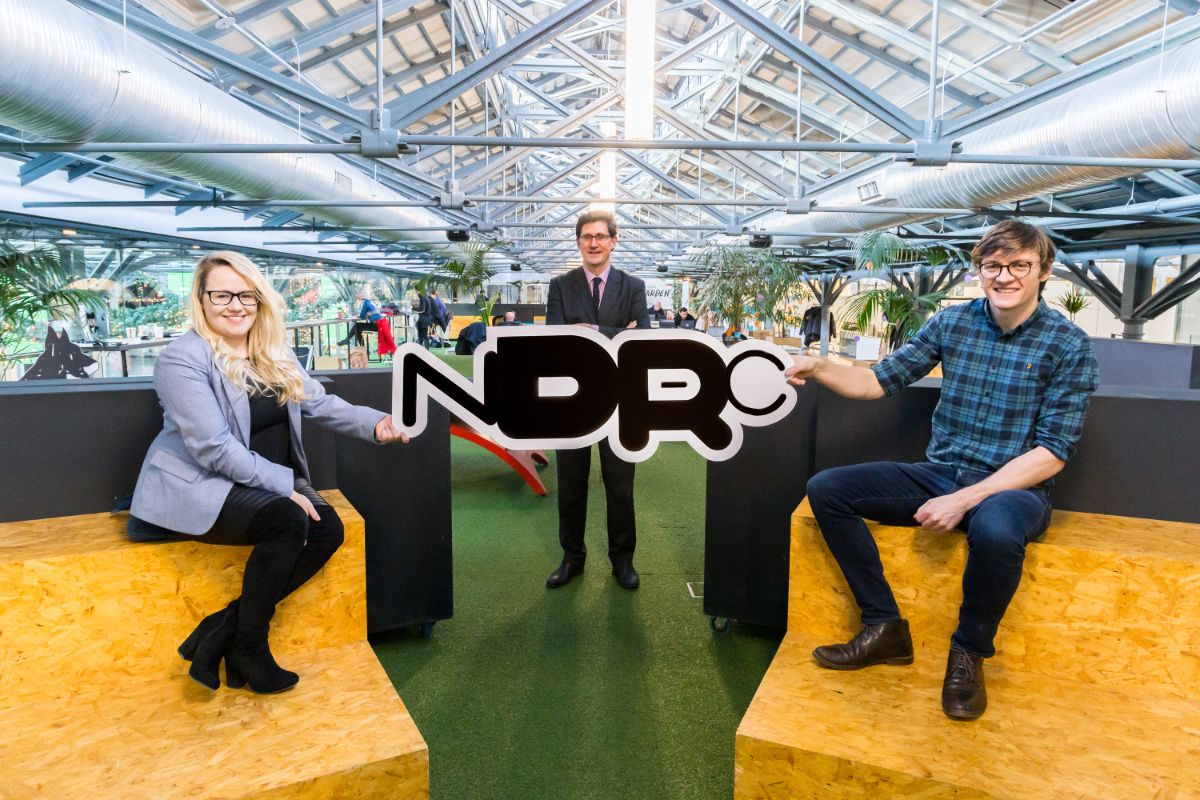 "The next phase of the NDRC connects ecosystems across the country, with each regional hub representing a local centre of entrepreneurial excellence to support people in getting their ideas off the ground," said Eamon Ryan TD, Minister for the Environment, Climate and Communications. "Being well connected throughout our regions as well as internationally means that we can share knowledge and grow together as a country. The digital revolution is all about trying, failing and innovating, and I'm pleased that Dogpatch Labs and its regional partners will collaborate to help the next generation of entrepreneurs get started."
The partners will deliver the NDRC programmes via "a hub and spoke model", which sees each hub interacting with other emerging hubs, universities and incubators in its region to catalyse entrepreneurial support across every county in Ireland. Additionally, Google for Startups, as part of its partnership with Dogpatch Labs, will open its global programmes and passporting benefits to the NDRC participants to accelerate international expansion. Dogpatch Labs will manage the current and future NDRC portfolio going forward, and already counts many of those companies as members of its community in the CHQ Building. A key focus will be on maximising the portfolio's success through new supports including networking opportunities, investor access, and preparation for building, scaling and securing follow-on funding.
The PorterShed is the first building in the Galway City Innovation District and is considered one of Ireland's top regional startup innovation hubs. A mix of entrepreneurs, startups, growth companies, educational institutions, it is lauded as a beacon showcasing Galway's vibrant tech ecosystem. Supported by Galway Chamber, State Agencies and AIB, the PorterShed is home to 42 innovation-driven enterprises. The PorterShed Founding Board members include Maurice O'Gorman Chair of Galway City Innovation District and Chair of The Port of Galway and Professor John Breslin of NUI Galway. Learn more of their fantastic work by following them on social media and checking out their website.