Galway's The PorterShed were named the winners of the Galway Races' Decorate to Celebrate competition for their tote-amazing photoshoot which saw them bring a horse on site to their Bowling Green location.

With the sun shining and the Galway Races festival set to take place from the week of July 25th, there are no long faces in the City of the Tribes these days… and co-working hub PorterShed recently got into the spirit with a horsin' around photoshoot.
A number of establishments around the city took part in the competition which saw them decorate a part of their business in the Galway Races' theme - and the PorterShed were declared the winner alright after a few weeks of deliberation by a panel of judges.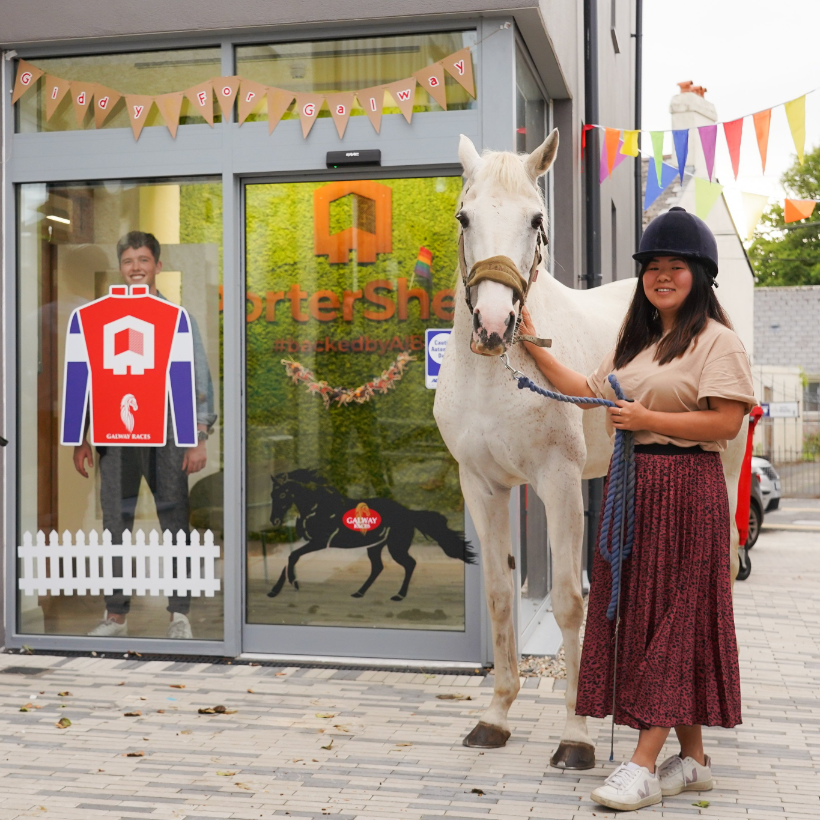 Creative Director Aoife Cheung organized the décor and put up amazing equine-themed window displays, including jockey silk cutouts and horse decals to create an eye-catching setup.

PorterShed member Ciaran Walshe even brought in a horse so that a fantastic photoshoot could take place in front of the PorterShed's Bowling Green building.
In-House Photographer Anthony Shaughnessy took the photo on the day, and it's been doing the rounds on social media for the last few days as more people started reacting to it find it here.
The Galway Races festival is just days away, and it's shaping up to be a fantastic week of fun, racing, and craic for all. Discover how you should be spending your Galway Races 2022 with our guide here.