Galway is the home to the finest burgers in the land at Handsome Burger, but now they are ready to bring their flavour and style to Mayo and Limerick
Named as Ireland's best burger in 2019, Handsome Burger have been adapting their business since they started as a pop up over three years ago. But 2020 brought on an unprecedented need for creativity and imagination, just like everybody else in the hospitality business. The journey could be deemed a success though, as they are now featuring in two new locations in two new counties!
First they had to close, then they were forced to reimagine how their business would reopen and fit in to the "new normal". Over lockdown, the company which usually employs 22 people was reduced to the founders only! This in itself was hard to comprehend when all the plans for 2020 and beyond were of expansion. Handsome Burger reimagined was all about the DIY vibes at home as they started to deliver their Handsome at Home burger boxes all over the country. This kept the business afloat and allowed them to bring back staff, ensuring that the brand they had worked so hard on was still relevant.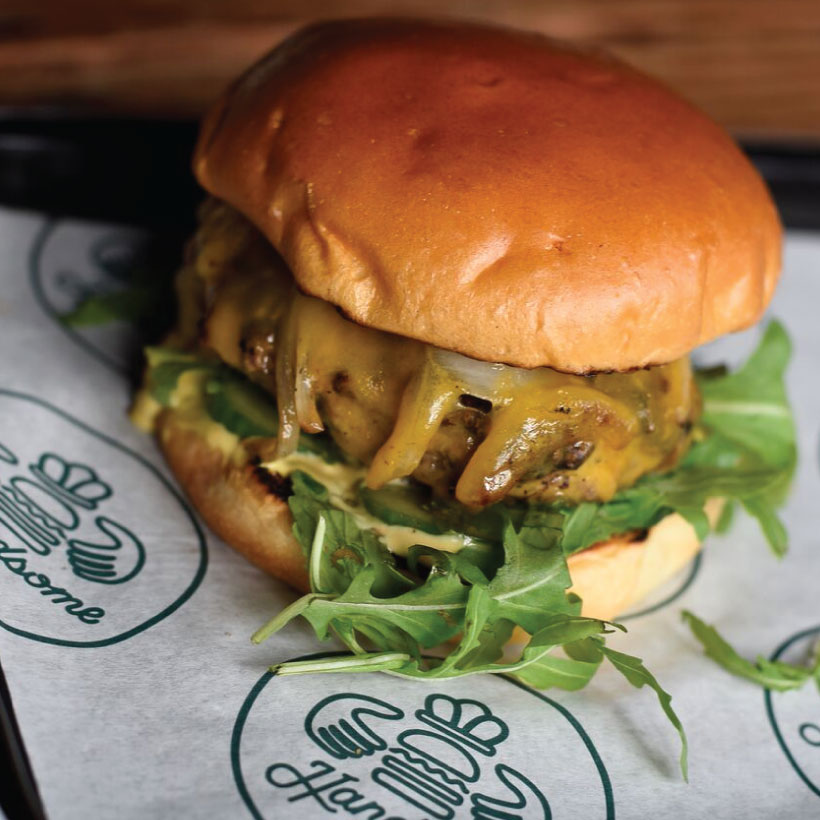 Bit by bit the Handsome operation expanded. Their HQ on Dominick Street, which they opened in 2019, was now a collection point and take away only. "As restrictions lifted, w felt we could safely open again. We brought back the lads that helped us kit out the restaurant to fit it out to all the requirements and then had to change this again once we were ready to open for sit in customers. It's a big expense on the business but we wanted our customers back in those doors and not to forget what we do best. We expanded our covered outdoor eating area as well, so as to have more space and more options to eat with us," explained Rory McCormack, Owner of Handsome Burger.

Handsome Burger popped up in Athlone earlier this year and had a very successful time bringing the burgers and their buzz to Maisies. From here, other locations were sought and now Handsome Burger is popping up at Flannerys in Limerick and Henehans Bar of Westport. The collaboration with pubs has allowed Handsome to expand their customer base whilst their ethos and overall food style remains absolutely true to their providence as a market stall on day one. Local meat, freshly baked buns, Irish cheese, spuds and all the signature sauces and cooking methods are carried along to each new location they set up.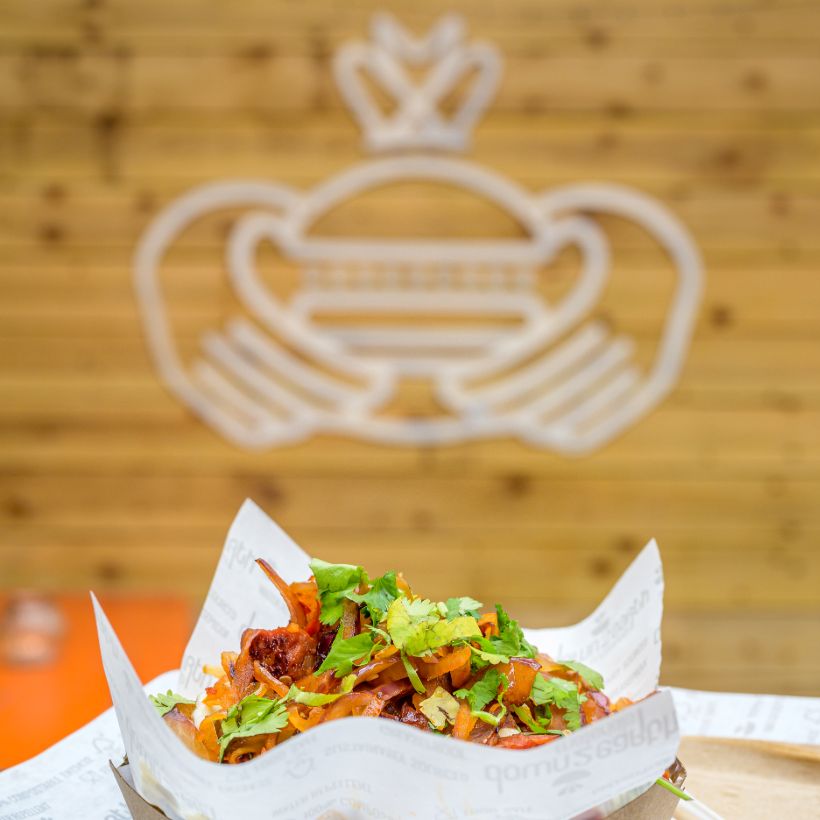 Talking on Handsome Burger as of now Rory remarked, "Its been an absolutely roller-coaster year. It has been so challenging just trying to get your head around a pandemic, one that affects every aspect of your life. Our business is personal, it's our absolute life and letting go of our staff was one of the hardest days we have had. But perseverance, hard work as well as staying positive and adapting has meant we now have the Handsome team back and we are growing. Each day we take at a time and we are grateful that we have such incredible customers and our Galway home and base has been one of the best things for us to realise out of all this."
You can now enjoy the Classic Handsome Burger, The BOB, The Roost, Loaded fries and of course those traditional triple cooked rosemary fries in Galway, Limerick or Mayo. Or enjoy all those flavours in your own kitchen with Handsome at Home. Keep up to date with this inspirational Galway story on social media or check out their website HERE.