Blue Teapot Theatre Company are going above and beyond to make their upcoming show as accessible and inclusive as possible, leading to them being shortlisted in The Zero Project...
Blue Teapot is delighted to have audio describer Mo Harte facilitate a special Touch Tour of their forthcoming theatre premiere Into The Dark Woods on Saturday 17th September at Black Box Theatre Galway, taking place at 1.45pm prior to the 3pm matinee.
Touch Tours can be very beneficial to theatre patrons who are blind, visually impaired, on the autistic spectrum, non-verbal or have intellectual difficulties. It enables those audiences to get a better theatre experience and helps contextualise the stage and props, vital elements of Charlene Kelly's debut play, which will be visually described in written narrative.
Speaking about what patrons can expect, Mo Harte explained; "A Touch Tour is not only for visually-impaired patrons but can also be beneficial for those who process differently. It is a tactile exploration of the geography of a theatre space, the stage, selected props, costumes and furniture". Ahead of this tour, Mo Harte will prepare programme notes to describe the set and costumes, which will be available to read and listen to via Blue Teapot's Facebook and Instagram from Friday 16th September.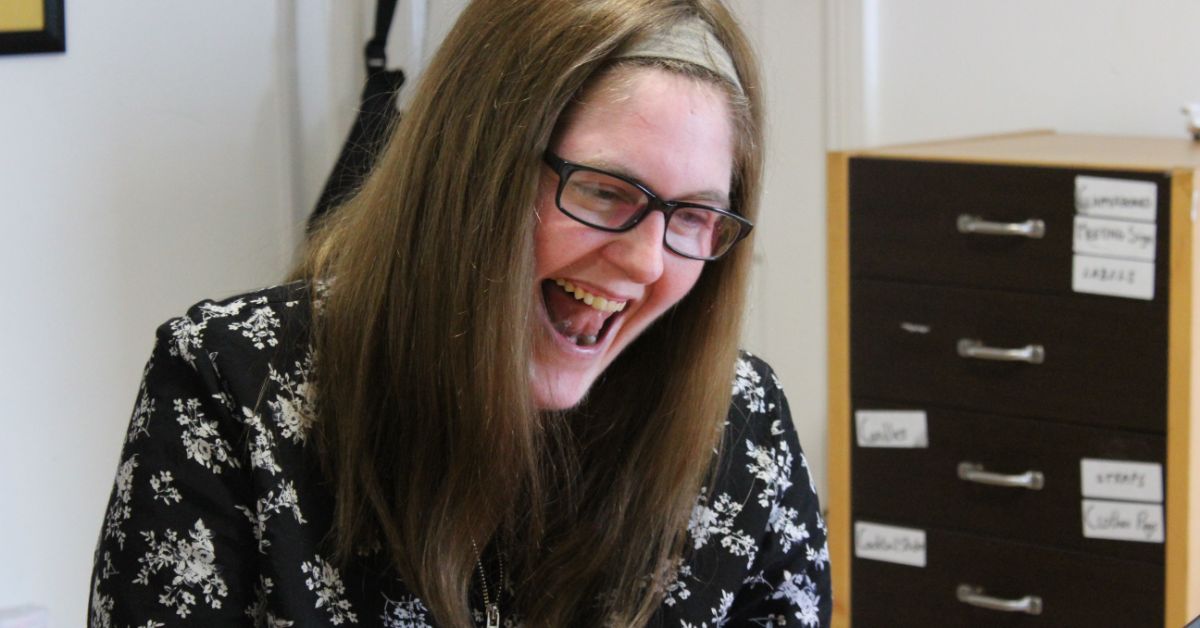 PHOTO: Charlene Kelly, playwright of Into The Dark Woods
In other exciting news, Blue Teapot have been shortlisted by the prestigious Zero Project, a global non-profit organisation whose mission is to work for a world with zero barriers, improving the lives and legal rights of all persons with disabilities. Based in Galway City, Blue Teapot are one of only two Irish organisations shortlisted, having been nominated by academic Len Collin in recognition for changing the discourse and perception of artists with intellectual disabilities in professional stage and screen work. The shortlist comprises 156 organisations from 63 countries and six continents.

The Zero Project is committed to supporting the implementation of the United Nations Convention on the Rights of Persons with Disabilities (UN CRPD) around the world. As such, the 2023 Zero Project Call for Nominations is centred on Article 9 of the UN CRPD, which is dedicated to the theme of Independent Living & Political Participation and Information and Communication Technology based solutions.
Along with all shortlisted nominees, Blue Teapot will receive an exclusive invitation to attend the Zero Project Conference 2023, hosted at the United Nations Office in Vienna in February 2023.
Free Tickets for the Into The Dark Woods Touch Tour are limited to ten patrons plus their companions and available from Town Hall Theatre Box Office in advance 091 569 777. The tour will last up to 30 minutes, with tickets on a first-come-first-serve basis. Book your tickets to one of the other Into The Dark Woods showings in September, by tapping right here.
PHOTO: Actors Paul Connolly, Valerie Egan and Michael Hayes taking a break from rehearsals pictured at Blue Teapot on Munster Avenue.
Published on Updated on