Getting your vitamin sea intake is so important for your wellbeing. Thanks to Galway doing what Galway does best - being super amazing! - there are loads of gorgeous seaside cafés and restaurants for you to visit and fill your soul with all those sweet nourishing sea views. Discover our top seaside picks below and we hope to you there on our next visit!

photo courtesy Búilín Blasta
Búilín Blasta
It is sea views galore at Búilín Blasta. Overlooking both Ceardlann Craft Village and Spiddal Beach, come rain or shine these views will never fail to impress. Búilín Blasta's idyllic location along the Wild Atlantic Way makes it the prime spot for enjoying a delicious meal and taking in exceptional sea views.
Ceardlann Craft Village / more here 

photo courtesy Padraicins
Padraicins Seafood Bar & Restaurant
With Furbo Beach as its garden, Padraicins has got sensational sea views covered, complete with the stunning rolling hills of Clare. The welcoming space has adopted an eye-catching maritime theme throughout. From the nautical inspired interiors to the seafood menu, you can fully immerse yourself in all that sweet sea goodness.
Furbo / more here 

photo of Blackrock Cottage by Ciarán MacChoncarraige
Blackrock Cottage
Located right next door to the iconic Blackrock Diving Tower, Blackrock Cottage offers visitors a treat for all your senses. Set inside a beautifully renovated famine era cottage, you'll see a buzzing blend of sea-swimmers, prom-walkers, tourists and locals all enjoying the yummy food and gorgeous sights.
Blackrock House, Salthill / more here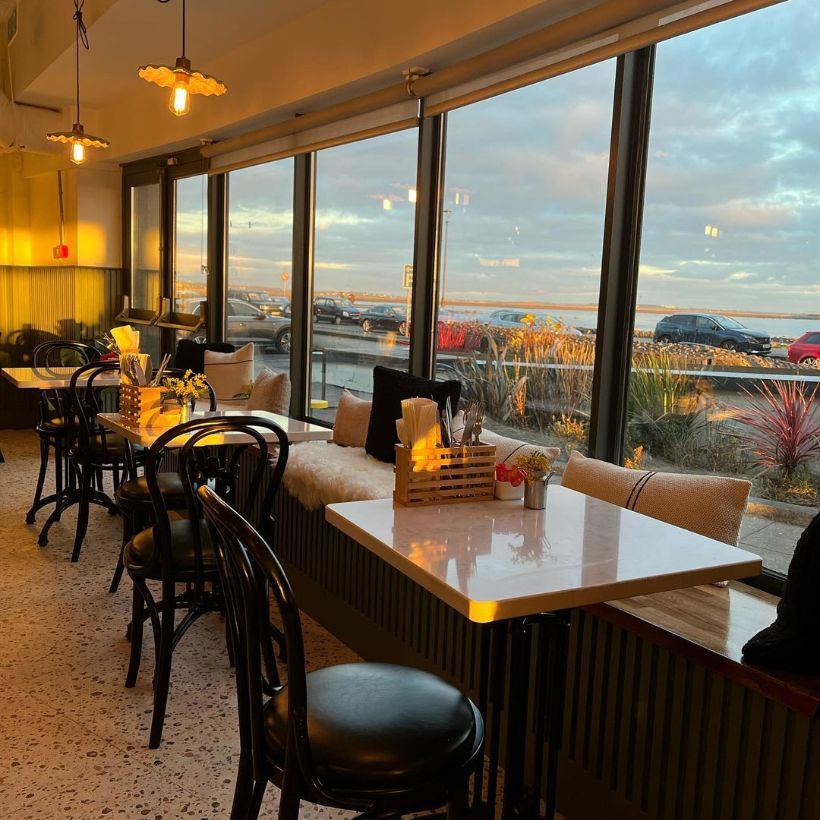 photo courtesy Ground & Co.
Ground & Co.
We highly recommend that everyone gets to enjoy a stroll along the prom followed by some delicious food at Ground & Co. With the fresh sea and all the sights and sounds of Galway bay accompanying your meal - how could you not love it?! And if seeing just the sea isn't enough, meet some of the creatures in it at Galway Atlantaquaria, (it's right next door).
Salthill Promenade / more here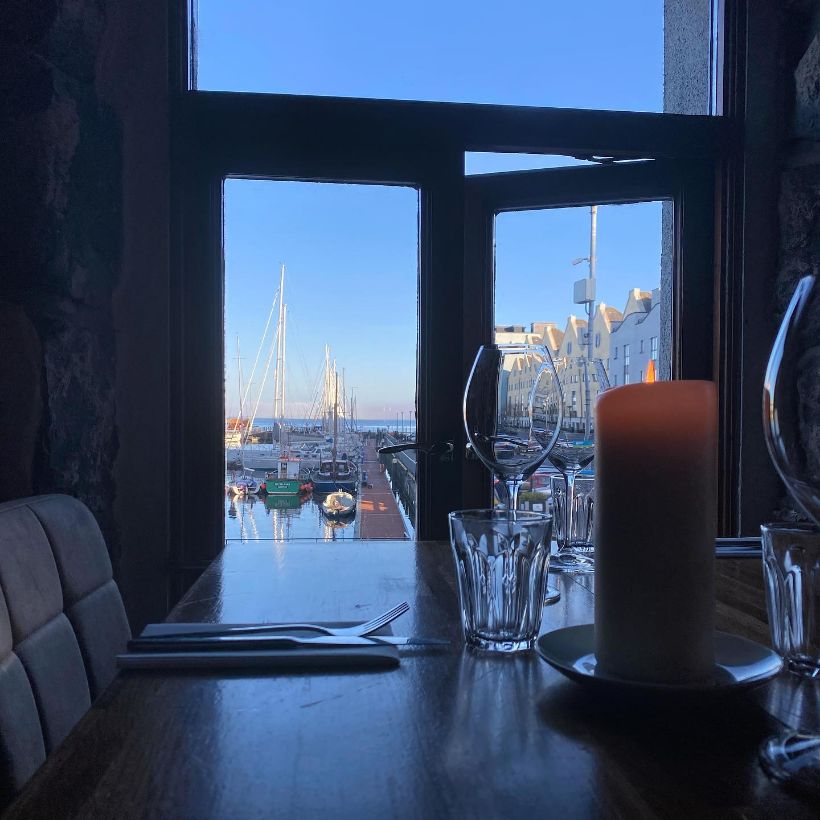 photo courtesy Rúibín
Rúibín
A sea view with a difference, the beloved Rúibín overlooks Galway's historic harbour.  Housed in a beautiful stone building, and sitting by the water's edge. Rúibín's upstairs windows offer incredible views of the dockland area that compliments the fresh, organic products utilised in each dish.
1 Dock Rd / more here

photo courtesy Galway Bay Golf Resort
Galway Bay Golf Resort
If stunning scenery is your kinda buzz, the bar and restaurant at Galway Bay Golf Resort is calling your name. The sapphire blue sea is beautifully contrasted with the lush green of the vast golf course, so even if golf isn't for you, be sure to call in and try their fabulous menu and take some pretty snaps for your Insta.
Renville, Oranmore / more here 

photo courtesy The Creamery
The Creamery
Call into The Creamery which lies along the famous seaside promenade and you'll soon see why it's one of the most visited spots on a summer's day. They've got a menu that covers all tastes, and a picture perfect view of the prom and the bay. We recommend sitting in their outdoor area so you can truly take in the atmosphere of the lovely Salthill.
Salthill / more here 

photo courtesy O'Gradys on the Pier
O'Gradys on the Pier
Providing effortlessly gorgeous sunsets and sunrises, the charming O'Gradys on the Pier is an award-winning restaurant on the shores of Galway bay. A popular choice for Galway diners, O'Gradys' fresh and locally sourced oysters and seafood are a huge hit amongst all their guests.
Pier Road, Barna / more here 

photo courtesy O'Reillys Bar & Kitchen
O'Reillys Bar & Kitchen
You'll be feeling like the king of the world at O'Reillys Bar & Kitchen. Their rooftop garden offers panoramic views of Salthill, Galway bay and beyond. It's a great place to partake in a bit of people watching as well as enjoying a summer BBQ with refreshing cocktails. This is one spot you should definitely keep in mind on a sunny day in Salthill.
232 Upper Salthill / more here 


photo courtesy Magnetti's
Magnetti's
Ideally situated on the waterfront along the prom, Magnetti's overlooks Galway bay with stunning views across to the Clare hills. This is a great place to treat yourself to beautiful Italian food at any time of the day! No matter what you are after, you will find something tasty at Magnetti's.
Unit 1, Upper Salthill Rd / more here
Feature photo courtesy Búilín Blasta
Published on Updated on