Big news coming out of Galway Comedy Festival HQ today, with the release of the full 2023 programme for the October Bank Holiday and the addition of John Bishop, Phill Jupitus, Milton Jones, Deirdre O'Kane and more...
As it the list of acts they already had announced for Galway Comedy Festival wasn't impressive enough, they've now gone and added a whole host of comedy superstars! UK comedy superstar John Bishop, TV's Phill Jupitus, Milton Jones, & Seann Walsh, plus Irish legends Deirdre O'Kane, Ardal O'Hanlon, Kevin McAleer, Barry Murphy, Andrew Maxwell & David McSavage have just been added to the bill, alongside previously announced Jim Jefferies, Panti Bliss, Omid Djalili, Rhys Darby, Jimeoin, Rich Hall, Emma Doran, Reginald D Hunter, Serena Terry's Mammy Banter, Enya Martin, John Colleary, Al Porter & Polish TikTok star Mama Na Obrotach.
The biggest names, the greatest laughs, and Ireland's largest comedy festival - it can only be Galway Comedy Festival, and this October it will deliver the most exciting and ambitious line-up yet assembled in the event's near 20-year history. The Festival now boasts a 70-strong line-up of international stars, homegrown comedy greats, and emerging talent performing at 69 shows, across 17 Galway venues, from Tuesday 24 to Monday 30 October.
John Bishop, one of the best-loved comedians on the circuit, will treat Galway to headline appearances in The Black Box, Leisureland and Róisín Dubh. The charismatic Liverpudlian is an acknowledged master of everyman comedy. A working class hero with an accent to match, John has become a household name just by being his incredibly funny self.
Equal parts charming, brash, confrontational and offensive, Jim Jefferies, has added a third date of his latest show for Galway, due to enormous demand. The award-winning Sydney native will Give 'Em What They Want in Leisureland, Salthill on Wed 25, Thurs 26 and now Fri 27 Oct.
The outspoken Queen of Ireland, Panti Bliss, shall sashay her way to the Black Box to perform the acclaimed show, If These Wigs Could Talk. Standby for raucous tales of a lifetime of accidental activism and making a full time show of herself. From touring with Cyndi Lauper to Pantigate and the Marriage Referendum, Panti has packed in a hell of a lot and is ready to tell all.
Galway's Town Hall Theatre is home to a host of top class solo shows including the towering presence of Reginald D Hunter & the laid back nonchalance of Rich Hall. Following his outstanding performance last year, Irish/Aussie Jimeoin returns with his no-gimmicks, superbly observed humour with his new show, Who's Your Man?! And here's a treat: Rhys Darby (Flight of the Conchords, Jumanji) will perform the best material from his comedy career in the retrospective show, 25 Years. There's also a rare visit from Omid Djalili (The Mummy, Mamma Mia 2) and the sublime Al Porter's first theatre tour in six years.

Róisín Dubh, the home of comedy in the west and also Festival HQ, is the location for the Bulmers Festival Club, the Late Night KARLnival, and numerous solo shows, including sold-out nights from both Serena Terry and John Colleary; Danny O'Brien's new show taking a nostalgic look at a '90s childhood; burlesque and cabaret from The Dirty Circus; and the debut solo show from Polish-language TikTok sensation, Mama Na Obrotach.
The Loft at Seven will host shows from social media sensation Enya Martin, record-breaking Aussie Elena Gabrielle, and a sold-out work in progress show from Emma Doran. There will also be weekend afternoon showcases where audiences can discover their next favourite comic.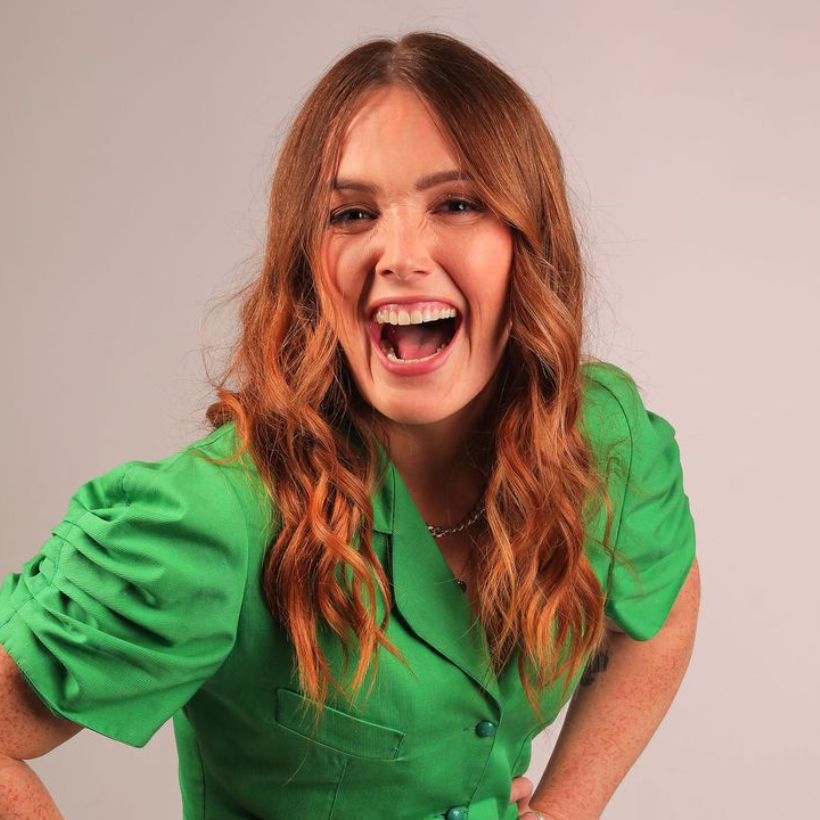 As ever, the Festival will deliver fantastic mixed bill shows in Leisureland, The Black Box and the ballroom of The Hardiman Hotel in Eyre Sq, kicking off on Tues 24 Oct with David McSavage, Enya Martin, Reginald D Hunter, Glenn Wool & Al Porter. The other six nights also feature big name headliners, with Jimeoin, Rhys Darby, John Bishop, Ardal O'Hanlon, Kevin McAleer, Milton Jones, Seann Walsh & Deirdre O'Kane performing across the city.
Karl Spain, an essential part of Galway Comedy Festival, is back at the helm of his Late Night KARLnival at Róisín Dubh after a year away to tour arenas with Kevin Bridges. Always a must-see, the KARLnival is where comedians gather at the end of the night - you never know just who will appear on stage in the iconic venue - for late night revelry, not very gentle slagging and a sense of 'How are they allowed to say that?'
Festival favourite Phill Jupitus is making his long-awaited return to Galway this October, performing with Stephen Frost's improv crew and co-hosting the closing gala with Karl Spain. He will also be the Festival's Artist in Residence. A comedic renaissance man, Phill is a skilled artist and cartoonist (his cartoons appeared in NME, Time Out, Radio Times, and The Guardian) and his own solo show for #GCF23, Sketch Comic, will see him interview a comedian, while he and the audience sketch what they see.
The medieval heart of Galway city centre beats a little faster during the Festival. This is a town that loves to party and #GCF23 has all the ingredients for a good time: Comedy Club Crawls snaking their way around the city streets & venues in the afternoons; interactive dinner theatre from Faulty Towers: The Dining Experience; Gáire as Gaeilge hosted by Hector Ó hEochagáin; cosy chuckles in Ireland's Smallest Comedy Club; and a night of nonsense with popular Galwegian event crew WOMP Events. Add in family friendly comedy and magic shows, and it's a bewildering variety of events, but somehow it all works for one joyous Bank Holiday blast of comedy-fuelled fun.
Festival Director Kevin Healy said; "Once again we have scoured the globe to bring you more than 70 top class performers. Some of our acts fill international arenas, others you'll know from the telly, and a select few we found earning their stripes in basement comedy clubs, but know this: you are in good hands. Each and every one of these artists have been hand-picked for your delight. That's why we call it carefully curated craic. We suggest you take a chance and go to see someone you haven't heard of yet.
We would like to thank all our partners especially Galway City Council, Bulmers the Official Cider of #GCF23, our Media Partners at Today FM, Róisín Dubh, The Latin Quarter, our Festival Travel Partner Irish Citylink, our Accommodation Partners, and the many local businesses who support us through our Friends Of Comedy scheme (the FOCers!)"
Tickets for the full Festival programme will go on sale this Friday 15th of September at 10am via www.galwaycomedyfestival.ie
Published on Updated on