One of the best pizzerias in Europe, The Dough Bros will put together bespoke Staff Appreciation Kits so you can give an extra-special "thank you" to staff or clients!
Gifting this festive season will be all about what comes directly to your door. That's why The Dough Bros in Galway have decided to bring a slice of their award-winning pizza to every letterbox in the country! After lockdown, with their restaurant operating a take away only service, it was back to the drawing board to see how they could serve their customers best throughout Galway and Ireland. And so, The Dough Bros created their very own DIY Pizza Kits. Now, with nationwide delivery, it means that every person in Ireland can enjoy one of the best pizzas in Europe in the comfort of their own home.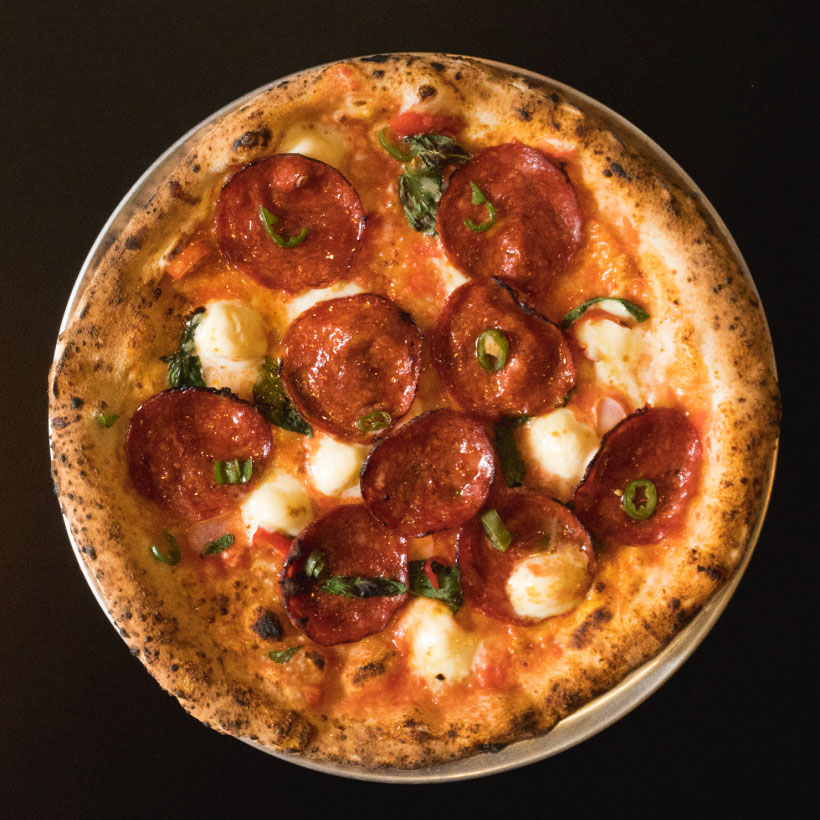 Just one month ago, The Dough Bros made history by being named in the prestigious 50 Top Pizza (Europe) for 2020, coming in at number 21. Just two pizzerias in Ireland featured on the list and for the first time the west of Ireland was not only featured but ranked at 21 in Europe.
"The DIY Kits started with single orders to homes across Galway. From here, we started delivering to families and homes all across Ireland and it was so encouraging seeing Pizza Night becoming an event of the week for people. Now in the last month, really there has been a massive switch to businesses and corporates gifting these to their staff and to their clients. There will be no Christmas parties or work get togethers this year, so it's great to see that there can still be a way in which people can say thanks for what has been a very very tough year for everyone," said Ronan Greaney of The Dough Bros.
The Staff Appreciation gifting all kicked off with Galway's Tribe Hospitality, which operates five coffee shops in the city, treating their hard-working staff to The Dough Bros DIY Kits. "Their order of boxes was the start that has led to so many other businesses in Galway and around Ireland doing the very same for their people. We have had orders of up to 200 from larger organisations to 5 and 10 for the SMES and independent retailers. It is so encouraging to businesses supporting local in a very real way. This cross spend is what will keep our business here and open into 2021. It is vital that we all support each other by spending with each other, championing each other and doing everything we can to keep it local," explained Eugene Greaney of The Dough Bros.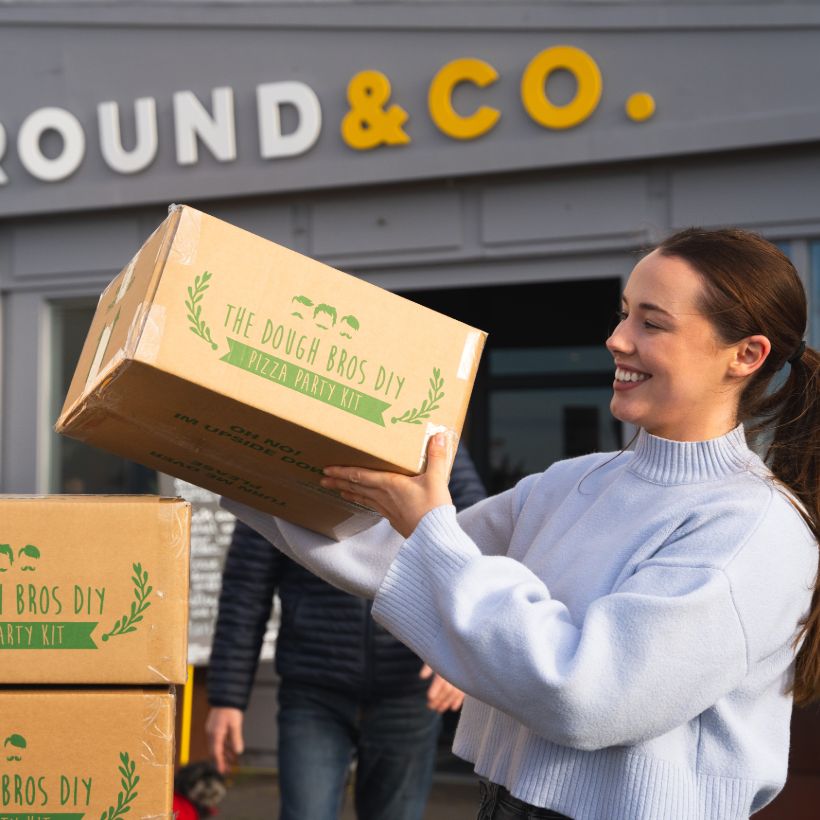 "We have been in a state of flux since March and our team of over 100 at Tribe Hospitality have been adapting, compromising and doing everything they have been asked to do and more in their jobs this year. We wanted to say thanks and to let every single one of them know how valued they are, this DIY Pizza Kit from The Dough Bros was perfect and we know the lads, we love their business and wanted to support them in a way that is going to keep them in business," said Kevin Nugent of Tribe Hospitality.
The Dough Bros DIY Staff Appreciation Kits include Two award winning, restaurant quality wood fired pizzas, the best artisan local Irish produce and dips, with step by step instructions on how to make the perfect pizza. Delivery is nationwide to individual locations or they can delivery one batch to a location of your choosing for you to distribute. Customisation is available, depending on quantity and requirements. These could include gluten free, vegetarian or vegan-friendly, client's own branded packaging, or inserting client marketing materials or merchandise in the boxes prior to shipping!
To order your DIY Pizza kits email corporate@thedoughbros.ie.
Stay connected with The Dough Bros by checking them out on social media (Facebook and Instagram) in house on Middle Street in Galway, or order The Dough Bros at Home Pizza Kits from TheDoughBros.ie
Published on Updated on