If you're anything like us, you love getting lost in a bookshop. Galway is home to some of the most incredible and unique bookshops in Ireland. You can spend hours strolling through the shelves of these Galway stores, finding heaps of best sellers, classic literature, and rare finds. From non-fiction to poetry and everything in between, check out these Galway bookstores to find your next read!
Kennys Bookshop
Kennys Bookshop really is an iconic Galway institution. As one of the city's many beloved independent bookstores, Kennys has been providing people all across the world with new, secondhand, and rare literature. They are currently located in Liosbán Retail Park, and in their shop walls are lined with hundreds of books. Their online shop is also loaded with nearly 1 million new, used/secondhand and rare books and what makes it all so much better it that they offer free delivery all orders in Ireland, talk about a sweet deal!
Liosban Retail Park, Tuam Road / more here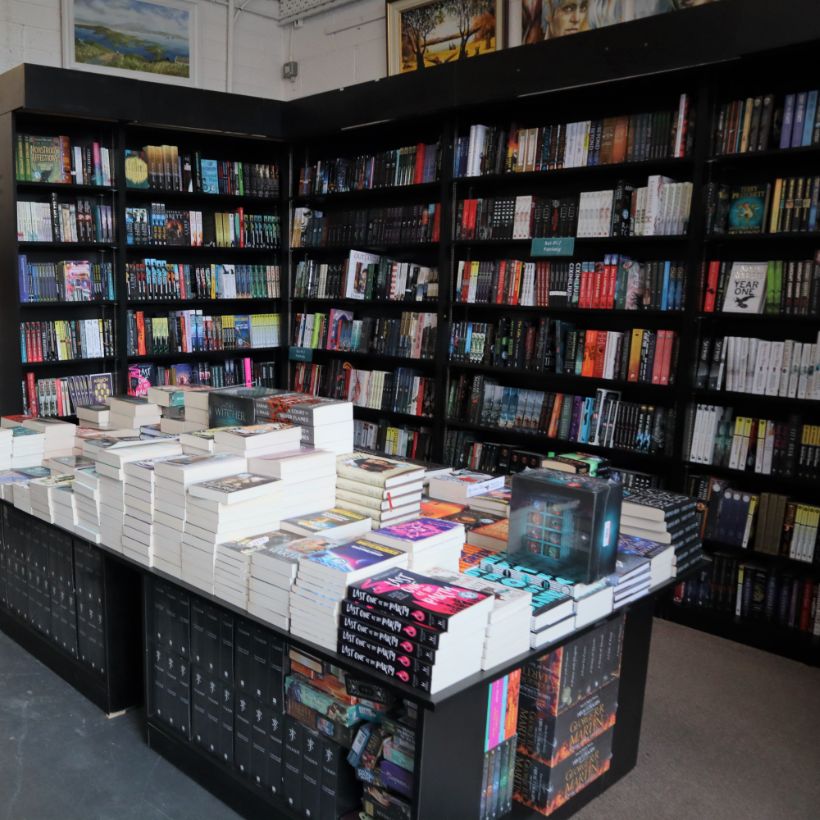 above: Kennys Bookshop
Books at One
This independent Galway bookstore is located just on the edge of Connemara National Park and run by husband and wife team, Vincent Murphy and Mary Ruddy. Offering a wide range of books, this shop is no doubt a must see spot for readers! Not only does Books at One stock its shelves with incredible literature, the shop is also known as a community centre. According to their website; ​​'the former discredited Industrial School has been transformed into a vibrant community-owned space which now houses the highly regarded GMIT Furniture College and numerous community organisations.' You're sure to find a good read, as well as a sense of community here!
5 Ellis Workshops Letterfrack, Connemara / more here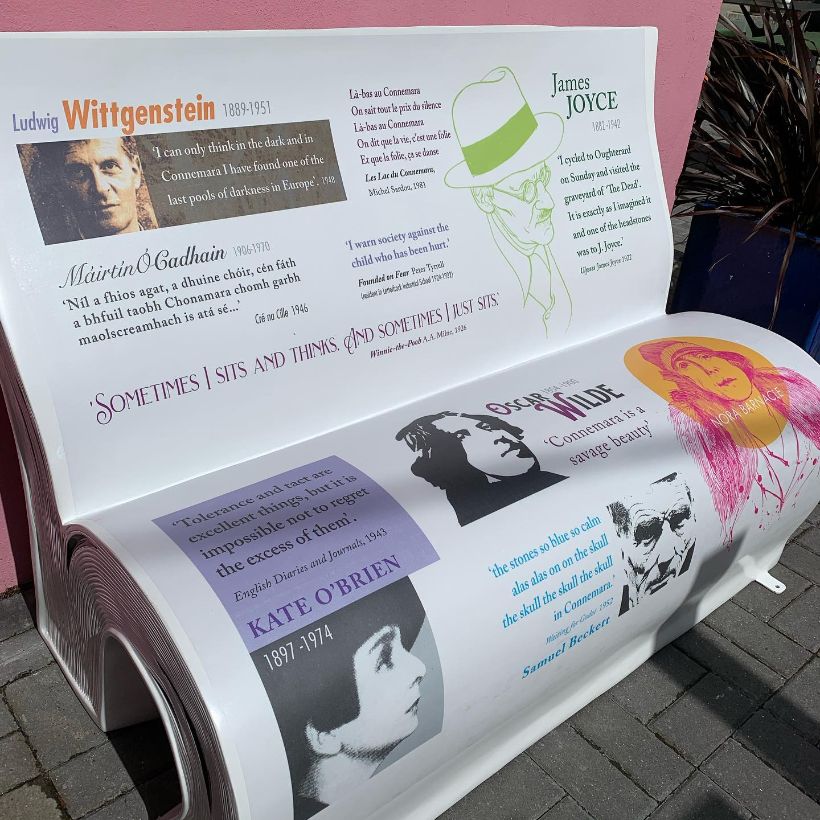 above: courtesy of Books at One
Moycullen Bookshop
The beloved local Moycullen Bookshop is another must go spot for book lovers. Not only do they have an amazing collection of books for sale, they also sell toys, gifts, cards and stationery! This beautiful store will introduce you to different literary treasures, the bookshop contains an amazing curated collection of books along with maps, stationery, toys and art and craft materials. Ask the knowledgeable team for their recommendations and we can confirm that their suggestions will lead you to your next favourite book.
12 Main St, Moycullen / more here
Charlie Byrne's Bookshop
Perhaps one of the most beloved and iconic book stores in Galway, Charlie Byrne's is a wonder of a shop. With new, secondhand, and rare books stacked up almost to the ceiling, you'll be sure to find something (or a few things…) of interest at this shop! The store is so vast you could spend hours wandering through browsing their immersive selection of things to read. Truly a book lover's paradise and we highly recommend spending an afternoon here checking out the vast variety of literary classics on the shelves.
Cornstore, Middle St / more here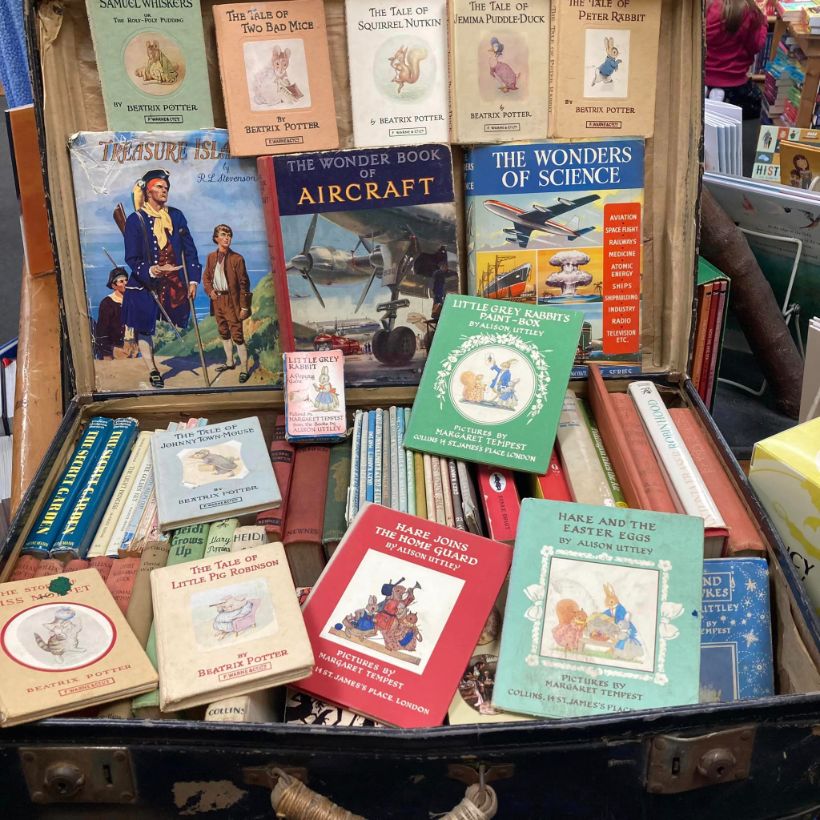 above: courtesy of Charlie Byrne's

Clifden Bookshop
Located in Connemara, the Clifden Bookshop is a brilliant location filled to the brim with a collection of literature. No matter what you prefer to read, chances are they have the perfect book for you. From guide maps, to new fiction, and memoirs, the Clifden Bookshop will get you sorted! Their website also has a diverse guide to some of their featured books. Be sure to pop in and purchase yourself a new read on your next visit out west. As they say themselves they are the room with the books...
Main St, Clifden / more here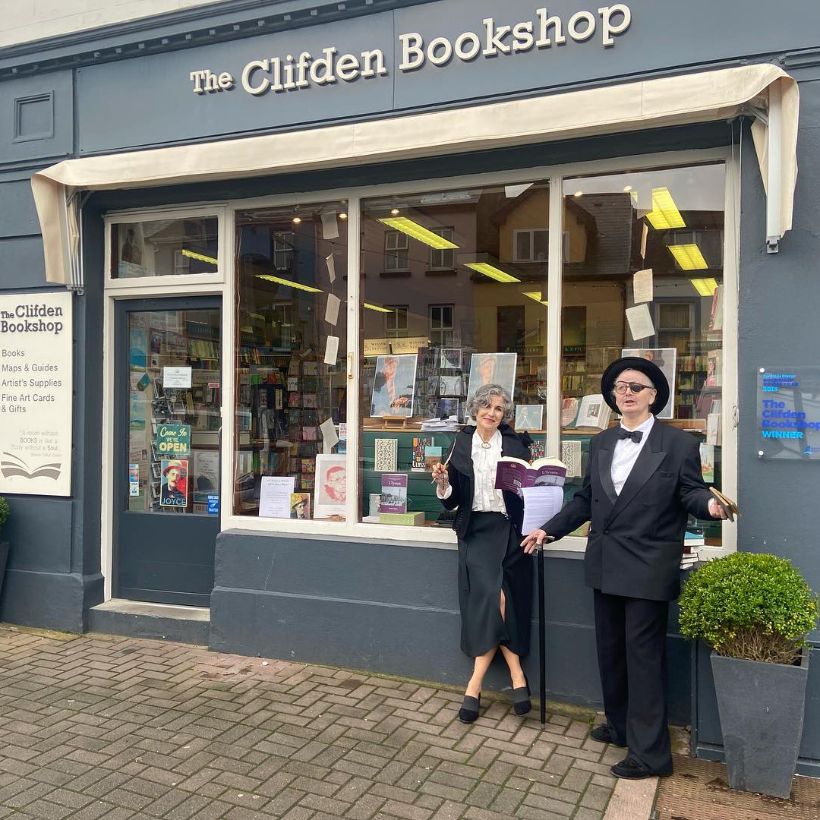 above: courtesy of Clifden Bookshop
Bell, Book and Candle
Found in Galway's Westend, Bell, Book and Candle is home to second hand books, music, and art. Their shop is perfect for browsing, and you're sure to stumble upon something truly unique! With a plethora of books and vinyls scattered throughout the store, you could spend hours looking through all of the incredible options. Cross the bridge into Galway's Westend and get busy exploring!
Sea Rd, The Crane / more here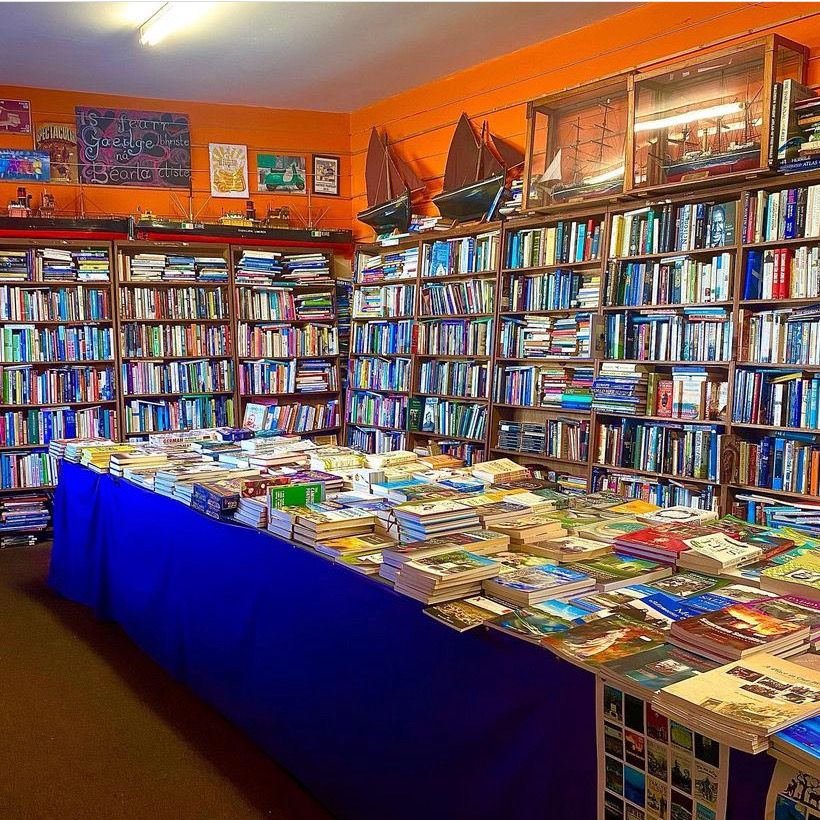 above: courtesy of Bell Book and Candle
Literature is such a vital component to Galway. A huge aspect of Galway's culture is intertwined with story telling in all of it's amazing forms. There are so many local and international writers who draw inspiration from Galway. Cúirt, the International Festival of Literature, celebrates this every year in Galway with an incredible week of poetry, fiction, theatre, memoir, masterclasses, exhibitions and family events. Their 2023 program is over, but they're already counting down the days until next year's festival!
Feature photo courtesy of Charlie Byrne's Bookshop
Published on Updated on