If you're organising an event of any size, from birthday party or family get-together to wedding or festival, Eoin McGrath and the fantastic team at Bar Hire Ireland can ensure that the good times keep flowing as well as the drinks. Get to know the man behind the bar here...
Here at This Is Galway we love a big bag of cans at a house party as much as the next person, but for important events and special occasions, a proper bar set up can make a huge difference! That's where BarHire.ie come in...
If you've got an event coming up anywhere on the island of Ireland and you want to hire a bar, BarHire.ie are the people to call! Whether it's a hen party, wedding, day two, birthday party, festival or corporate event, this fantastic team has done it all and they can provide as much or as little as you need and can cater the bar package to suit your specific event. From fully stocked bars with optional cocktail service and professional bar staff with a minimum of five years' experience, all the way down to single-tap "pull your own pint" set ups, you'll find plenty of reasons to hire this stellar bar team.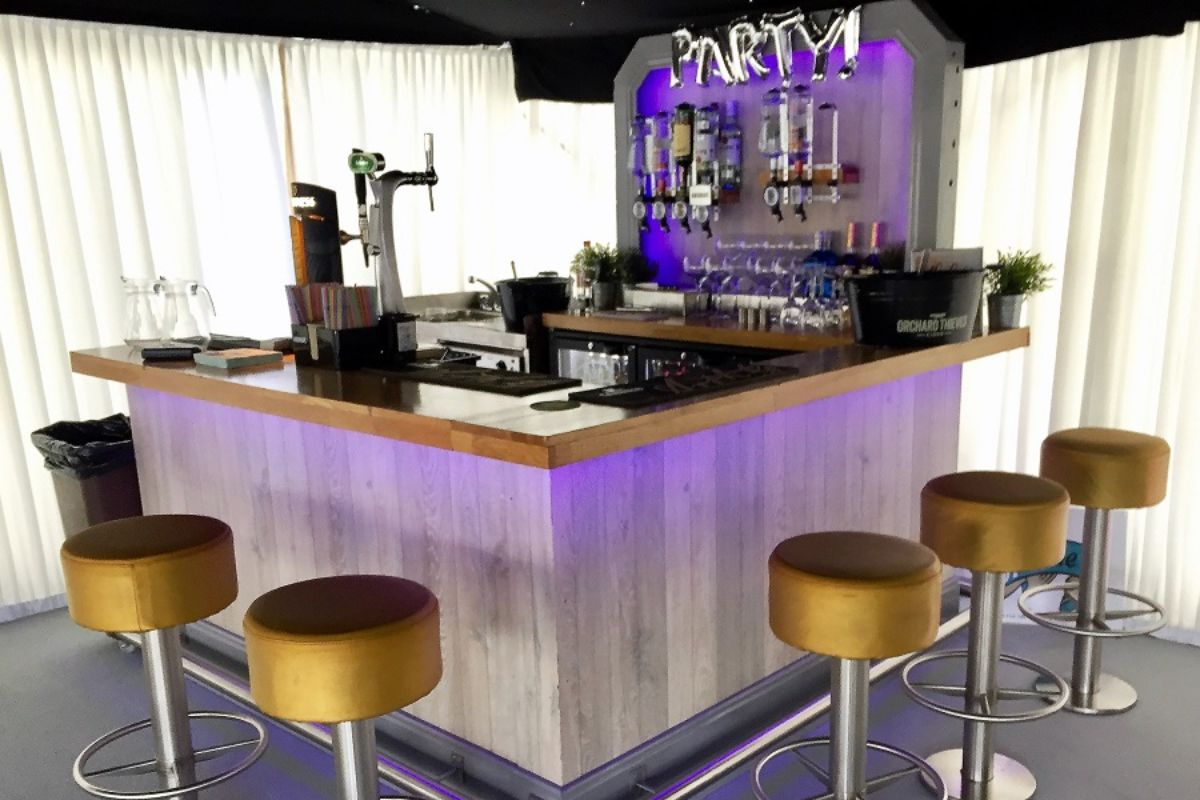 The House Party Bar from Bar Hire Ireland
Their bars are professionally designed bar with a glass washing machine, a sink with hot and cold water and a waste water pump to ensure an efficient bar service with no delays. Using proper glassware keeps the event space clean and tidy, is environmentally friendly and there's less waste to be disposed of after the party! Eoin McGrath says; "Our bars look and feel like a permanent fixture, creating an atmosphere that everyone enjoys and making the occasion one to remember."
Recently taking over the reigns at BarHire.ie and bringing a wealth of bar industry experience to the role, Eoin McGrath has been pouring perfect pints and providing excellent service for over 25 years at the likes of Róisín Dubh, Electric, Bierhaus, Town Hall Theatre, Halo and more. In this time, Eoin has catered to thousands upon thousands of excited revellers ranging from party animals to drinks connoisseurs, so it's safe to say he knows how to leave a lasting impression on every punter.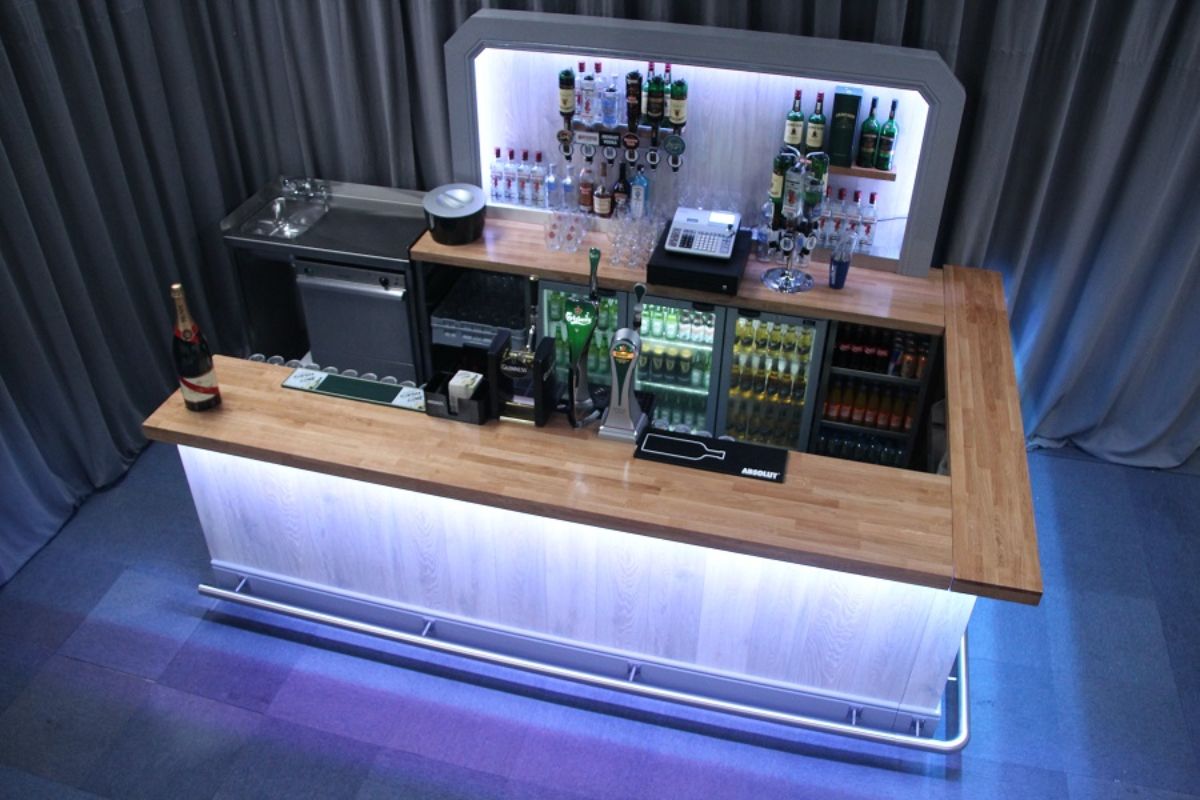 The Big Bash Bar from Bar Hire Ireland

Eoin's work in event management over the last 20+ years in the hospitality sector has given him the valuable experience which is the rock that BarHire.ie is built upon. In recent years, that reputation has earned BarHire the chance to pour pints and serve satisfied customers at major events such as Taste of Dublin, Electric Picnic and Body & Soul, but Eoin believes that every single drink served at the smaller events is equally important; "My view is that a drink served at a temporary bar should be every bit as enjoyable as one in your favourite local. Every drink is served chilled, in an appropriate glass, with ice, garnishes and a smile."
Each of the BarHire.ie bar packages has absolutely everything necessary to run a quality bar service, from the big stuff like solid oak bar counters, bottle coolers, pro beerline chillers and a full selection of glassware right down to the small things such as ice, lemon and lime and a knife to cut them! So you can sit back, relax and leave the bar service and delicious drinks to the experts while you get to enjoy your event to the fullest.
If you're interested in having BarHire.ie at your next event, submit an enquiry through their website contact form HERE. Read more about their services, packages and story at www.barhire.ie and follow them on social media to stay in touch.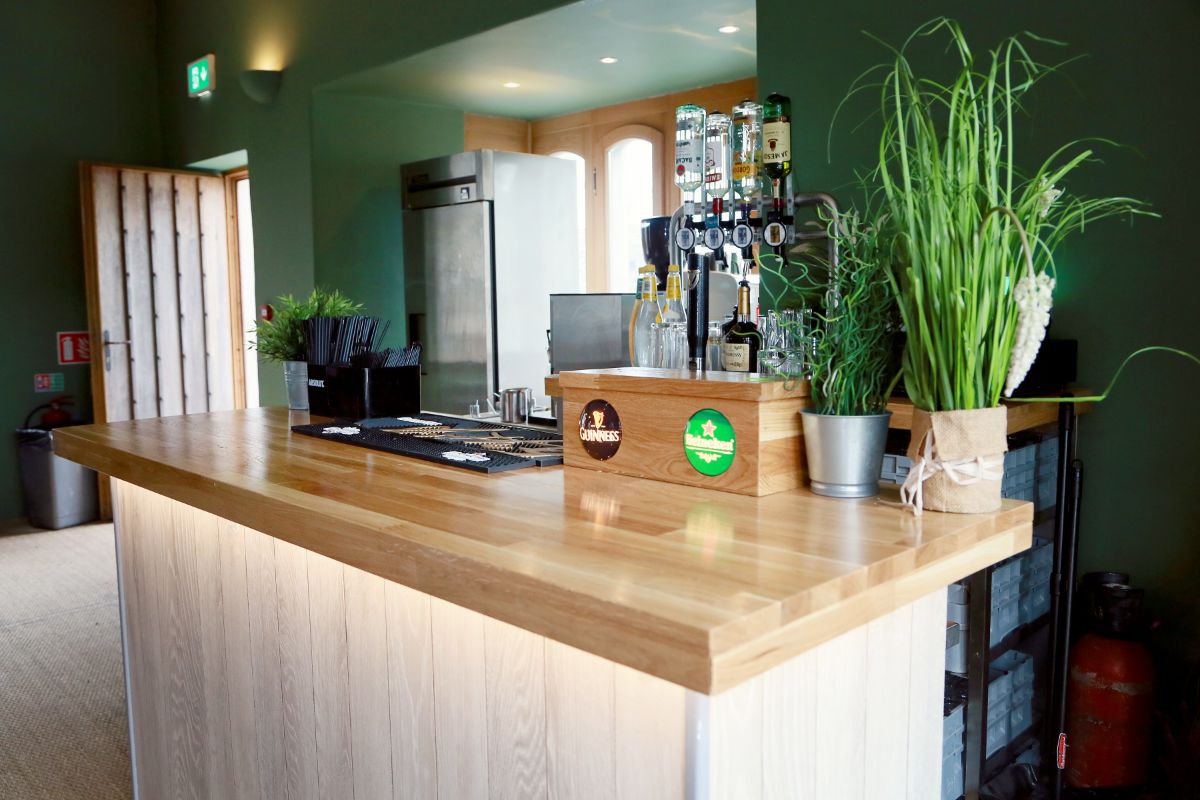 The P.Y.O.P. (Pull Your Own Pint) Bar from Bar Hire Ireland
Feature Photo by Ruth Medjber
Published on Updated on