As you may already know, we're huge fans of Galway's foodie culture. Although we can't visit our favourite restaurants right now, we thought we'd bring a taste of Galway grub, right to your door. Teaming up with some of the best restaurants and cafes in town, For Fork Sake is an online recipe series for you to try and recreate your favourite dishes at home.
Pork Ramen
This Umbrella inspired recipe won't be found on our wide and varied menu but it's something I like to make at home. It is quick and easy to make and is packed with flavour. There is also lots of room for adaptation, so if you want to up the spice or add more veggies you can play about with it.
I've adapted this recipe slightly so all ingredients will be knocking about in your press or easily available in your local supermarket. There are three elements to this recipe so while everything can be
done together we've broken them down into different sections.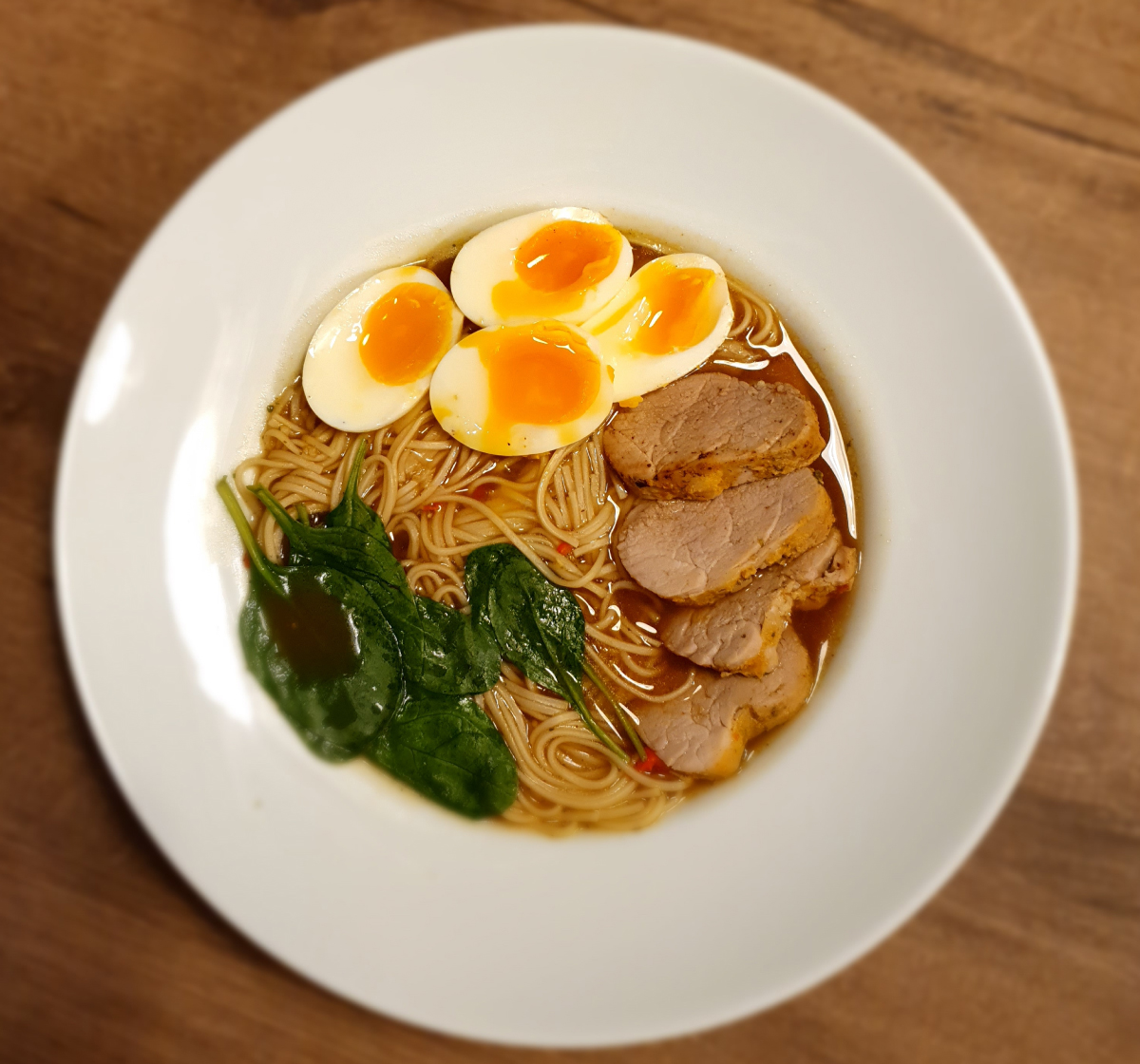 Ingredients
625g Pork Fillet (I use the Butcher's Pride from Aldi)
2 Cloves of Garlic
1 tsp Chili Powder
1 inch piece of fresh Ginger (1 tsp of ground/powdered ginger)
1 tsp 5 Spice Mix
Soy Sauce
Salt & Pepper
400ml of Vegetable Stock
2 Nests (or 200g) of Dried Ramen
3 Spring Onions (two for cooking, one for garnish)
Spinach Leaves
4 Free Range Eggs
Method
Pork
1. Wrap pork in tin foil and place in preheated oven at 200 degrees C for 20-30 minutes
2. Once cooked slice the pork into thin strips
Soup/Ramen
1. While your pork is cooking, start making your soup.
2. In a medium sized pot heat up a tablespoon of oil, add minced garlic and thickly chopped spring onions. Cook for 3-4 minutes until soft.
3. Add vegetable stock, chilli, ginger, and 5 spice mix. Add 3-4 tbsp of soy sauce depending on preference. Bring to the boil then reduce to a simmer to let flavour infuse for 10-15 minutes.
Optional Step: Strain the solids from the soup before adding the ramen
4. Bring soup to the boil again and add the ramen to cook for 4 minutes, stirring occasionally to avoid the noodles sticking.
Eggs
1. Place eggs in a small pot and cover with cold water, bring the water to the boil and simmer for 6 minutes (a minute or so longer if you like a firmer yolk).
2. Remove the eggs from the water and place in a bowl of cold water to stop the cooking process. Once cooled shell the eggs and leave them aside.
Bring It All Together
1. Lift ramen from the saucepan into bowls.
2. Add spinach leaves and pour soup over ramen and leaves.
3. Add pork slices and halved eggs, garnish with thinly chopped spring onion and enjoy.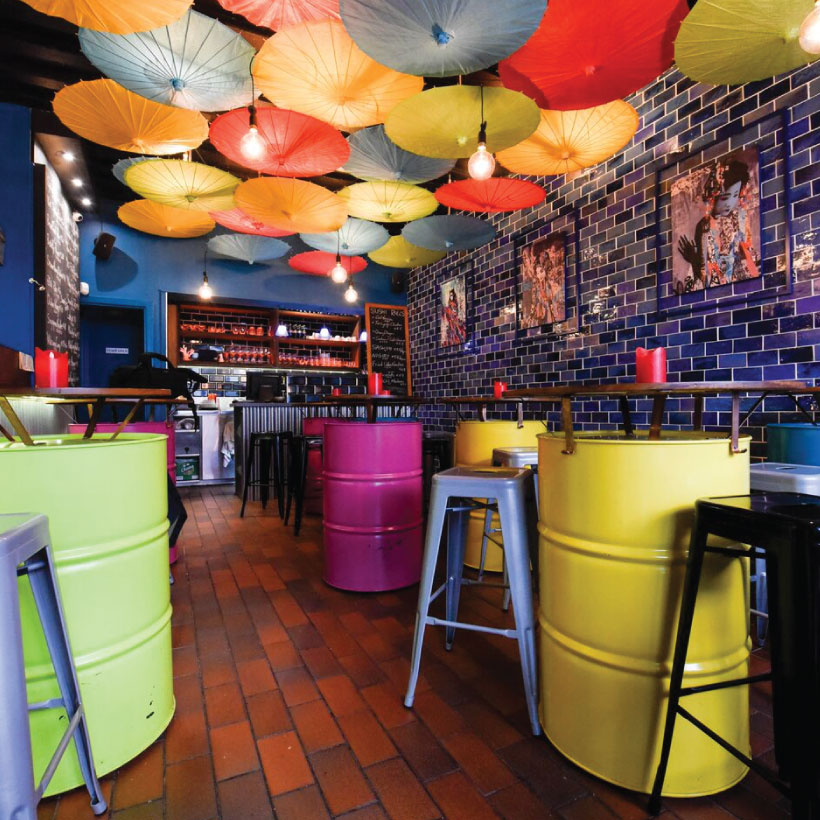 This funky, colourful restaurant has a great vibe and even better food. Asian-style tapas including bbq ribs and sticky teriyaki chicken are plentiful on the menu, alongside wok dishes, pad thai and soup noodles if you fancy something a bit heartier. It's definitely something different for Galway, and has been getting great reviews all around!
For more info on Umbrella, click here.