Fionn and Jonathan Angus are a son-and-father team who are trying to change the world, one chromosome at a time! They are best recognised for their time spent busking, Fionn creating magic with his violin while his father, Jonathan, supports with backing guitar. But these two have many talents outside of music; they are teachers, researchers, journalists, film-makers and artists, to name a few. We caught up with Fionn and Jonathan after another title had been added to the repertoire: comedians.
"It went really well. The people were amazed," Fionn says proudly on the morning after a comedy show at Ireland's Smallest Comedy Club in The Dew Drop. This gig was a trial run for their upcoming shows at Edinburgh Fringe Festival in August. And Jonathan is delighted to say "the verdict is in: Edinburgh will be a big success!".
Fionn tells me why they decided to take the step into comedy. "Learning is a really big part of what we do. I want to gain the skill of speaking in front of a crowd, and also to be able to dodge glass bottles if they get thrown at me!"
Five years ago, the dynamic duo set up a multi-media production and education company, Fionnathan Productions. Since then, they have visited 15 countries around the world; teaching, busking, interviewing and filming as they travelled. They have also opened countless eyes and ears to the word of possibilities for people with developmental challenges.
Fionnathan Productions is a not-for-profit, social enterprise that was initially created with the aim of fostering Fionn's passion for art, film, teaching and nature. Jonathan says that "the impetus for setting up the company was to help Fionn decide what he wanted to do with his life as an adult. I would ask him, as every father does, what he wants to do when he grows up. He would give me a different answer depending on what he was doing at the time. If he was reading nature books he would tell me that he wanted to be the next David Attenborough. If he was playing his fiddle he would tell me he wants to be an accomplished musician. If he was listening to pop music he would tell me that he wanted to become a member of One Direction."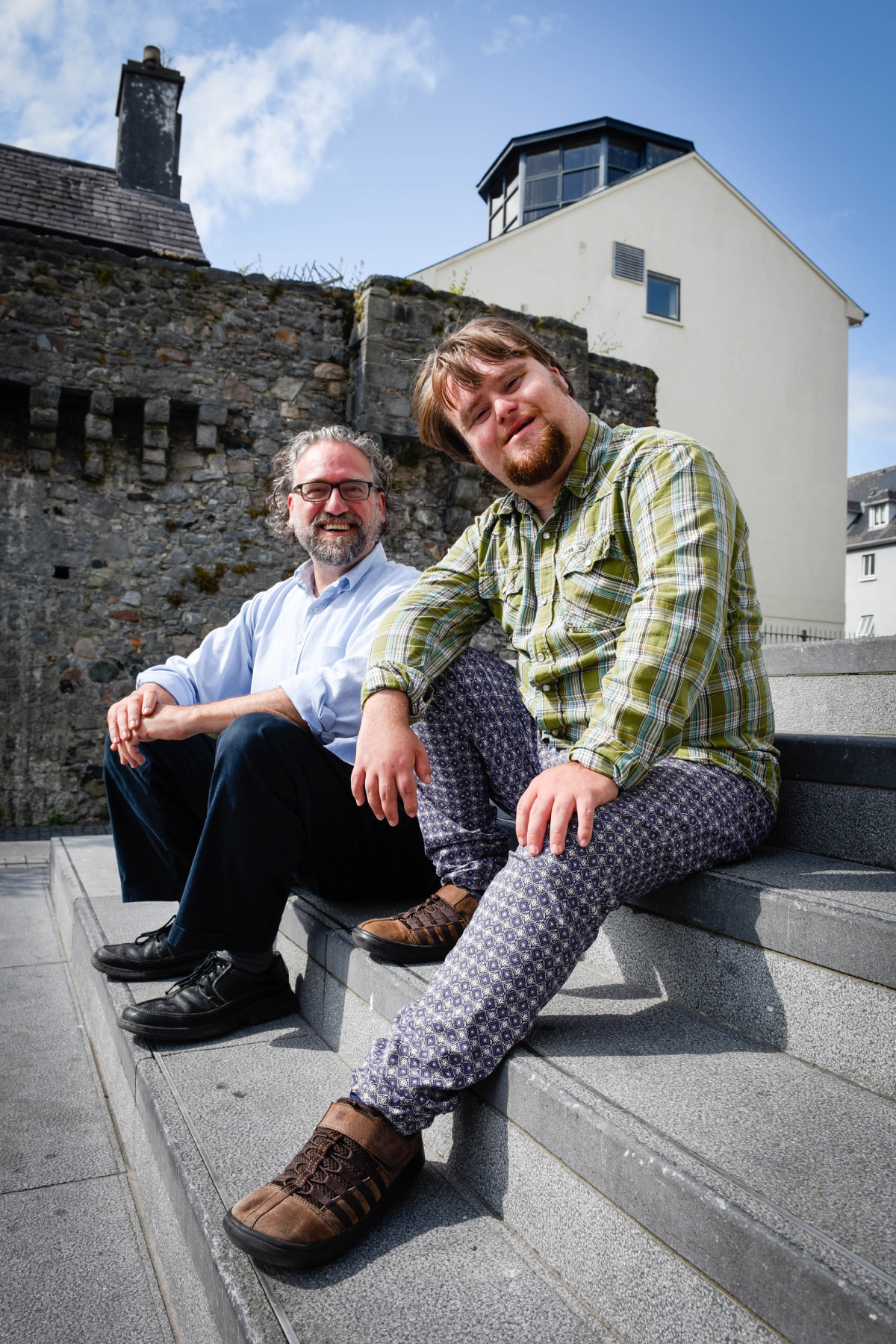 Well, unfortunately for Fionn, One Direction split up in 2015! So the pair embarked on a journey of discovery to figure out the best way for Fionn to achieve his goals. Their first project was to interview other people with Down Syndrome and create a mini-documentary. "We wanted to promote people with Down Syndrome for a group of cyclists who were doing a charity ride. We realised that people are raising so much money for Down Syndrome Ireland and a lot of them didn't even know somebody with this particular challenge. So we travelled around Co. Clare, interviewing people and filming them doing what they liked to do."
So, the task for Fionn was to come up with a basic, short question that would be accessible for all, including people who found language difficult. He hit the nail on the head when he decided to ask the simple, yet profound, question: What do you love about your life?
Jonathan expresses his love for that question: "It really cuts to the centre of things and can be quite disarming. There are people we have interviewed who are used to answering questions every single day and they are often surprised by it."
After completing that first documentary, Fionnathan realised that they should continue asking people, now that they were armed with such an insightful question. They started to interview leading figures in the areas of Fionn's interest. Over 500 interviews later sees them compiling an impressive list of interviewees that includes actors, directors, musicians, environmentalists and politicians. "Hugo Weaving said that was the best question he had heard all week!", Fionn tells me, proudly. "But Angela Lansbury was my favourite. I asked her to solve a mystery about what she loves. Her answer was her mother's influence."

But, the big question: what do Fionnathan love about life? "Well, I actually just love life", Fionn answers. "I love my family, I love music, I love to discover new things every single day." Discovery is exactly what this venture is about. And it's not just Fionn that is learning along the way. Jonathan explains, "Fionn often requires me to slow down and you gain so much when you actually pay attention to things at a slower pace. We have a tendency to skim along the surface. So that's one thing I learned."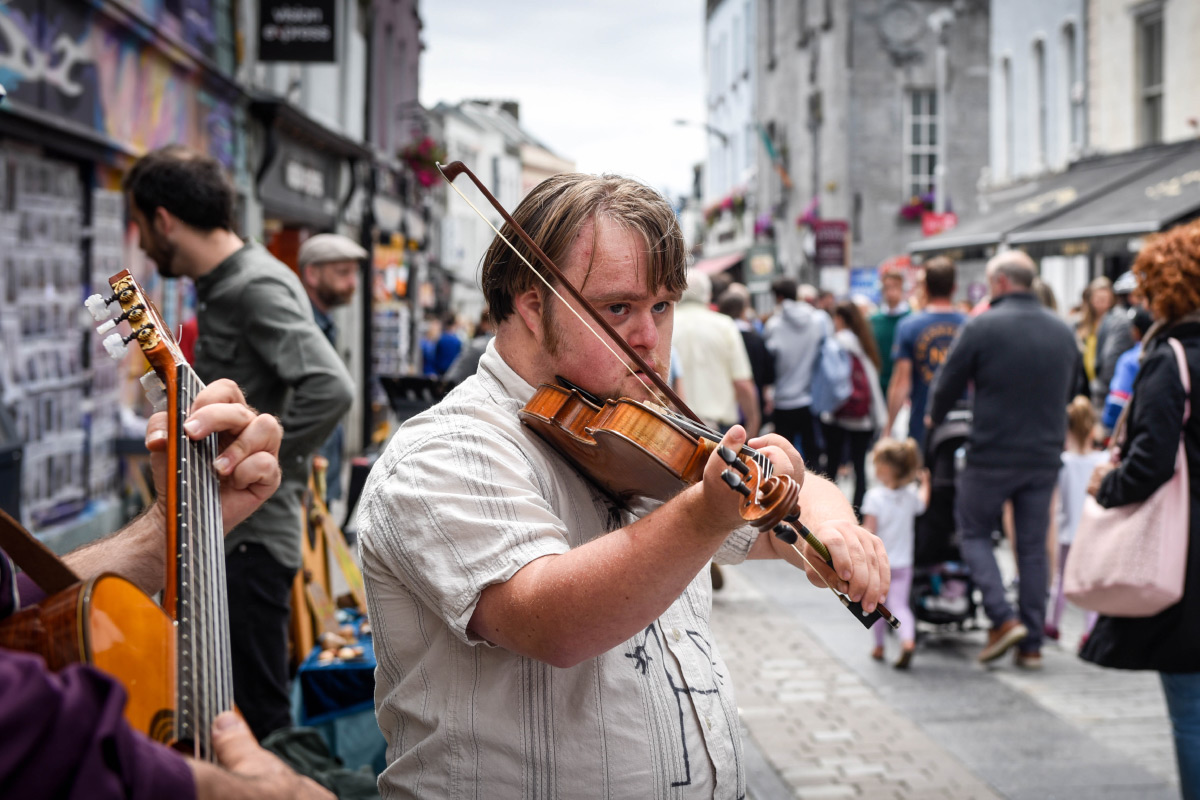 While this all-encompassing media project was designed to guide Fionn through learning about his favourite professions, it has also given them a chance to pass on the knowledge gained from their research.
"We go to primary schools and we teach children about Irish wildlife and, specifically, mammals. I am a heritage specialist, awarded by the Heritage Council", Fionn declares. But his father seems to think he should be giving himself even more credit. "Not only that, but he's the youngest heritage specialist in Ireland! Last year we spent 45 days in various schools talking about that. It's about awakening the children's natural interest in the environment and conservation. Also, having Fionn in a leadership role in front of the students is an advocacy for the inclusion of people with Down Syndrome. For the pupils, seeing somebody like Fionn be treated with respect by the teacher and be allowed to take over the class, that has a powerful influence."
The seeds for these nature lessons were planted years ago when Fionn had to take a break from secondary school. Jonathan recounts telling his son, "Fionn you're so knowledgeable about nature, why don't we put together a presentation and go to the local schools to teach about it?". This opened up Jonathan's eyes to an aspect of disability that he had never considered. "Fionn had a somewhat pronounced stutter when he was in secondary school. I was worried that this would be a problem for the children in comprehending what he was saying. But the kids were actually on the edge of their seats, because of the stutters. I realised that they learned more from Fionn than they would have from me, an experienced teacher. It taught me a valuable lesson, that even things that you can say are objectively a disability can be advantageous in certain situations."
Fionnathan Productions are making huge steps in dissipating the stigma that surrounds intellectual disabilities. They have proven that we are all in the same situation - anything is possible with the right help and support. But they are not content with interviewing celebrities, guest lecturing in universities all over the globe or having artwork exhibited in New York, London and Manchester. They are always looking for the next step. Fionnathan Productions' next project will see them publishing a children's book, entitled Pretty Cool Fionn McCool, in Autumn. To keep up to date with all the exciting plans check out Fionnathan Productions on Facebook. You'll be glad you did!
Links: https://www.facebook.com/Fionnathan/ .
Photos: Boyd Challenger
Words: Ado Lyons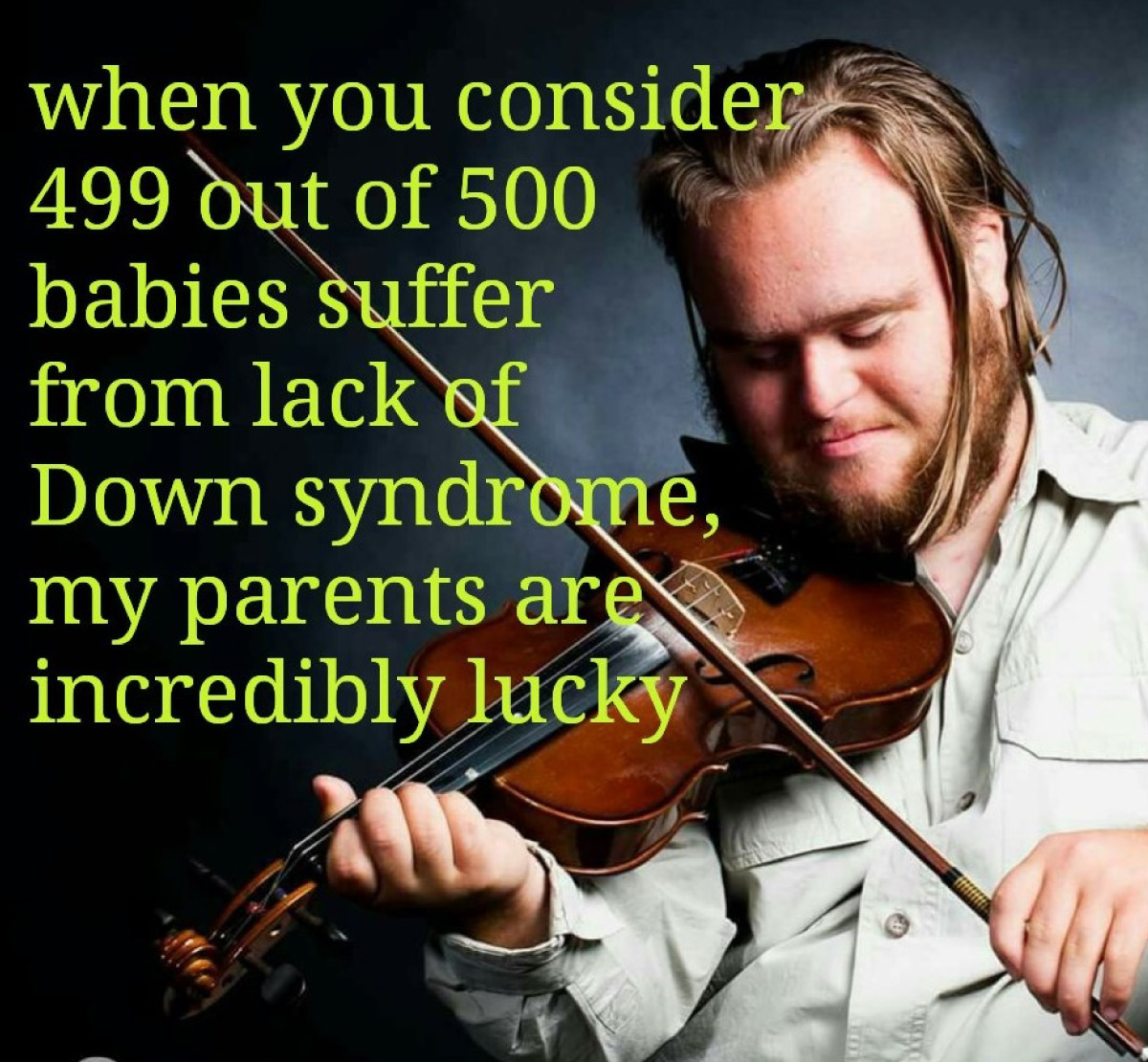 Image via: www.facebook.com/Fionnathan/
Published on Updated on