Taking place this October 24th-30th, Galway is once again transforming into Ireland's Comedy Capital as the Galway Comedy Festival takes to the stage once more! Bringing us seven nights of laughter, mischief and merriment, this year's festival is shaping up to be one of the greatest yet. Check out our top picks right here…

We are only providing you with a snapshot of the amazing events and hilarious comedians that are gracing the Galway stage. If you want to check out the full festival itinerary please tap here to see the full programme and get ready for the party of the century as Galway once again lights up with laughter!
Jim Jefferies: Give 'Em What They Want
25th - 27th of October - Show at 8pm / Leisureland, Salthill / book here
The headliner of this year's festival, Jim Jefferies naturally is the first to make our list. The Sydney native is one of the most popular and respected comedians of his generation, entertaining audiences across the globe with his provocative, belief-challenging, and thought-provoking comedy. For this year's comedy festival he is bringing audiences his brand new show titled; Give 'Em What They Want. No further comments needed.
WOMP Events: Nonsense Night
24th of October - Starting at 8pm / Massimo / book here
After its phenomenal success at last year's comedy festival, WOMP Events' Nonsense Night returns for another night of complete chaos and even more nonsense (if possible!). With support from John Kelly and Ronan Clancy, if you want to let your hair down and lose some brain cells this is the perfect night of entertainment for ya!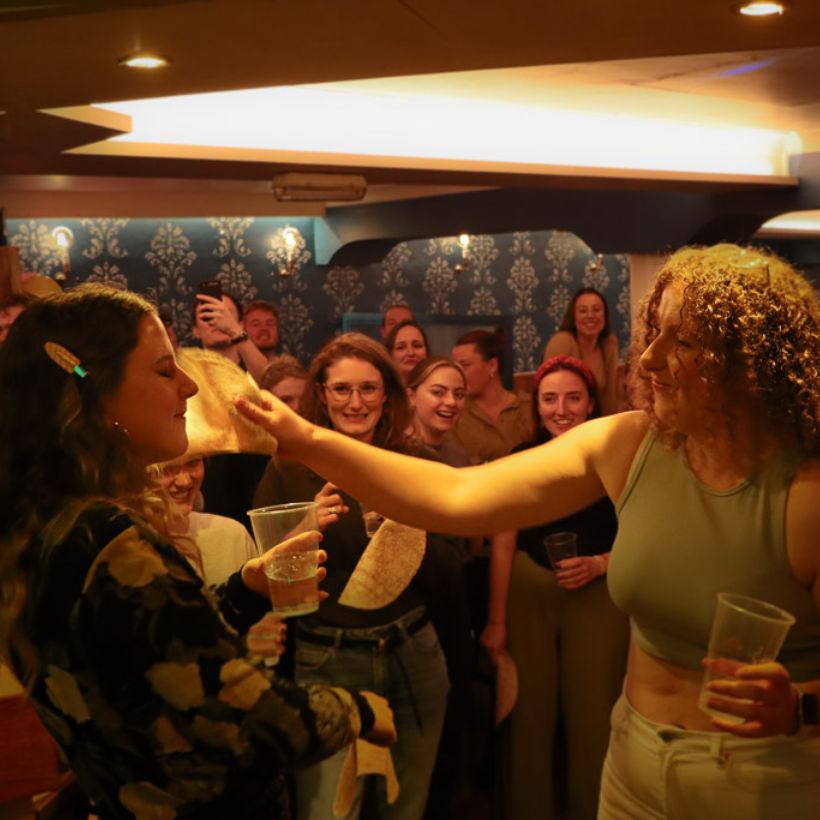 Deirdre O'Kane: Demented
29th of October - Show at 1pm / The Ruby Room at The King's Head / book here
Whenever Deirdre makes an appearance at Galway Comedy Festival it's always a sell out so be sure to get your hands on these tickets asap! Returning for this year's festival Deirdre is bringing audiences her show Demented which pretty much is exactly what it says on the tin. You are not going to want to miss this!
Basement Jokes
25th of October - Show at 8.30pm / The Cellar / book here
Taking over the basement at The Cellar it's Lou Conran, Shawn Uyosa, Ellen O'Reilly and Ronan Clancy. Ronan is actually the co-founder of The Cellar's weekly comedy club Basement Jokes so rest assured he is bringing all his best jokes, a little bit of mayhem and some of his fellow comedians to leave audiences in stitches.
Phill Jupitus: Sketch Comic
29th of October - Show at 3.30pm / Róisín Dubh / book here
Festival favourite Phill Jupitus is making his big return this year as Galway Comedy Festival's Artist-In-Residence. For his solo show, Sketch Comic, Phill will interview a comedian, while he and the audience sketch what they see. This is a completely unique comedy experience so if you are after a one-in-a-kind show this is it!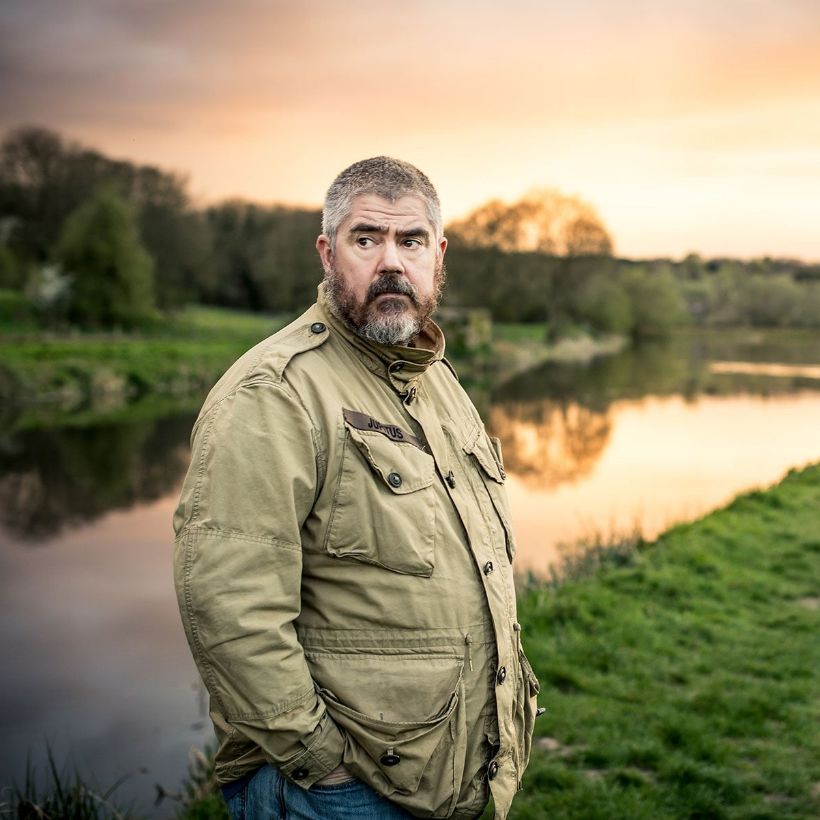 Eejits of the World Podcast Live
26th of October - Show at 1pm / The Ruby Room at The King's Head / book here
What better way to break up your day than by taking part in the tomfoolery of the lunchtime performances at The King's Head. On Thursday, join the Galway Comedy Festival regulars Andrew Maxwell and Glenn Wool as they come together for the hilarious showing of 'Eejits of the World Podcast Live'. The perfect way to break up your work day, don't miss it.
John Bishop Headlines
28th of October - Show at 8pm / Leisureland / book here
From chat show host to Dr Who ally to documentary presenter, John Bishop is a man of many talents, but stand-up comedy is where he shines best and brightest. At this year's festival he is headlining a total of 3 performances in venues Leisureland and Black Box Theatre. On Saturday, he is being joined on stage by Milton Jones, Emma Doran, Karl Spain and Elliot Steel. This is definitely a lineup you are not going to want to miss so get your tickets asap.
Jack Wise: Family Magic & Madness
28th of October - Show at 1pm / An Taibhdhearc / book here
Bringing a show that all ages will adore, Jack Wise is bringing a display of magic, ventriloquism, sword swallowing, and comedy to the Galway stage. Think David Blaine and Tommy Cooper in some sort of comedic car crash and you've got the right idea! Jack is a modern day vaudevillian and has wowed audiences at some of the biggest festivals worldwide so you best believe that this is one show you NEED to be at.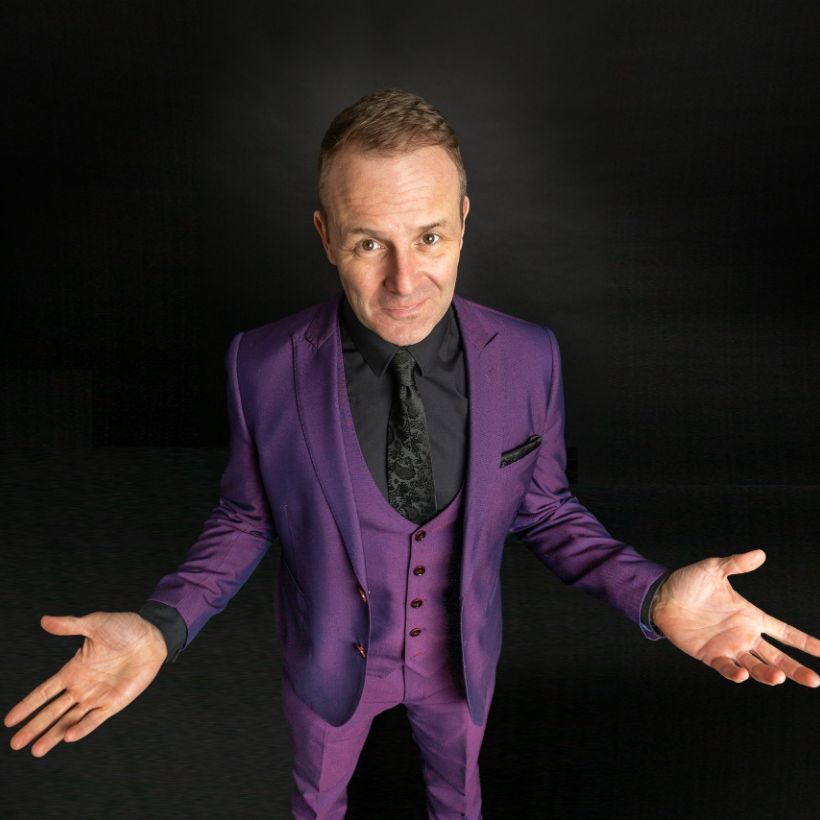 Panti Bliss: If these Wigs Could Talk
28th of October - Show at 8pm / Black Box Theatre / book here
Queen of Ireland Panti Bliss is bringing her smash hit show If These Wigs Could Talk to Galway Comedy Festival after a record-breaking-run in Dublin, Belfast and London. Expect salacious stories, impassioned polemics, and some seriously funny soul searching as Panti takes us from rural Mayo to London's glittering West End, where along the way the answer to her existential question presents itself where she least expects it.
Late Night KARLnival
28th of October - Show at 11pm / Róisín Dubh / book here
Karl Spain, an essential part of Galway Comedy Festival, is back at the helm of his Late Night KARLnival at Róisín Dubh after a year away to tour arenas with Kevin Bridges. Always a must-see, the KARLnival on the Saturday night comprises comedians Milton Jones, Al Porter, Phil Ellis with more to be announced.
Gáire as Gaeilge
26th of October - Show at 8pm / The Crane Bar / book here
Hosted by one of Ireland's best-known Gaeilgeoirs, Hector Ó Heochagáin, Gáire as Gaeilge is a display of comedic genius live through Irish. Some of the best jokes you'll ever hear are through Irish and this year's festival has got the finest lineup of gaeilgoirs bringing them to Galway audiences. Featuring the incredible Aideen McQueen and Eddie Mullarkey.
Faulty Towers The Dining Experience: Lunch Sitting
29th of October - Show at 1pm / The Galmont Hotel / book here
Become part of the action as Basil, Sybil and Manuel serve up mayhem on a plate alongside a 3-course meal and two hours of non-stop laughter. Expect nothing short of guaranteed fun and a brilliant night out as you climb inside the BBC's iconic TV show and experience it from the inside out… With over 70% improvised, this is the completely immersive and highly interactive comedy spectacular where anything can happen… and usually does!
Lofternoon Delights
28th of October - Show at 3pm / The Loft at Seven / book here
Brining a lineup of amazing antics to the stage, Lofternoon Delights are really just that -  an afternoon of comedic delights! On Saturday the lineup will consist of Elliot Steel, Cormac Guinness, Taran O'Sullivan, Chris Watts and Eddie Mullarkey. A perfect way to break up a rainy day in October, we highly recommend booking your spot at one of these gigs.
Closing Gala
30th of October - Show at 8.30pm / The Hardiman / book here
The Closing Gala of Galway Comedy Festival is always a huge hit and for good reason! After a week of nonstop craic and chaos, the festival closes with a lineup of some of the week's top comedians all in one show! So far the lineup for this year's closing gala is; Rich Hall, Seann Walsh, Karl Spain, and Phill Jupitus. With so many more comedians to be announced, you are seriously going to want to get your hands on these tickets before they're gone.
Comedy Club Crawl: Uptown
29th of October - Starting at 2pm / The Blue Room at The Dean / book here
The Comedy Club Crawl is back for Galway Comedy Festival 2023 and if you have never experienced the awesomeness of this comedy crawl you seriously need to book your spot at it this year. With both uptown and downtown club crawl options, on the Sunday join their uptown crawl with comedians Paddy Raff, Ian Coppinger, Sinéad Culbert and Milton Jones.