Female entrepreneurs celebrate 5 years of Irish Socksciety with a product that was once described as "Men's only"! Read more here and celebrate with some awesome special offers...
After awakening the socks market in Ireland back in 2017, Irish Socksciety's two co-founders (Joanna Ciezka and Aleksandra Kieldanowicz) are celebrating 5 years of business and contemplating all the craic that was had from the early days to today's many successes!
Various celebratory birthday offers will be available throughout the month, starting with 25% off your order when you use the discount code 5BIRTHDAY. Now that's a great deal so get browsing their fantastic catalogue right here.
Irish Socksciety specialize in quirky, high-quality, unisex and sustainable socks inspired by Ireland with a special emphasis on the Irish culture, landscape, humour and language. Not just about incredible products, the company has sustainability and community at its core. They introduce campaigns to give back to the community and have only this year donated nearly €10,000 to various charities around Ireland!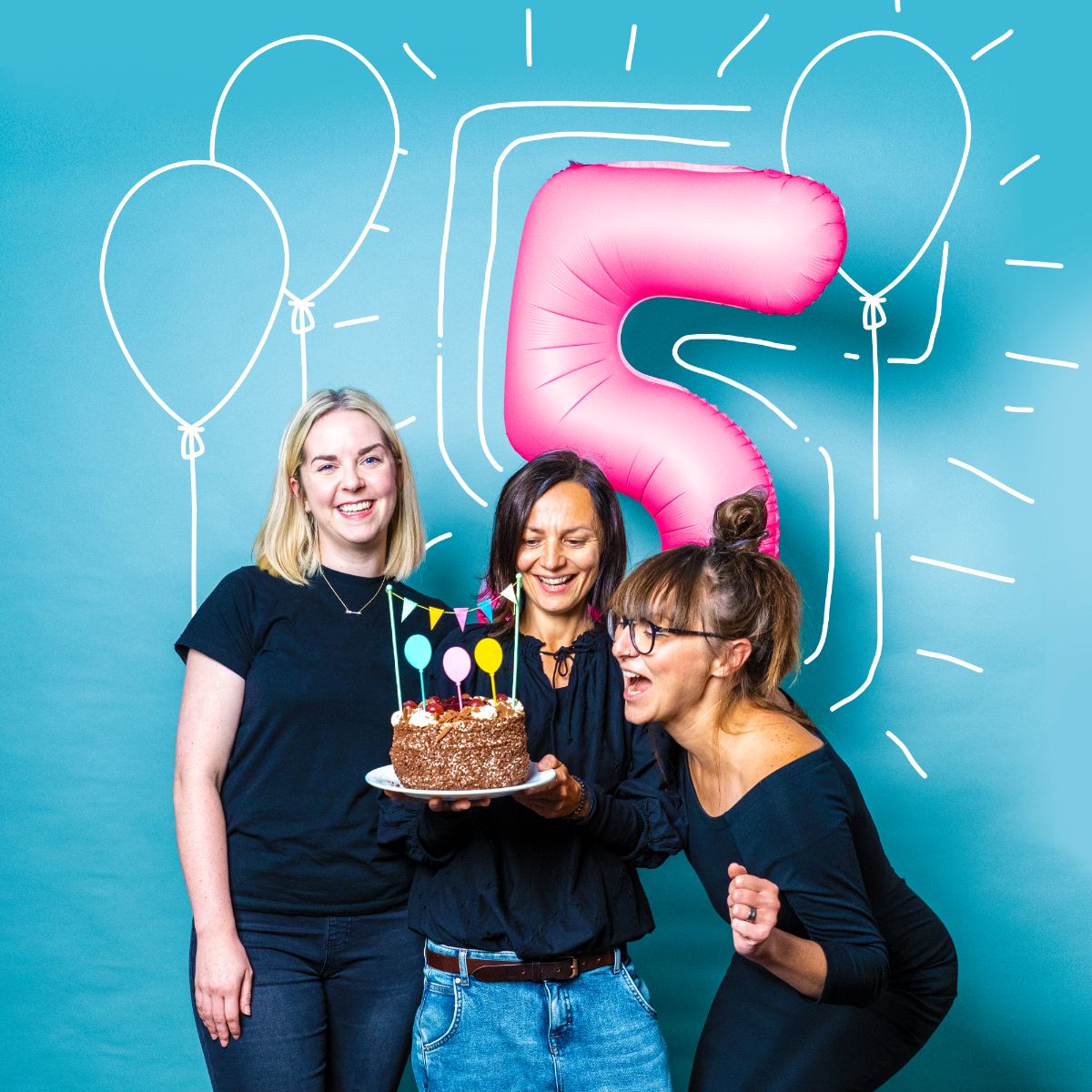 "From day one, it is an absolutely fantastic journey. The business was born out of our genuine passion for Ireland. Our socks carry the Irish identity around the globe and bring the Irish craic to many homes and feet. The business is very dynamic, we collaborate with Irish artists and Irish legends like Bosco on creating new designs", says Joanna.
"These are a perfect, practical gift that makes people laugh and that's the best part of the business", adds Alex.
Irish Socksciety design their socks in-house in Galway City and they can be purchased via their website where customers can buy individual pairs of socks or sign up to a monthly sock subscription. The duo stock their socks in nearly 150 shops around Ireland and abroad, and works with hundreds of corporate clients on bespoke design socks for their company, events or employee engagement (including TAYTO, Flahavans, HubSpot and more).

A member of Guaranteed Irish, named Irish Socks Business of the Year by the All-Ireland Business Foundation two years in a row, and the winners of Ghradam Sheosaimh Uí Ógartaigh 2022 are just a few of the company's achievements from a long list!
"We are very proud of our business and what it stands for. We get to create employment, support the local economy while sharing our passion on products and packaging that are Earth conscious. Enthusiasm is shared and knowledge gained on a daily basis, we survived pandemic which actually made us even stronger. We have plenty of plans for the future and drive to grow our business with the same devotions. Times are dynamic, and are often changing, but our plan on havin' the craic from head to toe never does."
All of us at This Is Galway have loved working with the Irish Socksciety crew since the very beginning, and we wish them a very happy birthday! Find these legends online at irishsocksciety.com or get in touch via the details below:
Irish Socksciety
Unit 1B Liosban Business Park
H91Y1TT
Galway City
info@irishsocksciety.ie
Joanna 0863177840
Published on Updated on