One of our favourite Galway bands, Dott, have just released a brand-new single entitled 'Extra Introvert'
This awesome group create a beautiful swirl of dreamy, 60s beach pop mixed with the lo-fi fuzz of '90s garage rock. Intensely personal and sometimes political lyrics are always delivered beautifully with a heady blend of vocal harmonies.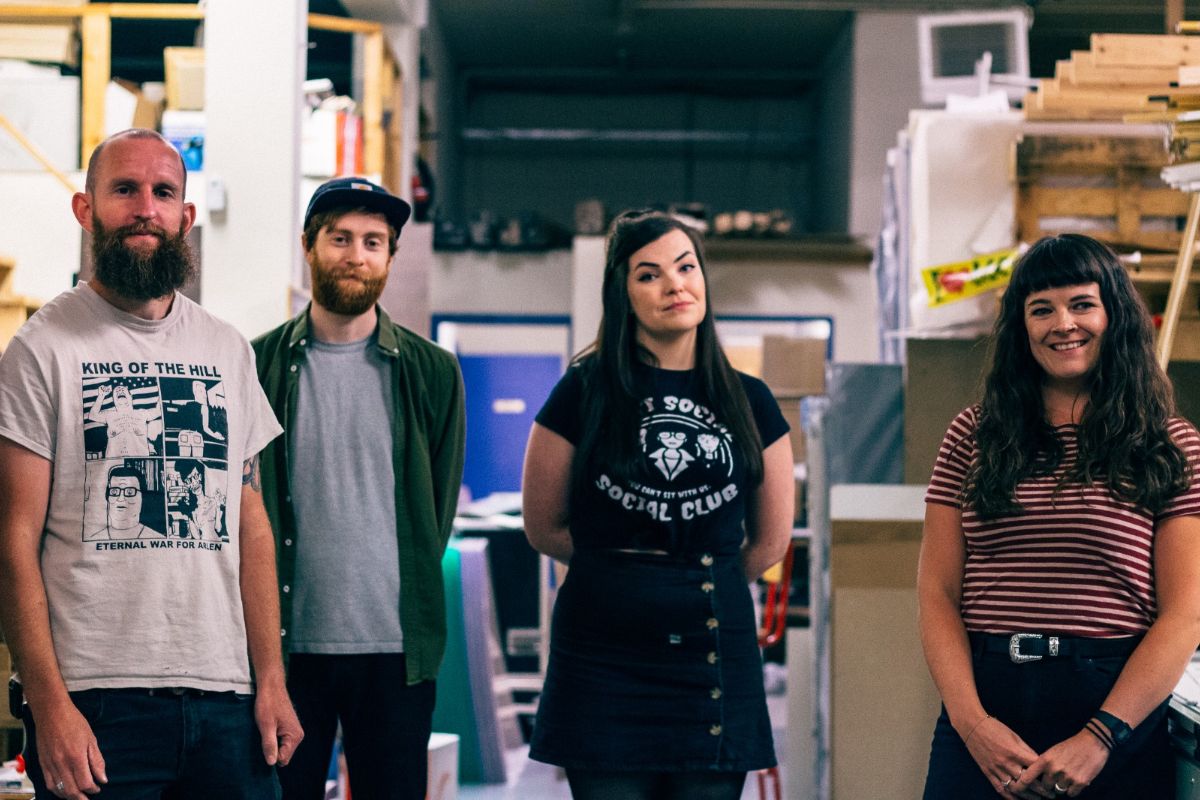 Dott's latest track, 'Extra Introvert', is a sombre summer bop all about social anxiety and finding it hard to communicate. In the music video, lead singer Anna McCarthy attempts to ease some lockdown malaise with video calls, but discovers it only exacerbates her communication problems....mainly because all the calls are to cute little doggos! Check out the video below....

Extra Introvert is the first single from their third album, which they were half-way through recording when the Covid-19 pandemic put a stop to things. Their eagerly awaited sophomore album, Heart Swell, was released on Graveface Records on June 8th 2018. The first single from the album, 'Like a Girl' featured Sadie Dupuis from Speedy Ortiz on guitar. The song was heralded as "an anthem for the Repeal Movement" with a beautiful video featuring many brave members of the Pro-Choice movement. Dott spent the summer busy with performances across Ireland and the UK. Some highlights since their album release included performances at the Galway International Arts Festival, Other Voices Ballina and the Irish and UK tour with We Are Scientists.
With an eager following on both sides of the Atlantic, Dott have appeared at international festivals such as SXSW, CMJ and CMW as well as Irish Festivals, Electric Picnic, Other Voices, Indiependence, Camden Crawl and Galway International Arts Festival. They have recorded live sessions for Ireland's Late Late Show, BreakThru Radio (NYC) Dan Hegarty (2FM), Paul McLoone (Today FM), Arena RTE Radio 1, Across the Line (BBC NI), Ceol ar an Imeall TG4 and Community of Independents, DCTV. Dott have toured and played with bands such as Shellac, We Are Scientists, La Luz, Hinds, Chastity Belt, Sad13, PINS, and Honeyblood.
Photos by Kim McCafferty