Planning a trip to Galway and don't want to leave your furry friend behind? Fear not, the city has an abundance of places that will welcome your four-legged pals with open arms. Whether you're looking for somewhere to stay, eat or just hang out, here are the top dog friendly places to visit with your pooch.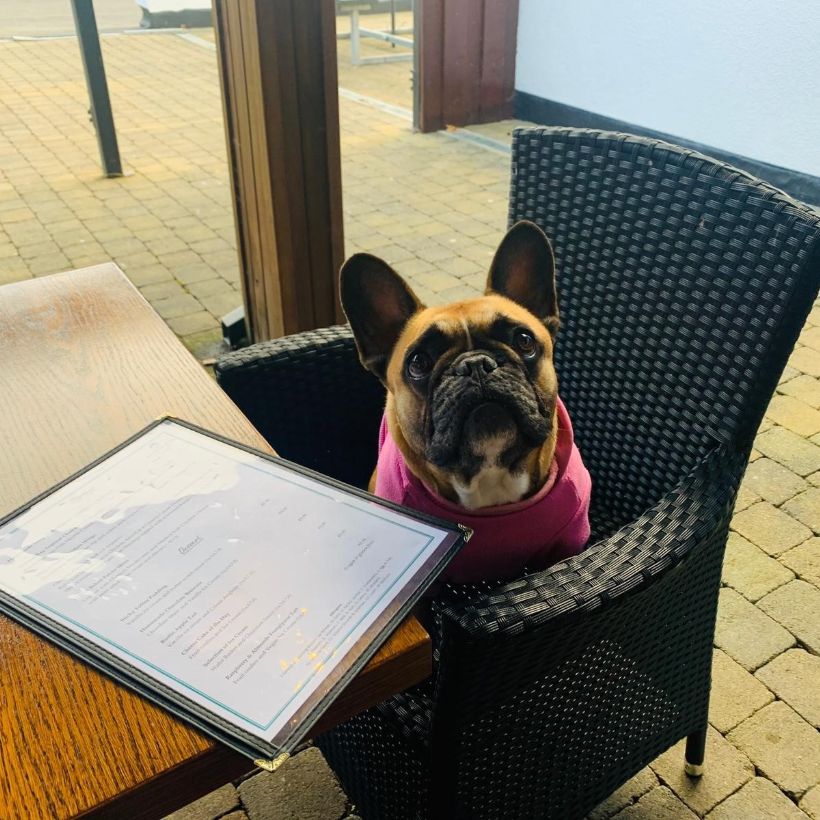 Photo courtesy of Lough Rea Hotel & Spa, featuring Lily, a regular visitor to the hotel
Sleep
The Twelve Hotel
At The Twelve Hotel you and your pet will be in the lap of luxury. This 4-star boutique hotel has lots of dog-friendly services to make you feel at ease during your stay. With a welcome 'doggy bag' on arrival, pet concierge, doggy room-service and an option of staying in one of two larger, doggie-friendly rooms, there are plenty of great facilities to keep your pooch happy and safe. Emergency contact details for veterinary services are at hand, as well as maps of nearby parks and walks. As winner of Ireland's Pet friendly Hotel of The Year 2021, you and your furry friend will be well looked after at The Twelve Hotel.
The Twelve Hotel, Barna  // BOOK HERE
Lough Rea Hotel & Spa
Another option to keep in mind when looking for dog-friendly rooms is Lough Rea Hotel & Spa. Welcoming four legged VIPs for a break away with their family is a top priority for this amazing team. Located on the shores of Loughrea Lake, it is in an ideal spot for a quick morning run after breakfast. With close proximity to Woodville Gardens and a number of walking trails, there's plenty for your pup to explore during your stay in Loughrea. Pop on a leash and escape with your pooch into nature, there are plenty of posts to sniff (we mean for the dog!!)
Lough Rea Hotel & Spa, Loughrea // BOOK HERE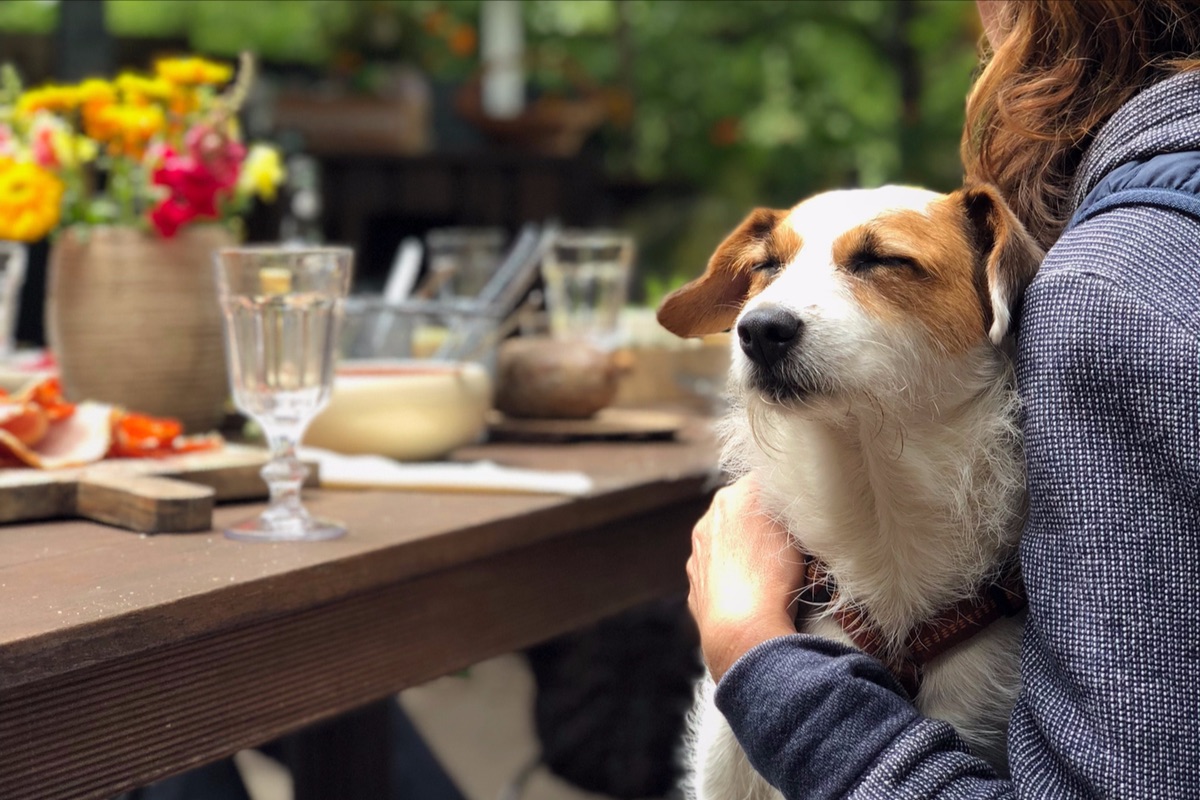 Photo by Susan Matthiessen
Cafés & Coffee Shops 
Kali Coffee Bar
Kali Coffee Bar provides the perfect resting place to recoup after a brisk walk on the Prom. Not only is Kali dog-friendly it's also eco friendly, so you can be sure your pooch will receive the utmost care and attention and might even make some new friends at this lovely Salthill spot. Fueling doggos and their humans since day one, Kali Coffee Bar makes for a well deserved break for a day out by the seaside.
Kali Coffee Bar, Salthill // MORE HERE 
Plámás
Home to everything that makes Galway so special, Plámás has been putting smiles on faces and getting tails wagging since first opening their doors. You heard us! The sound heads at Plámás are only too happy to accommodate you and your furry best friend, and may or may not have some treats hidden behind the counter for them. There's only one way to sniff out the truth so pop in to them for a caife and puppuccino after your next morning walk. You and your pup will be regulars in no time.
Plámás, Galway's Westend // MORE HERE 
Galway Bay Hotel's Beachfront Barista
Soaking in the rays of sunshine at Salthill's Galway Bay Hotel's Beachfront Barista is really best enjoyed with your furry best friend. Open seven days a week this is the perfect place to meet for a coffee or a treat after a walk on the prom or a swim in the bay. Sit out on one of their giant deckchairs with your doggy next to you and enjoy some essential puppy treats while you relax in the sunshine.
Galway Bay Hotel, Salthill // MORE HERE 
Búilín Blasta
A day trip to Spiddal Beach wouldn't be complete without your pup and neither would a visit to the pretty dog friendly café, Búilín Blasta. The folks at Builín Blasta out in Spiddal Craft Village are always happy to see yourself and your pooch coming, and you're guaranteed to leave with your tail wagging. Their newly refurbished space is bigger and better than ever, so there's plenty of room for you and your doggo to relax in the sunshine with a coffee and a doggy bag of sweet treats.
Búilín Blasta, Spiddal // MORE HERE 
Coffeewerk + Press
When you and your puppy are finished exploring the Spanish Arch and Long Walk, the picturesque Coffeewerk + Press should be next on your list. This dog friendly coffee shop is the perfect hang out spot for you and your puppy to take in all the sights and smells of the bustling foodie paradise of the Latin Quarter. You never know who you might spot wandering about, Coffeewerk + Press might just be the ideal place for your doggy to make new furry friends.
Coffeewerk + Press, Latin Quarter // MORE HERE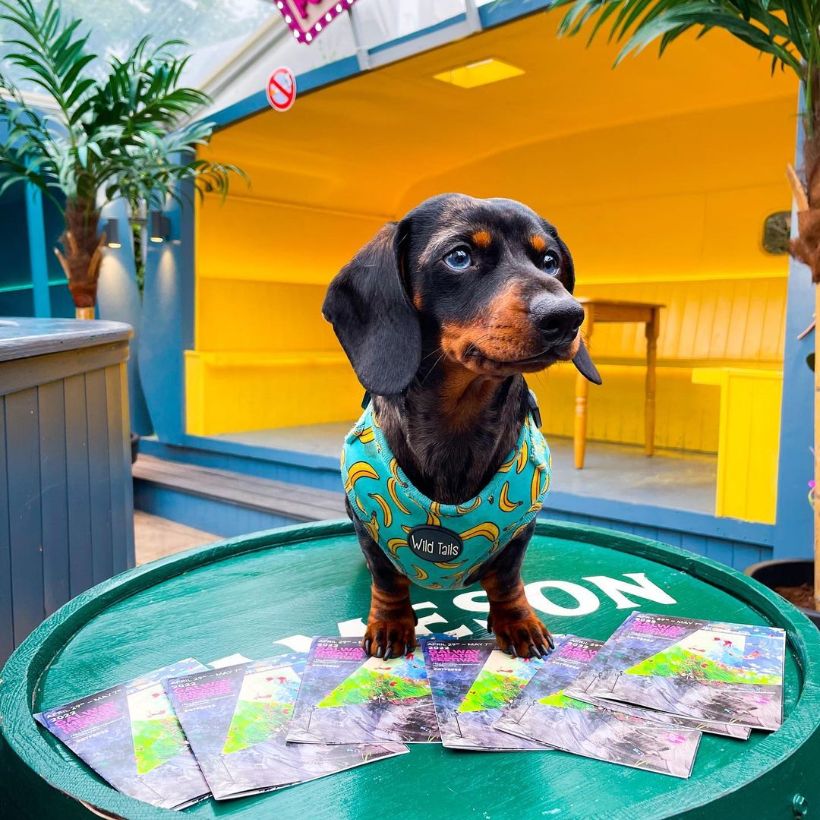 Bars
Taylor's Bar & Beer Garden
When on a night out you're going to want to bring along your best friend, and luckily at Taylor's Bar and Beer Garden you can! The amazing team absolutely love to welcome doggies into their beer garden and have built a stellar reputation for their dog friendly policy. It's all puppy love here so remember to call in for a pint with your pooch when you are in the Westend.
Taylor's Bar & Beer Garden, Galway's Westend // MORE HERE
O'Connells Bar
For a pawsome experience with your pet, O'Connells Bar will never disappoint! When the sun's high and sky blue, there's very few nicer spots to grab a seat outdoors and enjoy the sunshine with your pooch. Winner of Best Outdoor Space in 2022 and home to Prátaí and The Dough Bros, you and your pup will be feeling on cloud nine at this popular Eyre Square spot. Top it off with a few cool drinks for your pup and yourself and you are sure to have a woofderful day out.
8 Eyre Square // MORE HERE 
Crane Bar
If you haven't already treated your pup to a day out at the Crane Bar on Sea Road, you need to ASAP! From creamy pints of Guinness, top notch trad music and a spacious outdoor area, this spot ticks all the boxes for a good time. Didn't you know that dogs love a bit of trad music? Your furry best friend is sure to be leaving them a paw-sitive review after their visit.
Crane Bar, Galway's Westend // MORE HERE 
Carroll's on Dominick Street
When it comes to showing your pup a good time, Carroll's on Dominick Street go above and beyond in terms of hospitality. Birdhouse in Carroll's Caravan Club has got tasty dried chicken wings that are suitable for pups and even "Dog Beer" for when they get thirsty, so you and your best friend can have a proper little meal for two!
Carroll's on Dominick Street, Galway's Westend // MORE HERE
Caribou
There's nothing quite like meeting up with pals at Caribou's outdoor space on a warm evening after work, and that goes for your puppy pals as well. This pet friendly space is sure to get some tails wagging and the dog-loving team are always happy to make new furry friends so be sure to drop by and say hi next time you're around.
Caribou, Woodquay // MORE HERE 
Oslo Bar
Sitting out drinking cans of Galway Bay Beers with your dog by your side at Oslo Bar is a lovely way to cool down after walking along the Prom. The team at Oslo Bar always takes care of their customers and your pet is no exception so call into them soon for a bite to eat and a drink with your little pupper.
Oslo Bar, Salthill // MORE HERE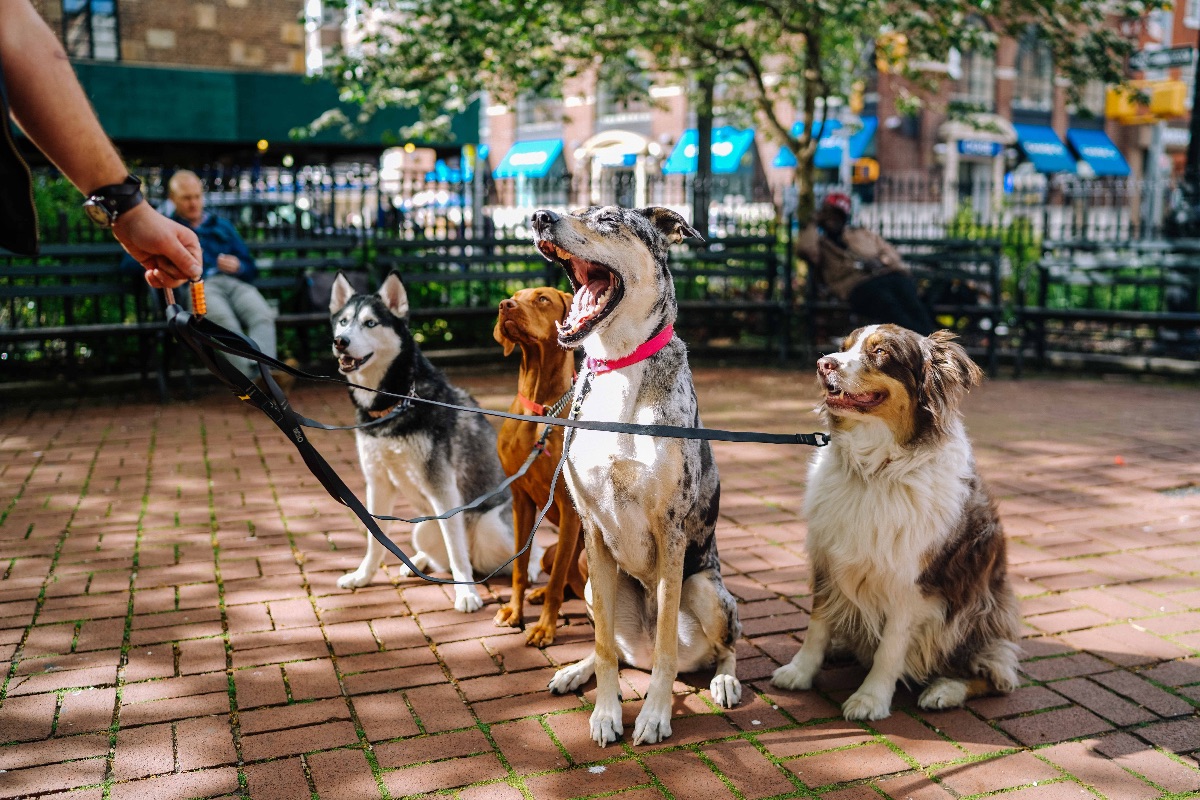 Photo by Matt Nelson
Activities
Bremeny's School for Dogs
Sorry people, this one's just for the dogs! The award-winning Bremeny's School for Dogs  offers grooming services, training, and dog daycare. Their day services offer dog owners peace of mind while they're away from home, and give dogs the chance to socialise with other dogs, get exercise and burn off some (or lots!) of energy. As dedicated dog lovers, this team cares about each one of their furry clients and has your dog's best interests at heart in everything they do.
Bremeny's School for Dogs, Briarhill // MORE HERE
Brigit's Garden
What could be better than enjoying a day out surrounded by nature with your best friend? Take your furry buddy on an adventure and explore the stunning grounds of Brigit's Garden. Let them run off steam in this natural playground. Spending some quality time with your pooch on one of the garden's numerous walking trails and checking out all of its incredible natural features is a great way to bond with your pup.  Just remember to keep your pup leashed as you discover all the wonderful sights, sounds and smells of these Celtic gardens.
Roscahill, Galway // MORE HERE 
Eyre Square
Enjoy a stroll through the city's streets, it really is that simple to entertain your pooch here in Galway. The streets are thronged with friendly people, exciting smells and fellow canines to rub noses with. Why not stop off in Eyre Square and throw around a ball for a while? It's a great spot socialise with other doggie parents. Galway has some of the friendliest dogs in the country (obviously, just like the people!) and they are ready and waiting to sniff your pooch's posterior.
Connemara National Park
Connemara National Park is a dog lover's paradise, and is said to be one of the most spectacular places to hike with your canine companion. With an incredible 2,000 hectares of mountains, grasslands and forests there is never ending possibilities for you both to explore. There are a number of nature trails that you can follow from the visitor's center with a variety of scenic routes to take. Not only is this the perfect place to bring your pooch for a stroll, there is also an abundant history attached to the park to keep you interested too. You and your dog might even learn something new.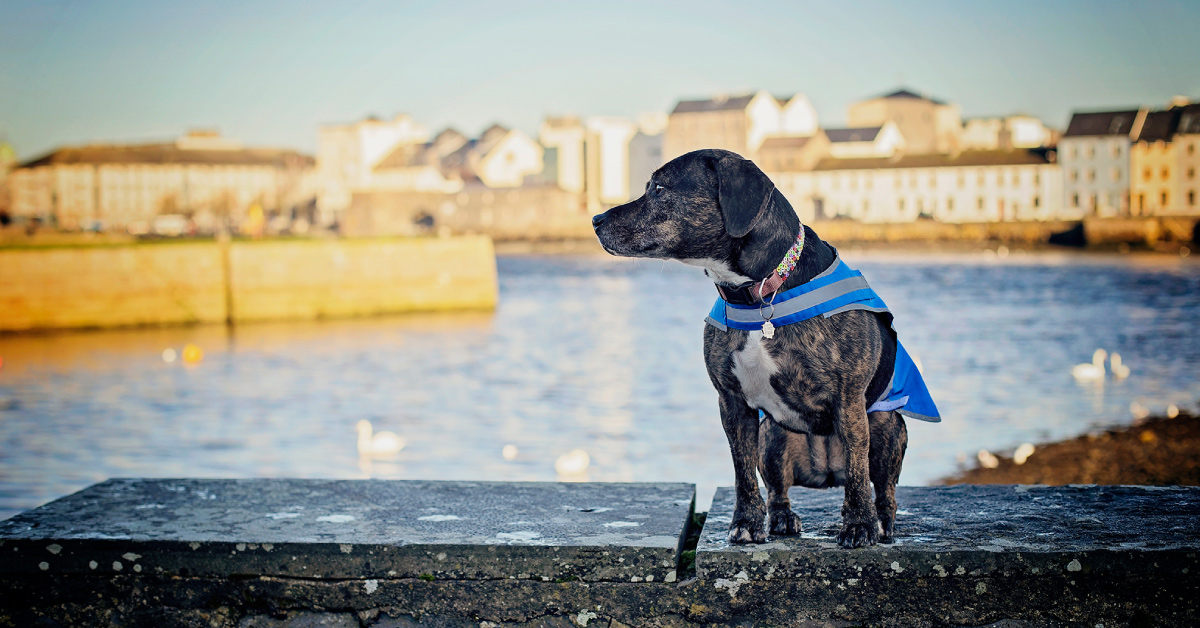 Photo courtesy MADRA
Feature Photo courtesy Shelly Galvin depicting the Clare Champion Dog visiting in October 2020
Published on Updated on