Often overlooked and outshone by the wild Atlantic ocean and its beautiful beaches, the lakes of Galway are severely underrated and it's time we showed them some love!
Galway is such a beautiful, picturesque place when it comes to nature. From stunning trails, to amazing beaches, there is so much to see and do; but Galway lakes have to be up their with the most scenic and exciting places you'll find.
Here are some must-visit Galway lakes: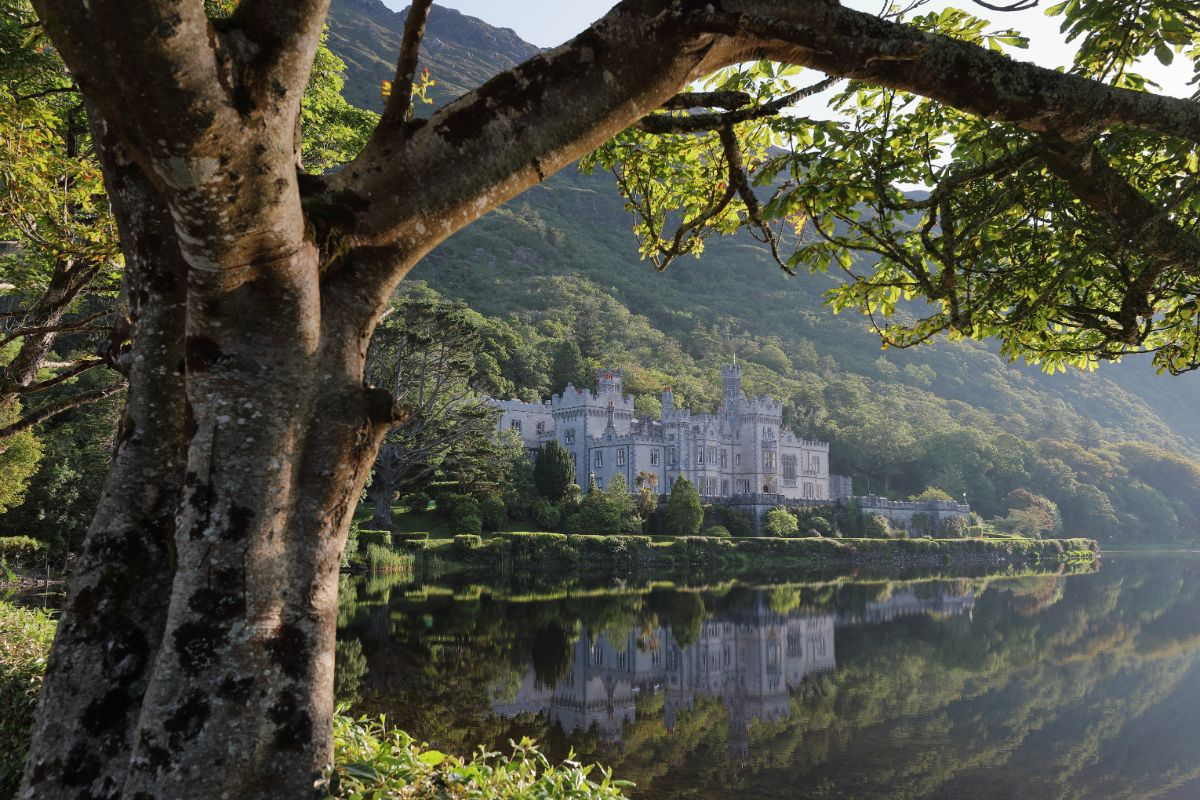 Kylemore Lake
The freshwater lake in Connemara should be on all of our bucket lists! Like Lough Corrib, Kylemore Lake has been named as a special area of conservation alongside the magnificent The Twelve Bens mountain range. The lake, which stretches over 7km is famous for salmon and brown trout fishing. Of course, if you're out there you must visit the gorgeous Kylemore Abbey. It's one of Ireland's main tourist attractions, and for good reason!
Loughrea Lake
Loughrea Lake is the ideal spot for a swim. Just 20 minutes from the city, the lough has a seasonal lifeguard, as well as a Blue Flag award, making it hard to find somewhere better for a dip. As well as this, there are changing rooms, showers and picnic areas to really make the most of your day out. If you're not a swimmer, you can still enjoy the views and surroundings by taking a walk on the lakeside path. As well as the lake, Loughrea has so much to offer, such as Turoe Pet Farm and Slieve Aughty Centre, and if you're killed out after all the going and looking for a place to lay your head, the award winning 4 star Loughrea Hotel and Spa is right on your doorstep.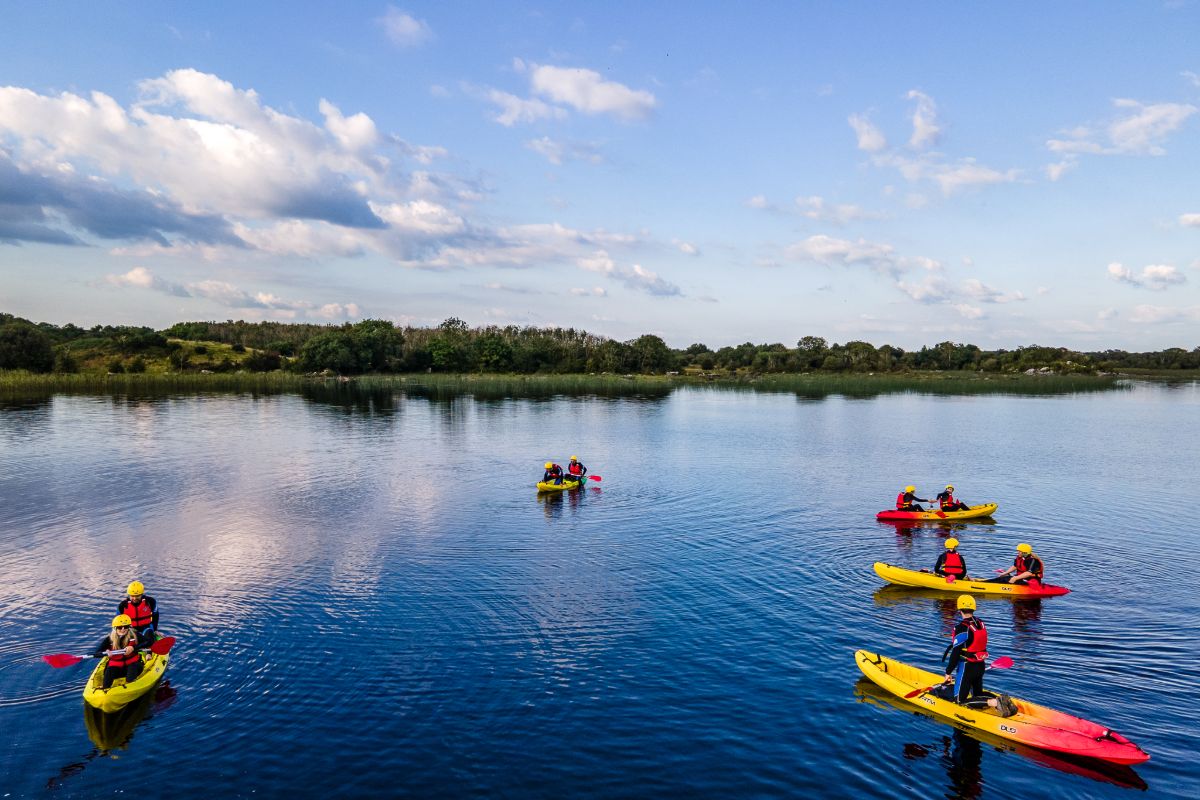 Balyquirke Lake
This Moycullen lake connects to Lough Corrib via a canal and is well known for pike fishing. If you're feeling extra daring after and don't want the fun to end, head to Wildlands and partake in the wide range of watersports they have to offer on the lake such as stand-up paddle boarding and kayaking!
Lough Corrib
The biggest Lake in the Republic, Lough Corrib truly lives up to its hype. With over 300 islands, it is the perfect place to live the Caribbean lifestyle in the West of Ireland and do some island hopping. Inchagoill is the most popular of all the islands as it contains so much history as well as breathtaking views. Lough Corrib is also renowned for fishing, even being named as one of the best fishing lakes in Europe! Anglers, locals and tourists alike can also enjoy the surrounding areas of the Lough, such as Oughterard which is a fabulous town with a wide selection of pubs and restaurants to enjoy.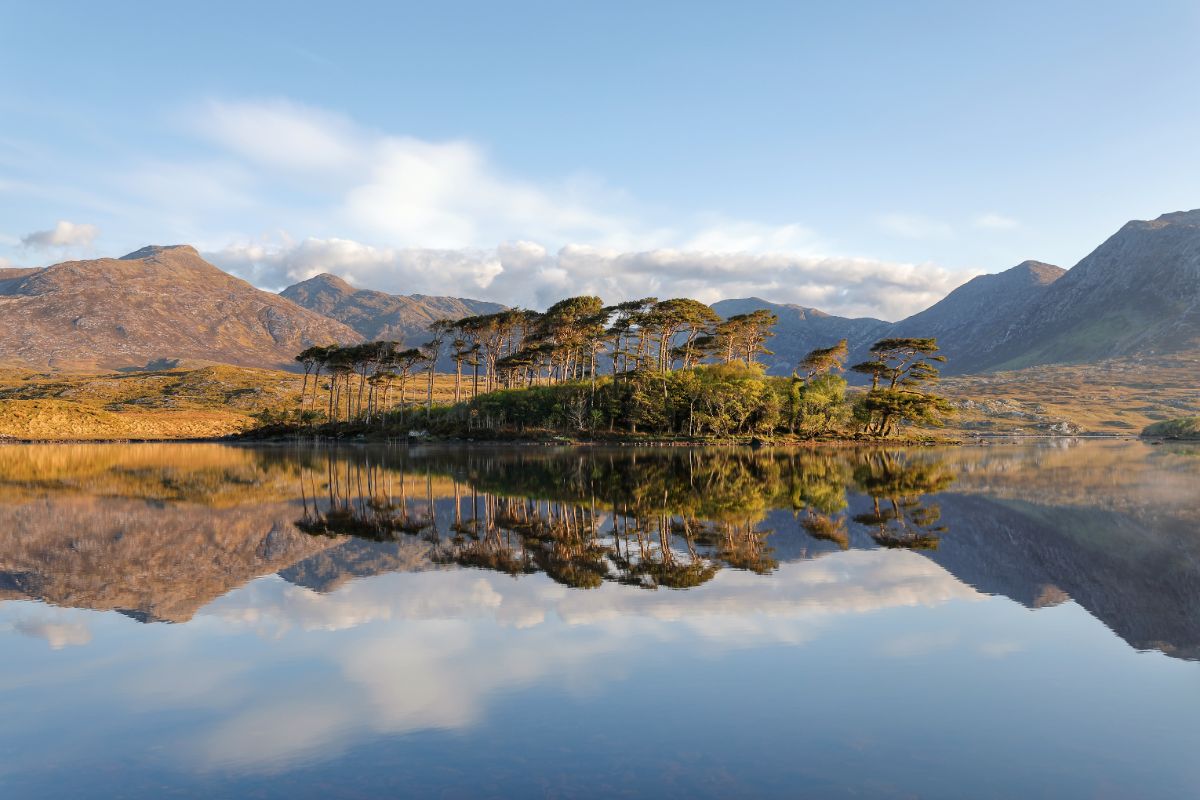 Dellyclare Lough
Derryclare Lough lies at the entrance to Inagh Valley. It's a small freshwater lake, just 4km long, but is famous for salmon, grilse and trout fishing. As well as this, there is an area to park and enjoy the stunning scenes, including the Twelve Bens in the background and the now-famous Pine Island situated on the lake itself. It is an ideal pit-stop for any avid landscape photographers out there or those of you who love exploring.
Lough Coolin
Located at the foot of Mount Gable, this little lake, just three miles from Clonbur, is often overlooked! The lake was renowned for white trout until the early 1960s when pikes were added to the lake by a local fisherman. Pike and perch are now the only fish that swim around here. The Lough was a favourite for picnics and parties hosted by the Guinness family who resided in Ashford Castle just five miles away, well worth a visit if you're in the area!
Photos of Derryclare Lough and Kylemore Lake by @chaoshengzhang
Published on Updated on