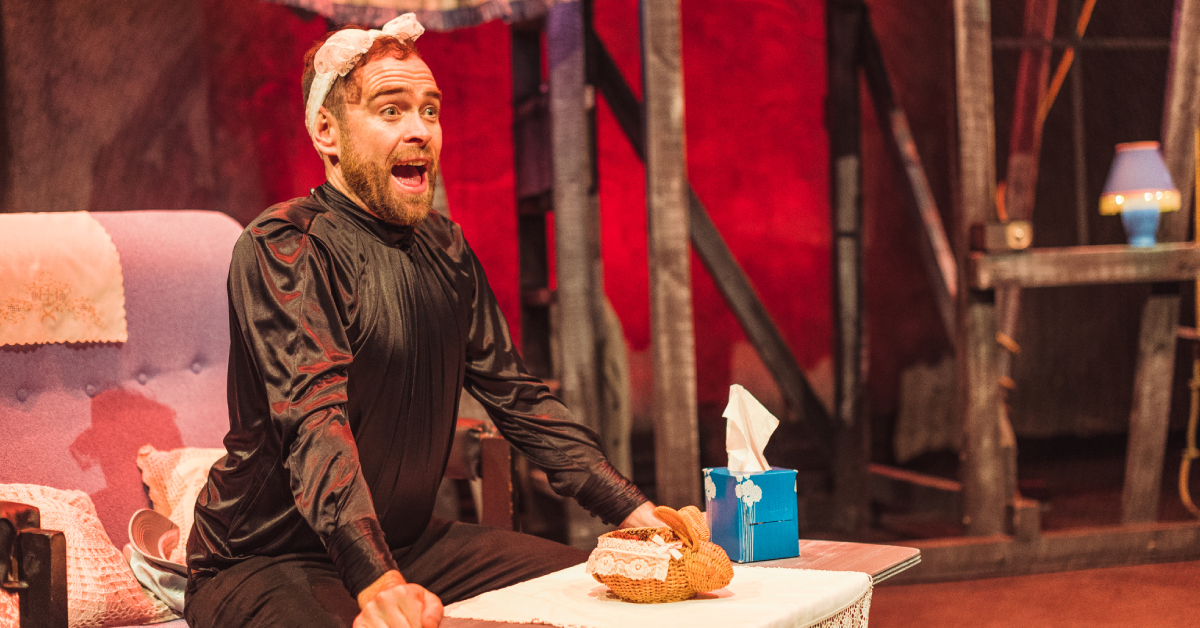 Delving into the roots of Brú with James Riordan
Brú Theatre Company has grown from strength to strength since its inception in January 2018, delivering a bilingual theatre experience enriched with masks, puppetry, live music and dance. Working both as Gaeilge and through English, Brú offer an experience like no other. Delving into the roots of the West coast with a subtle combination of external ideas, Brú has created a rebooted look at Irish theatre.
On a typically wet day in Galway we met James Riordan, Brú's founder and Artistic Director to pick his brain about his latest production and his thoughts on the year ahead.
Through the rainy window of Tartare a colourful figure emerged, rolling gracefully to a halt one-legged on his bicycle pedal. Effortlessly cool in his double denim, James pulled a stool tightly in beside us. With a welcoming smile and friendly presence, he began to take us on a tour of his hectic life; from speaking Irish to mental health, but most importantly about his upcoming play Selvage, showing in The Town Hall Theatre on November 26.
With its first showing back in March this year, Selvage brought musicality, beauty, intense lighting and of course an engaging story line to the stage. With electronic and acoustic music played live by Anna Mullarkey, direction by Lara Campbell and lights designed by Sarah-Jane Shields, Selvage is back and bigger than ever before. The story of Selvage – which means a line of self-securing knitting – is about unravelling the tightly wound hold of modern anxieties and a boy's triumph over his 'gnaw'.
It is a creative examination of the countless avenues people trudge in an effort to make themselves feel calm when deep down a 'gnaw' remains. The use of physical storytelling, puppetry and a live original score brings the story to life. With a glimmer of delight beaming across his face, James admits the play received some admirable feedback. "The reactions were generally very positive; we got some really good reviews that spread the word. We managed to get an audience from many walks of life".
"I know we haven't been in existence for very long, so for us it is great to be trusted by the Town Hall to bring the work"
While it's been six months since Selvage last graced the stage at the Mick Lally theatre, James is excited to come back this November with a different, more edited, version of the show in the hope of it being more successful and engaging than before. "Some of the characters have now disappeared or merged into others. It took more time but it's just a bit more clear and distinct about what I'm trying to say. In that respect, it gives a lot more time for things to breathe." Similarly to the gnaw taking reign over Joe's life within the play, James felt a niggling need to tie up the straying ends of the original script that gnawed away in his mind. "I wasn't happy and we all felt like it needed more time. That was a big learning curve for us from the point of view of Brú because we are a small and publicly funded company. We were trying to run before we could walk!"
While discussing the overriding theme of anxiety within Selvage, James also revealed to us his own struggles with mental illness and anxiety. Since going through a difficult time a couple of years back and trying to feel better, James has used his own personal battles to create a work of art that is very engaging, without becoming too personal.
"I had a personal journey on how to feel better in myself," he admits. "I suppose the play talks about that. Relying on yourself to make yourself feel better. It mainly addresses the reality that most people are dealing with some form of anxiety, whether it be full blown unease or just having a nervousness around people. It is very common, which I feel is why people respond to it so well".
"It's like waves. We are riding high at the moment and next year there may be nothing and I am very aware of that, so I am just enjoying it.""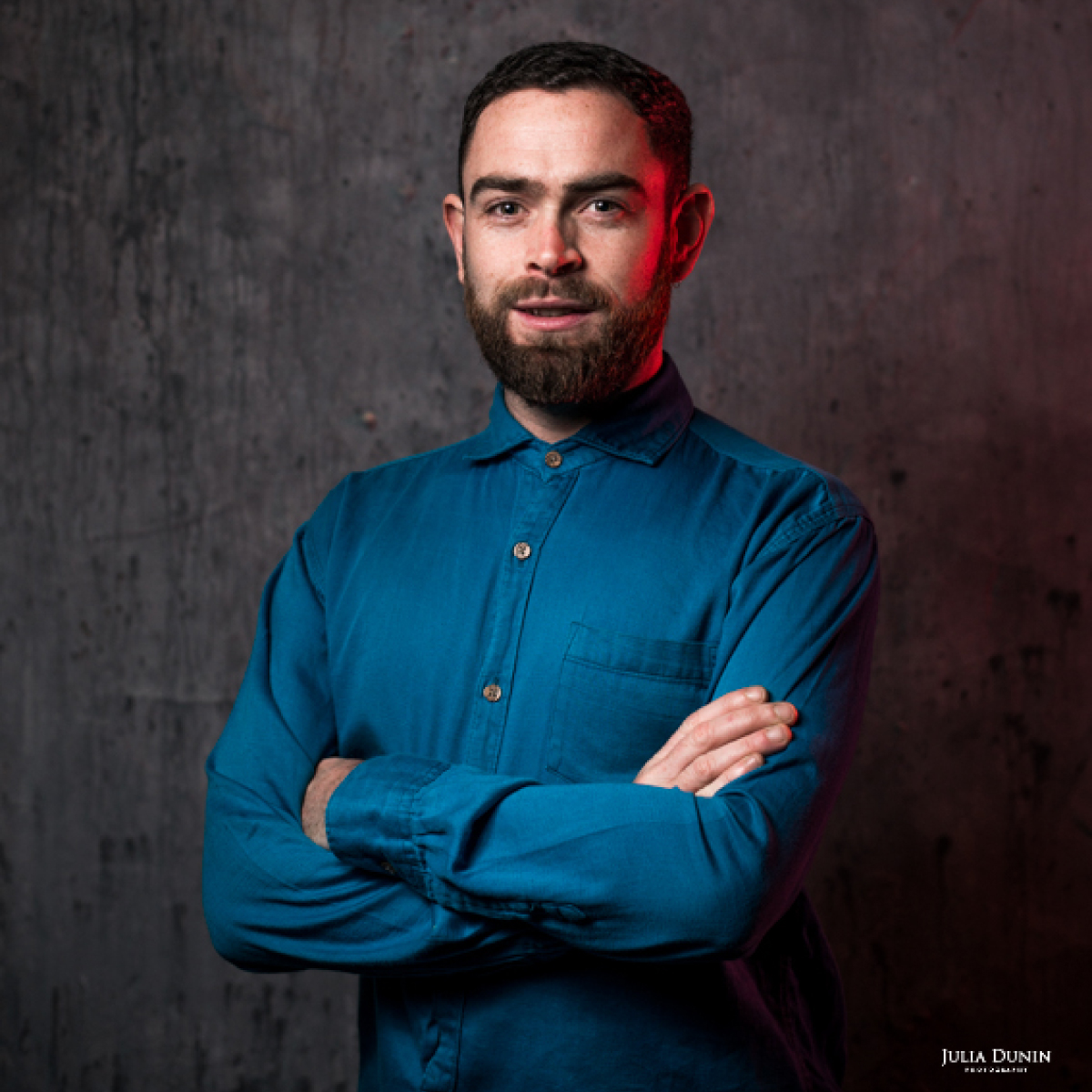 It is very clear that James isn't phased by the level of labour or time being put into each piece they produce. While Selvage is currently both James and Brú Theatre's main focus, we quickly learned that there is much more to their schedules. Being commissioned by Galway 2020 and NUI Galway Theatre Company quickly peaked our interests; for such a young company it was inspiring to see how much was really going on behind the scenes. James tells us of plans, for a 'site specific sound installation piece that will be based on old Irish language texts that have been translated'. This is all part of the 'Aistriú' project as part of Galway 2020's ever-expanding programme.
As well as all this, James has also been chosen as part of 'Make a Move', which is a creative European art incubator for ten European theatre makers that travel around to different cities. The project will produce at least 10 new contemporary theatre productions that will be presented as work-in-progress to audiences in three project partners' countries (Galway, Rijeka and Targu-Mures). In every lab they have ten local artists – and James iterates how lucky he feels to have such opportunities;
'We were lucky enough to have great local artists from Galway come down and through that I have met an amazing choreographer and theatre-maker who works with audio also. He's called Rodrigo Parejo and he is involved in the project [and] Doctor Máiréad Ní Chróinín of Moonfish is also involved, which we are delighted about'.
With such exciting times in store for Brú and James, we found it hard to wrap our heads around the level of effort being put in to every last task. Circling back to Selvage, how did James manage to work within both the role of writing and the role of acting in this piece? The answer is Lara Campbell. James' face lit up at the opportunity to talk about the director of their upcoming show. "An amazing director and long term friend of mine. I asked her to direct it because I knew we would have a good shorthand and she's a little bit out there, which I love'.
"Remembering it is my passion and not just my job."
Having grown up surrounded by the Irish language, attending an Irish speaking primary school, Riordan grew to love and respect the importance of remembering where we come from. Even after school, his admiration for the use of Irish continued to grow. He moves energetically closer, stating "I started to use the language in a professional capacity and as a form of communicating because I wanted to, not just because I was forced to." In that very moment came timely interruption from one of his friends. The ensuing chat as Gaeilge was all the convincing we needed to understand his level of admiration for the Irish language.
The opportunity to create a company like Brú alongside his friend Gill Murray was a dream come true for James. After returning from living in Berlin and London, he was looking for his next step. Who knew incorporating a somewhat fading language to the realm of theatre would be the way forward? For James, it was extremely important to realise that he is very lucky to have an Irish language theatre to present and to have people still come.
"Having Brú's first production Cleite in Baboró last year, it was great seeing older children engaging in the Irish language, masks, Sean-nós singing and silent site specific theatre. It inspired us to push mask theatre further and feel like we're going in the right direction with the aesthetics." The team are now working towards their new production Nighland, which will be a show created for young people and produced through Baboro's 'Pathways to Production'. It will be developed and shown as part of Galway's 2020 programme with both an Irish and English version. Enthusiastically James declares that Nighland is coming along in leaps and bounds from where it first began as an idea to where it has reached now. "You can't buy it, and you can't make it up and you can't sell it, and sometimes you can't find it." It makes it all worthwhile, when it finally comes together.
"It's when you're making work and you're banging against a wall and all of a sudden the wall breaks and it just works. That's the sweet spot for me."
Throughout our coffee with James, it was clear all the energy in the room was coming from him, and not the caffeine. With such enthusiasm for the work he does, we found it impossible not to grip onto every last word. Coming to the Town Hall Theatre on the November 26, Selvage is fast, visual, dark and funny. With new writing, physical theatre and the electronic sounds of Anna Mullarkey's music (which is, in itself, well worth a ticket) there is no reason not to head along to see this production.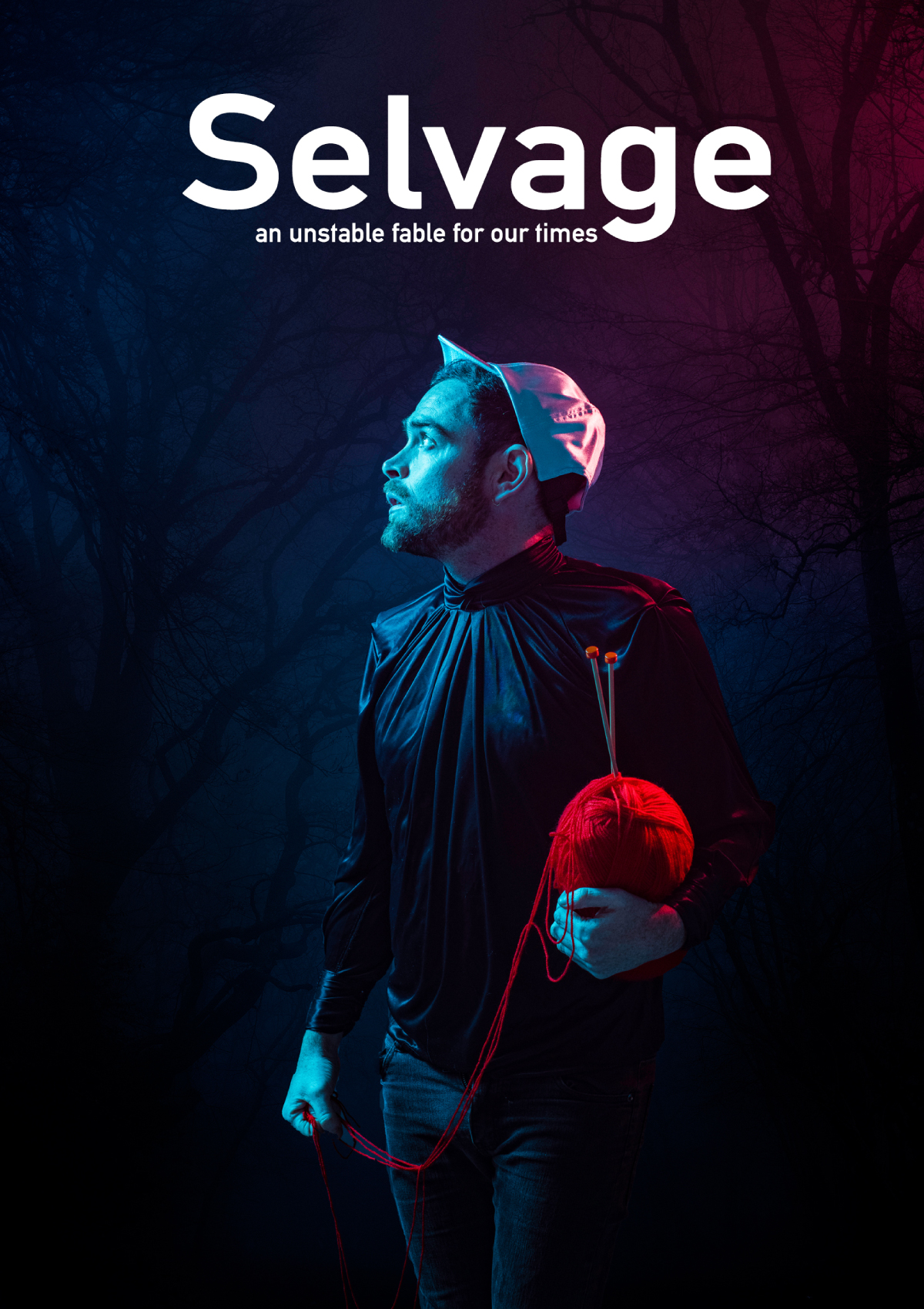 Words by Hannah Hession & Ciara Brennan
Photo courtesy James Riordan