Brite Mobility is changing the way we move here in Galway with some incredible innovations and excellent service. Find out more here...
Galway transport provider Brite Mobility have accomplished a lot in the past couple of years thanks to their climate-conscious approach to business. As Ireland's only fully-insured electric micro-mobility provider, Brite has come in on the ground floor of an exciting new market, and they're ready to take Ireland by storm with their app-operated fleet of ebikes, as well as Brite's new emoped rental offering which launches in April.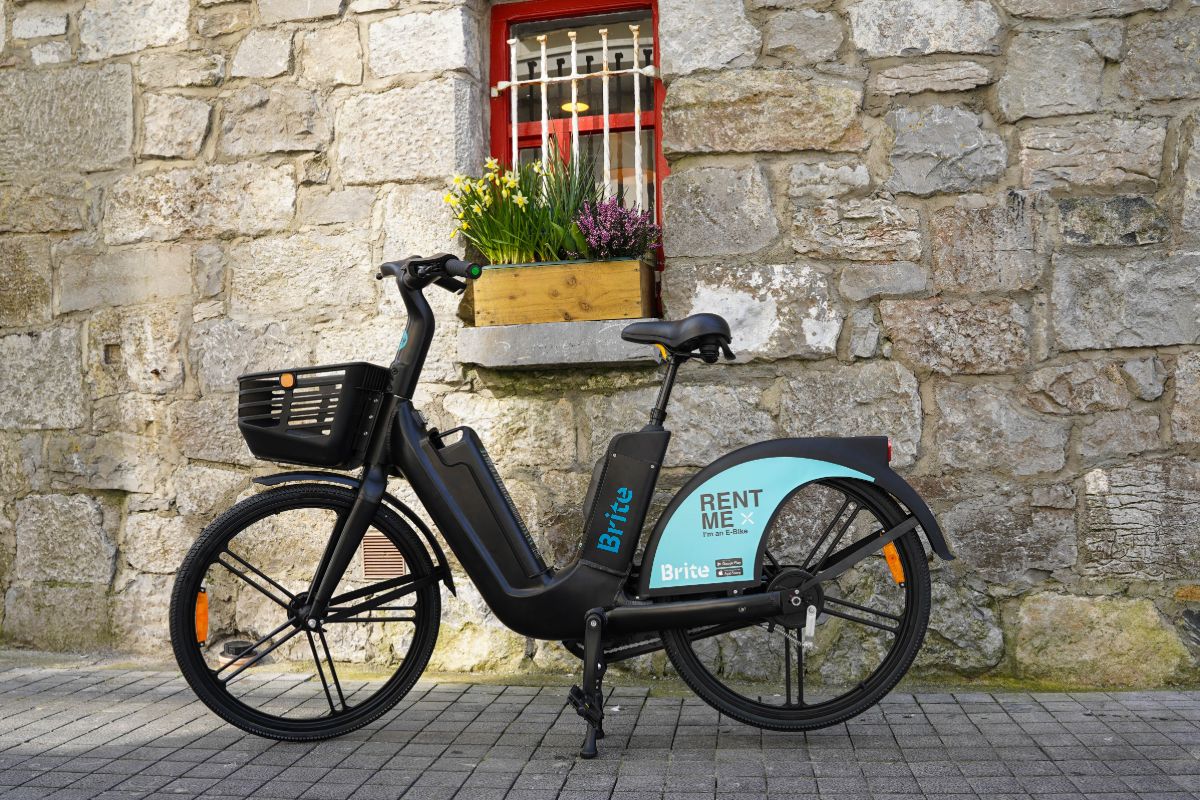 Built with the planet in mind
Brite's #BeBrite philosophy is all about building a clean transport future by removing the need for single-occupant cars and diesel-powered buses in the city. With their versatile and climate-friendly new fleet, Brite are responding to the need for Irish cities to become less dependent on traditional modes of transport. The efficiency of their vehicles means the transition doesn't have to be a difficult one - Brite riders can cover up to 50kms on a bike and 100kms on a moped. Meanwhile, Brite's electric bikes are equipped with motors that can help you reach speeds of up to 25kmph (or 45kmph with a moped). All of this is excellent news for commuters, food delivery outlets, and anyone who enjoys spinning around the city in the open air!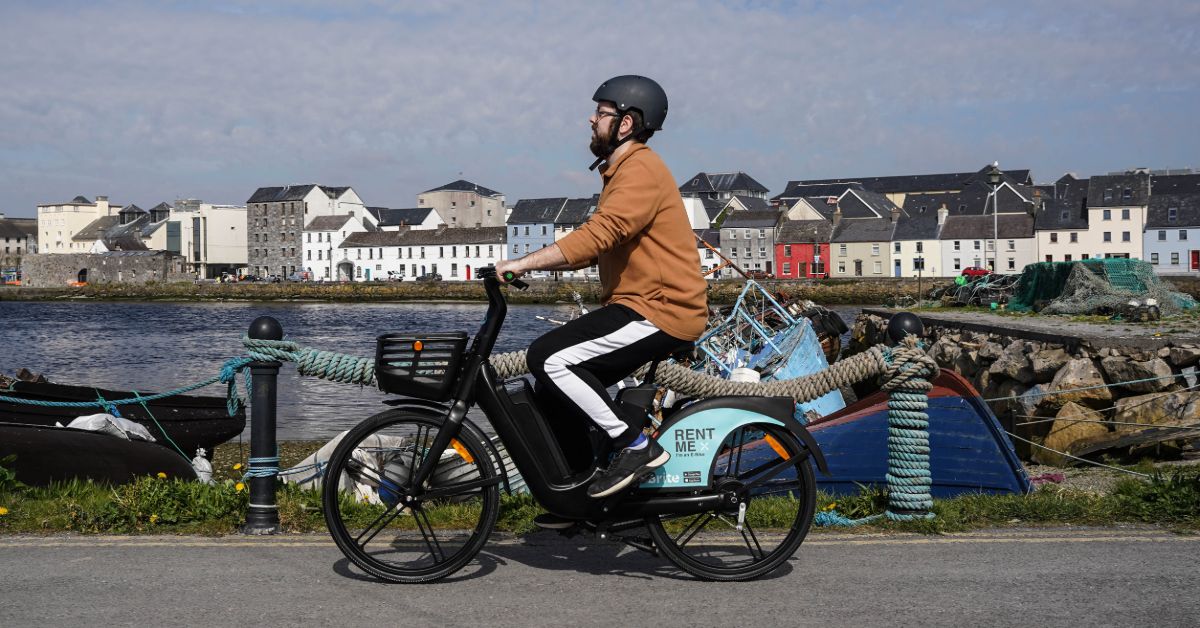 Ebikes and emopeds designed for work or play
For many, the compact size of ebikes makes them ideal for skipping city traffic or finding better parking spots. Swapping four wheels for two (with an electric motor to boot) can mean a shorter commute or one that paves the way for a more active lifestyle. But Brite's vehicles also have the potential to change the way local businesses deliver. So far, Brite Mobility have partnered with popular restaurants, Magnetti's and Vocho (who are using the ebikes to fulfil their delivery orders) and work closely with Irish food delivery driver network, Gigable. Brite are also planning the launch of a national service where ebikes and mopeds will be available for rent at car parks all over Ireland.
But it's not just Galway businesses or locals who can avail of their rental service - Brite also caters for social cyclists, adventurers, or holiday-makers looking to make the most of their time in the city. Visitors can easily rent an ebike for an afternoon and are free to explore the City of Tribes at their own pace.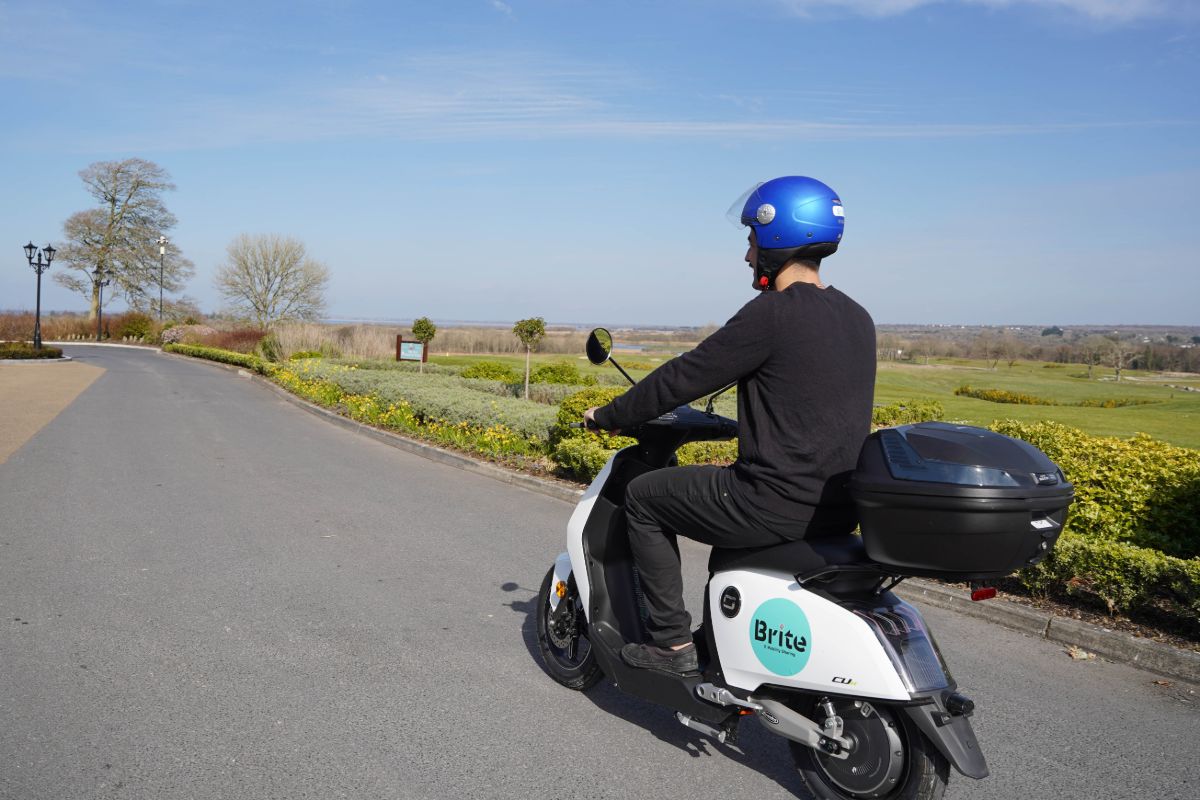 Navigate their app quickly and easily
Brite's app is the magic sauce! It makes the whole rental process super easy. Once you have added your personal and card details, you'll be ready to verify your ID. This is so you can avail of Brite's insurance and it's worth the 5 mins it takes to sign up, trust us! After you've got the green light, we recommend grabbing a bunch of pals and using the map feature in the Brite app to locate bikes in Salthill, Knocknacarra, Westend, NUIG, and beyond. You honestly can't go wrong with a bit of good company and all those gorgeous Galway views.
Really Great Value
The beauty of renting an ebike lies in how far it can get you for so little an investment. According to Brite's team, most riders will spend about an hour or so on the bikes, and their pay-as-you-go plan costs around €13 for an hour's cycling. But you'd be surprised by how much of Galway you can experience in that amount of time. In one hour, you can escape the city and take a spin out to Silverstrand beach with your picnic gear tucked into the front basket. Enjoy sweeping views of the bay from Barna Pier, or head to Glenlo Abbey for their famous afternoon tea. Even a thirty-minute spin out to Blackrock leaves you with time to enjoy a quick swim after jumping off the top! There's the added bonus that Brite have a parking bay located right at the entrance to the diving tower too.
Ready to get on your ebike? Download the app for Apple or Android now and prepare to fly.