The west of Ireland's largest architecture festival is celebrating its return to Galway from September 29th to October 8th, with the theme of 'Re-Mapping' as focal point!
From 29 September - 08 October, Architecture at the Edge Festival returns with a critical and climate-friendly festival program that will embrace a wide range of city walks, seminars, exhibitions, talks, film screenings, workshops, and more.
This year, the festival is set to have the perfect host for its showcase exhibitions, with a range of works to be displayed at the Printworks Gallery next to the Portershed a dó on Market street for the duration of the event. The RIAI President, Charlotte Sheridan will formally open the Festival.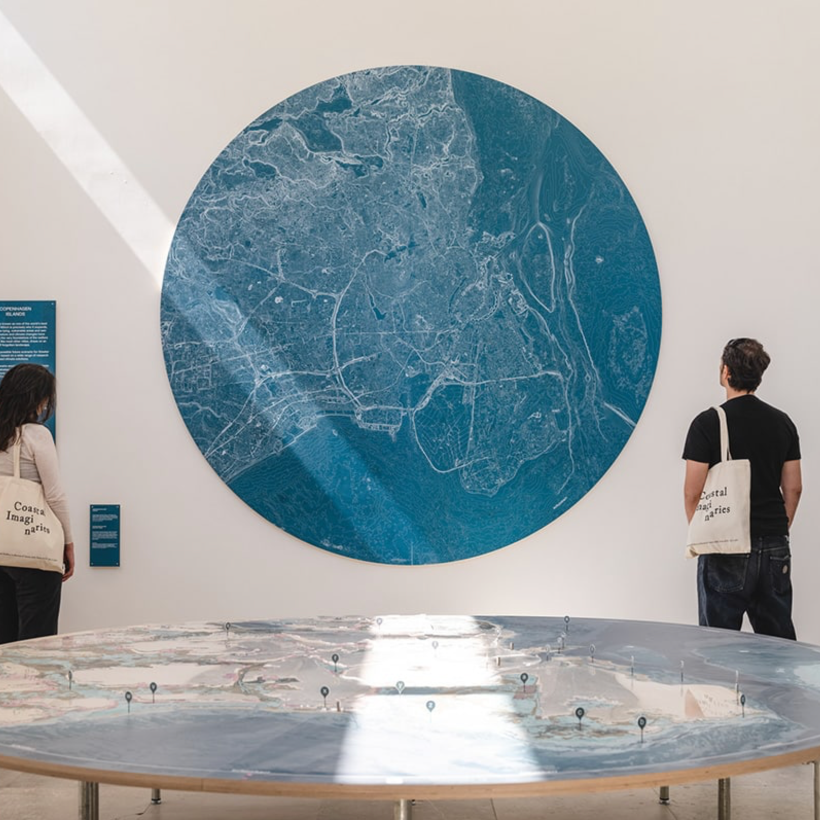 Coastal Imaginaries, the Danish pavilion, curated by Josephine Michau. Photo: Rasmus Hjortshøj
This is the first time the festival will have a dedicated space for architecture in the city. It will feature work from over a dozen individual artists/ architectural practises such as Valerie Mulvin,(McCullough Mulvin Architects), BothAnd Group, Aidan Conway, (MarMar architects), Peter Carroll, (A2 Architects), as well as photographic work from Joe Laverty, Aidan O'Neill and Ruby Wallis and others.
In total, the festival will extend over 10 days with over +50 events that revolve around the social, cultural and climatic contexts that characterise the city, the region and its built environment. We explore spaces for re-mapping, with an increased focus on the relationship between built form and the landscape.

Co-created with the communities of the west of Ireland, the AATE Festival is an opportunity to be part of the region's largest showcase of architecture and helps define how we would like our built environment to be represented, discussed, and shaped.
See the full descriptions of events for the entire festival in the festival program at www.architectureattheedge.com
We look forward to seeing you there!
Feature photo from 'Meat and Two Veg' courtesy of BothAnd Group
Published on Updated on