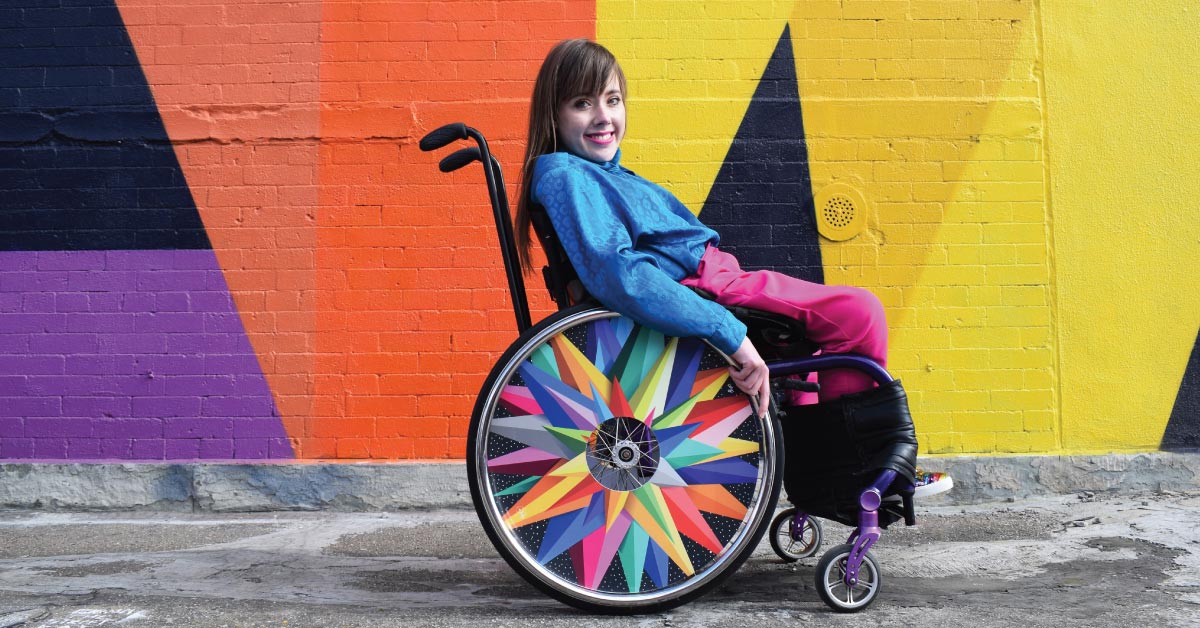 Izzy Wheels: Reinventing the wheel with Ailbhe Keane
Ailbhe Keane, Galway girl and founder of Izzy Wheels, had one goal when she started Izzy Wheels: to make wheelchairs look nicer for their users.
Inspired by her sister's desire to personalise her wheelchair, Ailbhe wanted to put her own design experience to good use and bring fashion to the wheelchair.
Now, Izzy Wheels company creates wheel covers with bright, bold designs, full of personality, flair and colour. Izzy Wheels is all about inclusive fashion, self-expression and promoting positive relationships between wheelchair users and their wheels, proudly proclaiming, "If you can't stand up, stand out."
Here, Ailbhe talks about the nerves of starting her own business at 23, the power of social media, and Izzy Wheels' plans to revolutionise the meaning of 'inclusive fashion'.
Where did you get the idea for Izzy Wheels?
The idea was always there at the back of my mind. [My sister, Izzy] was born with spina bifida and is paralysed from the waist down, so she's always been a wheelchair user, but it's never bothered her in any kind of way.
When she started school, she still had a really positive relationship with her wheelchair. It was only as she got a little bit older, I suppose, people started to feel sorry for her, which is something that Izzy really hated. So for special occasions, she always loved decorating the wheelchair. People would always compliment her wheels.
For a wheelchair user if someone says, "Oh, I love your wheels", or "Your wheelchair looks so cool", it such a big personal compliment to receive, because you immediately address the wheelchair in a positive way.
As she got into adulthood though, there was nothing really there for her to be able to do that.
I studied arts at the National College of Art and Design in Dubin, and I always wanted to do something to enhance the appearance of a wheelchair. In my final year, we have a self-directed brief, and my whole brief was about empowering wheelchair users. The simplest thing and the thing that people liked the most was just wheel covers.
So I finished college in 2016 and I wasn't ready to let go of the project. I started designing covers for Izzy's friends — she's got loads of friends that are wheelchair users, it's a very well-connected community of people — and I opened up an online store called izzywheels.com, and started getting orders pretty much straight away.
Your social media presence is awesome. How did you grow that?
Our social media following came very organically. We were a start-up, so we didn't have a lot of money to spend on advertising campaigns. We made sure that anything we posted had really good quality photos, and we posted the meaning behind it. People want to follow something that has meaning to it. Izzy Wheels has that naturally anyway.
Insider contacted me and asked if they could make a video based on our Instagram, which had little videos of Izzy dancing in her wheels, and I didn't really know how big of a deal that was going to be. It got two million views in a day, 15 million in a week, and it pretty much went viral in America.
I know that it sounds like it was really cool, but it was literally the most stressful week of my life.
All these orders were coming in from America – we were getting more orders in a day than we'd been getting in a month. It was scary, but it was a really good way of getting our name out there.
After that, the press started rolling in: Instagram featured us, celebrities like Miley Cyrus and Mark Ruffalo starting getting in touch and sharing our products.
It was scary – but cool! It grew really, really quickly.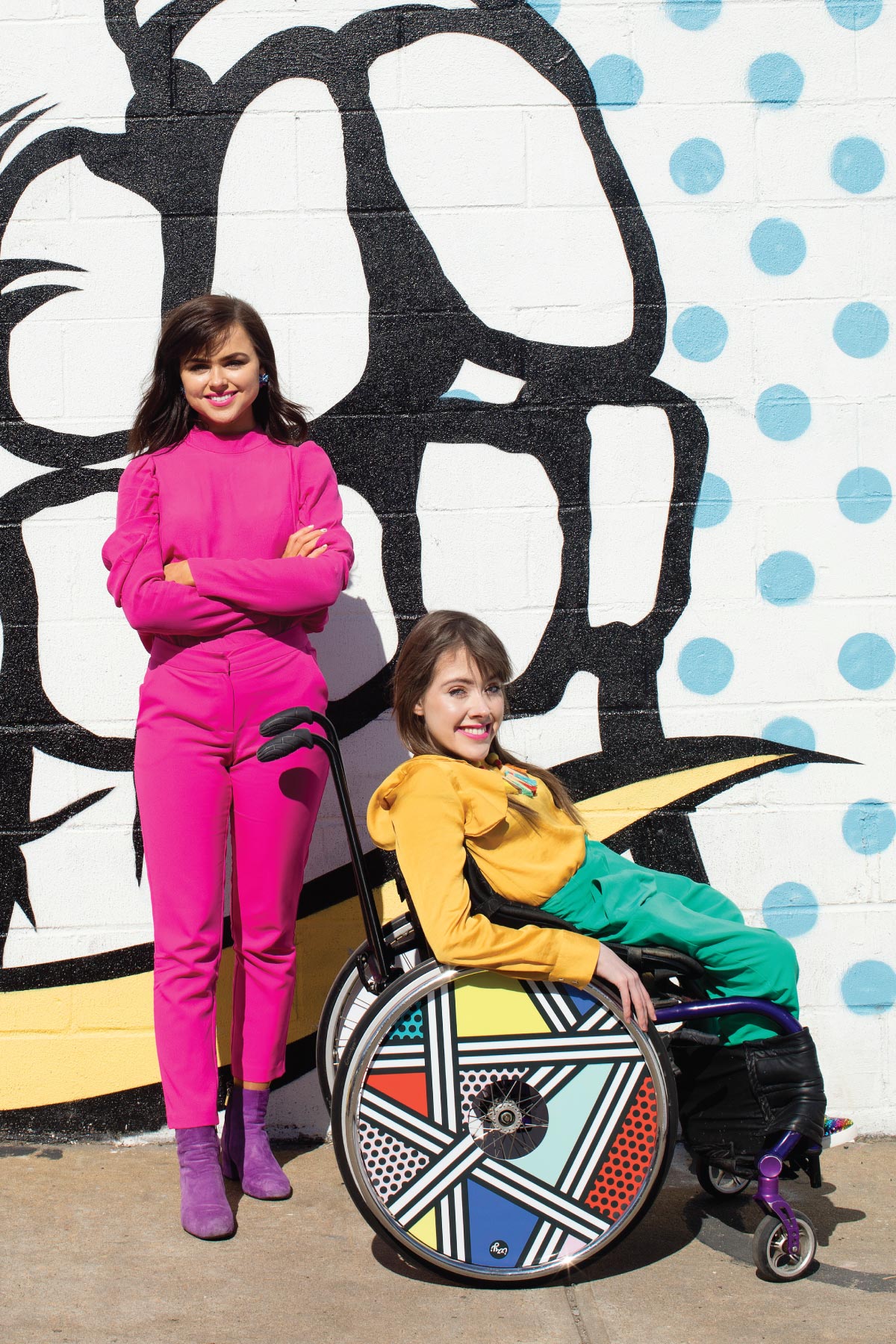 Photo by Celeste Sloman
Wheelchairs have been around for over a hundred years – why do you think no one else is doing what you're doing?
Well, wheelchairs are designed mostly for functionality by engineers and hospitals. There's never really been a crossover between art and wheelchairs. They have been designing spoke art for years, but they're big plastic covers that are built into the wheels so you can't get them off. They're designed poorly in that they're a coloured plastic with a vinyl sticker over them, and after two weeks, it peels. You can't change it, you're stuck looking at it for the next five or ten years until you get a new wheelchair. You want to be able to change your appearance to go with how you're feeling, or the time of year, and that's been totally overlooked. There's just not the view that a wheelchair is part of a personal style.
What's been the craziest design request you've received?
At the beginning when I was saying yes to everything, we did some really wacky stuff, but there's one request that stands out to me. A woman named Erin Clark asked if I could design her wheels for a dance competition she was in. She sent in a photo of a tattoo on her hand, a black and white pattern in a circle, so it was perfect. I said yes, I printed them off and sent them off to Spain.
About two weeks later, I saw that the dance competition she was in was parapoling. I didn't know what that was – I didn't even know it was a thing! This woman is so amazing, she's a champion on the pole! And she uses the wheels that I designed her on stage. She won first place in the Spanish Parapole Championships that year.
What's the future of Izzy Wheels?
We have two new lines every year, and we're going to continue to collaborate with different designers. We collaborated with Orla Kiely recently, and we really want to work with more brands like that. Everyone loves fashion, and working with fashion designers is a route we definitely want to go down. We've got the wheels, but you've got to be able to complete the look.
For a wheelchair user, going shopping in town is a really frustrating task. Nothing is designed for a seated person. The pants get bunched up, the sleeves get dirty. It's unfair. We want to create one shop where everything is designed with wheelchair users in mind. It's not designed by hospitals – it's designed by fashion designers and artists, just for them.
You were just out of college when Izzy Wheels took off – what advice would you give other young entrepreneurs?
When you're younger, you've got less to lose. There are so many options when you're young.
If you have a good idea, Ireland is a really great place to work on it. There are loads of training and funding available. Enterprise Ireland gave me all the resources I needed – I came to them with literally just an idea. I had no business skills, but they took me on. I got a six-month training programme, an office space, six months' salary and mentorship to get my business started. That was amazing, and anyone can do that.
You don't have to do it alone – there's so much help out there, and people want to help you.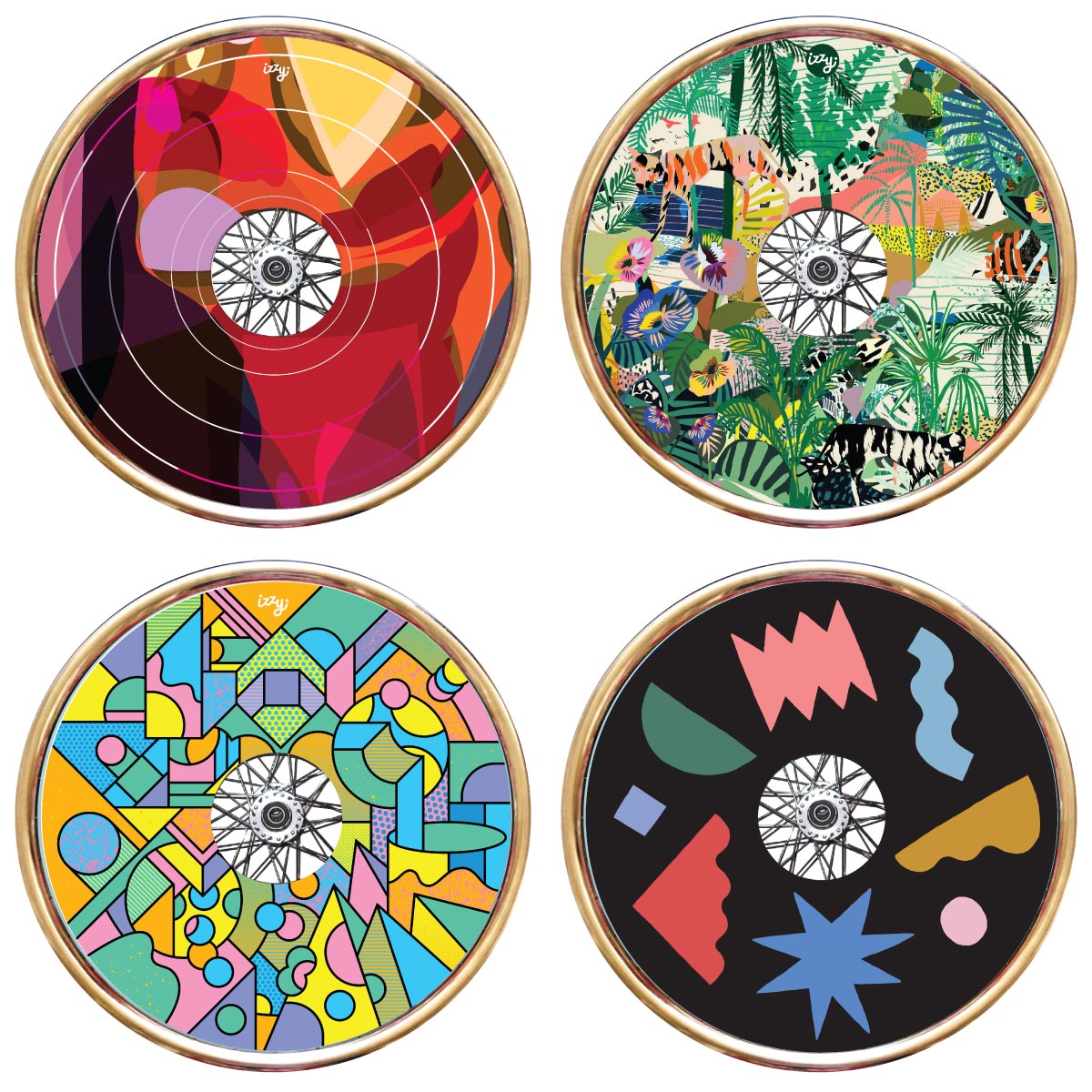 Feature image by Ailbhe Keane