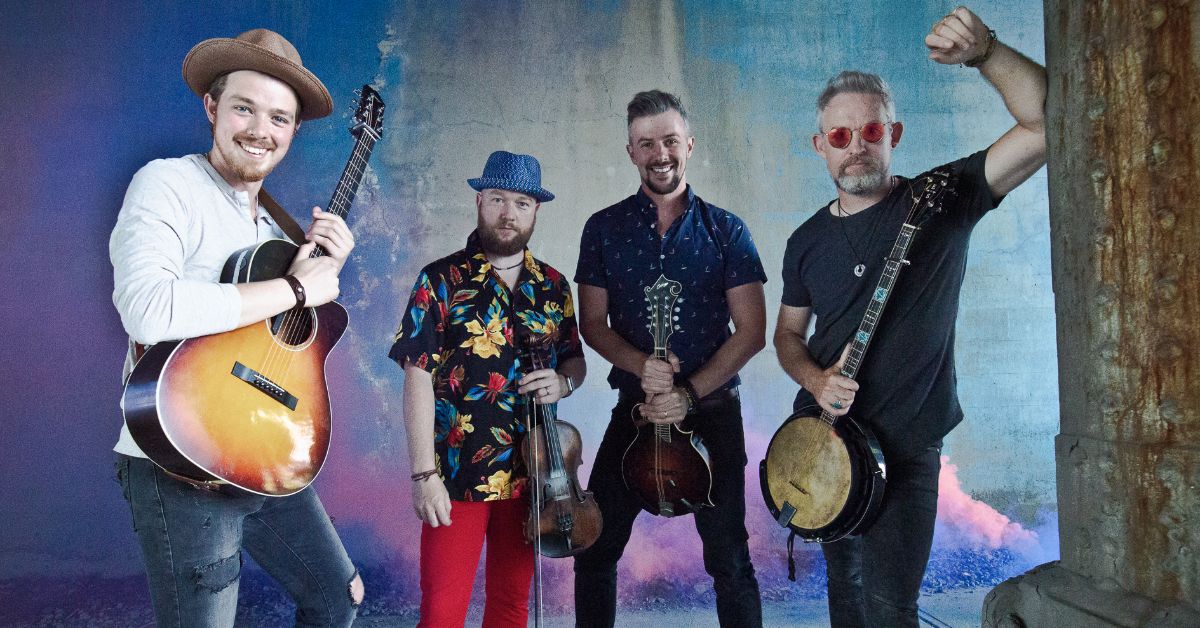 We Banjo 3: From Here to There and Back Again
We Banjo 3 are a folk band from Galway who fuse Bluegrass and Trad into their own high-energy, jaw-dropping blend of "Celtgrass". After huge success abroad, the band return to Ireland to play a hometown show in Leisureland on Saturday, September 7th. We spoke to David Howley as they prepare for an appearance at Milwaukee Irish Fest. He told us more about the show, touring and being Galway 2020 ambassadors…
We Banjo 3 are, quite possibly, one of the most critically-acclaimed, award-winning bands ever to come out of Galway. Their 2016 album, String Theory, reached #1 in the Billboard World Charts. Two years later they became the first Irish band ever to reach #1 in the Bluegrass Charts, upon the release of Haven, and now hold both top spots after they released a live album, Roots to Rise in July. Their debut album, Roots of the Banjo Tree was chosen, by The Irish Times, as Irish Trad Album of the Year and they were subsequently awarded Best New Group by LiveIreland.com and Concert of the Year by Irish American News. Aside from all this recognition and celebration, they have also played in front of US President Barack Obama at The White House, toured with Mumford & Sons and recorded with Black Eyed Peas. That's not to mention the thousands of shows and major festivals across the globe, at which they have performed.
These two sets of brothers have achieved a lot as a band. Individually, though, the members of We Banjo 3 are also highly distinguished. Enda, Fergal, David and Martin hold multiple All-Ireland titles between them, in the fields of banjo, fiddle, bodhrán and guitar. Fitting then, that We Banjo 3 have practically revolutionised Irish Traditional music and, in particular, the banjo. Their music combines the best of Irish Traditional and American Bluegrass song, tapping into the rich vein of the Americana tradition and thoroughly reinventing the banjo band dynamic. Their live shows are full of modern rhythms, traditional melodies, virtuosic technique and innovative arrangements which all add up to an incredible feast of banjo and mandolin music. The greatest gift that these four lads give, though, is their ability to put smiles on faces and get feet tapping.
Before forming the band, David and Fergal had been gigging in Clifden and around Galway for years, at one stage playing as many as 12 gigs a week. "We were well experienced in the entertainment side of things; getting people up dancing and having the craic. That was our forté". When invited to play Milwaukee Irish Fest for the first time, nine years ago, they recruited in the help of their brothers to make for a larger musical show. "Both elements of the band, the music side and the entertainment side, meshed together really well at Milwaukee Irish Fest. We've been back every year since. They don't normally hire the same band two years in a row, but we're one of only two bands that have broken that mould."
An incredible amount has happened in the nine years since that major festival appearance, with constant touring and recording being the theme of their successful journey. "We're just blown away. Honestly, we're so thankful. So often we'll be knocking around somewhere like Ohio in our tour bus and we'll just say to ourselves, isn't it mad that we are doing this?! At Milwaukee Irish Fest this weekend, we'll walk on stage in front of 10,000 people. We have a 52 piece orchestra, 48 dancers, a horn section, lighting director and our own sound engineer. And we're four fellas who grew up in the West of Ireland playing tunes in Tig Cóilí."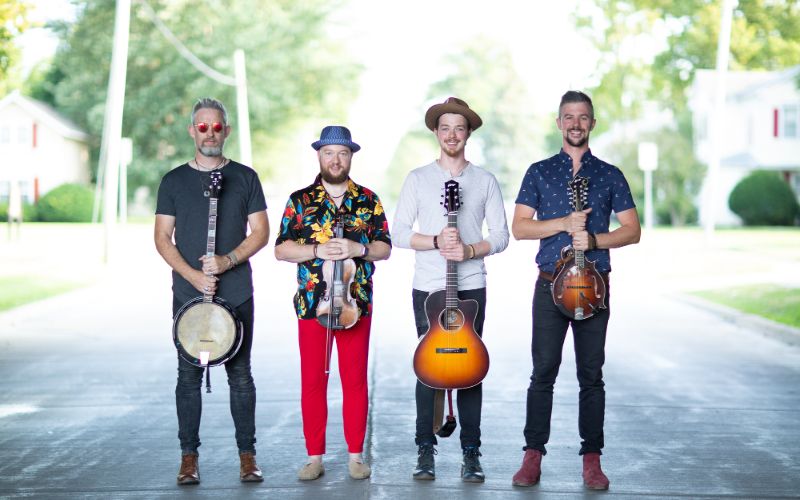 David is now based in Nashville. "I left Galway and ended up in a place that's quite alike, Nashville is just a big town really. I also see massive similarities in the music culture of Galway and where I live now. There are music styles that people think Galway is known for. And then they come to the West and there's actually a lot more here than they thought. I live in a town that's known for country music but the majority of talented musicians that I know actually belong to other genres that are very present here too."

We Banjo 3's music has been hugely successful around the globe, especially in the USA. That has seen the band spend a lot of their time away from Ireland, but they certainly haven't lost sight of home. "We've toured all around the world; Canada, America, Japan, everywhere. Yet the biggest shows for us are the five or six nights we do in Ireland, every year. They hold so much more weight for us. They are terrifying, in a way, because it's where my parents live and it's where 90% of the people I've known in my life are from. We played our very first gig as a band at Galway International Arts Festival in Róisín Dubh. At the time I was only 19, living and going to college in Galway, and I was at every Silent Disco on a Tuesday evening, drunk as a lout. Then I was there playing a sold out show during the Arts Festival, it was amazing! We recorded our first live album in Galway. There's really nothing like playing at home."

This literal band of brothers hold their hometown in high regard and last summer they received the ultimate honour of being chosen as International Cultural Ambassadors for Galway 2020 European Capital of Culture. "The main role for us is to continue what we've been doing for years, that's promoting Galway and its culture. We do a fan tour of Ireland about every 18 months, where we take a tour bus of our fans, from all over the world, around Ireland with us for 8 days. We're their tour guides. We've centered our tours on the west coast and particularly Galway. There's a great joy for us to see our home town through the eyes of somebody who has never been there before."

We Banjo 3 see their show in Leisureland as a bit of a home-coming, after another brilliant year of touring and album releases. They are looking forward to returning and enjoying a fun evening with their fans. "We're incredibly thankful to the people of Galway for how much they've supported us over the years. We feel really proud to be a Galway band. Even though we are all scattered around the world at the moment the plan is always to return to Galway at some stage. Maybe a bit of a retirement plan! There's something special about Galway and it has my heart."

The band are always humble, but they should be giving themselves a lot more credit for what they have achieved. "We've always been self-managed, which is a lovely way to run a band. We're lucky that we've been able to keep our hands on the steering wheel, even down to small details like being able to do shows at particular venues that we all want to play, what charities we want to work with and things like that."

Brothers will be brothers and this, inevitably, leads to some disagreements along the way. "There's something beautiful about being in a band with your brothers. I mean, I was born with Martin as my brother but kind of inherited the two other fellas along the way. Of course, we do argue! Our gut reaction when people ask us about arguments is to say that we don't, but the truth is that we do. And the reason we fight is because we all want to get to the best possible outcome. I don't think we would get to the level we're at unless we argued. We are so passionate about our ideas. We manage the band between the four of us and we have made some horrible decisions; we've lost tonnes of money over the years doing ridiculous things that didn't work. But we've learned that if we are all passionate about a decision and we disagree over it, what happens is that we keep digging down until we get to the very best way to do it."

We Banjo 3 are a reason for Galwegians to be proud of our music, and long may their success continue. Their show at Leisureland will be packed with fun, music and craic and is one that you won't want to miss. We Banjo 3 play Leisureland, Salthill, on Saturday September 7 at 7.30pm. This is a 'Róisín Dubh presents…' event. Tickets are available HERE, from the Ticket Desk at OMG@Zhivago or The Róisín Dubh.