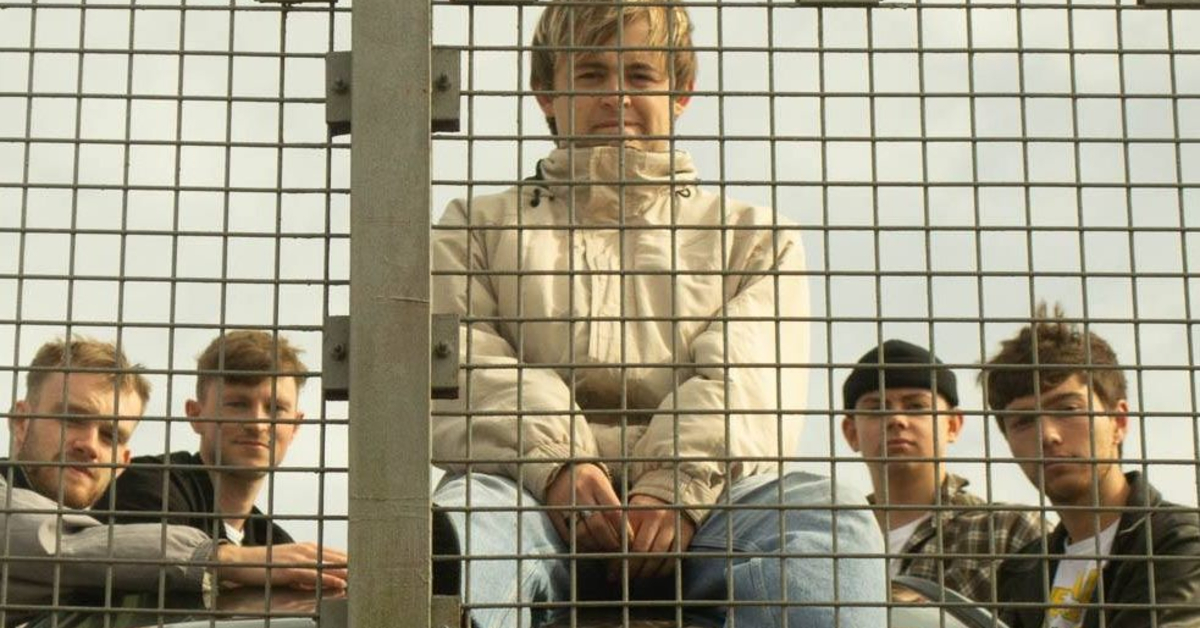 Turnstiles: The Low-Down
This is Galway is all about celebrating local. So we want to highlight some of the brightest up-and-coming bands and musicians that help maintain our lovely city's reputation as a hub for the arts. In this edition of The Low-Down we talk to one of Galway's loudest new bands – Turnstiles..
Turnstiles are a noisy punk band whose live shows explode from the stage out into their, usually packed, audiences. Their performances have earned the 5-piece Galway band many local fans. But that's not all they have earned. On a national level, Turnstiles were chosen as the winners of the inaugural Star Nation music competition held in Whelan's last month. The release of a couple of impressive singles to supplement their growing reputation has seen them chosen for a few high-profile support slots between now and the end of the year. Read on to find out more…
Who are you?
We are Turnstiles. Not to be confused with the American band Turnstile. We are plural.
How would you describe Turnstile's music?
Five lads crammed into a sweatbox of a rehearsal space, playing very loud guitars, intent on getting tinnitus as soon as possible.
Fill us in on your upcoming plans!
We'll be playing our usual monthly headline slot at Free House in Áras na nGael. This is a free gig we put on ourselves, with 4/5 other bands on the bill. That's on this Thursday November 7th, it tends to get raucous. The night after that we'll be supporting Imperial Wax, formerly The Fall, in the Róisín. We're back upstairs in the Róisín on the 13th of November headlining BitDepth. Then in December we'll be supporting The Clockworks in Dublin and Galway. Those gigs should be massive. For January 11th, we've lined up our biggest Galway headline show to date in The Cellar. Tickets for that will be up for sale online next week. We'll also be heading to Windmill Lane studios in Dublin to record some new music soon.
What has been the biggest influence on your music?
A lot of the '70s punk stuff like Ramones, Iggy Pop. We love the simplicity of that music. It's so accessible. That kind of immediacy is something we definitely try to replicate. Bands like The Chats have been a major influence too, in terms of bringing that kind of music back. Punk will always have a place, because people will always have something to say.
What is it like being a band in Galway?
Being a band in Galway is a bit of a mixed bag. Galway has massive potential to have a really great guitar music scene, and we might just be on the precipice of that now. The talent is definitely here, as well as the innovation. You just need to look at the techno scene that's formed in the city to see that Galway has loads of potential. What's going on there is as punk/DIY as anything that's happened in the last decade. We can learn a lot from that whole subculture, it's grown so much and it's done it in the right way.
How does it compare to other places you have been?
We haven't been too far, but Dublin and Limerick have some really cool venues. Pints are far too expensive in the capital though, they need to change that.
Describe your dream gig?
Obviously everybody wants to play the biggest gigs possible at some stage, but we really love the small ones too. Two of the best gigs we've played have been in our friend's living room. It suits our sound and our energy really well. 50 people crammed into a tiny room for a gig is one of the best feelings ever. Having said that, Terryland Park would be alright.
What's your favourite track of all time?
The Passenger by Iggy Pop is pretty close to perfection.
Any tracks that you are really digging at the moment?
Gacked on Anger by Amyl and the Sniffers. Making Monsters for My Friends by Ramones. She's Like Heroin to Me by The Gun Club. Ottolenghi by Loyle Carner. Couch Combover by Girl Band
Where is your favourite place to grab a pint in Galway?
Carrolls on Dominick Street is the best pub in town without a doubt.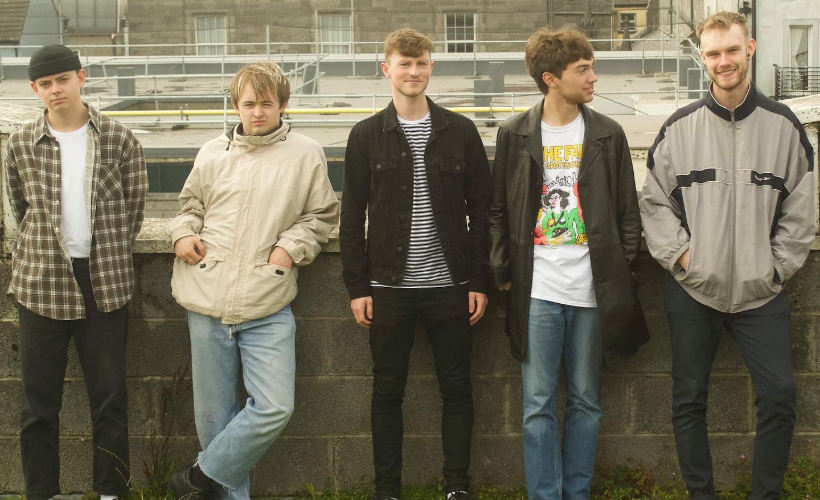 Turnstiles play Free House at Club Áras na nGael on Thursday 7th of November, with support from Field Trip, Static Vision and Van Panther. It's a FREE show with some of the noisiest indie-rockers around. Check out all the details HERE