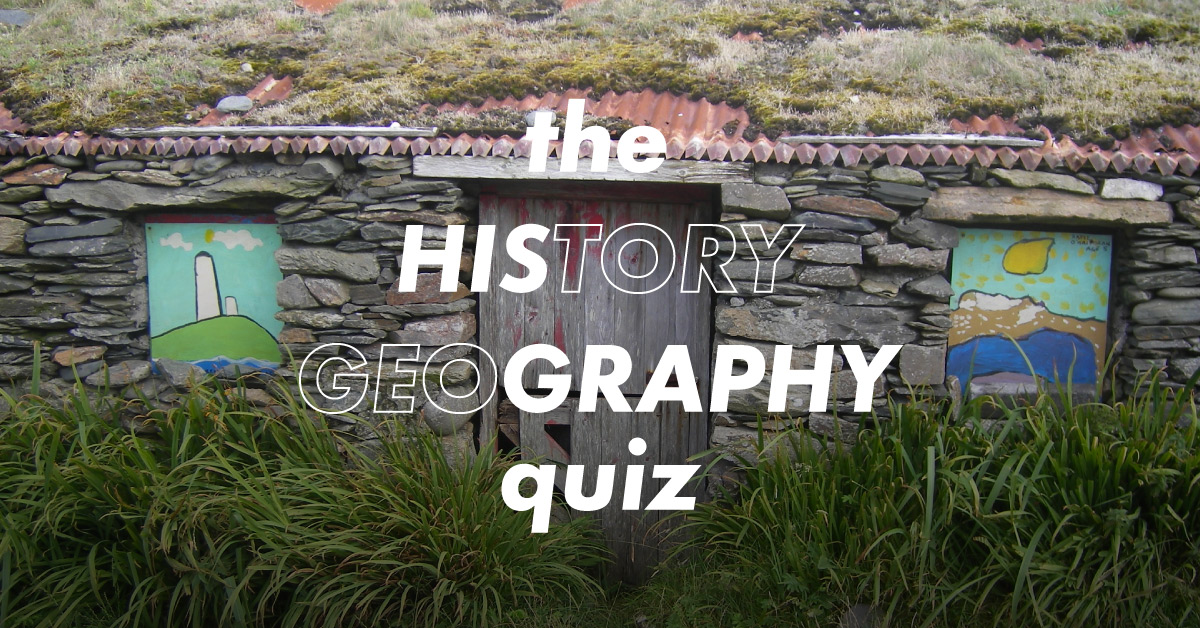 The Galway His-graphy Quiz
History and Geography may not have been your favourite subject in school. But our beautiful county has such an interesting, colourful landscape and past that it makes for very interesting reading. Give our Galway geography and history quiz a go, you might even learn a thing or two...
1. Galway's name originated from the old Irish name for the River Corrib, what does it translate to?
2. In 1992, the people of which Italian city presented Galway with a sculpture in celebration of Christopher Columbus' visit to the west coast?
3. Galway is home to the oldest building in Ireland which is still in daily commercial use. What is it?
Bank of Ireland Eyre Square
---
4. Who is the patron saint of Galway (as well as the patron saint of sailors and merchants)?
5. The canons which once stood at the top of Eyre Square, now in front of City Hall, were captured from the Russian army during which war?
6. Built on the site of the city gaol, Galway Cathedral is formally known as what?
Cathedral of Our Lady Assumed into Heaven
---
Cathedral of Irish Catholic
---
West of Ireland Cathedral
---
Cathedral of Jesus Christ our Saviour
---
7. The famous 17th century doorway displayed in Eyre Square bears which family name?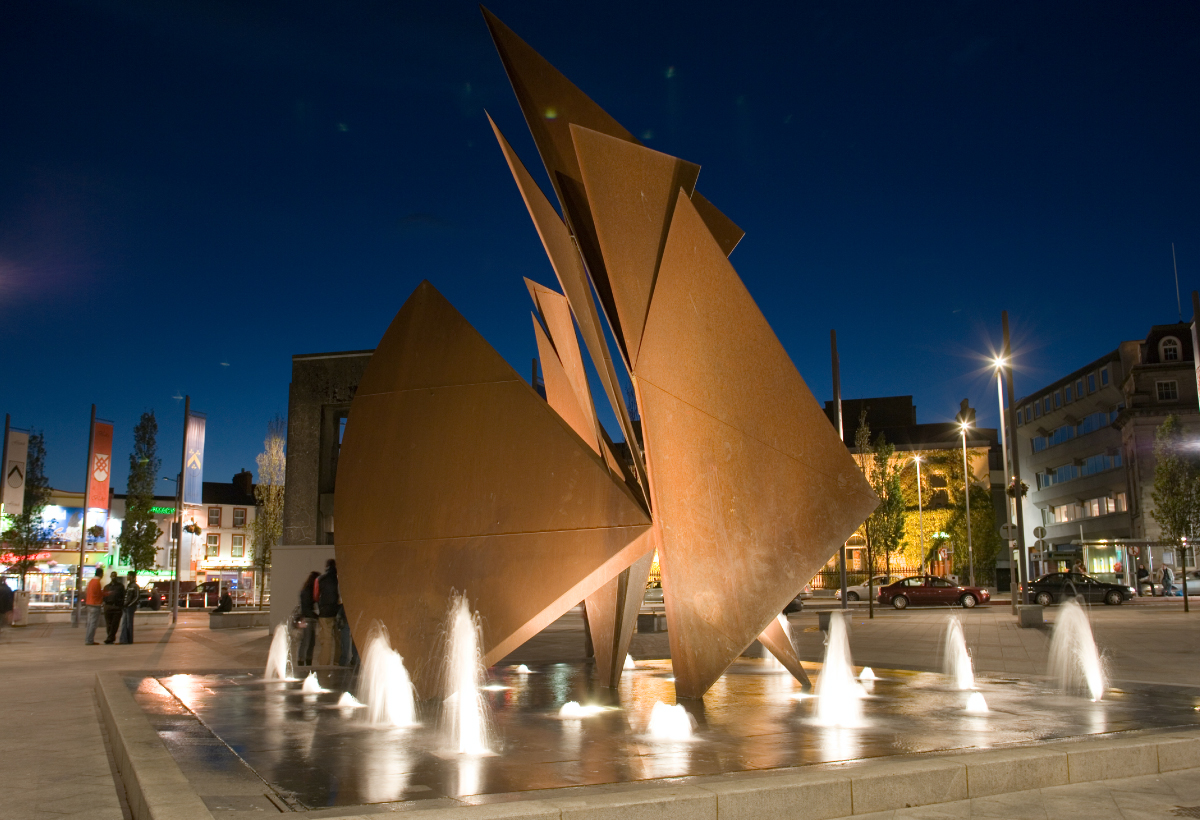 8. In what year was Eyre Square's Galway Hooker sculpture created?
9. What was the name of James Joyce's wife and muse, who was born in Galway?
10. Which Galway author is famous for writing the Jack Taylor series, which later became a TV show?
11. Which Galway-born actor went on to play Lawrence of Arabia in 1962?
12. Ballyglunin Railway Station rose to fame when it appeared in which movie?
13. What part of Galway is the largest Gaeltacht area in Ireland?
14. What is the main colour of the world-famous Connemara Marble, which is estimated to be 500 million years old?
15. How many kilometres of Galway coastline are part of the Wild Atlantic Way?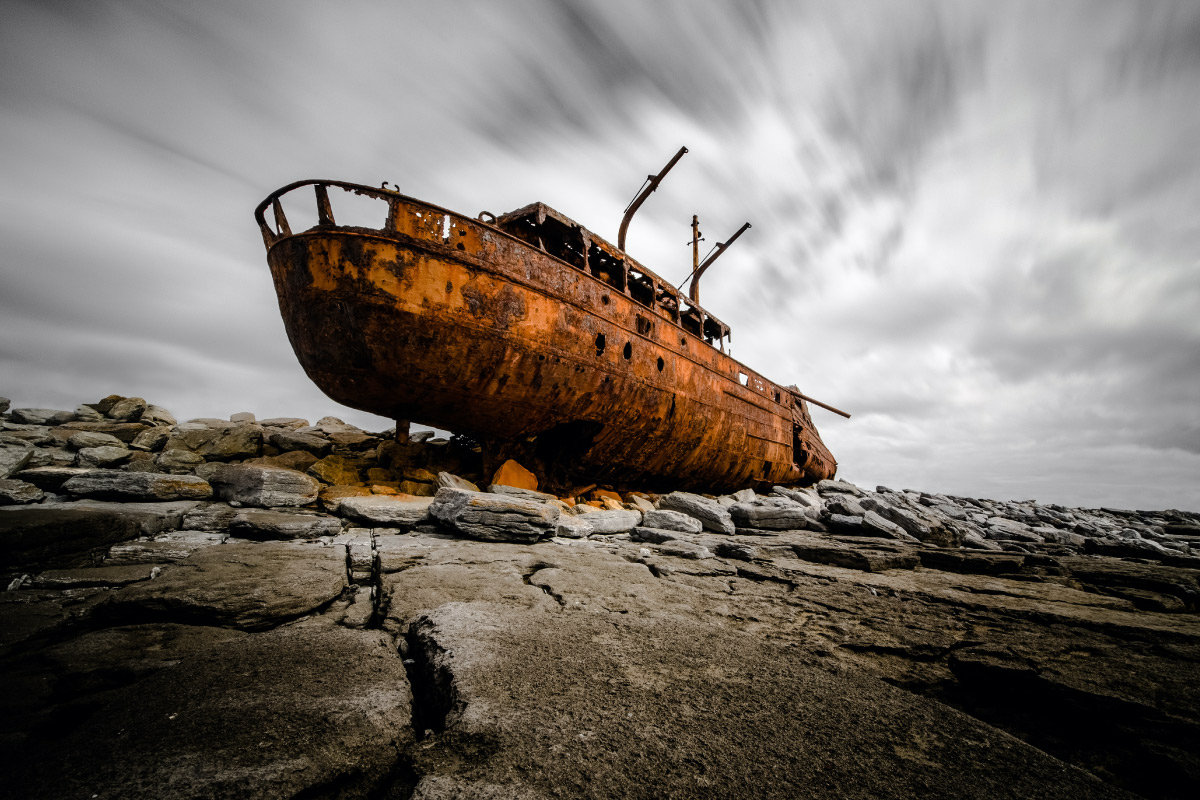 16. The wreck of the MV Plassey can be found on which island after it washed up on the shore in 1960?
17. How many bridges span the River Corrib?
18. After extensive peer-reviewed research, it was concluded that Killary Harbour was classed as what type of geographical feature?
19. Located in Oughterard, what is the name of the mine which once excavated lead, silver, marble and more?
20. To the nearest thousand, what was the total population of County Galway, as of the 2016 census?
21. Which mountain range contains the highest point in County Galway?
22. After Galway City, what is the second most populous settlement in the county?
23. What is the name of the island in Galway Bay which is accessible from Ballyloughane, only at low-tide?
24. What is the name of the road which runs from Galway City through Moycullen, Roscahill and Oughterard and out to Maam Cross?
25. From which Galway village can you take a ferry to the Aran Islands?
Share the quiz to show your results !
Subscribe to see your results
The Galway Hisgraphy Quiz
I got %%score%% of %%total%% right
%%description%%