Ever been curious about what it's like to work in a professional kitchen? Chef Network invite you to go 'behind the pass' in professional kitchens throughout the country from November 6th to 12th. Find out more here...
Chef Network has enlisted restaurants from around Ireland and Northern Ireland to offer guest slots in kitchens throughout the week of the 6th to the 12th of November. This is the first year of this brand-new initiative, with plans already in place for an expanded annual 'Open Kitchen Week' in 2024 and beyond.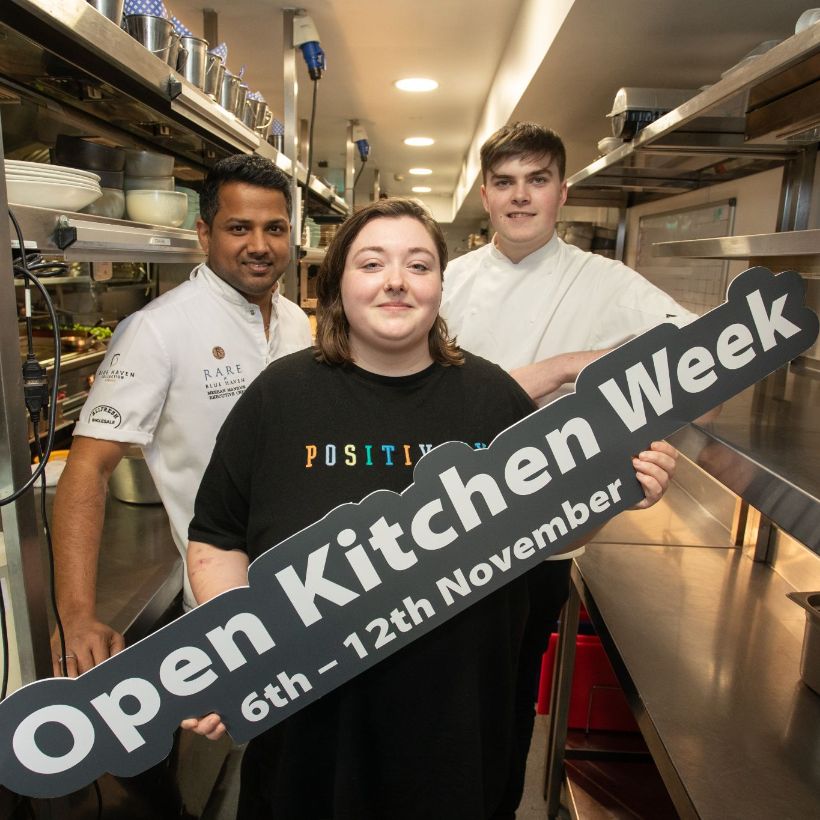 There are over 300 guest slots available in 50 restaurants, cafes, bakeries and hotels across 14 counties, each signing up to offer anyone interested the chance to look inside their kitchens. Participating businesses include some high-profile names in Connacht including Aniar, House of Plates, Hooked, Cava, 56 Central and The Clayton Hotel to name a few. Anyone interested can sign up for a two to three-hour shift, a full day or a particular service: breakfast, lunch or dinner service, depending on what is on offer from the particular establishment. Registrations are open now.
Ruth Hegarty, from egg&chicken Food Consultancy, who is leading the project for Chef Network says; "Chef Network and many many people in the industry do great work to build positive and nurturing work environments in kitchens, but we don't always see or hear about it, so we thought 'let's open up kitchens and show people'. This is for anyone who has considered any kind of kitchen or culinary career, or it might spark someone's curiosity for the first time. Our message is that a career in a professional kitchen could be for anyone; there is such a huge diversity of types of roles and places to work, and there are so many opportunities out there. We expect big interest in this, we think people are genuinely interested in knowing what goes on behind the doors of a professional kitchen. For year one, we have just 50 establishments participating, so we expect slots to book up fast."

A professional chef, Chef Network spokesperson and Culinary Director at Gather & Gather Ireland, Mark Anderson, said; "This is a fantastic and unique opportunity for people to see inside the kitchen and how good and positive kitchens work daily. Those who sign up for the experience will get a very different and rewarding opportunity, working in some of the best restaurants and workplace kitchens in Ireland. It's a chance to get behind the pass and see how professional kitchens and chefs operate in a fast-paced exciting environment that will hopefully highlight the positive industry that I love to work in every day."
Anyone who is interested in participating can book a slot by tapping HERE.
Keep up to date with the latest news by following Chef Network on social at @chefnetworkirl
Published on Updated on