Element Pictures' epic Irish Crime Drama Calm With Horses has been added to Netflix. Earlier this year we spoke with the film's director, Nick Rowland, about the creation of this dark masterpiece…
In a dark, isolated corner of Western Ireland, Calm With Horses follows the story of an ex-boxer, Arm, who has become the hired muscle for a shady, violent family of drug-dealers called the Devers. It is a gritty, tense crime-drama that creates a suffocatingly-dark world juxtaposed with the stunning natural surroundings in which it is set.
Nick explains that he was given a helping hand when it came to creating such overwhelming suspense, as the movie is adapted from a short story by Colin Barrett.
"A lot of that tension is in the source material. The film starts in almost an identical way to the book. We made some changes, as you do in any adaptation, but we still tried to keep the overall feeling of the book which was a rich mix of tension and danger but also humanity and heart. There were elements of dark humour too."
Calm With Horses was the full-length directorial debut for Nick Rowland, although his previous shorts earned BAFTA and Sundance Award nominations. It stars Cosmo Jarvis as lead, supported by two of Ireland's finest actors in Barry Keoghan and Niamh Algar. Rowland was particularly complimentary of this stellar ensemble, telling us: "We had such an amazing cast and I think people are going to really enjoy watching their performances."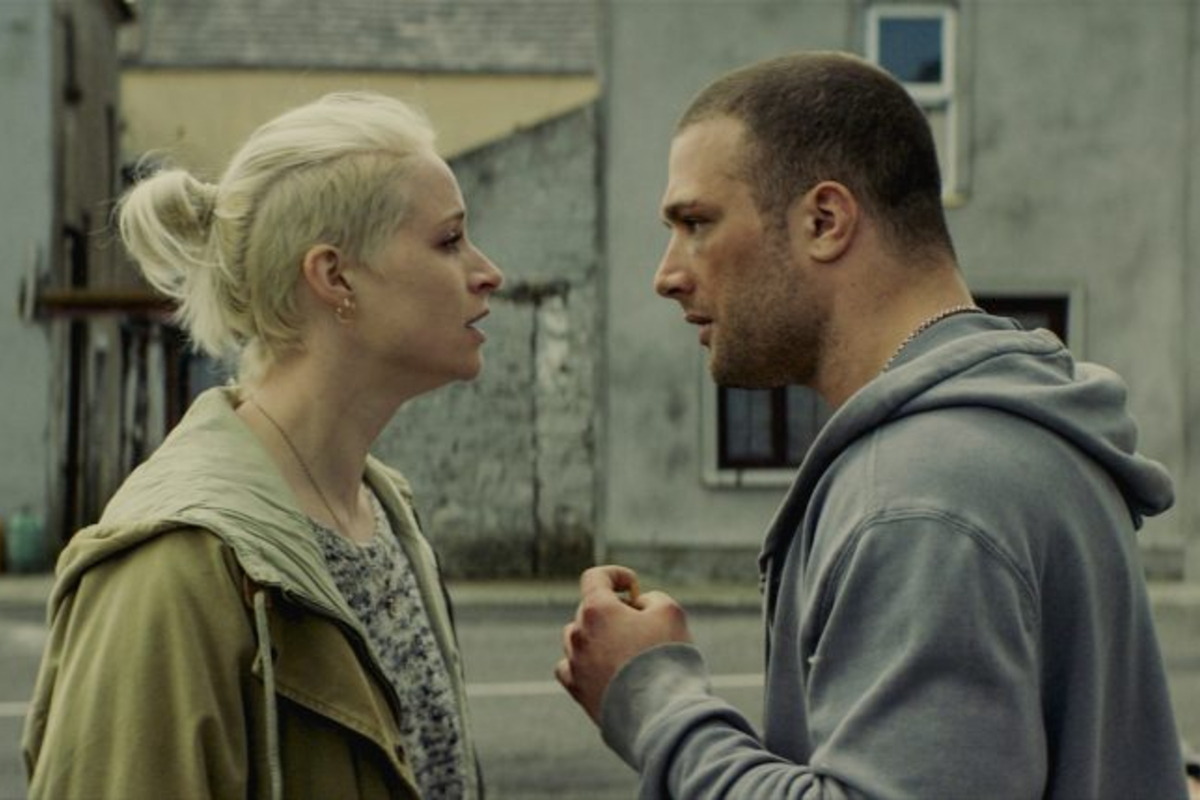 "Cosmo Jarvis does such a good job of packing so much humanity into that performance. So despite the fact that Arm is a hard character to root for, you definitely do in this film. It's difficult for an actor to do very little in a scene, because it's very exposing. Cosmo is able to do so much with very small gestures and the way he carries himself. It's a very physical performance as well as an emotional one."
Calm With Horses made its international premiere at Toronto International Film Festival last year, and its European premiere at the London Film Festival in February; both of which were followed by rave reviews from viewers and critics alike.

Nick took an educated guess at why the movie left such an impression on audiences, telling us: "Cinema is about emotion and characters. What we tried to do was make a genre movie, a crime-thriller, that has people on the edge of their seats but also has emotion. I hope people are satisfied with the genre thrills that they expect in this sort of movie, but I also want them to be surprised by how emotional they find it in the end."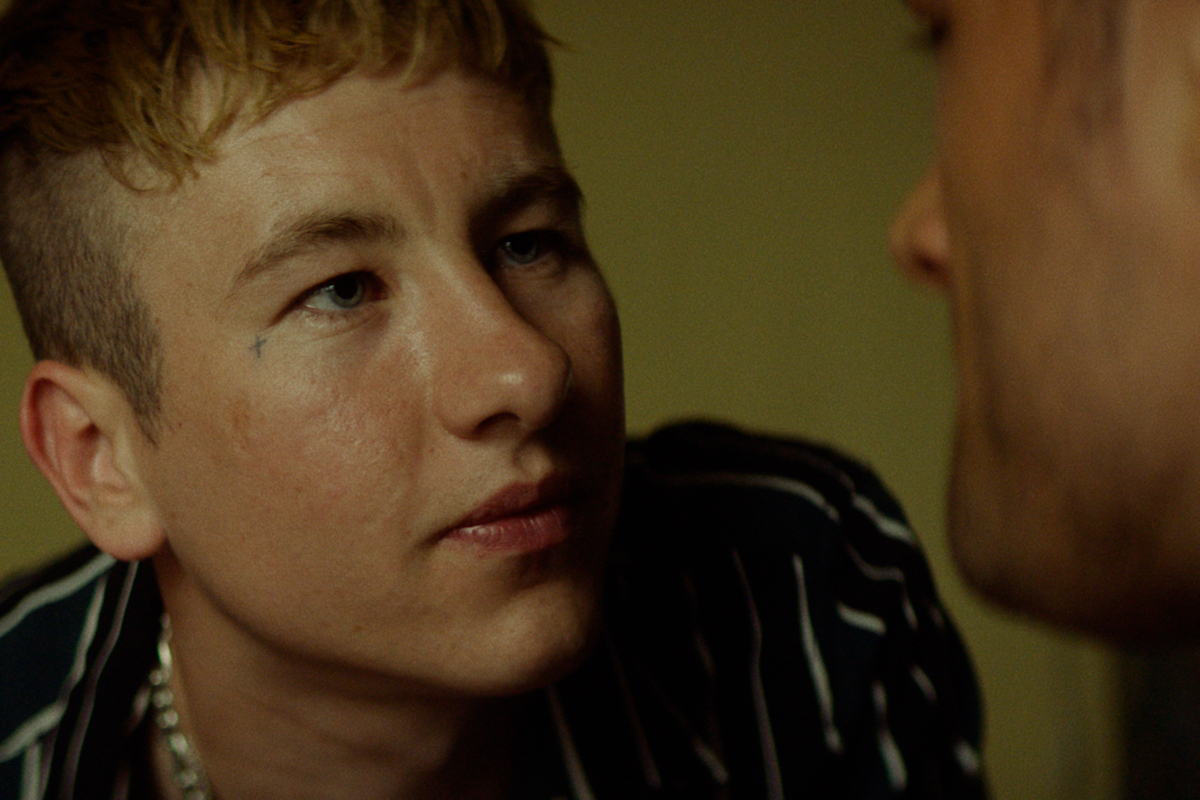 But despite the excellent story and emotional acting performances, it is the setting that creates a huge chunk of the film's tone. "We wanted to find that balance of grit, beauty and epicness. We wanted the world to almost feel like an old Western movie, and the town to be like a frontier town. There's a sparseness to it. The town and its inhabitants are under siege from the elements with the sea and the wind, the rain and the sun."
Nick Rowland acknowledges that, in many ways, the environment of the West of Ireland actually influenced the production of the movie. "There was a scene that was written for the sitting room of one of the character's houses. We were driving between Kilkee and Galway and we just happened to chance upon these abandoned railroad carriages laying on bogland. It seemed so unique and it spoke to the sub text of these characters who feel trapped, stuck in this world. We thought that it was a more visual way to tell the story, and it really worked. When you have these amazing locations at your fingertips, you just try to use them as much as you can."
It's been a long road for this movie, with initial script-writing beginning as far back as 2015. "It would really mean a lot to me if the local audience take the film under their wing and into their hearts, because we had the best time filming in Galway - about 80% of the film was made there!" Nick was hoping for a good reception once the film made its debut to Irish screens, he was not disappointed.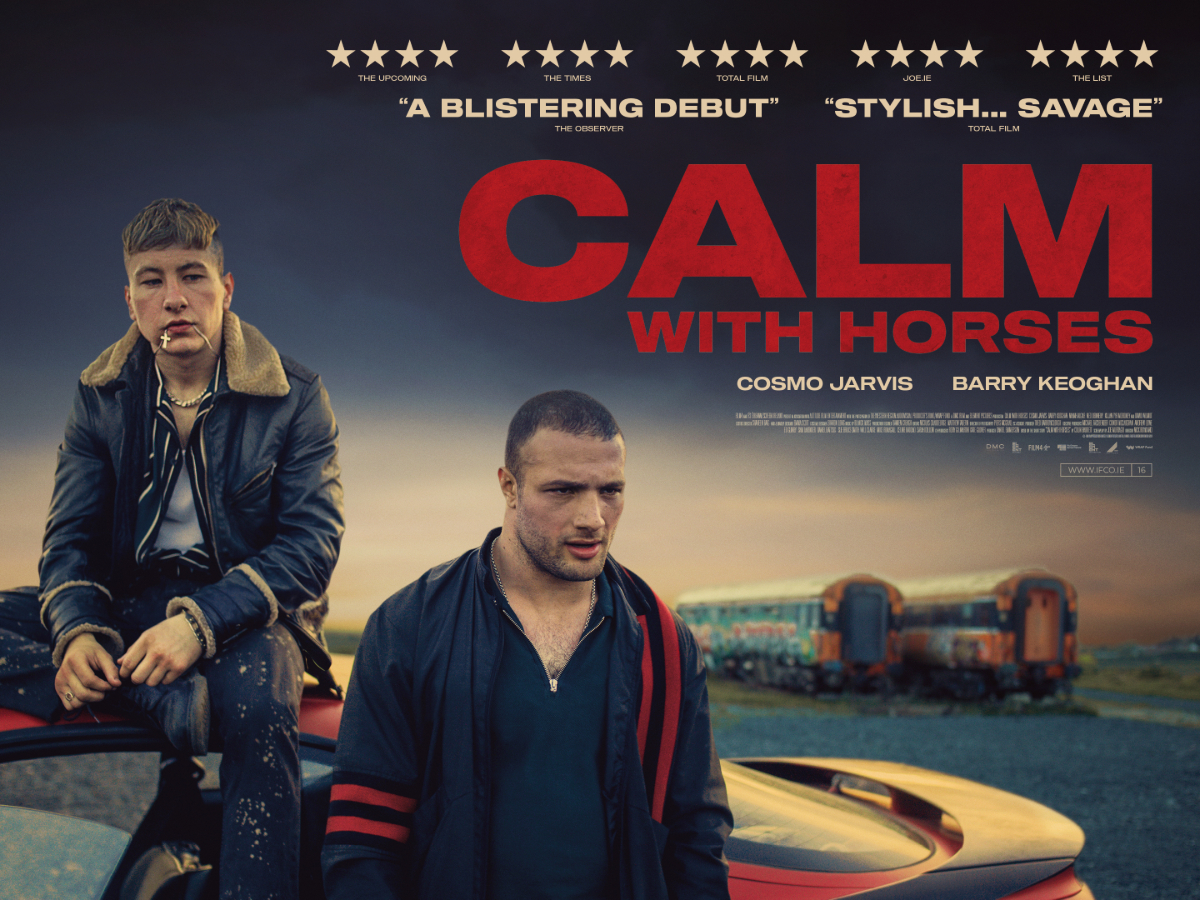 If you missed its grand debut in Irish cinemas, don't worry, Calm With Horses is now available to stream on Netflix in Ireland and the UK. Click HERE to check it out...
Published on Updated on