The man himself, Santa Claus, has been wandering the streets of Galway, and we posted this picture exposing him for something that most definitely has him on the naughty list…

We asked our followers to caption the unreal photo below, and the responses have given us all the lols!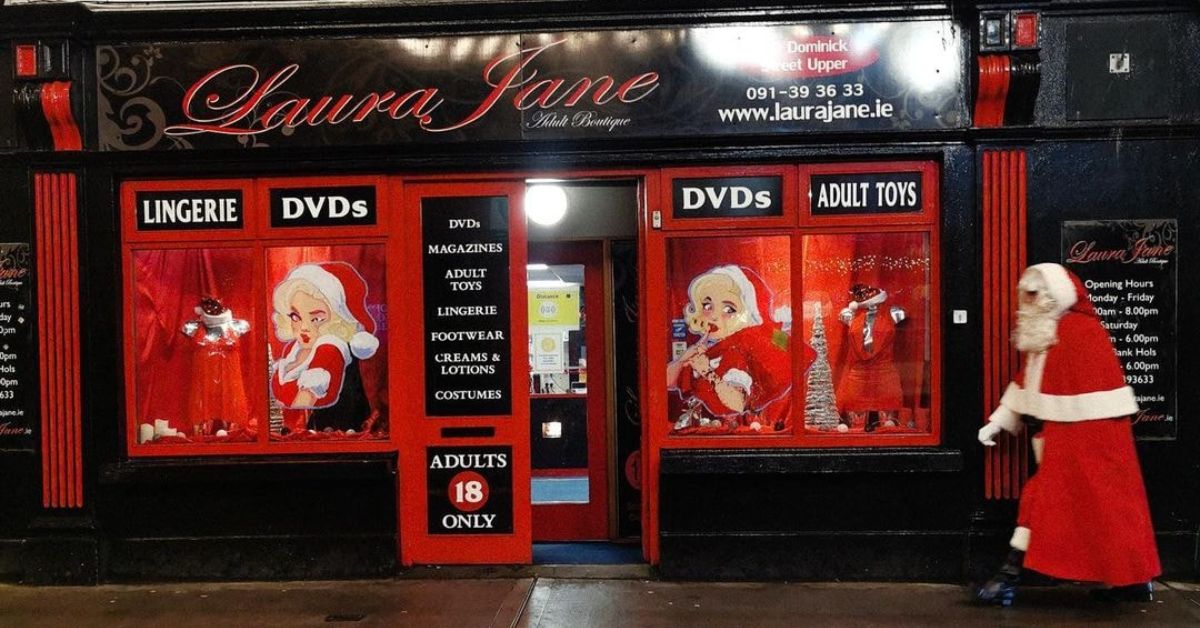 All this time, poor Santa's been hinting what he wanted for Christmas "Ho, Ho, Ho."  - Orla
Mrs. Claus is getting a surprise this year! - Tom
He comes just once a year. - Gerry
Santa may have checked his list twice, but he should also have gone to Specsavers, after the toys in this shop aren't what he thought. - Shane
Santa's elves can't build everything Santa needs. - Tom
We've actually a "No Returns" policy, Mr. Claus. - Emma

Do you want to see my baubles? - Louise
Lockdown has tested even the nicest peoples sanity. - Paul
I hope no one recognises me. - Eamon
Think you can do better? Join in with your own caption here and keep the fun going!! We all need a laugh this Christmas...
This class photo was quickly snapped on mobile phone by the incredibly talented photographer that is MacChoncarraige, Discover more of his work on his website www.macchoncarraige.com.
Published on Updated on