From school teacher to business owner, Pádraic Ó Griallais has turned his family's tradition into a unique Galway experience.
Just shy of four years ago, Pádraic decided to swap his lesson plans for a new business venture - Galway's first legal Poitín Distillery. Stemming from a family of well-known poitín makers in Connemara, Pádraic is a sixth-generation distiller, following in the footsteps of his forefathers from over 170 years ago. Like all great distillers, Pádraic has a pure grá for his product, his distinct passion shines through as he guides us along the path of his ancestors.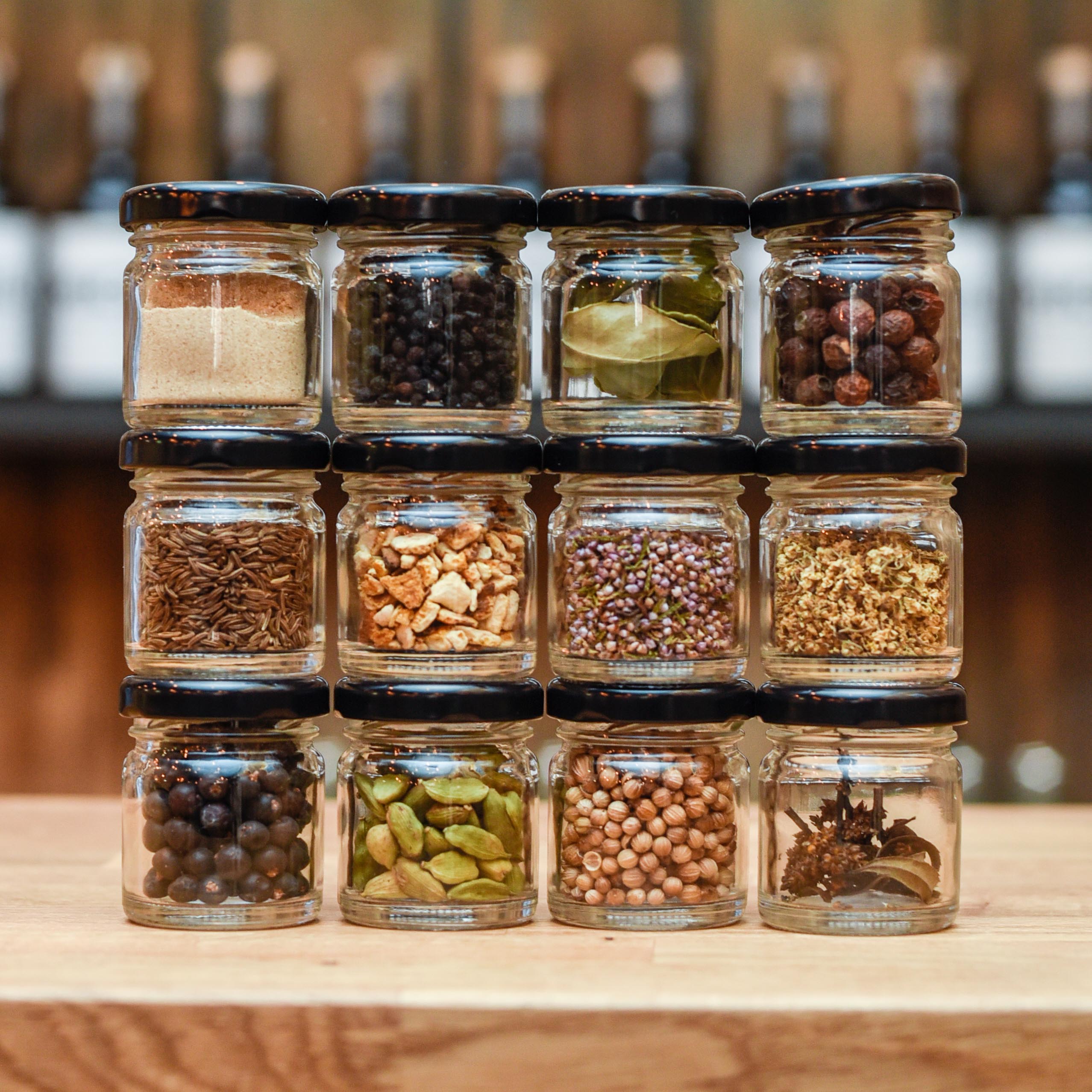 Tucked into the far corner of Oslo Bar, Salthill, Micil Distillery is a true hidden gem of Galway. Opened in 2016, the distillery is a truly unique experience, offering intimate tours that recounts the history of poitín and the story of Micil. Back in 1848, Pádraic's great great great grandfather, Micil Mac Chearra, began distilling his own poitín in the rugged hills of Connemara. As time passed, the word spread of Micil's superior spirits and, before long, people would travel from far and wide to stock up on a few bottles of his glorious 'uisce beatha'. No christening, wedding, wake, or fair would be complete in South Connemara without a few tipples of Micil's finest.
A spirit like no other, Micil's poitín had a distinctive flavour Galwegians yearned for. Using 100% malted grain, Micil created his own unique flavours with the addition of local botanicals to the old traditional style of poitín. Rolling forward to 2016, Micil Distillery became the first distillery in Galway in over 100 years. Pádraic and his team have captured the essence of their family traditions through their ever-growing brand.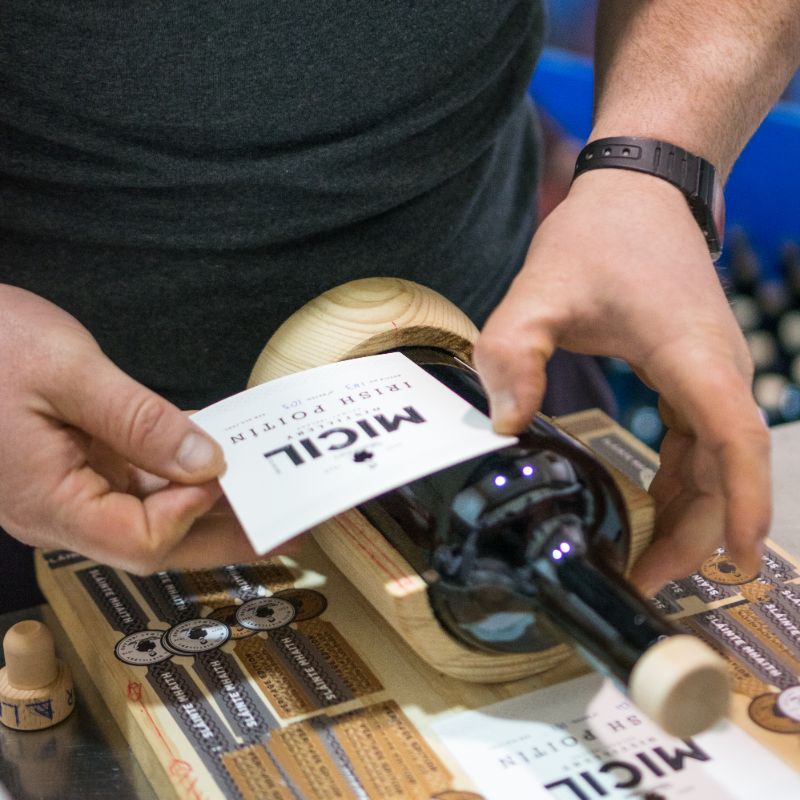 Micil represents the finest poitíns of the past, when great poitín was considered superior to single malt and pot still whiskey. With a huge emphasis on respecting his forefathers' recipes, Pádraic still uses local botanicals such as bogbean to create the great 'earthy' taste which has been enjoyed across Connemara for well over a century.

With Micil Poitín taking the market by storm, Pádraic and his team decided to expand their scope for spirits with the addition of their very own award-winning Micil Irish Gin. Pádraic curated his own recipe with a gentle nod to his Connemara roots. Like Micil, Pádraic was heavily influenced by the land he grew up in, using notes of bog myrtle, hawberry, heather and bogbean to give their Irish dry gin that distinctive Micil taste.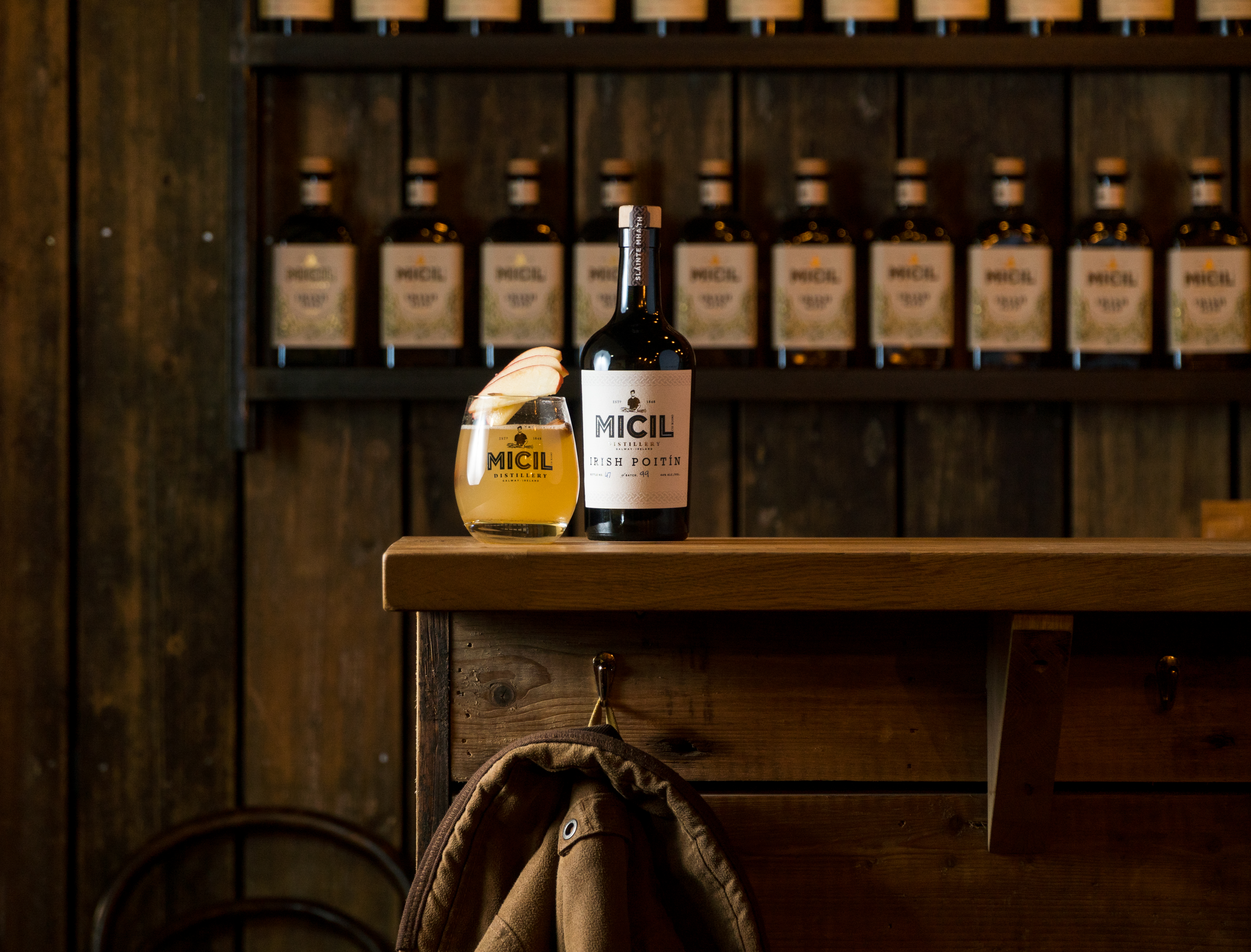 Every single bottle is handcrafted here in the distillery in Galway, using family knowhow and six generations of distilling heritage. From grain to glass, each batch is carefully handcrafted and monitored to ensure the highest quality possible. As a tradition that started over 170 years ago, Pádraic has preserved his family's legacy through his business venture. During a distillery tour, Pádraic brings his guests on a journey through his family traditions spanning over six generations. Pádraic has created an experience like no other right here in the heart of Galway. From poitín to gin, Pádraic bottled the magic of his heritage and called it Micil.
To get the full Micil experience, book your tour through here.
Words by Lisa O'Brien
Photos courtesy Micil Distillery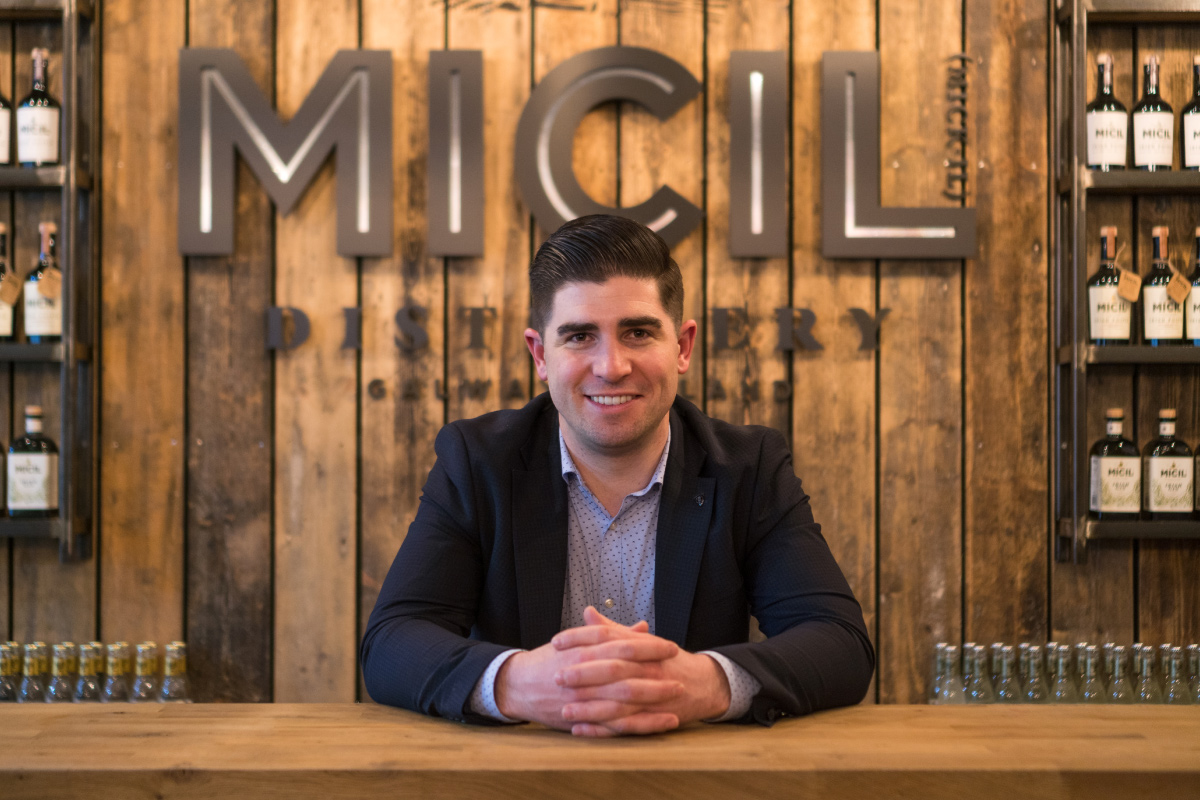 Published on Updated on